As the leaves start to fall and the days get colder, we all crave one final blast of sunshine – so why not cheer yourself up by jetting off somewhere hot? A winter holiday will make you feel better in no time. It doesn't have to be a big trip, either. A lot of winter sun destinations are much closer than you think – which is an added bonus, if you're running low on annual leave. So dig out your sandals and get ready for one last sunny getaway, as we reveal the shortest flights for winter sun.
Morocco
Flight time: 3 hours 30 minutes
While we're all shivering, Morocco is basking in toasty temperatures. Beach-lined Agadir remains in the low-twenties throughout winter, while colourful Marrakech is a few degrees cooler – either way, it's still a lot warmer than the UK. And a direct flight from London takes less than four hours.
Turkey
Flight time: 4 hours
Whether you're thinking about a city break to Istanbul or a beach holiday near Bodrum or Dalaman, you can expect good weather in Turkey. The country's reliable winter sun makes it the ideal choice if you want to combine powdery beaches with top hotels and fantastic food. There are several international airports, too, so you've got plenty of Turkey flights to choose from.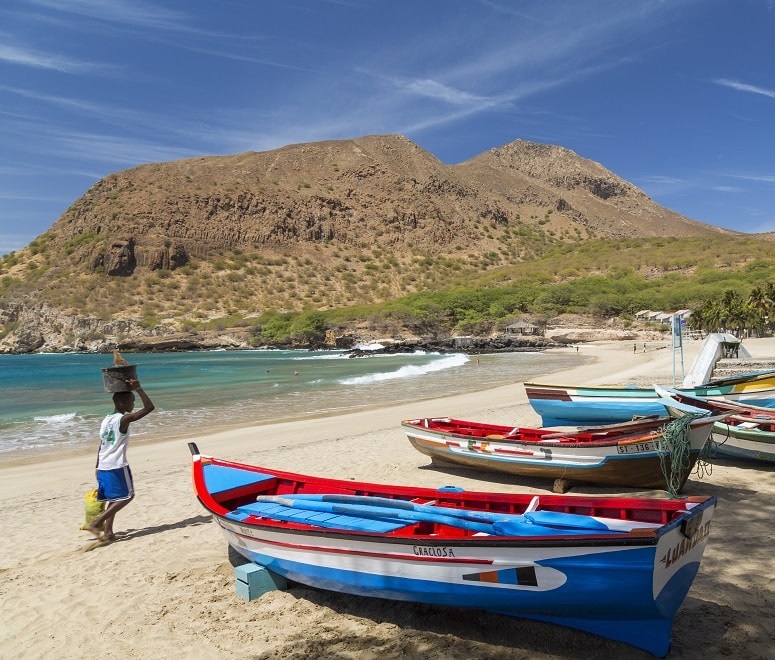 Tenerife
Flight time: 4 hours 30 minutes
With its short flight time and tip-top weather, Tenerife has long been a popular winter sun destination. Temperatures linger in the early twenties – perfect sunbathing weather – and there are flights to Tenerife from airports all over the UK, so you're bound to find a great deal.
Cape Verde
Flight time: 6 hours
Anchored of the west coast of Africa, the Cape Verde Islands boast great surfing, wildlife and sunshine. There are 10 islands in the archipelago, but we'd recommend booking flights to Sal if you fancy some beach time. Or, if you'd prefer to go hiking, you should fly to Praia on the largest island, Santiago.
Dubai
Flight time: 7 hours
If "Ooh it's quite warm" doesn't cut it for you, consider heading to Dubai. This desert city doesn't mess around when it comes to winter sun, with temperatures floating between 24-26 degrees. While the climate might feel like a whole other world, the flight to Dubai is just seven hours – dreamy.
Abu Dhabi
Flight time: 7 hours 20 minutes
If you really want to turn up the heat, head to Abu Dhabi. Just a tiny bit further away than Dubai, this sun-soaked Emirate stays in the high-twenties throughout the winter months. So you can return home with a healthy glow, feeling very smug. We're not jealous at all.