If you're looking to venture out to an exotic and affordable destination, Thailand will tick plenty of boxes. From the mountainous north to the pristine beaches in the south, Thailand is one of the most beautiful countries on the planet, rich in culture and tradition.
Thailand is most popular with female travellers aged 16 to 25 years old and male travellers over the age of 21. The survey tells us people going to Thailand want to party, eat different local foods, and learn a new language abroad.  If that sounds like you, find out more about what to expect from a trip to the 'Land of Smiles'.
Best for city life: Bangkok – Vibrant street life and elaborate temples, the energetic capital city never sleeps
Best for culture: Chiang Mai – A sprawling city home to one of Thailand's most sacred temples, Doi Suthep.
Best for the coast: Koh Samui – Thailand's second largest island in the Gulf of Thailand, with immaculate beaches and a vibrant party scene
Best for scenery: Railay – Idylic sandy beaches surrounded by beautiful limestone karsts paint a picture of an island paradise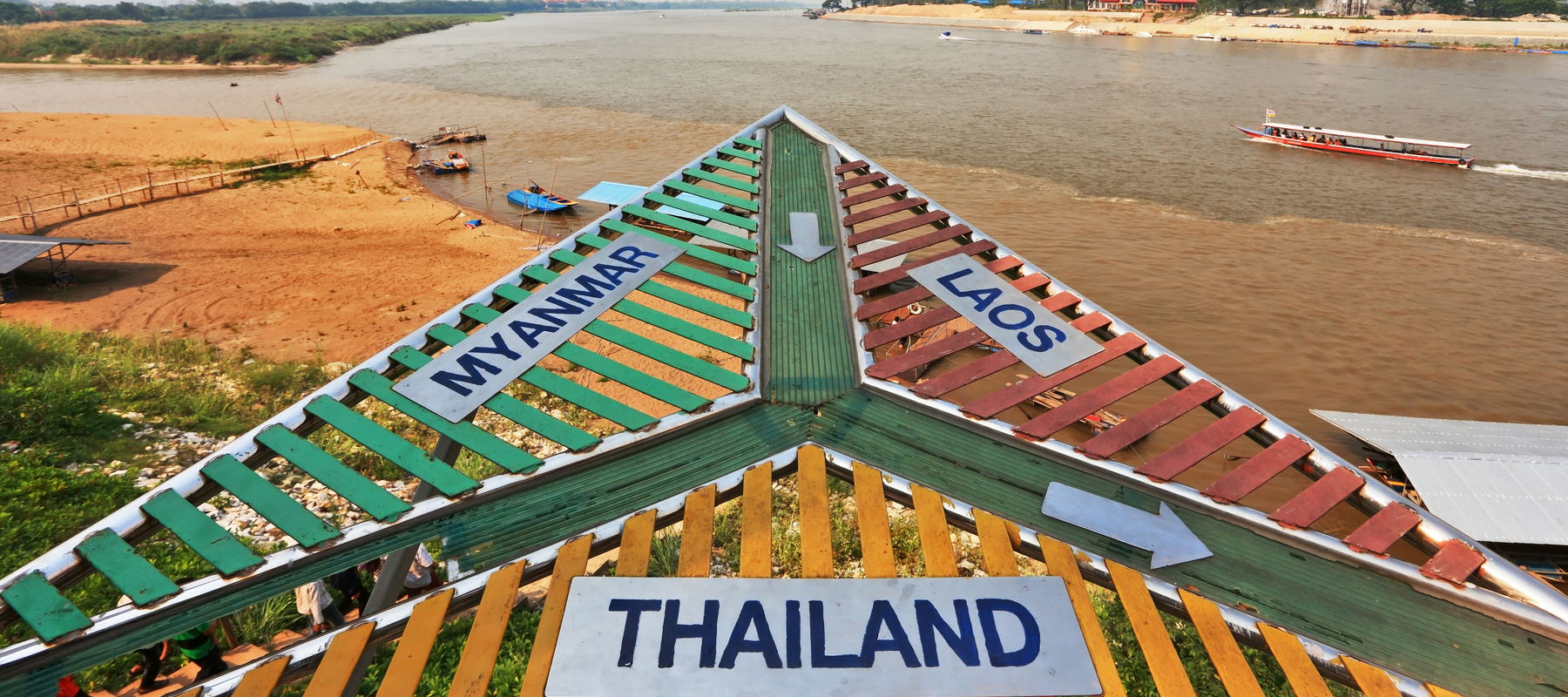 The best things to do in Thailand
Island-hop in the south – a popular area to do this is the spectacular Phi Phi islands
Attend the Songkran Festival ­– the biggest water fight in the world
Visit the Grand Palace, Wat Phra Kaew (The Temple of the Emerald Buddha) and Wat Arun in Bangkok
Check out the street food markets for local cuisine
Visit an elephant sanctuary in Chiang Mai
Get your PADI scuba license in the Southern Islands
Experience a Full Moon party on the island of Ko Phangan
Essentials: what you need to know
When is the best time to go to Thailand?
Thailand has a range of climates and a monsoon season
For the best weather, visit from November to February
The monsoon season is May to October, so this time is best avoided
It gets extremely hot from March to May
Visa: No
Vaccines: For those that want to trek in rural areas, or if you're staying for longer periods of time, then consider cover against Hepatitis B and Rabies.
Currency: Thai Baht ฿
Time zone: UTC +7:00
Language: Thai
Hello and goodbye: ­sawasdee (sah-wah-dee)
Men say hello with: sah wah dee khrap (short and sharp finish)
Women say hello with: sah wah dee khaaa (a drawn out finish)
Thai people don't always shake hands. Instead, they offer a friendly wai — a traditional prayer-like gesture with the hands placed together in front of the chest, fingers pointing upward and head slightly bowed forward.
Local tips:
When visiting holy places, such as temples, cover your shoulders and legs as a sign of respect
Not returning someone's wai is considered rude, and reserved only for kings and monks.
Tipping:
Food & drinks: none
Taxis: round up
Note: haggling on prices in the street is expected in markets, but not in restaurants
Five dishes we love:
Pad Thai – a sir-fried noodle dish topped with peanuts
Red pork noodle soup (Kuay Teow Moo Daeng) – it's only found as street food in Thailand, not in restaurants
Tom Yum Goong – a spicy shrimp soup
Mango sticky rice – comes wrapped in a banana leaf
Sweet Thai crepe – ideal for those with a sweet tooth
Ok, so how do I get there?
Suss out our great offers and deals for cheap flights to Thailand.