And the crowd goes wild...
Florida is the perfect place to get your fill of all the very best American sports.
Our top picks…
Orlando Magic
Miami Marlins
Tampa Bay Lightning
In-arguably, Florida is America's sun drenched paradise, where people from across the nation and world flock to escape the dark and frosty downsides of a northern winter. While its beaches and theme parks may be enough for most travellers, some sports fanatics can't pass up a chance to take in a game involving some of the world's top professional sports leagues.
Before we get into the details of what, where and when to enjoy Florida's many pro sports teams, you need to think about how to secure your seat, as many of them have devoted followings. If you can't pick up tickets at the box office, head online to Ticketmaster's website to procure your seats well before game time, to avoid disappointment.
Basketball: Orlando Magic
Those seeking constant, intense action will want to check out an NBA game. After doing Disney and the other theme parks in the area, getting courtside seats to see the Orlando Magic will be the best way for sports fans to finish their time in O-Town.
The regular season for the NBA runs from November to April, giving you a chance during your winter escape to watch stars like Victor Oladipo and Nikola Vucevic, take on the best teams in the world's best basketball league.
Enjoy the action with an OMG hot dog from Pinstripes, or a three-pointer taco from Big Blue Taco, as these quick serve treats slay any hunger pangs that could detract from your enjoyment.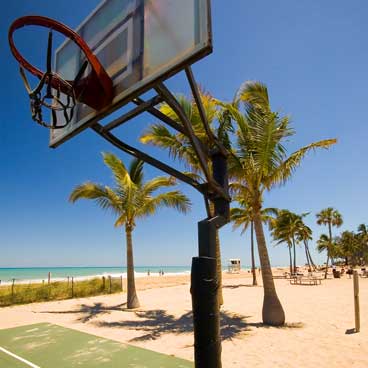 Want to while away a lazy afternoon watching crafty pitchers making batters flail at tricky curveballs, and impressively built sluggers launch baseballs high and deep into the upper deck of Miami's Marlins Park? Take a break from the sultry sands of South Beach and take in America's favourite summer sport, baseball.
The regular season runs from April to the end of September, and each season has 81 home games on the schedule, giving you ample opportunity to check out this quintessential American sport. Players like 37 home run-hitter Giancarlo Stanton and ace pitcher Henderson Alvarez will keep you on the edge of your seat all game, while food options like ceviche and helmet nachos will keep those munchies at bay. Seats along the 1st or 3rd base line will give you the best chance at snaring a batted ball, so don't forget to bring a baseball glove if you decide to sit in this part of the park.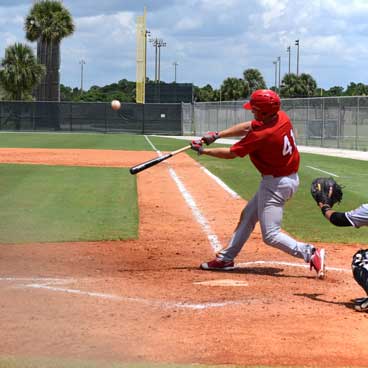 Hockey: Tampa Bay Lightning
Ice hockey … in Florida? It's a very big thing these days, as the Tampa Bay Lightning sit near the top of the National Hockey League with its best offence. Snipers like youngster Steven Stamkos will electrify you with his slick puck handling skills before depositing it in the back of the away team's net, while Ben Bishop makes you wonder why the rest of the league doesn't give him the respect he deserves.
Have a meal before or after the game at a number of fine sit down restaurants like Holy Hog, or haul a mega slice of pizza or a bag of expertly breaded chicken tenders to avoid missing any action.
Be sure to sit behind the away team's net during the 1st period (look for "Lightning attacks twice" on the ticket chart at the box office), as you'll get to see this exciting team's offensive skills played out in front of your eyes twice during the course of the game.
The regular season runs from October until April, so if the Florida heat is getting to you, come inside to chill out and enjoy one of the hottest pro sports in the world.