When TV shows become reality.
Aided by a stream of hit sitcoms over the decades, the likes of Friends, Seinfeld, Sex and the City and How I Met Your Mother have given us a taste of the Big Apple, and we want more.
Every year millions of us fly across the pond to get a feel of how our favourite characters lived, and what they experienced. But what exactly did they teach us about New York City?
Here's a quick list of ways to handle New York, as experienced by our favourite TV stars.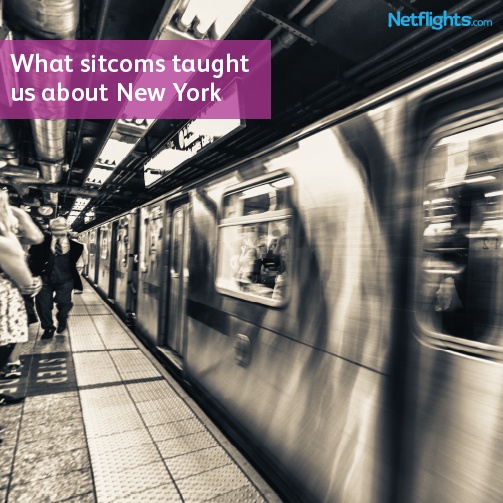 The single most important thing we've learnt from New York based sitcoms, is getting around can be tricky business. You could take a cab, the subway, a bus or walk – but they all come with a slight warning. The subway will likely be packed, and as we found out in Seinfeld, there are no rules of the subway – cue people taking a nap on you. In Friends we learn that the bus can also be a tricky situation, but this is mainly if you leave a baby on board. As for cabs, don't be fooled by those movies where a simple TAXI will get you a ride; as a well-heeled Carrie found out just before being picked up by Mr Big. The simplest option may be to walk and get a true taste of NYC.
This brings us to our second point. Choose your shoes wisely when roaming the city. We may have seen Carrie and the girls walking around in $500 heels all the time, but this was for filming purposes. If you walked as much as these girls do in heels, the only thing you'll take back from New York is blisters – big ones at that.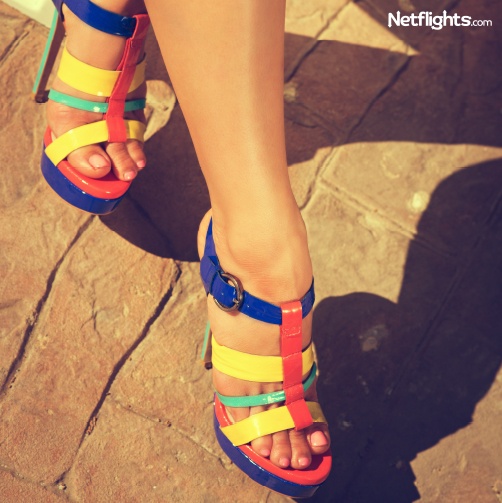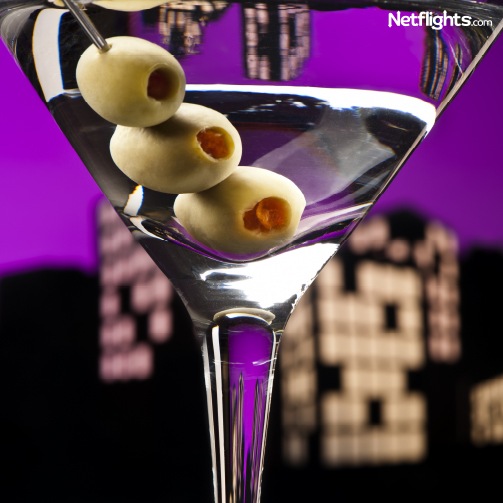 New York has some of the best places to eat and drink, which we've seen countless times throughout every show. Live like the cast of Friends and check out the plethora of coffee shops or dine like the Sex and the City girls, at some of the most stylish eateries around; cocktails optional. Of course you can try and play it even more authentic with a Seinfeld inspired diner, but you always have to remember one thing; take a note of where you've eaten or where you want to eat. Otherwise you'll end up like Marshall in How I Met Your Mother, when he took the gang on a hunt around the city for the best burger he'd ever eaten.
NYC has a reputation as the city that never sleeps, and if you go by Sex and the City standards, it doesn't. But after 2am many New Yorkers say nothing good happens, which is a lesson How I Met Your Mother taught us, when Robin indulges in a little drunk dialling. So even though this city is great, if nothing much has happened by 2am, maybe it's time to head home and get a good sleep ready for tomorrow's adventure.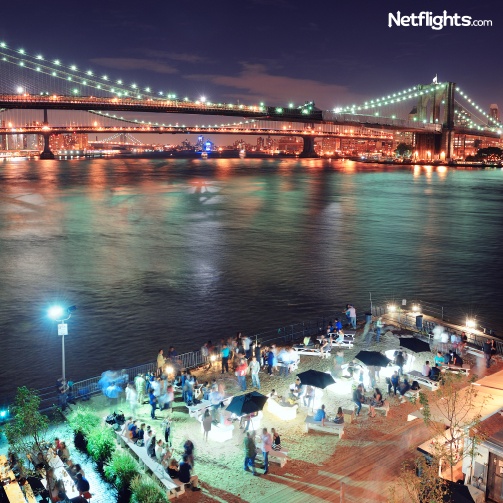 However, if you're heading home at 2am there's one thing every American show has taught us, you'll definitely find a pizza joint. No matter what time of night, you'll be hard pushed not to find somewhere serving up huge slices of pizza at a bargain price. Even Carrie and Miranda indulged in the odd dollar slice after a night out.
New York is a fascinating city filled with amazing things to do and see, so take some advice from Friends and get off the plane.