You've been to Alton Towers too many times now it's just boring. To get that white knuckle adrenalin fix you need a trip to the roller coaster capital of the world, Orlando.
Here are 6 of the best Orlando has to offer.
1.   White Lightning – Fun Spot America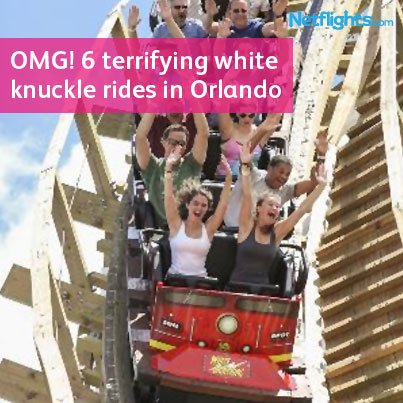 Fun Spot America prides itself on bringing old school thrills to a modern day world. Newly expanded, the main draw of this theme park is White Lightning; the only major wooden rollercoaster on the Orlando theme park landscape. With speeds of over 40mph and drops over 60 feet it might be wood, but it competes with the big boys in Orlando.
2.   Manta – SeaWorld Orlando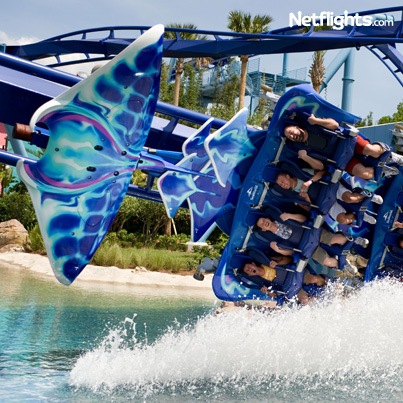 The world's first and only 'flying' rollercoaster promises to give you the thrill ride you've always wanted. With the tracks above the train, it gives the illusion that you're flying as it whisks you around at speeds of 90mph 70 feet above the ground. With a signature pretzel loop, you'll be subjected to strong G-forces before 'skimming' the water below, setting off a huge water wave.
3.   Revenge of the Mummy – Universal Orlando Resort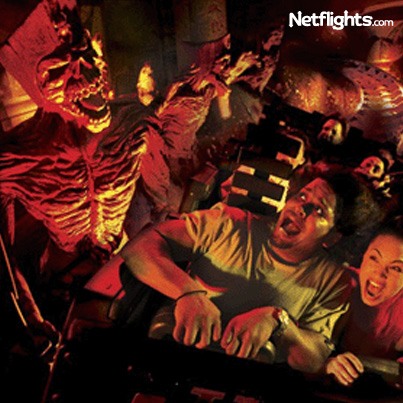 This is one of Orlando's only fully enclosed roller coasters; and it comes with a twist. Not satisfied with just being a terrifying ride, it also incorporates haunted house scare techniques. It promises speeds over 40mph, pyrotechnics, fearful skeleton warriors and electromagnetic blasts. Scary stuff.
4.   Kraken – SeaWorld Orlando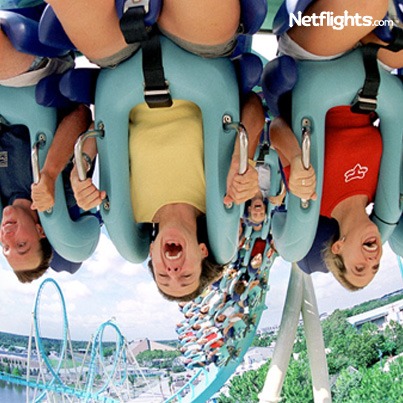 An Orlando heavyweight, Kraken firmly lets everyone know that SeaWorld offers more than just marine life. Whizzing around the tracks at 65mph, you'll be twisting and turning in this floorless, flying chaired wonder. With several inversions and drops you'll have an exhilaratingly terrifying time.
5.   The Hulk Incredible Rollercoaster – Universal Orlando Resort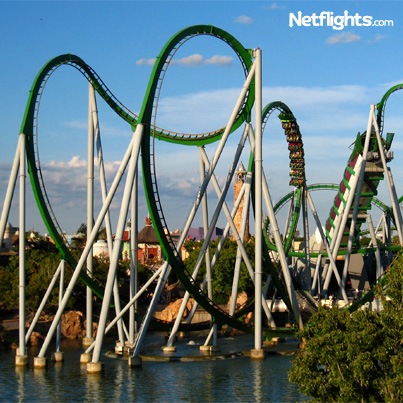 Reaching speeds of nearly 70mph and hitting G-force in 4 seconds, the Hulk well and truly gets angry. You'll be pinned to your seat as you're thrown to heights of over 100 feet, and dropped back down again. With seven inversions, this may be the scariest 2 minutes and 15 seconds of your life.
6.   Space Mountain – Walt Disney World Resort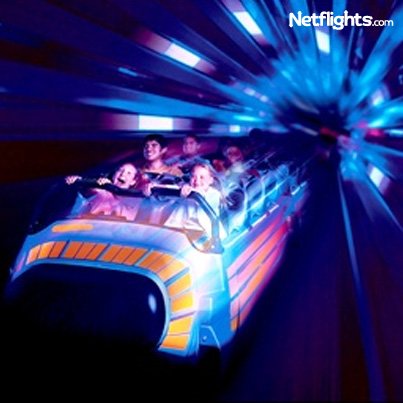 Probably the jewel in the crown for not only the Walt Disney World Resort, but Orlando in general, is the iconic and world famous Space Mountain. For almost 40 years this ride has been entertaining people at full speed in the pitch dark with numerous disorientating twists and turns. Occasionally you'll encounter the odd flash of light, but aside from that, sit back and prepare to be scared at high speed with no vision. We bet you'll love it.
Sometimes they just do things bigger, better, faster and scarier in America.