What Happens in Vegas, Stays in Vegas is the popular slogan of Las Vegas, Nevada. Offering the best in gambling, live entertainment, and partying til the cows come home, it is a city pulsing with energy. If you're planning a trip to Las Vegas this summer, be sure to catch the best shows this great city has to offer. Whatever else you do, well, no one will tell.
Terry Fator: Ventriloquism in Concert
After winning America's Got Talent in 2007, Terry Fator's rising star landed him in Las Vegas with a lucrative multi-year contract to perform at the Mirage Hotel to sold-out crowds. Combining ventriloquism with impersonations of well-known singing artists like Roy Orbison, Elvis Presley, Etta James, and Garth Brooks, Fator's act is a brilliant and unique show not to be missed. Using puppets like Winston the Turtle, Emma Taylor, a little girl with a powerhouse voice, and Johnny Vegas as a Dean Martin-like crooner, you'll find yourself cheering and laughing throughout the show.
Chriss Angel Believe
World-famous illusionist Chriss Angel has raised the bar by creating the most spectacular illusions ever performed. From feats performed by Houdini to all-original illusions that will challenge your mind, Chriss Angel is a magician's magician. Awarded with Best Magician of the Century, you're guaranteed a stunning experience. Stepping it up another notch, Chriss Angel has partnered with Cirque du Soleil at the Luxor Hotel and Casino to create a performance of visual splendor. If you love magic, you will never see a better magician anywhere in the world. Days after the show you'll still be scratching your head and questioning if what you saw was real.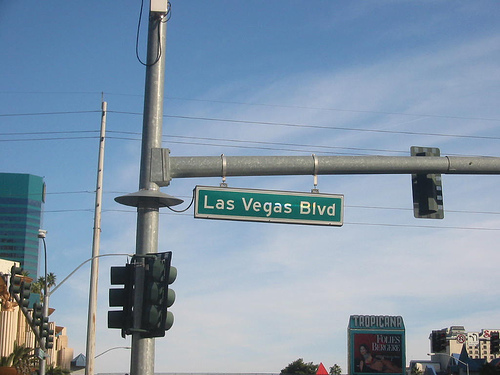 Blue Man Group
This legendary group has blown audiences away with their unique style of percussion using unusual instruments, lights, and comedy in a rhythmic show like no other on earth. Now performing at the Venetian Blue Man Group Theatre, the Blue Man Group started out in 1987 and played a number of venues throughout Manhattan. Later they performed off-Broadway to critical acclaim. The three men who make up the group dress in all black, wear skull caps which, along with their faces, are painted blue. They never speak a word and will not break character while in costume. You'll be astounded by a show of sight and sound that includes huge monitors with strange images, neon lights, and other quirky additions to create a fun show with undercurrents of social commentary.
Marc Savard Comedy Hypnosis
This hilarious show is based on audience participation and maybe you'll be one of the chosen to be hypnotized by this comedic genius. Marc Savard uses members from the audience to make them do things they would never do if they were aware of their actions. It's a good thing that Whatever Happens in Vegas, Stays in Vegas, because it's a sure bet that some people might be embarrassed after finding out what they would do under hypnosis. With just his voice and the power of suggestion, Marc Savard could have you strutting your stuff on the stage and barking like a dog. You don't think so? There's only one way to find out. See and be a part of this raucous show.
Throughout Las Vegas, amazing performances are happening all the time. For comedy, magic, music, and fun, you'll never have a reason to complain about being bored. Also known as the Entertainment Capital of the World and Sin City, whatever you want to call it, Las Vegas is the ultimate playground for grown-ups. See the best of the best on the Las Vegas stage for the complete Las Vegas experience.
You can get deals on flights to Las Vegas from the following UK airports
Heathrow to Las Vegas
Gatwick to Las Vegas
Manchester to Las Vegas
Edinburgh to Las Vegas
Newcastle to Las Vegas
Glasgow to Las vegas
Birmingham to Las Vegas