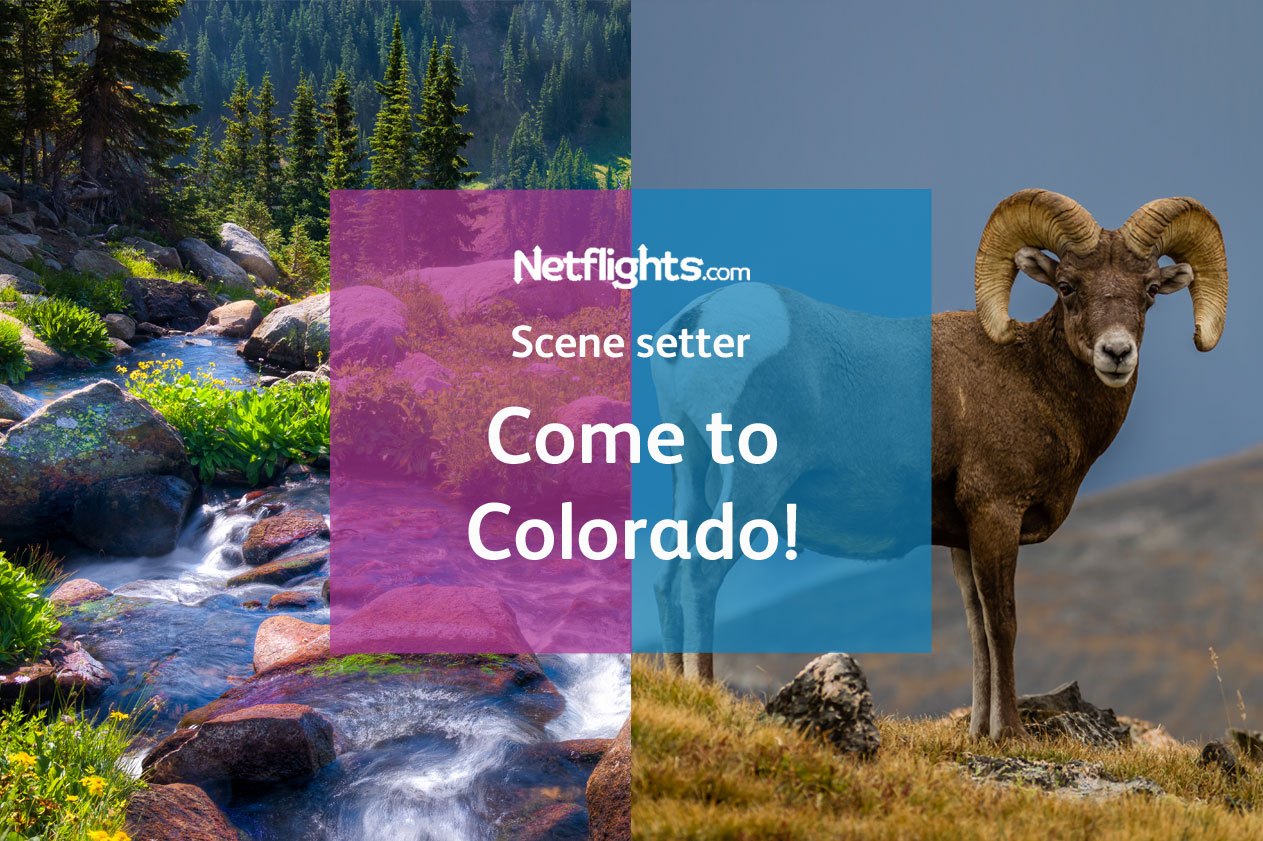 Colorado is calling
Jam-packed with things to do all year round, Colorado is an adventurer's dream. From National Parks and winter activities, to fabulous food and entertainment, there's so much to discover. Here's what you can expect… 

Good to know
Flight time: Fly into Denver International Airport with United Airlines and start your holiday in style. Direct flights take 10 hours.
Climate: With 300 days of annual sunshine and four distinct seasons, summers are hot and winters are mild, making Colorado perfect to visit all year round.
Local currency: US Dollar ($)
GMT: -5
Adventure
If you have adventure pumping through your veins, Colorado with get your heart well and truly beating! Get outdoors and conquer a mountain, slope down one of the 27 ski resorts, hit the water and go white-water rafting, or hike to your hearts content.
Don't miss!
➳
• The adrenaline
• Water adventures
• Winter adventures
• Summer adventures
Arts
Packed with a whole host of arts and entertainment, Colorado is the capital of culture. With world-class museums, outstanding performance halls, and fabulous festivals, this place is teeming with cultural delights.
Things to see:
• Contemporary fine art at The Frederic C Hamilton Art Museum
• Loveland – a creative district packed full of arts and crafts
• Catch a Broadway tour show at Denver Center for the Performing Arts
• Be captivated by outstanding dance at Colorado Ballet
• Witness the wonder at Central City Opera House
• Go to a top gig at Red Rocks Amphitheatre
• Head to the Crested Butte Music Festival for eclectic music with laid-back mountain vibes
History
With a colourful history, Colorado is peppered with an exciting and intriguing past. Once home to humungous dinosaurs, then native people, there are a multitude of fascinating historic sights and landmarks to see.
Must see:
• Walk with dinosaurs at the Dinosaur Journey Museum
• Explore the mysteries of the underground Old Hundred Gold Mine
• Go back in time to see how Colorado's oldest inhabitants – the Ancestral Puebloans – lived
• Giddy on up to Fort Garland for a taste of the Wild West
• Spook yourself with a trip to a ghost town
Food and Drink
If an awesome place to eat and drink is what you're looking for then Colorado is for you! Get your taste buds tingling with award-winning restaurants and try a tipple or two in the tonnes of craft breweries, hundreds of wineries and many distilleries.
Don't miss!
➳
• Craft beer
• Wineries
• Distilleries
• Restaurants
Wellbeing
This great outdoorsy state is the perfect place to fine your Zen. If you're looking for relaxation and healing take a trip to some… or all of these wellbeing hotspots.
• Restore your body at Allegria Spa with a hot stone massage
• Unwind at Strawberry Park Hot Springs by Steamboat Springs
• Find your spiritual path at the cosy mountain getaway Infinite Alignment Retreats
• Meditate and enjoy the yoga at Shoshoni Yoga Retreat
Natural beauty
Year round, Colorado captures colour and contrast to make a spectacle for the senses.
Don't go without seeing…
• The Great Sand Dunes National Park
• The contrasting red rocks of the Garden of the Gods in Colorado Springs
• Spotting Elk at Rock Mountain National Park
• Dropping by the cliff dwellings at Mesa Verde National Park
• Taking a scenic drive along the Red Mountain Pass