The Middle East is everywhere at the moment. Qatar is hosting the World Cup. Yet another seriously swanky hotel, Atlantis The Royal, has cropped up in Dubai and is taking bookings now. The Louvre Abu Dhabi is well up and running. We're all familiar with the big names – your Burj Khalifas, your Palm Jumeirahs, and so on. The Middle East is absolutely fascinating (there's a reason we love sending you guys off on trips there!) but it can also be…pricey. And it doesn't have to be! So we've rolled our sleeves up and brought all our Middle East mojo together to tell you how you can do the Middle East on a budget – how's that for a cheap holiday in 2023?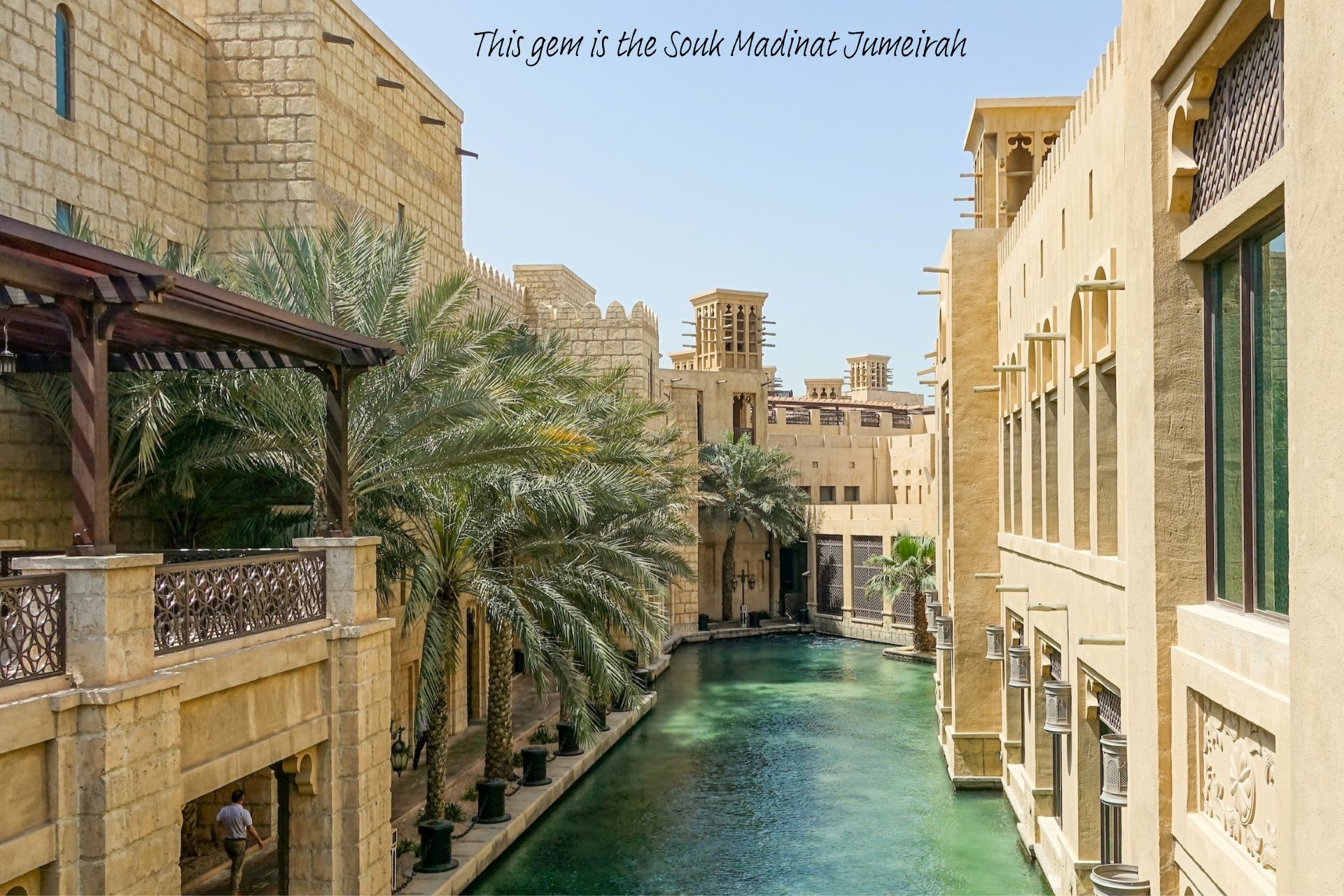 The UAE is home to the most luxe of luxe destinations – yep, you guessed it, Dubai, baby! We have a real soft spot for Dubai, but it does continuously top the list as the most expensive place to visit in the Middle East for a reason. A lot of their stuff is imported – even some of their sand! But if you're nifty, there's quite a few ways to enjoy this very expensive country without making your purse very unhappy.
Don't bother forking out for the beach, for starters. Dubai loves glam, so there's loads of private beach clubs which you can gain access to for a fee. But not every bit of sand has been snapped up by the resorts – free stretches of beachy bliss can be found at Jumeirah Public Beach, Kitesurfing Beach, and 4×4 Beach.
The same goes for taxis – skip 'em! A day pass on Dubai's metro will only set you back just over £5, and air con comes as standard. And don't think that means spotty supply and mostly sweaty train carriages – if anyone does air con well, it's Dubai. Sometimes too well, actually! Don't forget to bring a light covering for when you're indoors at places like the mall because you'll cool down waaay quicker than you realise when that bad boy is on full blast.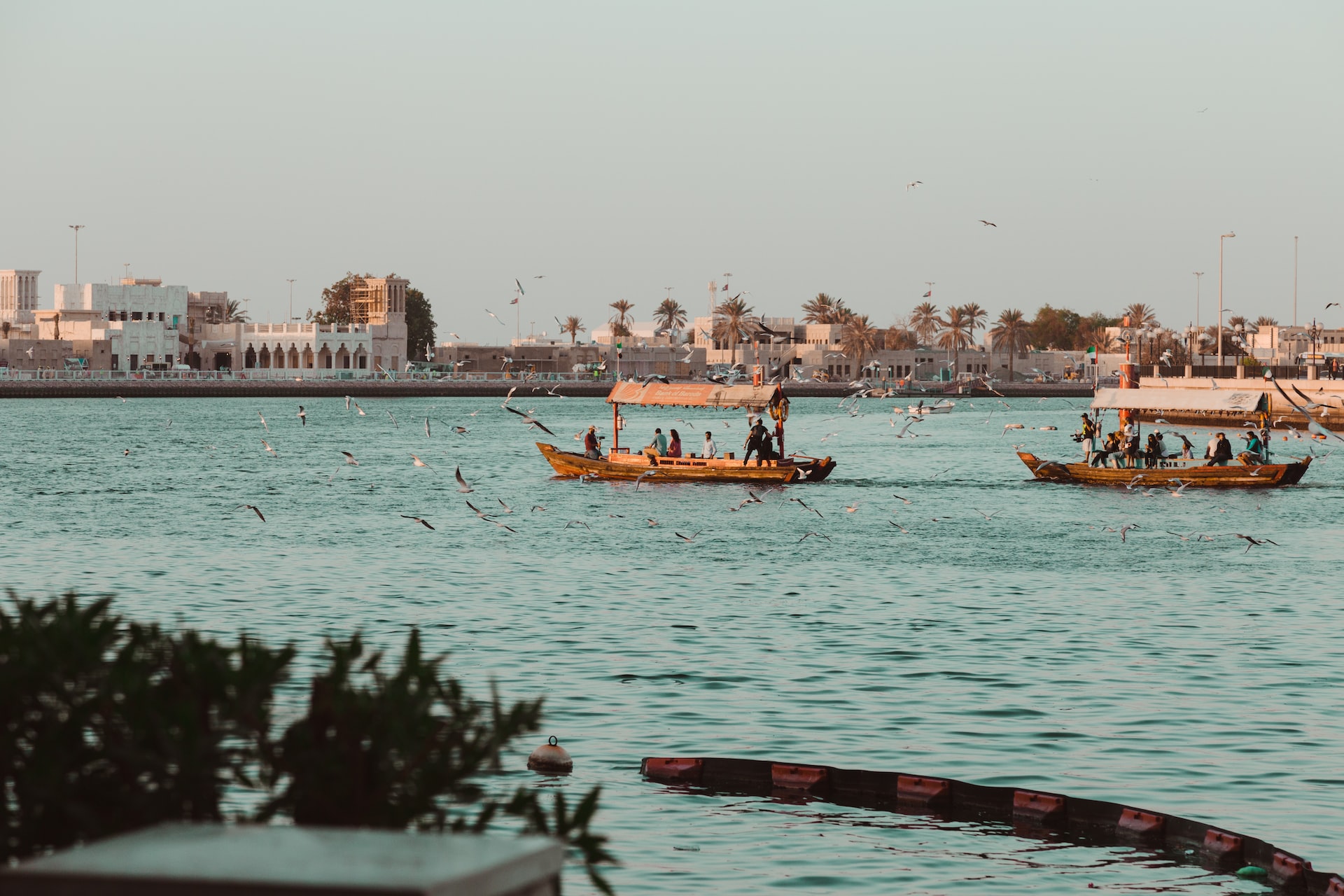 Skip the fancy pants celeb restaurants and head instead to 2nd December Street. No, really, that's its name! Well, since 2011, anyway. Before that it was known as Al Dhiyafa Street, and will still be by some older taxi drivers, so bear that in mind when telling them where to head! Buzzy little 2nd December can be found in Satwa, an area southwest of Bur Dubai, and was renamed in honour of the UAE's National Day, which falls on – well, you can probably guess. Here you'll be right in the thick of it, getting a real slice of proper Dubai life – way more than you'd get being wined and dined in those swanky restaurants! Eat like the locals and make your way through the street's offerings, from dumplings and dim sum at the Noodle Bowl, to curries and kebabs at Ravi's, all the way to more Arabic eats, like cheesy pastries or schawarma at the famous Al Mallah. It's safe to say, street food is Sheikh here. And why do we love street food?! Because it's cheap, it's cheerful, and it's bloomin' delish!
Culture doesn't have to cost the earth. Al Fahidi Fort is home to the Dubai Museum, and also just happens to be the oldest building in the city. Oh, and the entrance fee is a whopping…70p. A must visit for a taste of Old Dubai, here you can learn the story of the UAE before they struck oil gold. Historic Arab houses, mosques, and souks are recreated in the galleries, as well as scenes from desert and marine life. 70p well spent, we say.
Things to do in Dubai that won't cost you a dirham
Get that selfie in front of the Burj Khalifa
---
Catch a free screening at Cinema Akil
---
Visit the museum of the poet Al Oqaili
---
Learn how the Bedouins relied on camels for survival at the Camel Museum
---
Find out what the original villages of Dubai looked like at Hatta Heritage Village
---
Go camping at Al Qudra Lakes
---
Take a photo at Big Red, the UAE's biggest dune – he's a whopper!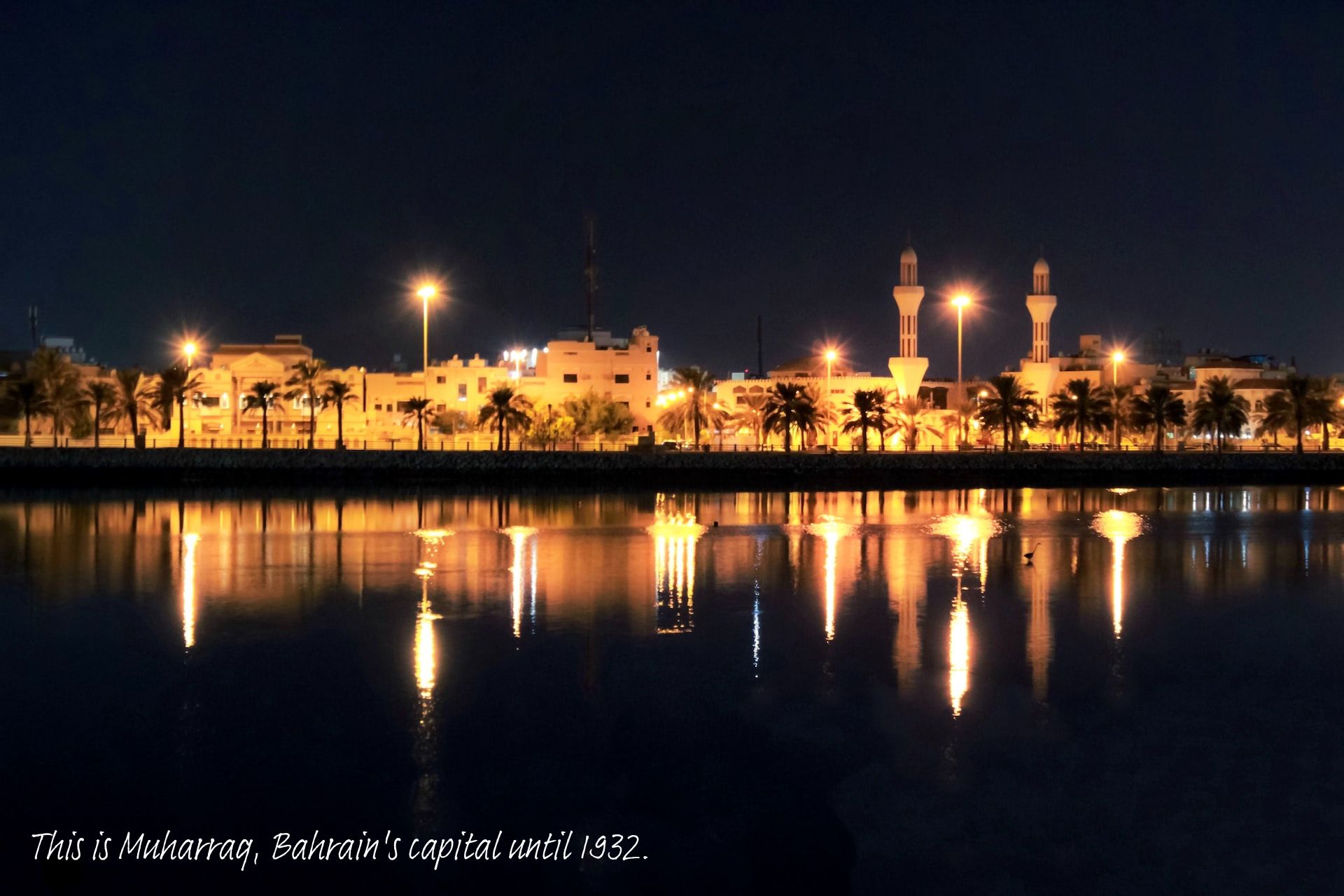 Smaller even than Qatar – and that's saying something – Bahrain is still a bit of a hidden gem, especially for Western travellers. But if saving pennies is what you're into, then those ears of yours should be perking up just about now, because Bahrain is actually a great place to get a taste of the old Arab world, but with way less of the cost of Dubai.
An island country perched on the Persian Gulf, right between Qatar and Saudi Arabia, Bahrain is actually made up of an archipelago with 50 natural islands and another 33 artificial ones. And at the centre of all this? Bahrain Island, which takes up a whopping 83% of the landmass of the whole country. Right, geography lesson aside, what can get you up to here? And why should you consider skipping Dubai in its favour?
It might be tiny, but Bahrain have managed to fit in three UNESCO World Heritage Sites. Bahrain Fort is one of them, 6km outside of the capital, Manama. Originally constructed in 1300 BC, it has a rich and storied past. Walking through the narrow streets is pretty magic, but definitely don't skip out on the Bahrain Fort Museum to learn more of the history, and see some of the finds they've excavated over the years. The fort itself is free, but the museum will cost you just over £4. Not bad. The Bahrain Pearling Trail was granted UNESCO status back in 2012, and is a 3.5km trail on Muharraq Island. Archaeologists estimate Bahrain's famous pearling history to go back as far as 2000BC – it was once the backbone of the country. They've got pearling beds the size of Manhattan! Back in the day, Bahrainis would free drive down to the depths to grab those iridescent balls of loveliness. Now, we're not suggesting you get into the pearling trade – natural pearl jewellery can set you back up to $300,ooo at auction – but visiting the Pearling Trail won't cost you a single Bahraini Dinar. The Dilmun Burial Grounds are the latest addition to the list, joining the club in just 2019. It spans over 12 archaeological sites across the western part of the island. The burial mounds are evidence of the Early Dilmun civilization, during which Bahrain first became the trading hub that would turn it into what it is today.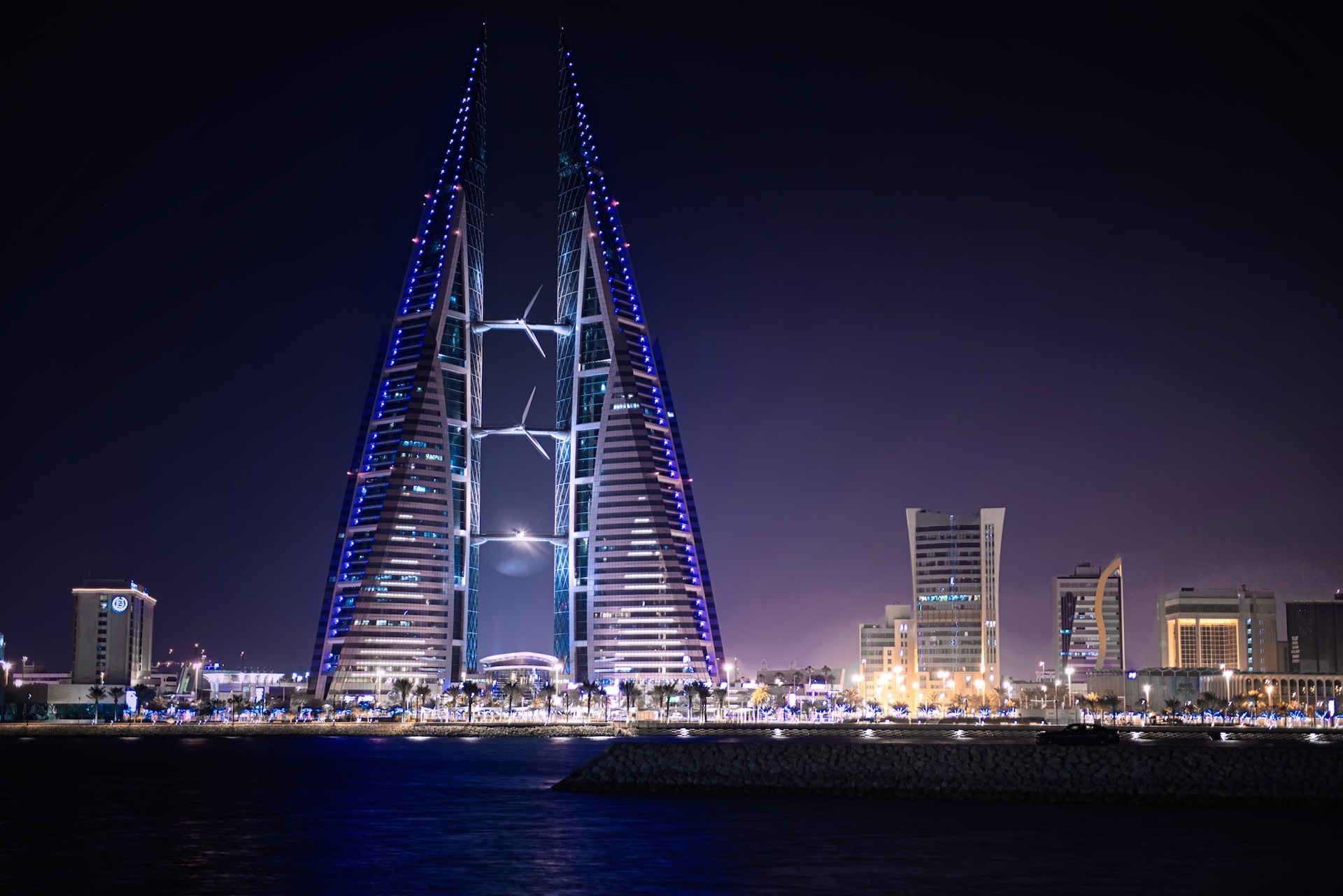 Bab Al Bahrain, meanwhile, is the place to go for shopping. Manama's ancient souk, here you get to see the old Arab world in all its spiced splendour. Sure, the glitzy malls are really (okay, sometimes really nice) to hang out in, but here you can get some gems without the price tag – after all, the Arab world practically invented haggling, so if you're gonna flex your skills, do it here!
But if you wanna explore the here and now of modern day Bahrain, get yourself on a VIP tour of the Bahrain International Circuit – home to the Bahrain Grand Prix. For around just £15, you'll stop at Sakhir Tower for a mega 360 degree view of the track, before heading off to the Race Control Tower, the nerve centre of the circuit itself, where the stewards operate all those cameras. After that, it's all about the track itself, baby! Get up close and personal with this hallowed ground where champions have made history – oo-er! And don't forget the gift shop – we do love a souvenir.
We ♥ Bahrain because whilst it still defo has all the mod-cons of the UAE, the sense of history doesn't get quite as lost as it might do in modern meccas like Dubai.
These Bahrain belters are all FREE
In town in October? The International Music Festival has free gigs! Expect performances from both local and international artists
---
Join a guided walking tour of the largest mosque in Bahrain, Al Fateh – everyone can't stop talking about how friendly the guides are, and they're totally open to all your burning questions.
---
Off Musakar Highway, right between Awali and Riffa, is a centuries old tree known, fittingly, as the Tree of Life. No one know exactly how old it is. We do love a mystery!
---
Okay, this one isn't free free, but it's pretty dirt cheap! Sail to the Al Dar Islands for beaches, fishing, kayaking and even a spot of dolphin watching for just £10 for adults, and £4 for kids on weekdays.
---
If your base is Manama, head to the Bahrain National Museum for over 5,000 years of Bahraini history.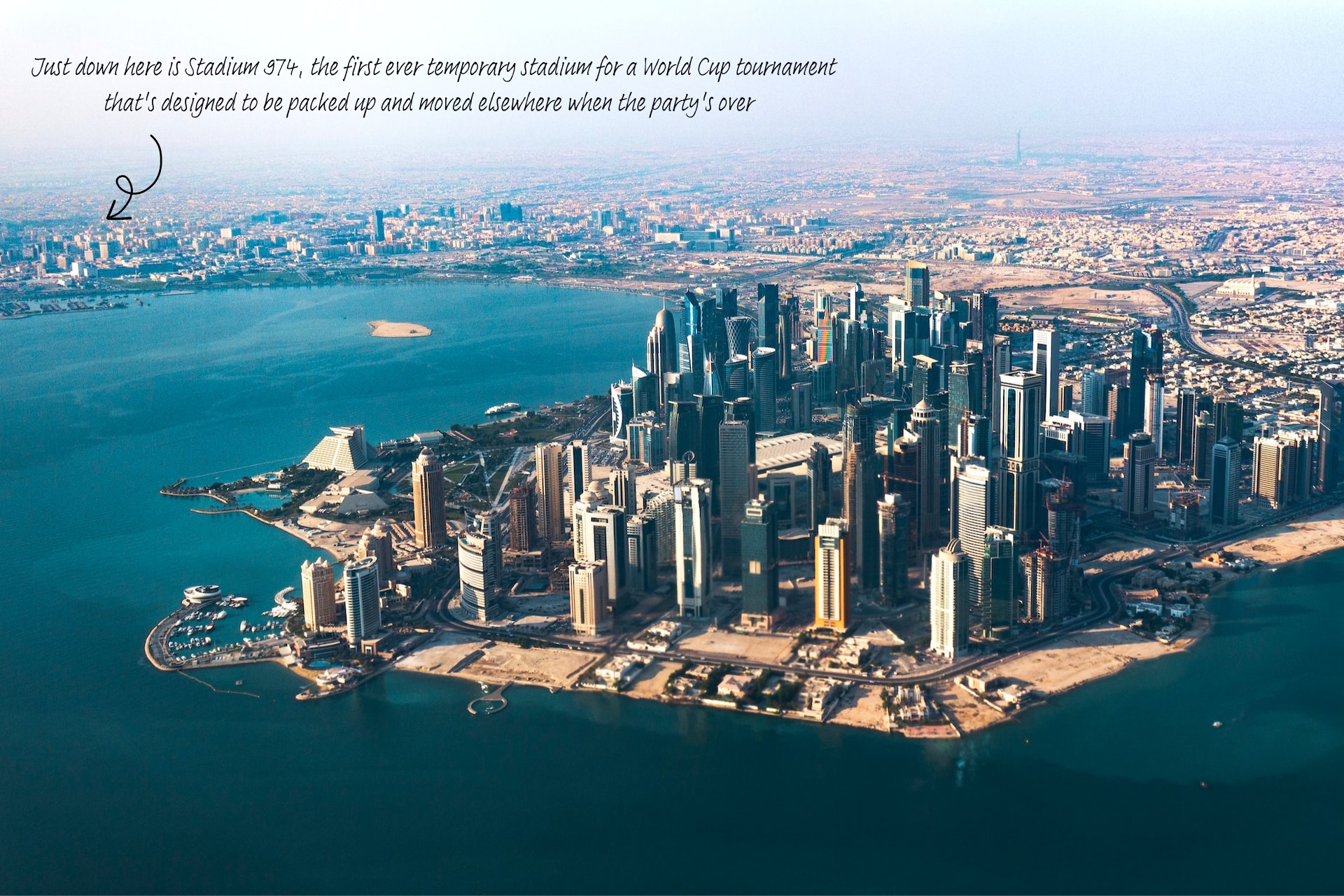 Ah, Qatar. The place on everyone's lips. You'll know it when you see it on the map – it's the bit that sticks out! You've got both the desert and the beach here, and its capital, Doha, sits right on the Persian Gulf coast. Qatar is estimated to be the wealthiest country in the world, per capita, so you wouldn't be wrong in thinking it wasn't exactly designed with the budget traveller in mind. But! There are ways and means for you to enjoy this incredibly exciting country, especially the ultra modern and futuristic AF Doha, without going broke!
Hostels aren't really a thang in this neck of the woods, so accom could very well be burning the biggest hole in your budget (that, and the drinks!). You can take this two ways: either accept that hotels will eat up a lot and account for this elsewhere in your budget – totally do-able, by the way – or you can take advantage of a pretty neat offer that the destination arm of Qatar Airways, Discover Qatar, have in place for those thinking of taking in the country on a stopover instead. They have some crazy cheap deals in place, from as little as $14 per night, including in four star accommodation. If you fly with Qatar Airways, you could bag a four night stay from as little as $69pp. Pretty insane stuff, right?
Like in Dubai, you should totally ditch the taxi here too. Sure, Uber is cheap, but the new Doha Metro is cheaper. With rides capped at just over £1 per day, it's a no brainer. Get a Qatar Railcard for for around £2, top up it up in £1 increments, and you're off! Public buses are also great too, especially if you're heading to sites outside the city, like the UNESCO-listed Al Zubarah Fort. Cheaper than going on an organised tour, you should bear in mind that local speed laws make it a bit slow going for buses on the motorways. Plus, as is the case with most remote attractions, always bring snacks along for the ride!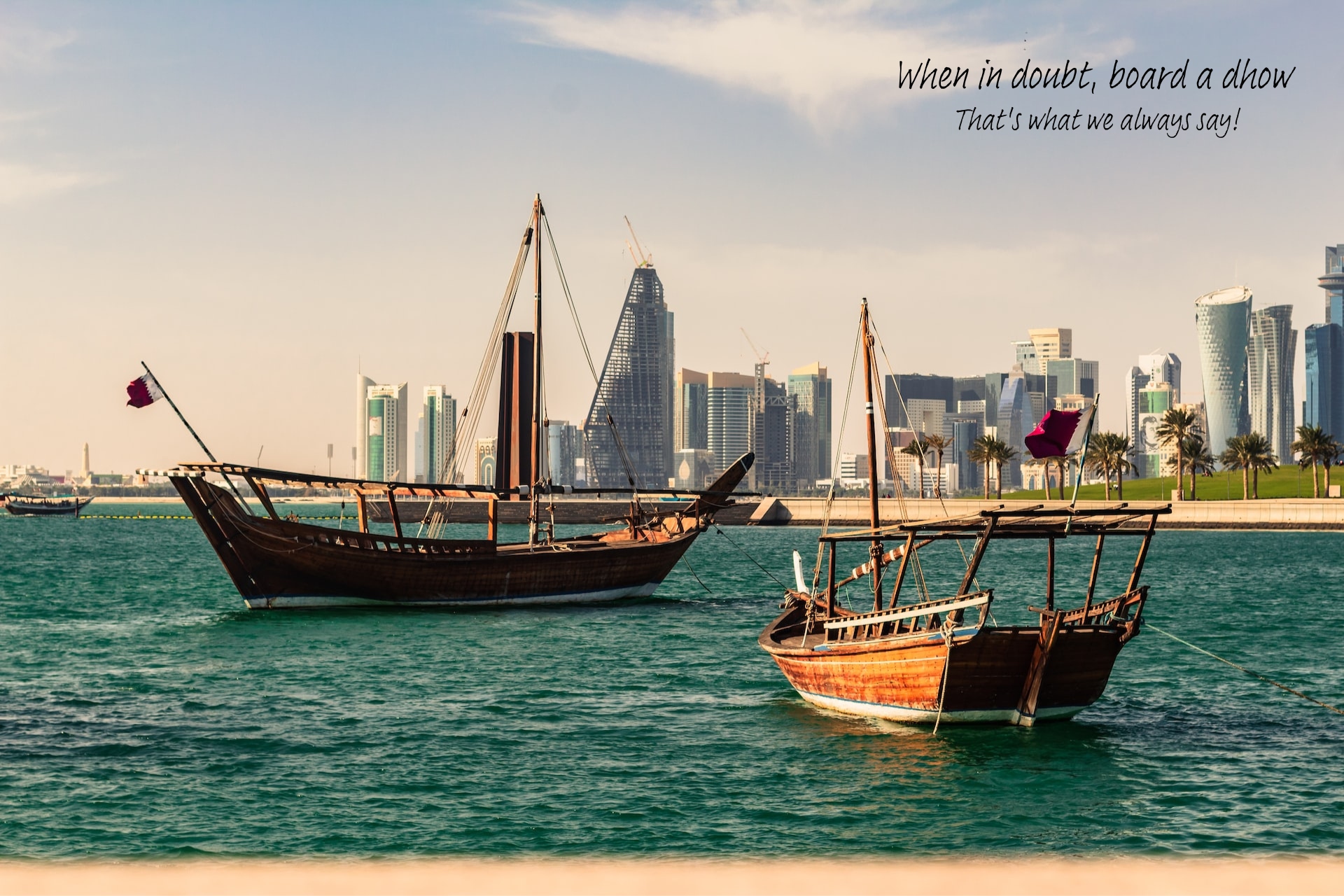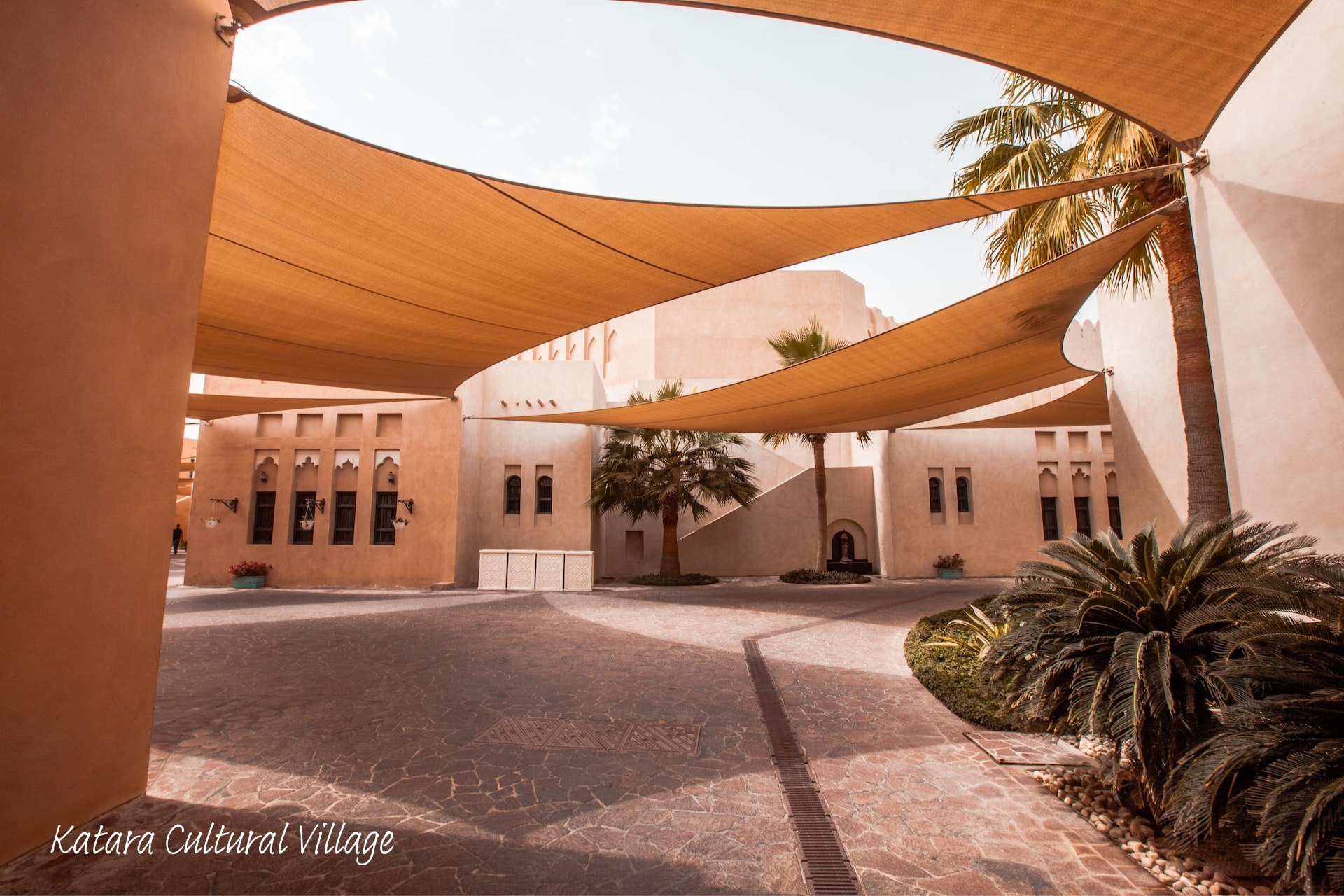 Qataris have a bit of an obsession with drinking bottled water, but tap water is totally fine to glug. With bottled water costing a small fortune in restaurants, defo bring a reusable bottle with you.
Discount apps are man's best friend. Both My Book and Entertainer will get you some great 2-for-1 deals on all sorts – we're talking restaurants, all the way to bike rental and desert safaris!
Souq Waqif, meanwhile, is where it's at for cheap but amazing eats. Seriously vibrant and full of atmosphere, this is the social heart of Doha. Until the 70s, when land began being reclaimed along Doha's waterfront, the waters actually came up to the entrance, and people rocked up not just on camels, but in boats. Today, you can get a taste of classic Qatari fare for breakfast, dip into some Iraqi grub come lunch, and then come back when evening falls for some mega cheap, home cooked, regional dishes, courtesy of the women who set up shop in a small square off Al Souk Street.
Speaking of refreshments, we mentioned the drinks here could set you back. That's because the only place you can get alcohol is in the licensed bars of hotels and resorts. But even these places tend to have their own, pretty generous, happy hours from around 5 to 8pm, with discounts of up to 30%. Oh, and let's not forget the gem that is Ladies Night – sorry, gents! Head into town on Saturday and Blu Terrace will give you 3 free drinks, plus 30% off the bill alllll night long; StrEAT Culture, meanwhile, has unlimited drinks for QR69 – around £15.
These won't cost you a riyal – really!
Head to Education City Mosque at sunset for a building that has to be seen to be believed – note the calligraphy on the outside!
---
Even the library is cool here. Qatar's National Library is gorgeous, and the Philharmonic Orchestra perform there every month, for free!
---
 Al Thuraya Planetarium at Katara Cultural Village. Check their schedule for projection shows onto the dome.
---
The Qatar State Mosque – you're welcome to visit during non-prayer hours.
---
The new immersive light installation, Your Brain to Me, My Brain to You, at the National Museum of Qatar – book a ticket in advance!
---
Clamber down to the bottom of the Musfur Sinkhole – great in summer if you need to cool down.
---
Have a picnic at Aspire Park, the largest in Doha. Great views of the Torch Hotel and the Khalifa International Stadium are to be had.
---
And, the best for last…take a stroll around the Qanat Quartier. This Venice-inspired neighbourhood might just be the prettiest place in the whole city.
These are all great tips, but when is it actually cheapest to fly?
The Middle East, especially countries like the UAE, Qatar, and Bahrain, see summer temps that are a lot higher than us pale Brits are used to. That means when it comes to flying there, we actually get a sort of weird scenario: it's cheaper to fly at the height of summer. Instead, you'll be forking out much more to jet over from October to March, when temps are a lot more, let's say, easy to cope with.
So when you fly really does depend on how much of a bargain you're after (and whether you're a lizard in the sun or a fried egg.) What is it that Ron says in Harry Potter and the Prisoner of Azkaban again?
Oh, yeah.
You're gonna suffer, but you're gonna be happy about it!
Ready to bite the bullet and head on your merry way for a bargain belter in the Middle East?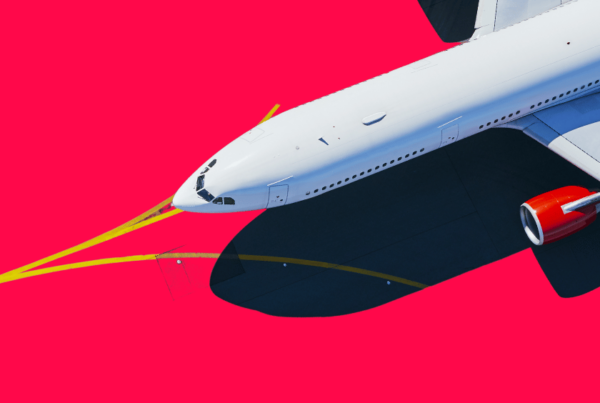 Everyone loves love. And it turns out, a lot of us are quite keen to find it at the airport.…
More and more of us Brits are getting on board with a winter break each year, with some skipping trips…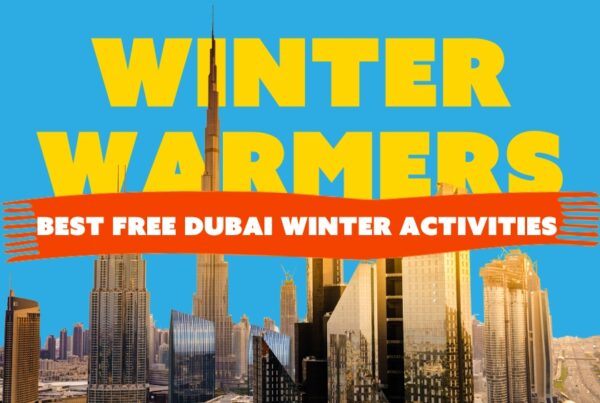 More and more of us Brits are getting on board with a winter break each year, with some skipping trips…