If you've recently tied the knot, or you're planning to get married in the coming months, now's the time to start thinking about your honeymoon for 2019. Let's be clear: this is not any old holiday. Your honeymoon is your chance to really go all out, doing the things you love. Whether that means staying in a luxury resort, relaxing on a white-sand beach, exploring tropical jungles, or all of the above – it should be the trip of a lifetime, tailored to you.
A honeymoon gives you the opportunity to unwind after the craziness of getting married, when you can spend some quality time together. You don't need to think about flower arrangements, button holes or seating plans – all you need to focus on is each other. Even if you're having a low-key wedding, you'll still appreciate some time away after your special day. Need some inspiration? We've rounded up the 10 best honeymoon destinations for 2019. Read on and start planning…
1. Giraffe Manor – Nairobi, Kenya
If you're a pair of animal lovers, you might be thinking about having a safari honeymoon. If so, Giraffe Manor in Kenya is the perfect starting point. Set in 12 acres of private land in Nairobi, this boutique hotel is surrounded by beautiful landscapes including green gardens, courtyards and sunny terraces.
But it's the neighbours that really set this place apart. Rothschild's giraffes live close by and may even visit you in the morning and evening for a little treat, before heading back to their forest sanctuary. You can book this exclusive hotel for a night, or as part of a tailor-made safari with The Safari Collection.
2. The Caves – Negril, Jamaica
When it comes to honeymoon destinations, the Caribbean is definitely a front runner. But this spot in Jamaica is something else. Perched on the limestone cliffs of Negril, The Caves offers romantic relaxation. Each of their 12 custom-designed cottages are bursting with their own unique character. Plus, there's private cave dining, a signature Blackwell Rum Bar, and a sea-view spa.
3. Hurawalhi – the Maldives
Found on a magnificent private island in the Maldives, Hurawalhi – an adults-only luxury resort – is definitely worth a visit. You'll have the ocean on your doorstep. Literally.
Make the most of your all-inclusive escape with spa treatments and snorkelling trips to coral reefs. Plus, you can dine in the world's largest under-water restaurant.
4. Four Seasons Resort and Residences – Bora Bora
Bora Bora is one of the top honeymoon destinations. And, if you're looking for luxury, you're sure to find it at Four Seasons Resort and Residences. Stay in over-water bungalows and toast to happiness in your private plunge pool.
For a unique experience you can both go snorkelling in the private turquoise lagoon filled with unicorn fish, spotted pufferfish and 100's of other species of marine life. You will even receive a framed photograph of yourselves to take back home.
5. One & Only Reethi Rah – the Maldives
The Maldives is on this list twice for a reason – it's stunning. And One & Only Reethi Rah is pure paradise.
Surrounded by the gorgeous Indian Ocean, this place is like a living, breathing advert for honeymoons. Take the time to chill out and relax in one of the three pools, and go diving and snorkelling in the Maldives' clear seas. Or, for something different, try some of the water sports offered by the resort.
6. 727 Fuselage Home – Costa Rica
Fancy staying somewhere really unique? How about a plane in Costa Rica?
We're not joking. A vintage 1965 Boeing 727 plane has been refurbished and transformed into a two-bedroom suite. The plane is perched on a 50 foot pedestal which captures views of the surrounding ocean and monkey-inhabited jungle. If you want a honeymoon with a difference, this place should be on your list.
7. Amangiri – Utah, USA
Amangiri is the perfect location for newlywed one-on-one time. Tucked away within the majestic canyons of the American Southwest. This five-star retreat offers a trip full of adventures, wrapped up in a peaceful retreat.
Each suite features a large living area that opens onto a terrace which showcases the spectacular Utah desert. You'll feel like riders of the Wild West – particularly if you get involved with the horse-riding excursion.
8. Kakslauttanen Arctic Resort – Finland
Not all honeymoon destinations are hot. If you'd prefer to go to a winter wonderland, you should consider Kakslauttanen Arctic Resort in Finland. How romantic does sleeping under the Northern Lights sound?
Many of the rooms have been tailored to suit honeymoons. Whether you want a magical igloo or a cosy lodge, there'll be an option to suit both your tastes.
9. The Boot – South Island, New Zealand
There's no better way to top off a fairytale wedding than to have a fairytale honeymoon. Tucked away in the heart of the beautiful Tasman region of New Zealand, The Boot offers just that.
You'll find this romantic hideaway in a grove of hazelnut trees and fragrant gardens. You can spend your days exploring New Zealand, then curl up by the outdoor fire in the evenings. It's a truly unique honeymoon spot.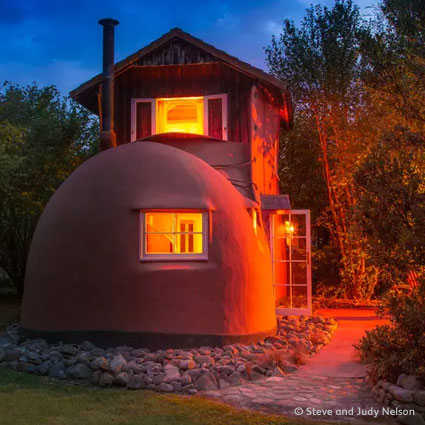 10. Anankhira Villas – Koh Tao, Thailand
One of Thailand's most famous islands, Koh Tao is a wonderful combination of hidden beaches, clear waters and coral reefs. If you want snorkelling to feature heavily on your honeymoon, this place should be on your list. And, if you want to stay somewhere special, Anankhira Villas is our pick of the bunch.
Built on a hill in the rainforest, these eight stunning villas have sweeping views over the island. Each one also has a private plunge pool, where you can go for a cooling dip at the end of the day, and watch the sun sink below the horizon with a glass of bubbly. This romantic retreat is Thailand at its best – the perfect choice for your honeymoon.