[image_with_animation image_url="23326″ alignment="" animation="None" border_radius="none" box_shadow="none" max_width="100%"]
Beautiful Bahrain!
Located in the Arabian Gulf, the Kingdom of Bahrain is built up of over 30 islands and has a mixing pot of cultures, activities and cuisines which can be enjoyed by travellers of all ages. You can expect world class museums, wildlife preserves, spectacular souk shopping and not forgetting the annual Formula 1 Grand Prix at the Bahrain International Circuit – a must see whilst you are there!
Larisa from our social team was lucky enough to be invited to experience The Kingdom of Bahrain first hand, here's what she thought…
Good to know
Getting there: Fly direct from London with Gulf Air in 6.5 hours
Climate: Temperatures range from lows of 23°C in December to highs of 39°C in August. The best time to visit is October to March when temperatures are warm and comfortable.
Local currency: Bahraini dinar (BHD)
GMT: +3 hours
[image_with_animation image_url="23424″ alignment="" animation="Fade In" border_radius="none" box_shadow="none" max_width="100%"]
My trip to Bahrain came around very fast (I only got told 3 days before I went – how exciting!!). I was up bright and early on a Monday morning ready for the flight with Gulf Air at 9:30am from London Heathrow.
After a swift check-in I met the rest of the group and headed to the Gulf Air Falcon Gold Lounge, where we were greeted with a warm welcome from a hostess. Here we helped ourselves to an array of breakfast delights and beverages before the flight – whilst overlooking the panoramic views of the terminal watching the aircraft taking off and landing.
Gulf Air – the national carrier for the Kingdom of Bahrain – is renowned for its traditional Arabian hospitality. It was my first time flying with Gulf Air and I thought the service was fantastic, the cabin crew couldn't do enough for you and came round regularly with refreshments, followed by a tasty meal. The inflight entertainment was excellent and offered a variety of popular current films. The flight there was just over 6 hrs and it flew by – enough time to watch 2 and a bit films.
[image_with_animation image_url="23389″ alignment="" animation="Fade In" border_radius="none" box_shadow="none" max_width="100%"]
[image_with_animation image_url="23409″ alignment="" animation="Fade In" border_radius="none" box_shadow="none" max_width="100%"]
Once we landed and got past passport control we were greeted with our tour guide, Zahra, who stayed with us for the duration of the trip. We made our way to our first hotel which was the 5* Downtown Rotana – located in the heart of Manama's bustling financial district and situated within walking distance of the thriving Manama Souk.
Dinner was impressive. We dined at the hotel's main restaurant Teatro Downtown which offers a real fusion of dishes such as Japanese, Chinese, South East Asian, Indian and Italian influences. We were well and truly spoilt. Course after course came out and we sampled an excellent selection of dishes, from soups to sushi and the showstopper – a dessert platter.
We started our fun-packed day with a traditional Arabic breakfast at Haji's Cafe in Manama – a unique hidden gem which we wouldn't have come across if it wasn't for Zahra. She ordered us a choice of dishes which we all tucked into. We walked our breakfast off with a relaxing stroll around the Manama Souk – here you are able to find all of the Bahraini essentials from spices and nuts, to fabrics, souvenirs, gold and pearls. The fun began when you haggled with the owners for a good bargain.
Next on the itinerary was a trip to the Al Fateh Grand Mosque – which is one of the largest mosques in the world and has the capacity to accommodate over 7,000 worshippers at a time. When entering the mosque we were given the traditional Bahraini dress before being escorted around the mosque. It is definitely something to see if you get the chance to go.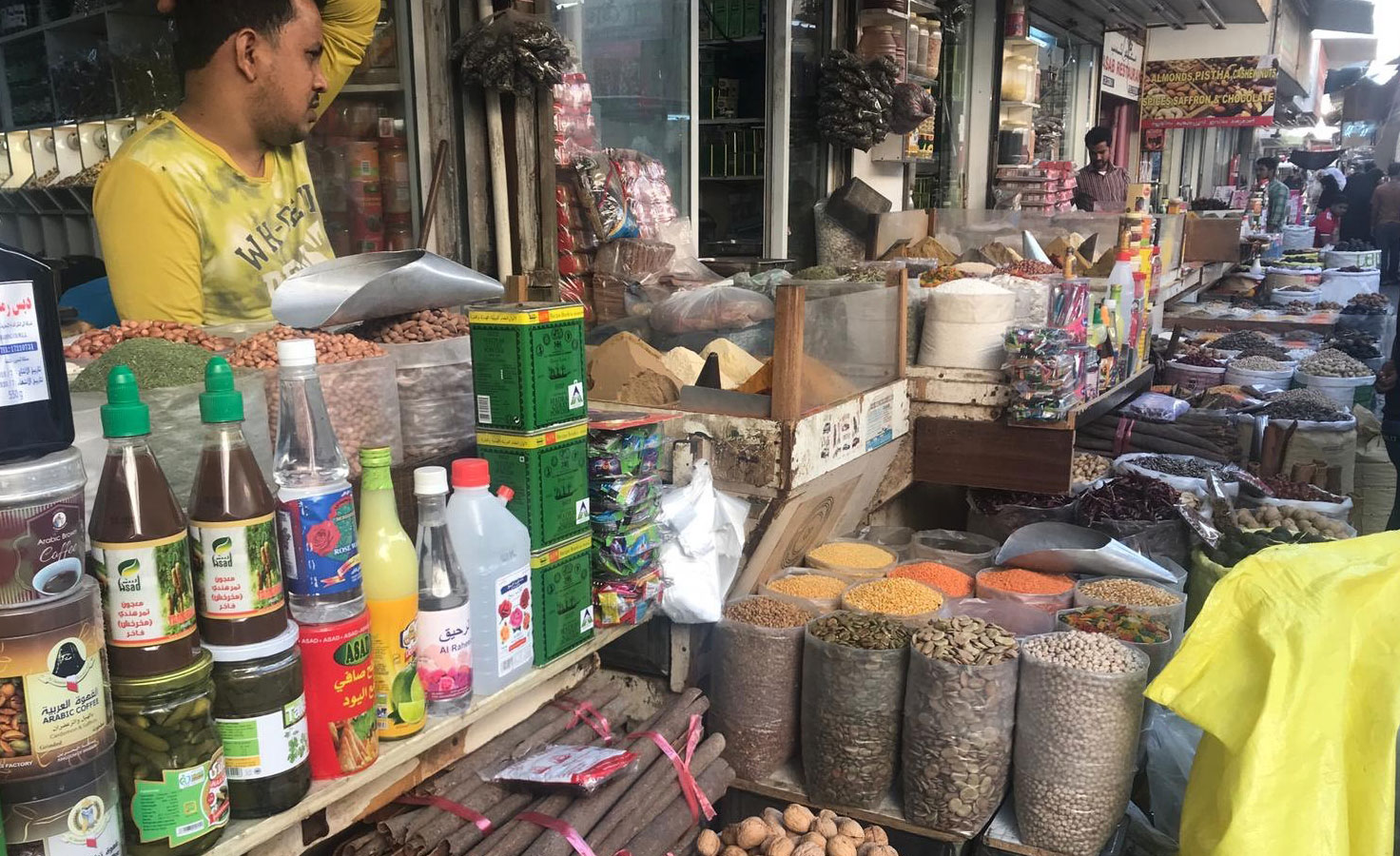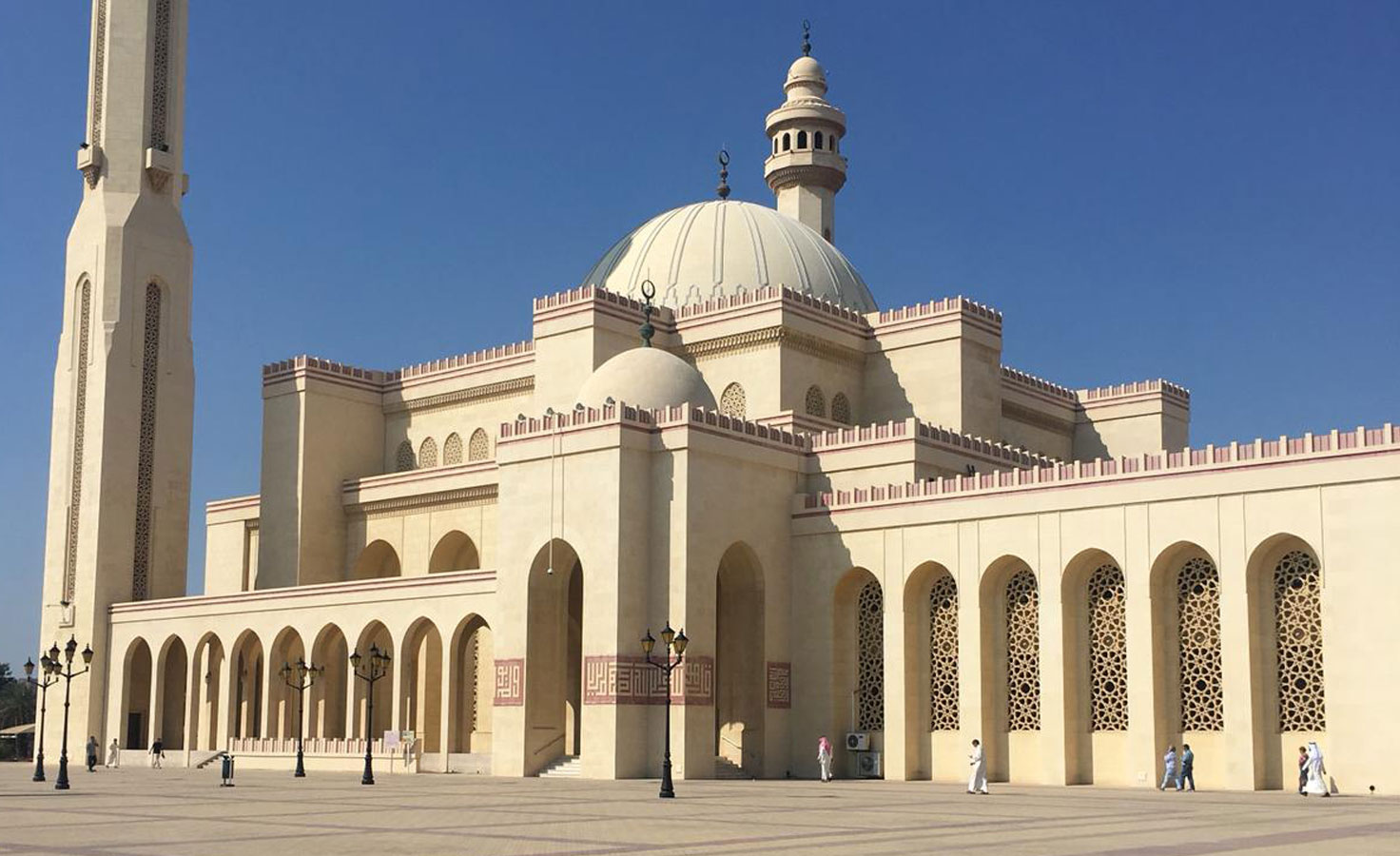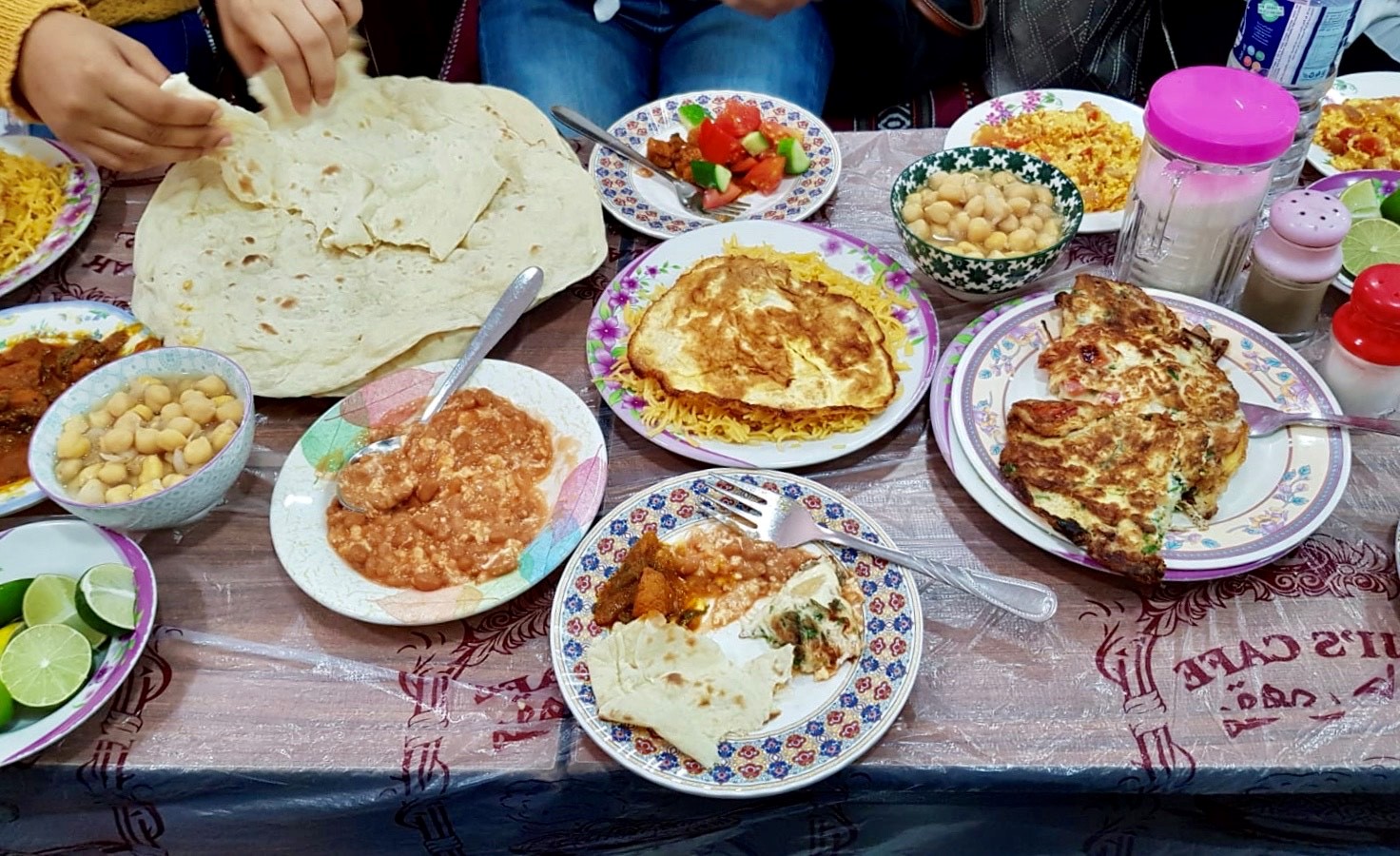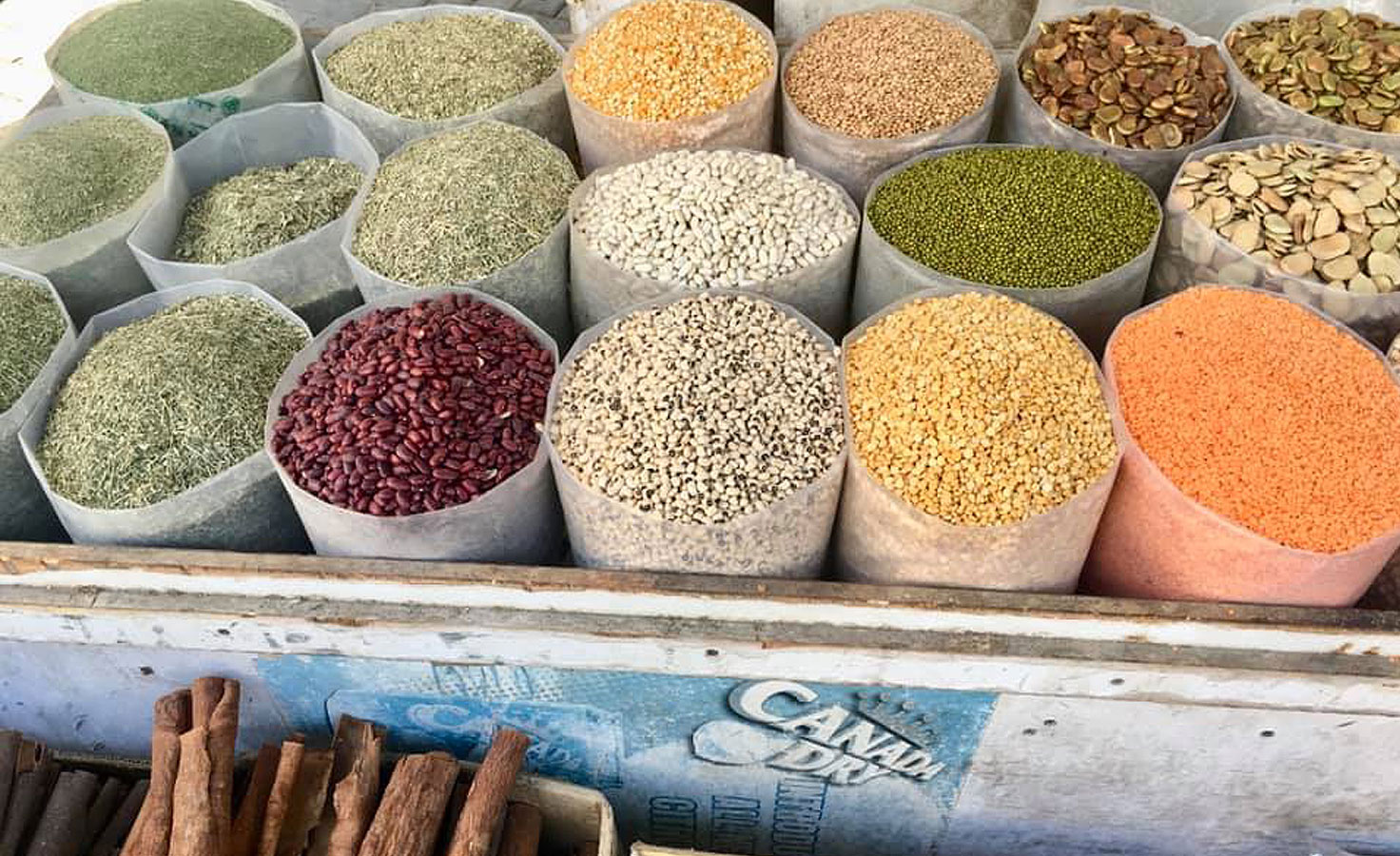 [image_with_animation image_url="23391″ alignment="" animation="Fade In" border_radius="none" box_shadow="none" max_width="100%"]
During the trip we got to inspect some spectacular hotels. First on the list was The Four Seasons Bahrain Bay. It was amazing! Soaring with architectural statements on its own exclusive island, this hotel is convenient for both business and leisure, offering luxury, elegance and an array of fantastic facilities including swimming pools, spas and world-class restaurants.
After lunch and feeling rather full, we headed to our next activity – horse riding. We rode to The Bahrain Fort which is one of the Gulf's few UNESCO World Heritage Sites. The fort dates back over 4,000 years! Whilst we were there the sun set and the skyline came to life as the towering skyscrapers lit up.
We ended our second day with a hotel inspection at the Ritz Carlton Bahrain – one of the most luxurious resorts in Bahrain. With panoramic views, its own private beach and 11 dining outlets, it's easy to see why this hotel is popular with tourists and locals alike. We finished the inspection with a tasty meal at the authentic Italian restaurant, 'Trattoria Moderna' – the food was 'bellissimo' as expected.
After two nights at the Downtown Rotana, it was time for us to move on to our second hotel – the 5* ART Rotana. What stood out the most about this hotel is that all of the rooms and suites were ocean facing so you get a stunning view whichever room you're in.
After we checked in, we headed to our next hotel inspection at Sofitel Bahrain Zallaq Thalassa Sea & Spa. Located on the pristine beaches of Zallaq overlooking the Arabian Gulf, Sofitel Bahrain blends French art de vivre with traditional Bahraini styles and offers a selection of superb facilities and views from their elegantly designed rooms.
[image_with_animation image_url="23386″ alignment="" animation="Fade In" border_radius="none" box_shadow="none" max_width="100%"]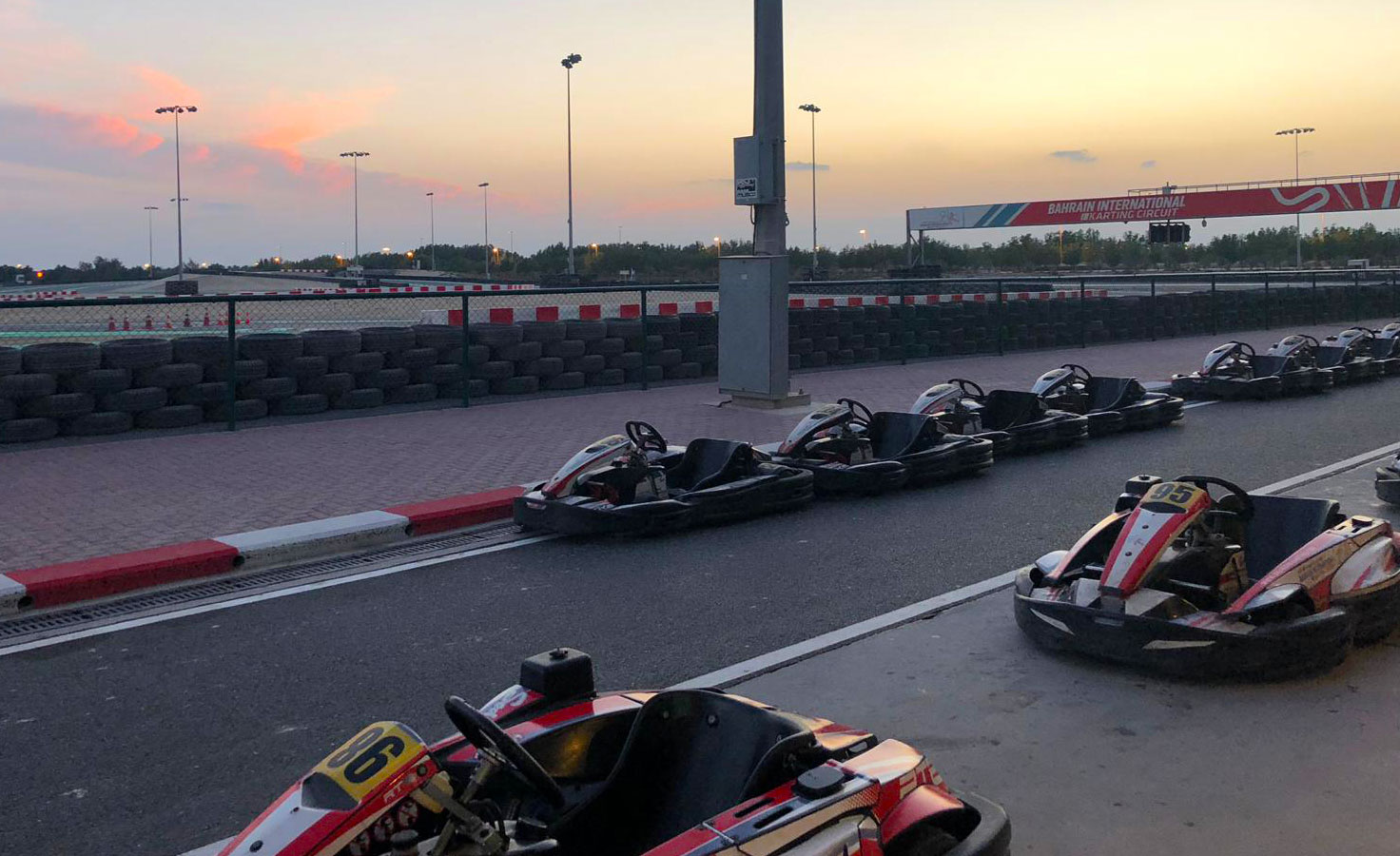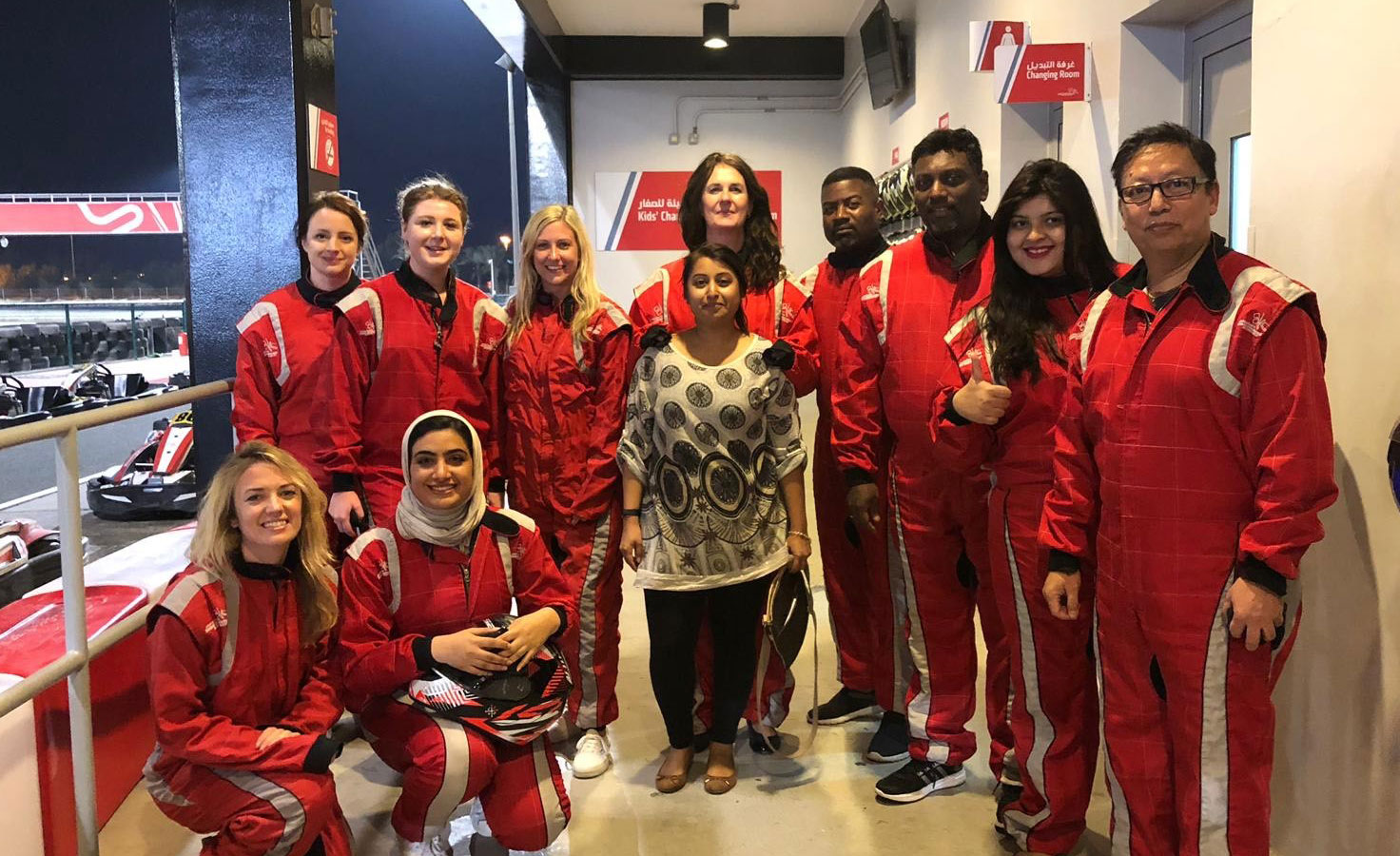 Next was something the whole group was really looking forward to, Go Karting at Bahrain International Circuit – which is used for the annual Grand Prix and drag racing. We changed into our racing gear, jumped into our karts and flew around the tarmac trying to get the fastest lap. It was brilliant.
After working up an appetite it was time for dinner at Block 338 – a thriving pedestrian quarter crammed with international restaurants, art galleries and small boutiques. This was definitely a highlight of the trip for me. We dined at a retro Greek restaurant called Attic and sat on the outdoor terrace which offered stunning views over Manama, and the food was just as beautiful.
On our last day, we enjoyed breakfast at a local Bahraini restaurant, Saffron, before heading off on a guided tour of the Muharraq Islands Old Houses and the UNESCO World Heritage Pearling Trail. During the tour we visited Sheikh Isa Bin Ali's house – a former Bahraini King.
After the tour we had a Bahraini cooking lesson and were taught how to make a few different Bahraini dishes, which we then ate for lunch afterwards (you'd be correct in thinking we spent a good chunk of time eating, we really did! There was so much food to try!).
Our journey was coming to an end and all that was left to do was pack our bags, relax and once again eat! This time we had the pleasure of dining at the ART Rotana's international cuisine restaurant, 'Choices'. Their live cooking stations showcased Asian, Western and Middle Eastern flair.
Our flight on the way back was at 2am in the morning, so there wasn't much film watching going on. Instead most people was zzz'ing it, including me! The Gulf Air cabin crew provided us with blankets and pillows to make the journey as comfortable as possible. Luckily this made the flight home go very fast, which is always a bonus. We soon landed back at Heathrow and the journey had officially come to an end.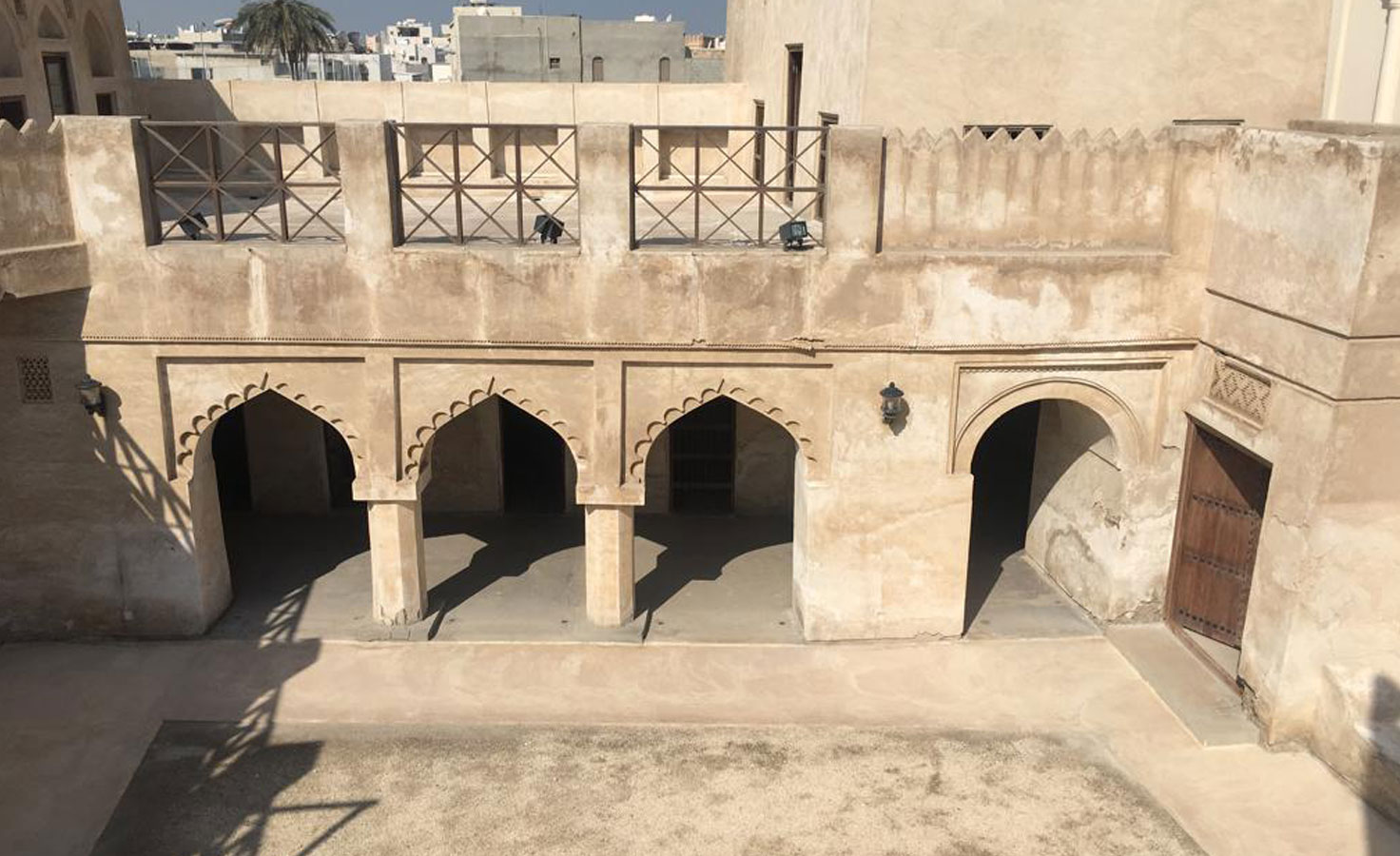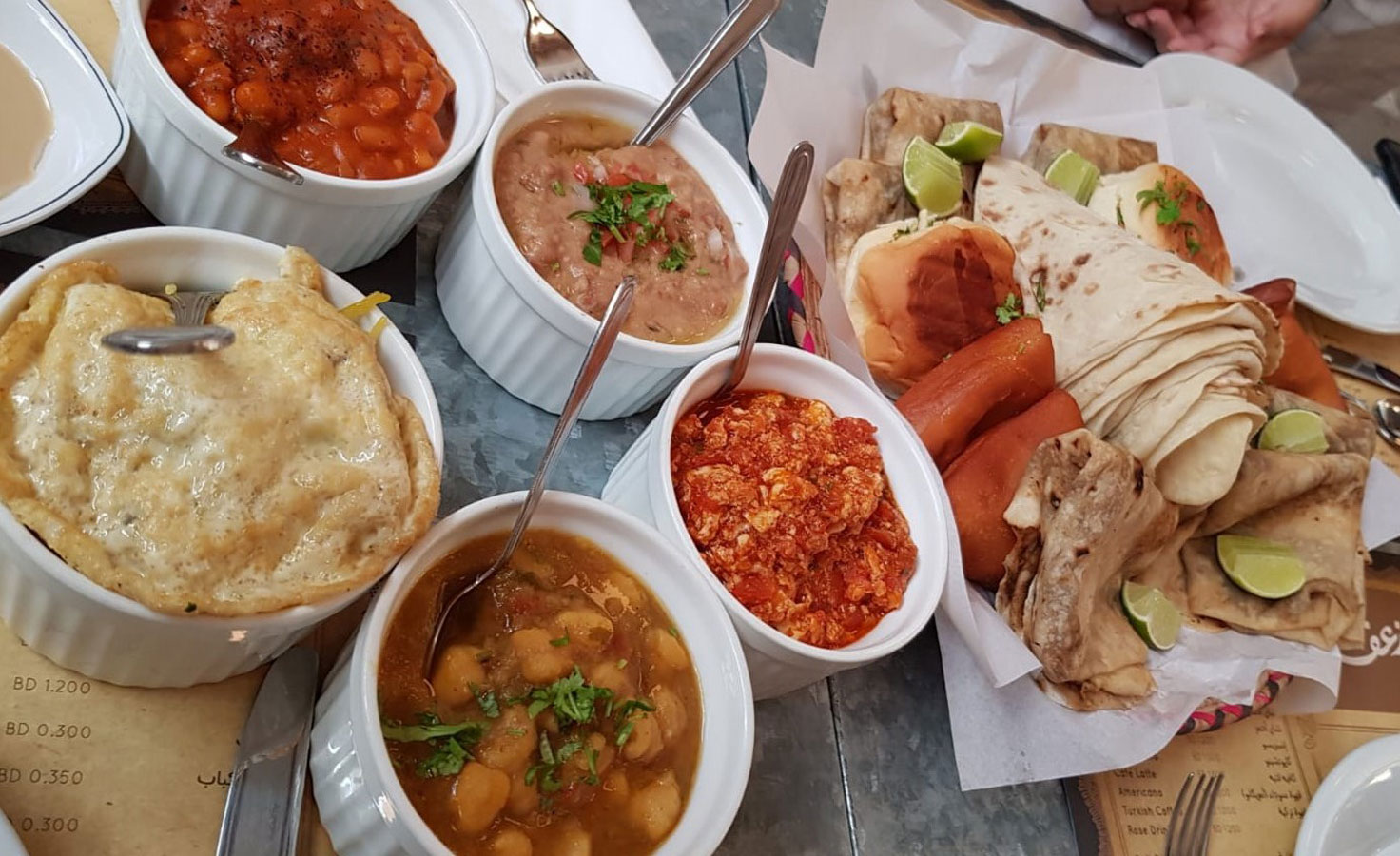 Brilliant Bahrain
Looking back at my time in Bahrain, I can honestly say it was fantastic. We experienced so much in such a short period of time. The culture, history, cuisine and people were a real surprise and it was so fascinating to be able to experience it all first hand. I would 100% recommend visiting Bahrain whether it is as a single trip or a stop off in between going to Dubai or Abu Dhabi. I'm sure you will be well and truly impressed, just as I was.
Ready to experience Bahrain for yourself?
[nectar_btn size="small" button_style="regular" button_color_2="Accent-Color" icon_family="none" margin_top="20″ text="Find flights" url="https://www.netflights.com/flights/bahrain-bah"]