We're straight-talking here at Netflights, and we're telling you that a trip to Thailand just isn't complete without checking out the capital, Bangkok. We know it's the obvious choice, and it's true that there's a load of great, lesser-known places across the country that should definitely be on your list too, but Bangkok is…well, Bangkok. It'd be like going to the US and skipping New York! It'd just feel wrong, right? A proper big city, Bangkok's energy is absolutely electric. Think (lots of) gold temples, skyscrapers, bustling river scenes, loaded markets, out-of-this-world street food and pretty crazy nightlife – all colliding in this diverse cosmopolitan hub.
But what's it like right now? Covid-19 restrictions have remained in place in Thailand for a long time, making it difficult — though not impossible — for travellers to get their Bangkok fix. Until now, that is. The Thailand Pass has been lifted, meaning you won't need to show proof of vaccination, show a negative test, quarantine and/or have travel insurance up to £10,000 in place. Phew. You can walk straight on through and get yourself an ice-cold Singha. Nice one.
So, is Bangkok open? YES! And here's our lowdown on what you can expect on your next trip there.
It's definitely quieter!
The hustle and bustle of Bangkok is still very much alive, just toned down a bit. Think of it as the volume being turned down a notch. The country is expected to welcome 15 million visitors from overseas this year, which is far fewer than the 40 million who landed here in 2019. But bear in mind that 10 million people live in Bangkok, so even without travellers, it's a pretty lively place to be.
Tourist areas, however, are still significantly quieter than usual. And that means less queuing and a much more peaceful experience when you visit temples like Wat Pho and Wat Arun (see below).
Mask-wearing is still a thing
Outdoor mask-wearing was made voluntary in late June, but lots of Thais are still wearing them and it's still very much encouraged. There's a lot of places that will still expect you to wear a mask indoors, even if the rules in your home country are much more relaxed now – so it's best to bring some just in case. The good thing is, unlike some countries, a non-medical mask is fine here.
Yes, the nightclubs are re-opening too
Bangkok's famous for its nightlife and it's finally starting to creep back. Until May this year only dine-in venues were able to serve alcohol up to midnight, but these restrictions have now lifted. All pubs, bars and nightclubs are now open as usual, so expect the party atmosphere to heat up over the next few weeks in the city where ping-pong has an altogether different meaning…
You might just find Bangkok even cheaper…
We all know Bangkok is a tried and tested cheap holiday destination. That's why we love it – here at Netflights we're all about getting more bang for your buck! It's also why it's a popular backpacker stopover. Instant noodles, anyone? But during Covid-19 many hotels dropped their prices to attract locals wanting a staycation, and you may still be able to get yourself a room for less money than usual if you get in now. Run, don't walk.
…and you can actually get a table!
Sitting down for a proper meal in Bangkok is like Brits having a brew – it's got to be done. The Thais love to dine in all sorts of ways – curbside on plastic seats with delicious bowls of flavour, from Tom Yum Goong to Khao Soi, is just one of them. There's also a load more formal sit-down restaurants, including a fair few that have a shiny Michelin star or two. With fewer tourists than usual, it's a whole lot easier to get a table at some of these very popular places. Jay Fai, for example, is a Michelin-starred restaurant that had queues for tables running down the street even before its doors opened pre-Covid-19. Now, we won't lie, there's still a queue but it's much shorter.
For the best Cantonese-style duck in the city, head to Prachak Pet Yang. German cuisine isn't easy to find in Bangkok, but you can enjoy it in the lovely setting of a restored garden home at Sühring. But if it's some proper Bangkok grub you're after, head to Err in the city's royal quarter for Thai drinking food at it's very best.
So, what should you visit in Bangkok right now?
Bangkok is quieter than usual, but we don't expect this to be the case for long. If you want to make the most of fewer tourists, here is our list of the top experiences to put on your travel list.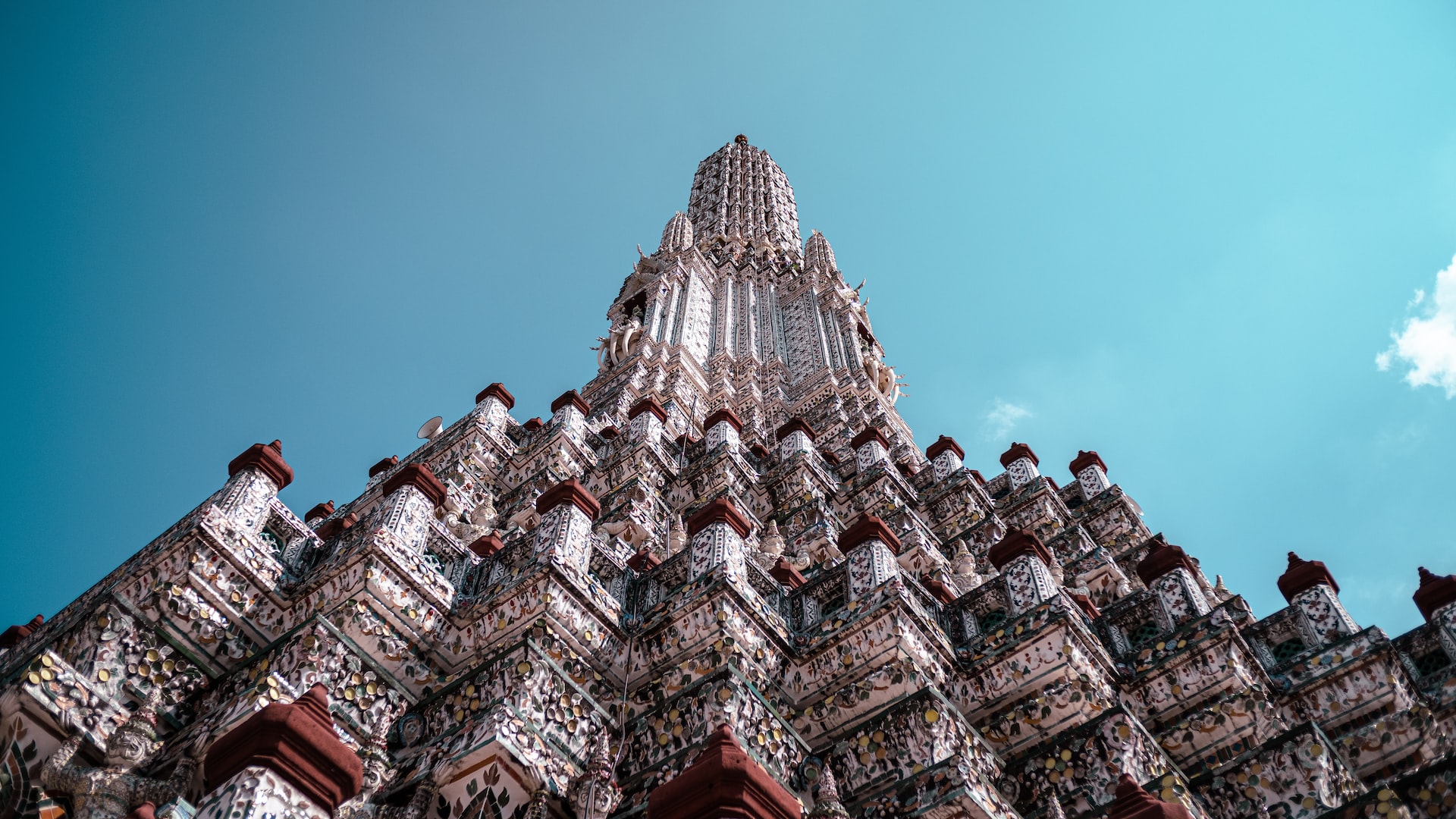 Now is definitely the time to visit both of these temples if you want an experience that's more on the relaxing side and really allows you to appreciate the history and significance of these sites. Wat Pho houses the largest collection of Buddha images in Thailand, including the famous Reclining Buddha, and is considered the earliest centre for public education in the country. It's also the birthplace of traditional Thai massage, still taught and practiced at the temple.
Wat Arun, on the other hand, is covered in beautiful tiles. Deriving its name from the Hindu god Aruna – personified as the radiations of the rising sun, oo-er – this Buddhist temple is one of the best-known landmarks in Thailand. Brace yourself and head out in the early morning to catch the first light reflecting off the temple with a pearly iridescence – totally worth it, if you ask us.  Visit  these spots sooner rather than later and you can browse the features at leisure and even find a spot for some quiet mediation of your own.
This is not your usual market. Here you'll find corridors lined with stalls where the only wares on offer are a bucket load of sacred amulets, bestowed with varying protections. Each amulet offers to ward off evil – both spiritual and physical – and some are thought to contain relics from sacred sites or to have been blessed by monks. These tokens of luck are said to have protected generations of Thai men working in dangerous occupations. Maybe you'll find the trinket that does the trick for you?
The ornate Grand Palace – a complex of buildings at the very heart of Bangkok – is a proper sight to behold. Home to the kings of Siam (later Thailand) until 1925, it's still used for royal events today. Ever watched The King and I on a rainy Sunday afternoon? Yeah, that one with Yul Brynner. That'll give you an idea of the opulence that was once here. There's a lot to see, from the palace itself to the Wat Phra Kaew temple, and it's much easier to explore in your own time when there are fewer people about.
Cabbages and Condoms (no, really!)
The seasoned Bangkok visitor will be used to the somewhat – ahem – eccentric restaurants that dot the city, but this one might still raise some brows. Not as suspect as it sounds, the Cabbages and Condoms restaurant actually has a really good idea behind it. Created by politician and family planning activist Mechai Viravaidya (known as "Mr. Condom"), it opened next door to one of the very few family planning clinics in the city and its aim is to reduce the taboo nature of abortion in Thailand, which whilst legal is often frowned upon. Inside you'll find leaflets on safe contraception methods, the ubiquitous condoms which decorate every corner of the interior – and tasty food of course! Do good and eat good.
If you want a story to tell when you get home, this is the place to go.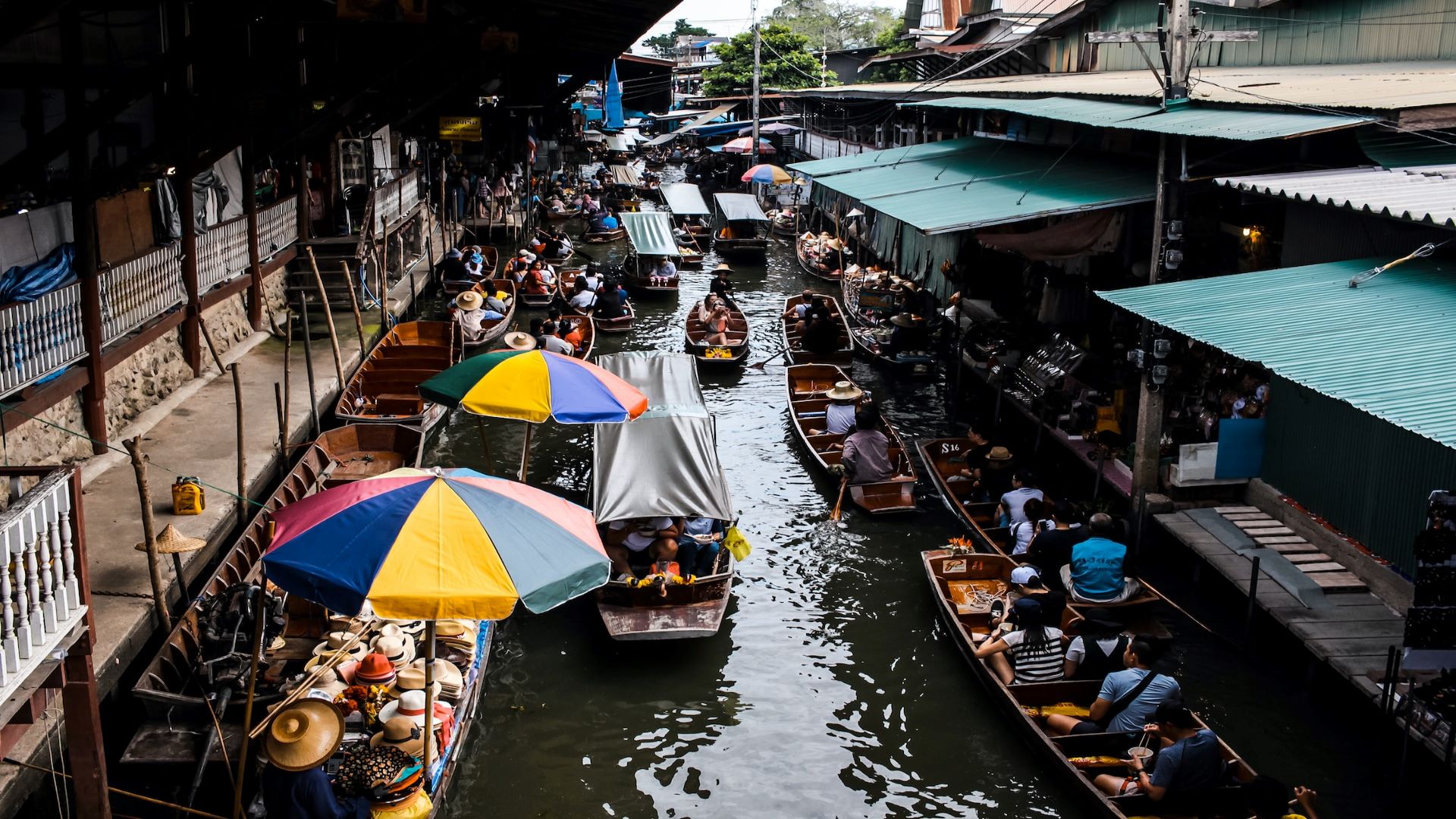 If you're in Bangkok over the weekend, the Chatuchak Market is a must-do. It's the biggest market in Thailand, and with fewer people in your way, you can explore everything on offer more freely and spend more time chatting to the stall holders. For a Bangkok experience that hasn't changed, visit the Damnoen Saduak floating market and watch local people buying their daily fruit and veg from the wooden boats.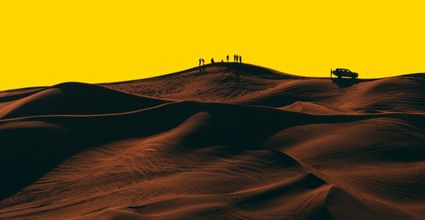 We're Brits, so we like to talk about the weather. A LOT. We especially like to talk about the weather…
St Paddy's Day has only gone and come around again! So we've done the civic duty of rounding up a…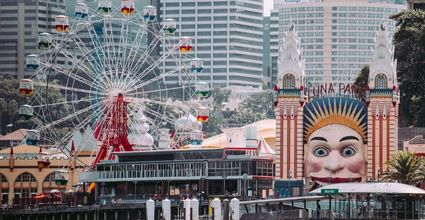 Sydney is the long haul of long haul - so you better make the most of your time over there!…