In the same month that China celebrated 70th years' of Communist Party rule, it completed and formally opened one of its biggest ever infrastructure projects – the new Daxing Airport.
As might be expected for the world's fastest growing economy, the numbers are truly staggering. The new state-of-the-art gateway cost just £8.8bn and five years to construct, and boasts the largest single-building terminal in the world – designed by famed architect Zaha Hadid to represent a phoenix, which is a sign of prosperity in Chinese culture. The terminal measures over a million square metres, with two floors each for arrivals and departures. Passenger numbers are expected to reach 45 million by 2021 and are forecast to increase to 75 million by 2025. The seven runways actually have the capacity to accommodate 100 million travellers a year if required. Finally, one hundred per cent rain water collection, its own solar farm and a fleet of clean-energy vehicles mean that as well as being one of the biggest, it'll also be one of the cleanest airports on the planet.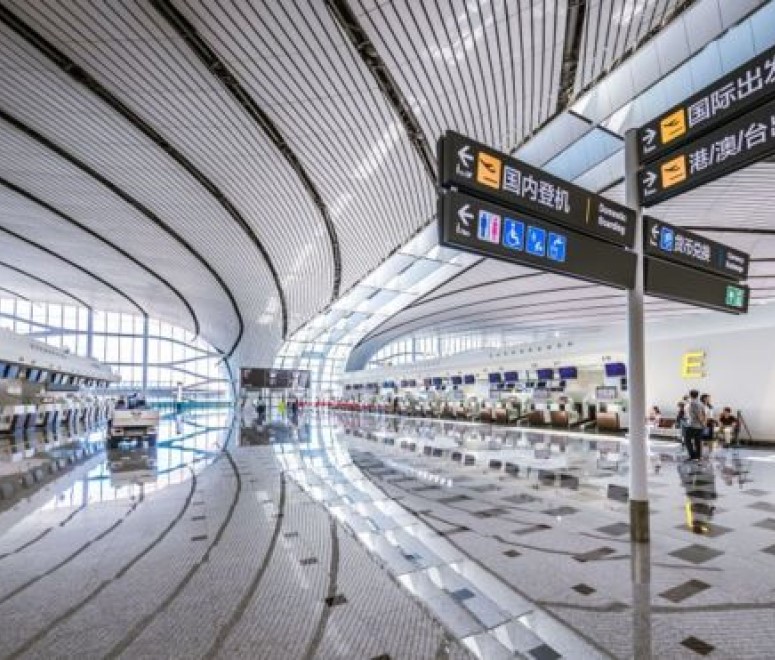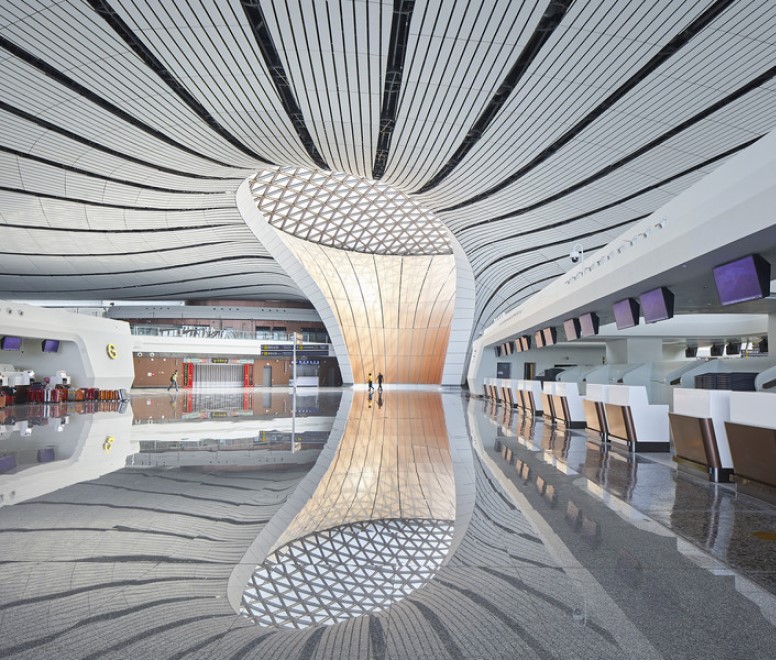 Located in the Daxing district, 30 miles south of central Beijing, Daxing (IATA code: PKX) covers the equivalent of 98 football fields and connects to downtown Beijing via a 155mph, high-speed railway line that will speed passengers to Beijing West railway station in just 20 minutes. Think about that next time you trundle in to Paddington aboard the Heathrow Express!
The airport was officially opened by President Xi Jinping on September 25th 2019 with a morning ceremony that saw the certification of the airport's operations license followed by an afternoon of first flights. Taking the honours for the very first passenger flight was a China Southern A380 which departed to Guangzhou at 16:23 local. A China Eastern A350 shortly followed with a flight to Shanghai followed by an Air China B747-8 to Chengdu.
Initially the airport will only see domestic carriers but international airlines including British Airways, Finnair and LOT are set to make the move to the new airport in the coming months.
The opening of Daxing coincides with the closure of Beijing's oldest airport, Nanyuan, which had been open for an impressive 109 years. This-military owned airport started commercial passenger operations in 1986 when China
United Airlines began flying from the airport but with the airline now relocating its operations to Daxing, Nanyuan has closed its doors for good. China United is expected to operate to over 80 destinations from the new airport.
Daxing will also serve as a hub for China United's parent airline, China Eastern, which will operate dual bases in both Shanghai and Daxing. China Southern meanwhile will move all its Beijing flights to Daxing to operate a dual hub strategy in Guangzhou and at Daxing.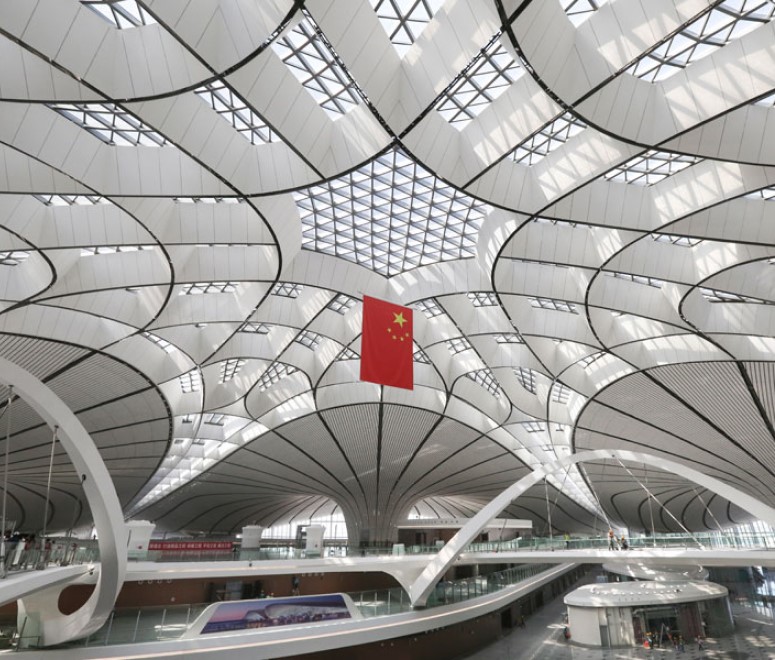 The current main Beijing airport, Beijing Capital International, is the second busiest in the world behind Atlanta Hartsfield-Jackson, and last year saw in excess of over 100 million passengers, well beyond its capacity. With the opening of Daxing, Beijing joins the ranks of many other world cities to operate two large international airports side-by-side.