Remember when you used to carry a plastic wallet containing all your travel documents and tickets? And you'd lug an enormous guidebook around, as you explored the city streets? Nowadays, all you need is a phone. In such a short time, how we travel has changed so much – and this is partly down to some truly brilliant travel apps. From packing tips to restaurant recommendations, you name it – there's an app. With itinerary planners, foreign languages and detailed maps all in the palm of your hand, going on holiday has never been easier.
Of course, there are some day-to-day apps that are still useful while you're away – WhatsApp, Uber and Google Maps, to name a few – but there are a few extra travel apps that you should download before you go, to make your holiday straightforward and stress-free. Here's our pick of the bunch.
Best apps for preparation
Duolingo
Gone are the days of taking a phrasebook on holiday. Thanks to Duolingo, you can learn some key phrases before you visit a non-English speaking country, and brush up while you're there. Nobody's expecting you to be fluent, but it's good to know the basics – it'll make your trip much more enjoyable if you can at least say hello, goodbye, please and thank you. Duolingo breaks everything down into bite-size lessons, and helps you to perfect your pronunciation as well as your reading. The app covers loads of different languages, including Spanish, French and Japanese. Download it a month before you go and start practising.
TripIt
Have you booked your flights, transfers, accommodation and car hire all separately? Starting to forget what's happening when and who you booked with? TripIt is the answer to all your problems. This simple but effective app simplifies everything in seconds. You just forward all your confirmation emails to TripIt, and it'll combine all your individual plans into one seamless itinerary. So you know exactly what's happening on your holiday and when – easy.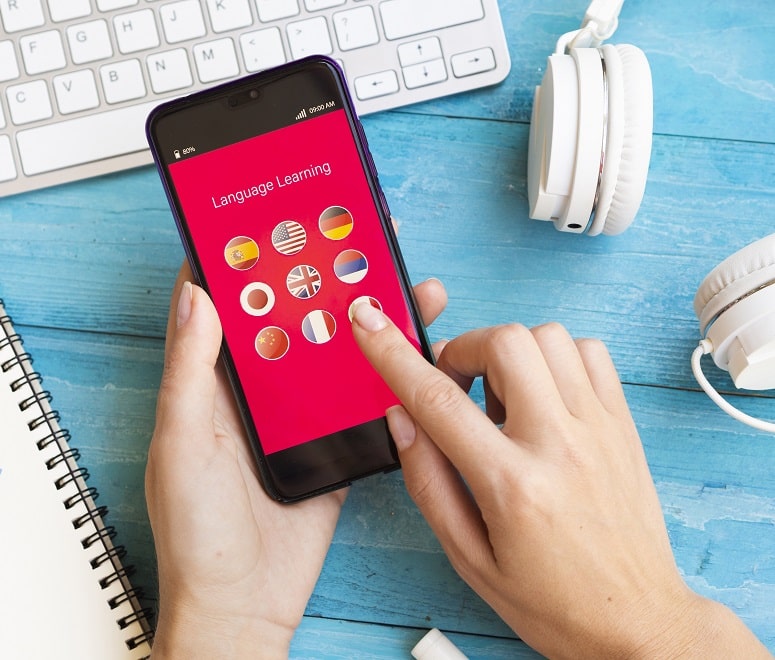 PackPoint
If you've ever been guilty of packing nine pairs of shoes and several just-in-case jumpers, this could quickly become one of your favourite travel apps. PackPoint will create a customised packing list, just for you. All you need to do is say where you're going, when and for how long. As well as considering your destination, PackPoint also looks at the weather, local attractions and popular activities – like snorkelling or hiking – to build your perfect holiday packing list. Just make sure you remember these hand luggage essentials too.
Best apps for a stress-free flight
LoungeBuddy
Get your airport experience off to a flying start – sorry! – with LoungeBuddy. If you've always wanted to feel like a VIP in a swish airport lounge, this is your chance. Using this app, you can find, book and access premium airport lounges all over the globe. The app covers hundreds of popular airports abroad – including New York JFK Airport, Dubai Airport and Singapore's Changi Airport – as well as British hubs like London Heathrow. You can either buy lounge access on the day or, if you like to be prepared, book your spot up to two months in advance.
Calm
Everyone loves going on holiday but, for some, the flight can be a real struggle. And we don't just mean nervous flyers – some travellers suffer from claustrophobia in the cabin, while others find it impossible to sleep on long-haul flights. If that sounds like you, try downloading Calm. Designed to help with meditation, relaxation and sleep, this wellbeing app could help reduce your anxiety. Pop in your headphones and listen to a meditation class to control your breathing or relax your muscles. Among other things, Calm also plays nature scenes – like rain, rivers and forests – to help you unwind, and gentle sleep stories to help you drift off.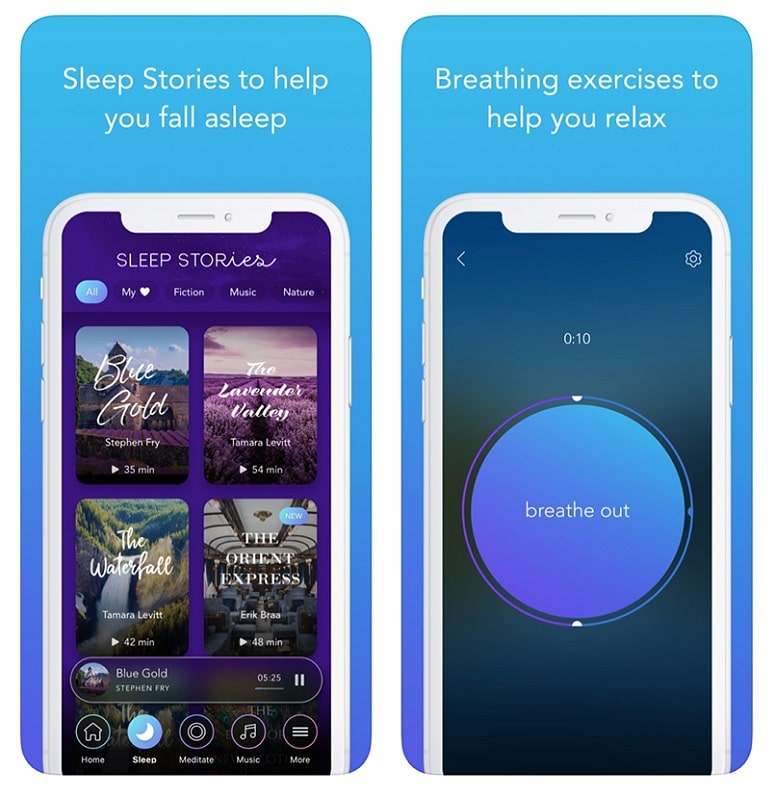 SkyGuru
SkyGuru is a must for any nervous flyer – or, indeed, anyone who hates turbulence. One of the most scientific travel apps, SkyGuru uses aeronautic information to predict any turbulence or unusual weather during your flight. But that's not all. While you're in the air, the pro version of the app can explain all the sounds during your flight, simply by using your phone sensors. While you can't do anything about the possible turbulence or unnerving noises, you will at least know what's going on and why. And, because you'll know when to expect turbulence, you can make sure you're plugged into a therapeutic meditation session in your Calm app.
Best apps for getting around
Roadtrippers
Some countries were just made for driving. Part of the fun of a road trip is the total freedom and lack of planning – but this can make some travellers a bit nervous. With Roadtrippers, though, everything is taken care of. If you're planning a trip to the USA, Canada, Australia or New Zealand, this is one of the best travel apps you can have. Not only will Roadtrippers plan your route for you, it'll also highlight any key attractions or must-see spots that you should tick off on the way. The app will even give you an estimate of how much petrol you'll use, so you can keep an eye on your budget.
MAPS.ME
Map apps are nothing new. But MAPS.ME does one crucial thing that most others don't – it lets you view the map when you're offline. You simply download the map when you're connected to Wi-Fi, and then you can access it whenever you like. So you can turn off your roaming and still find your way around which, when you're abroad, is an absolute godsend. As well as showing essentials like supermarkets, restaurants and train stations, the maps also show walking trails – so you can get off the roads and explore.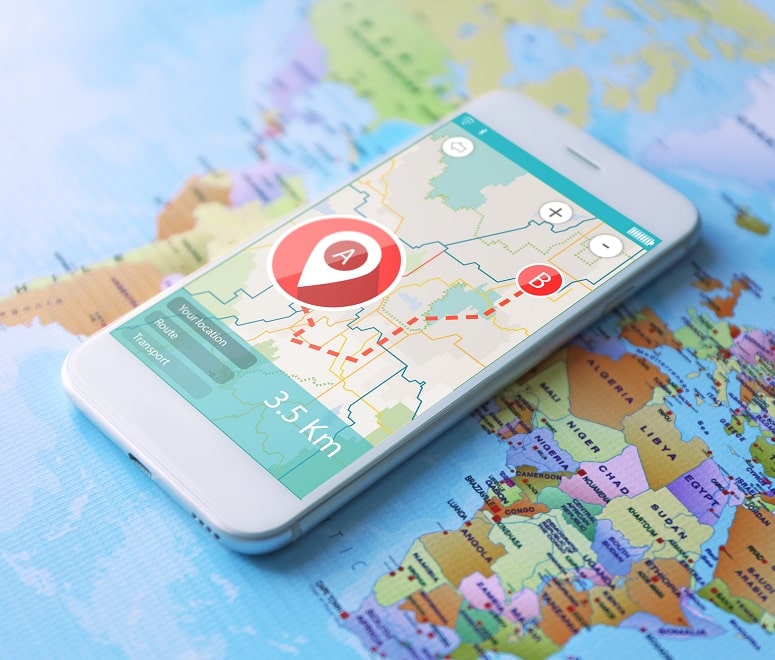 Google Translate
Even if you've had a practise with Duolingo, you still might be a bit bamboozled by the local language. When you get stuck, Google Translate is on hand to smooth things over. Offering over 100 languages, this app enables you to translate spoken conversations, as well as text. But, even more impressively, Google Translate links to your phone camera, meaning it can also translate menus and signs. Plus, if there are any common words or phrases that you struggle to remember, you can star them to access them offline.
Best apps for restaurants and attractions
TripAdvisor
Do you remember when you used to go to an attraction without checking the reviews first? Or when you'd visit a restaurant without looking at the menu beforehand? No, neither do we. Thankfully, the TripAdvisor app makes it easy for you to do this on holiday too. With the click of a button, you can read thousands of reviews and ratings relating to just about everything in your city. You can then save all your favourites and view them on the map when you're out and about. Plus, the 'near me' function lets you track down all the must-visit places in the area, from historical sites and museums, to restaurants and clubs.
Happy Cow
If you follow a vegetarian or vegan diet, Happy Cow is the holy grail of travel apps. Spanning 195 countries, this app allows you to find over 100,000 suitable eateries. And it's not just restaurants. Happy Cow covers cafés, bakeries, shops, juice bars, ice cream parlours, market stalls – you name it. You can also filter your results to show gluten-free options or specific cuisines. And, best of all, the results will pop up on the map, so you can easily see the nearest spot for some grub. Tuck in.