With stunning views of two oceans, cosmopolitan delights abound in the city, and natural reserves nearby its not surprising that Cape Town has become one of the go to spots in Africa. With that said, compared to the rest of the continent, travellers may suffer a rude awakening with their wallets when coming to Cape Town specifically and South Africa in general. Never though should the fear of money dissuade a traveller from visiting a cool locale. When there is a will, some discipline, and some good advice from us available you can keep your trip to Cape Town on a reasonable budget. Ways to keep Cape Town within a budget are.
Time to Come
First and foremost, choose your time for coming to Cape Town wisely. If you decide to come between mid December and mid January you will pay a premium price as hotels and hostels are totally full and the prices have risen. Also, as a general tip, when flying into Cape Town, or flying into anywhere for that matter, the prices usually will be cheaper mid week on Tuesday or Wednesday. Avoid weekend flying as it costs the most.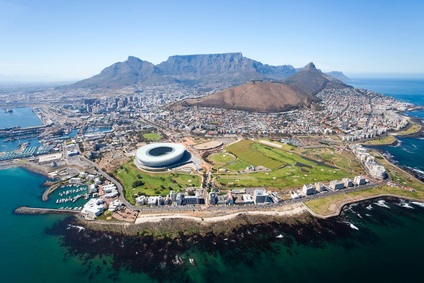 Where to Stay
If you're really on a budget perhaps trying couch surfing could be a great option. If staying at a strangers doesn't suit your fancy the best place to stay for backpackers is long street. Long Street is jammed full of backpacker hostels, bars and restaurants and not only will make a cheap base of operations but also a central location to explore the city from.
Eating
The budget conscious traveller will always be best to buy food and cook inside the hostel. However, if the gastronomic culture of cape town calls to you a few ideas for good restaurants that are fair priced include getting burgers and fries, of epic size, at Rafiki's (13 Kloof Nek road, Tamboerskloof) or a fry up breakfast at Arnolds on Kloof Street. Those spots will cover at least a cheap dinner and a hangover breakfast.
www.rafikis.co.za
www.arnolds.co.za
Beaches
One of the premier attractions of Cape Town is its many wonderful beaches. Beaches and a low budget obviously go hand in hand. Two of the best beaches that highlight Cape Town beach culture are Sea Point and Bantry bay. A good idea for the monetary challenged is to bring your own lunch bought in town as usually near the beaches eating and drinking costs are much higher.
Things to See and Do 
Sea Point Promenade
Sea Point Promenade is a wonderful stretch of coastline extending down from Mouille Point to Bantry Bay. Come here to enjoy the sheer size, smell and expanse of the South Atlantic Ocean. Visitors are always treated to wonderful views of different ships prepared to enter the Cape Town harbour as well as many options for eating with loads of different food stalls along the promenade.
St George's Mall
Cape Town answer to Barcelona's Las Ramblas street is the Cape Town mall. Literately a smorgasbord of varied people, buskers, coffee shops, and flea market stalls the mall brings out Cape Town-ers each day to this hub of commerce and city life.
For the latest deals on flights to Cape Town use the links below.
London Heathrow to Cape Town
Manchester to Cape Town