With cosmopolitan delights, dramatic mountains and stunning views of two oceans, its hardly surprising that Cape Town has become one of the go-to spots in Africa. It's a great place to start your South Africa holiday, as you'll have easy access to the scenic Garden Route, while nearby game reserves offer exciting safaris.
With that said, compared to the rest of the continent, Cape Town may come as a bit of a financial surprise. A visit to the Rainbow Nation's most famous city doesn't come as cheap as it once did, and it can be easy to over-spend. But the fear of budget-blowing shouldn't ever put you off going somewhere new. With a bit of self-discipline and some helpful travel tips, you can easily stick to your budget and make the most of your trip to Cape Town, without breaking the bank.
Cheapest time to visit Cape Town
First and foremost, if you're on a budget, you'll need to time your trip carefully. Flights to Cape Town – and the hotels – are usually cheaper between March and May, or September to November. These off-peak months still see good weather, but the city is far less busy. If you decide to come at Easter, or between mid-December and mid-January, you'll pay a premium. Hotels and hostels often get booked up quickly during these popular times.
Where to stay
If you're on a tight budget, staying in an apartment or a self-catering hotel is a great option. Alternatively, Long Street is jammed full of backpacker hostels. This cheap but central spot also has plenty of bars and restaurants, giving you a lively base from which to explore the city.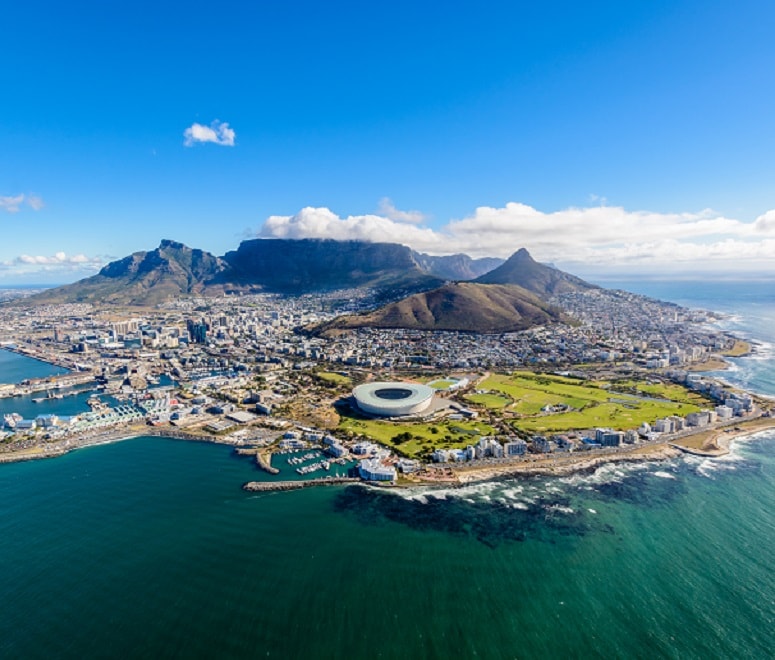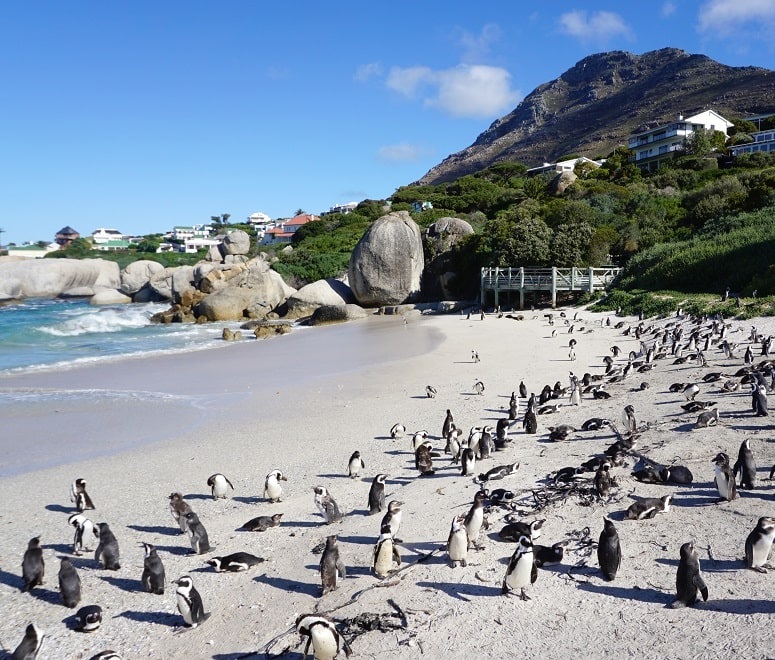 Eating on a budget
Dining-wise, the cheapest option will always be to buy food and cook your own dinner – and a lot of hotel rooms here have a kitchenette for this very reason. However, the food scene of Cape Town might just prove too good to resist. Food Lover's Market and Eastern Food Bazaar are both cost-friendly choices, while Kalky's Fish & Chips is a great spot for a casual lunch in the sun.
Cape Town's beaches
The beaches are one of the city's main attractions – and, thankfully, beach time and a low budget go hand-in-hand. Pack a picnic and enjoy a day in the sun at Camps Bay, where you'll have stunning views of the Twelve Apostles mountains, which form part of Table Mountain. Clifton is also a great choice. Just a 10-minute drive from the city centre, this series of four beaches is popular with locals and tourists alike. Or, if you fancy a beach with a twist, drive out to Boulder's Beach and see the city's famous colony of endangered African penguins.
Free things to do
Hike up Lion's Head
Tucked between Table Mountain and Signal Hill, there's another of Cape Town's famous natural landmarks: Lion's Head. The hike takes about two hours, but it's very straightforward – you don't need a guide – and it's worth it for the views over the city and the ocean. Get up early to beat the heat, or set off late afternoon to be up their for sunset. Either way, you should pack a picnic so you can have a rewarding bite to eat at the top.
Visit Sea Point Promenade
Sea Point Promenade is a picturesque stretch of coastline extending down from Mouille Point to Bantry Bay. Come here to enjoy the sheer size, smell and expanse of the South Atlantic Ocean. You'll be able to watch ships prepare to enter Cape Town Harbour, and there are lots of delicious food stalls along the promenade.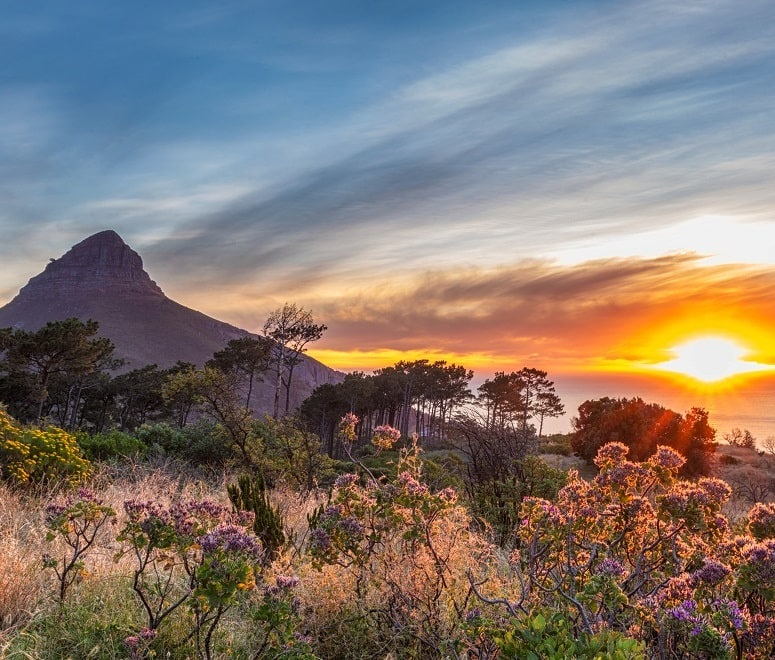 Sample some South African wines
That's right – free wine! On Kloof Street, Wine Concepts offers free wine tastings every day of the week. Pop by for a free tipple between 4pm and 7pm midweek or, at the weekend, visit between noon and 3pm. Happy days.
Explore one of the markets
Cape Town has several fantastic markets. While you might find it hard to resist buying anything, they're worth a visit for a feel of daily life in Cape Town. Neighbourgoods Market is filled with artisan products, handmade crafts and mouth-watering food. There's often a live band playing, and entry is completely free. The market is on every Saturday from 9am until mid-afternoon, so you'll have plenty of time to make –and eat – your way around.
Another favourite is the vibrant Bay Harbour Market, which is sometimes referred to as Hout Bay Market. Open every Friday evening and weekends, this place is packed with arts, crafts, gifts, food, jewellery, clothes and more. But, above all, this busy market has an infectious atmosphere – a must-visit on any trip to Cape Town.