A winter honeymoon is something you want to get just right, and in our previous post about the subject, we discussed some of the best options for those honeymooning during the winter months.
But sometimes we need that extra bit of inspiration before make a decision. So we've found the honeymoon destinations of some of the world's biggest stars, to give you some extra post wedding inspiration.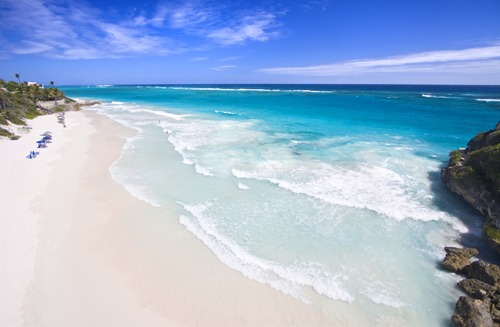 Maldives
A hot favourite of the Hollywood A-List, the Maldives has welcomed many famous newlyweds like Fergie and Josh Duhamel, and former couples; Katie Holmes and Tom Cruise, as well as Russell Brand and Katy Perry. It would seem this is a celebrity destination of choice, and once you've visited, you'll understand the fascination with this utopian getaway.
This idyllic group of islands, covered in soft white sand and surrounded by the turquoise waters of the Indian Ocean, is the ideal place to lounge around and tan whist recharging those batteries.
If this isn't enough relaxation for you, then check out one of the many spas or try some yoga and enjoy the serenity of this paradise even more. After all that relaxing, you can enjoy an underwater adventure by snorkelling or diving, where you could catch the sights of some manta rays and whale sharks.
Hawaii
Although the Aloha state made it onto our list of top winter honeymoon destinations; it would appear to be a celebrity hot spot too. In 2010 Megan Fox and Brian Austin Green, tied the knot and honeymooned at the Four Seasons hotel on Hualalai.
When you look at the palm tree lined beaches, crystal blue waters and experience the happy, smiley atmosphere that resonates throughout, you can understand why the stars chose this location for both their wedding and honeymoon.
With the amazing landscapes working side by side with the scorching heat, this is the perfect place to relax and unwind. But there's also a wide variety of exciting things to do if you prefer a little adventure. You can visit the Volcanoes National Park or take in a hula show or head to the Sealife Park and swim with dolphins. This could be a truly remarkable and unforgettable honeymoon experience.
The Seychelles
Following their wedding in 2011, Prince William and Kate Middleton flew away for a secret and peaceful honeymoon, which was a completely different state of affairs compared to the actual ceremony. If you fancy taking a leaf out of the Royal couple's book then you're in for a relaxing break like you've never experienced before.
As one the world's most picturesque island paradises, a honeymoon in the Seychelles will allow you to relax and unwind on the beautiful stretches of white beaches, and the blue waters of the Indian Ocean. The natural beauty of the lush green hills and mountains combined with the stunning beach surroundings offers you a snapshot of paradise.
Santa Barbara
Instead of sticking to a traditional destination, take a bit of advice from former Disney star Hilary Duff, and get some flights to California and head for Santa Barbara.
With a climate often described as Mediterranean, this beautiful destination lies between the Santa Ynez Mountains and the Pacific Ocean, and has the longest stretch of coastline on America's West Coast. Opening up many opportunities, you can make your honeymoon anything you want as you lounge on the beach, explore the Los Padres National Forest beyond the mountains, or shop until drop within the city, with has been described as a shoppers' paradise.
Barbados
Known for being the home of the chart dominating Rihanna, Barbados has kick started many celebrity marriages as varied as superstars Barbra Streisand and James Brolin, and the golfer Tiger Woods and Elin Nordegren.
With beautiful golden beaches stretching for as far as the eye can see, Barbados is well known for its peaceful and relaxing qualities. Whilst here you can relax in the luxurious hotels or villas (whichever you choose) before lounging on the beach or soaking in the warm clear waters. This truly will be a one of the most relaxing places you've ever visited – perfect for the honeymoon of a lifetime.
You can experience the beautiful Bajan food and party with the locals at one of the many welcoming bars and restaurants. Then head toward the tropical Flower Forest, for a slice of romantic paradise that'll make you feel like you've been transported straight into a film.
Do you fancy a little celebrity style on your honeymoon?