A colourful celebration of love.
Taking place from the 24th-25th June, San Francisco Pride is a celebration of the LGBT community and one of the largest gatherings of its kind in America.
Starting off with humble beginnings back in the 1960s, the March is now participated in by over 200 groups and there are over 30 eclectic concerts and events taking place each year. San Francisco is a city famous for having a thriving LGBT community, with the popular Castro District known to be the world's most prominent gay district.  Similarly, the rainbow coloured flag that has been adopted by LGBT communities all over the world was designed by Gilbert Baker in the 1978 San Francisco Pride. A city at the forefront of acceptance and unity, attending San Francisco Pride is a must-see event that promises fun, spectacle and celebration.
What's happening this year?
2017 marks the 47th San Francisco Pride and, as ever, there are some incredible events to look forward to. From comedy appearances and musical performance to the iconic March that runs west along Market Street, Pride is bursting with events.
Here are a few you can't miss:
This is two days of celebration within the community, providing the chance to engage with each other, bond over uniqueness and individuality, and witness entertainment by inspirational speakers and performers.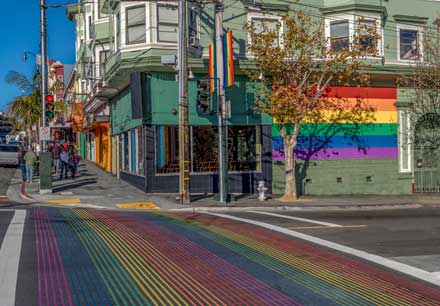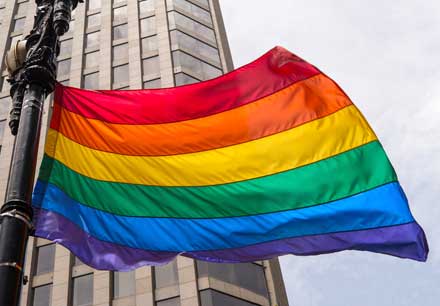 An event that simply can't be missed, the March through San Francisco's streets will kick off at 10.30am and feature over 240 groups. The theme for this year's Pride is "A Celebration of Diversity" so expect some thought-provoking and spectacular collaborations and displays.
This is the Official SF Pride VIP Party which will be held at City Hall. A huge gathering across three rooms, filled with food, drink and plenty of entertainment.