World Cup excitement is reaching a fever pitch (wonder how many people have used that one?) now that kick off is just around the corner. I know, we can't believe it either! And chances are a lot of you lucky ticket holders will be flying into Qatar, this tournament's host country, very soon (after all, we really wouldn't recommend walking.) Some of you might have snatched up a direct flight to the Middle East, but a lot of you will be flying indirect, and that means…layovers!
The Marmite of the aviation world, some people consider layovers the bane of their flying experience, but for others it's a neat little opportunity to get a quick flavour of another country – a mini, mini holiday, if you will – before reaching the destination of their holiday holiday. Love 'em or loathe 'em, sometimes there just ain't no avoiding them.
To get your Qatar World Cup experience off on the right foot, we thought we'd give you a quick rundown of what to expect during your layover to Qatar, whether you're flying from London, Manchester or Edinburgh.
Flying to Qatar from Edinburgh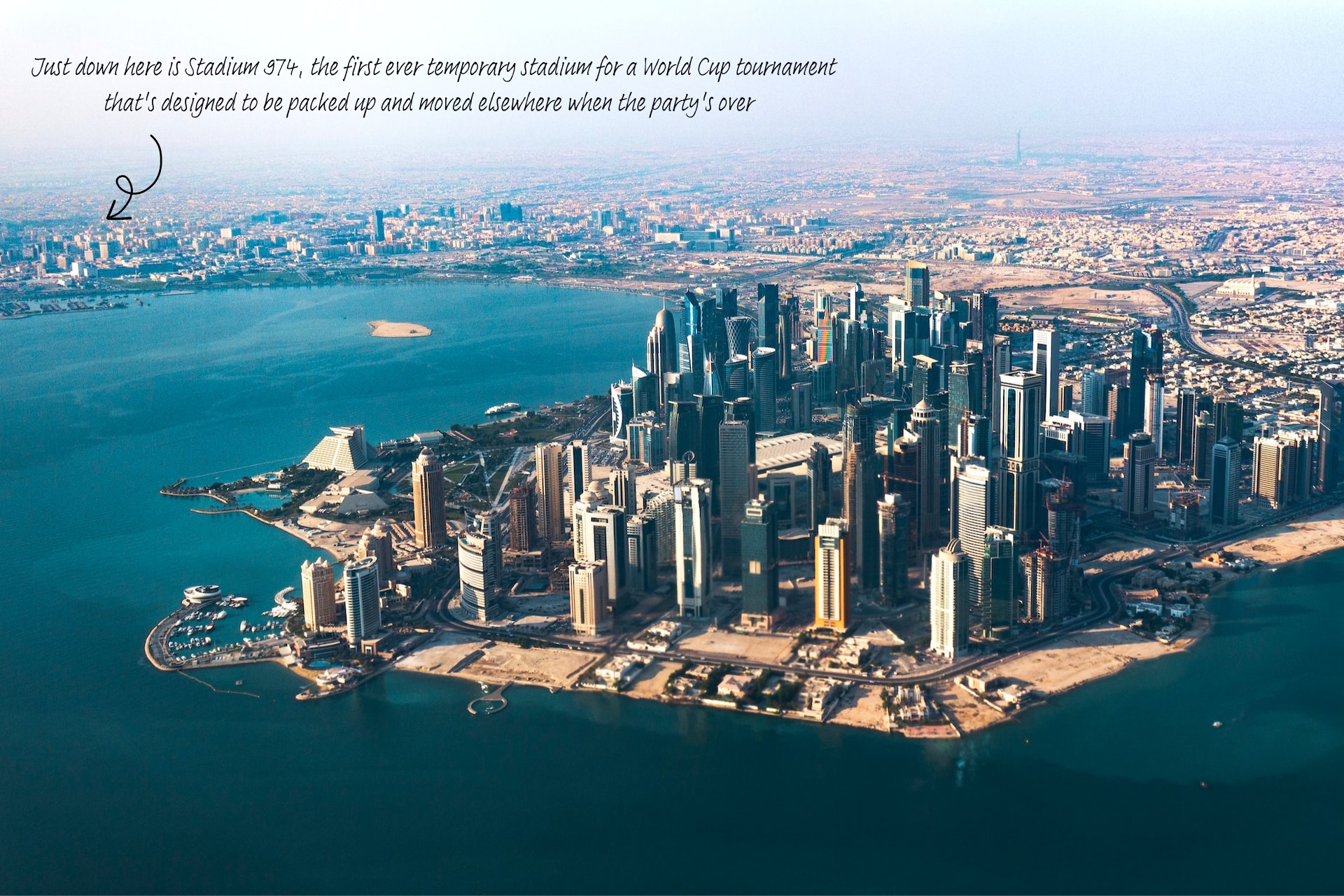 If you're based in the lovely land that is Scotland and don't fancy the long drive to Manchester or London, then you'll most likely be flying out of Edinburgh Airport. Based just outside the city, Edinburgh Airport offers a few links to the Middle East, including all the airways – Turkish, British, and Qatar. Because of how northerly it is, most flights departing from Scotland will have a layover on their way to the Middle East at…London Heathrow.
Okay, so it's not the most exiting of layovers, location wise. But London Heathrow is one of the best equipped airports in the world, so you can at least expect to have a nice time whilst waiting for your connecting flight. Take the eating and drinking options, for example: Terminal 5 has some right good 'uns – the Fortnum and Mason Bar will serve you up a quintessentially English meal (a nice note to say farewell for now on), whilst Gordon Ramsay's Plane Food has the sort of menu that manages to please everyone, great for if you're wrangling children (or very excited adults). Terminal 2, meanwhile, has a Leon – a classic London fast food spot. But if you want something a little different (you're on holiday!), you can try Comptoir Libanais, found in Terminal 4, where it's all about mezze bites, tagines and loads of savoury flatbreads!
If you're already in a shopping mood (according to the TV, it's Christmas already!), you can tick some gift buying tasks off whilst you're waiting to fly onwards to the Middle East. A quick tip first, though: you'll want to head to Terminals 2 and 3 for the really good stuff as they serve most of the international flights. Harrods can be found in Terminals 2, 3, 4 and 5, as can Burberry if you're reaaaaally splashing the cash. There's a Hamleys in 2, 3 and 4 and, because there's now nowhere on the planet that doesn't have one, you'll also find a Harry Potter shop in Terminal 5. Right, we think that's Christmas just about done.
If you've got enough time, ditch your luggage at safe storage location (for a fee), and then catch a ride on the Heathrow Express (or the Tube) into London for a whistle-stop tour of the city. But that seems like a lot of work, so why not head into closer Windsor, the stomping ground of the Royals, or Eton, which whilst giving us Prime Ministers… also gave us Eton Mess. Both are easy to get to via taxi or Uber.
There's a bunch of airport lounges at Heathrow, including for British Airways, Virgin Atlantic, United Airlines and American Airlines, but you can also pay to gain entry to others, like the Aspire Lounge and Plaza Premium Lounge. Just want somewhere to chill and not bothered about the bells and whistles? Head to the Rest and Relaxation room in Terminal 3 – free for all travellers.
Flying to Qatar from Manchester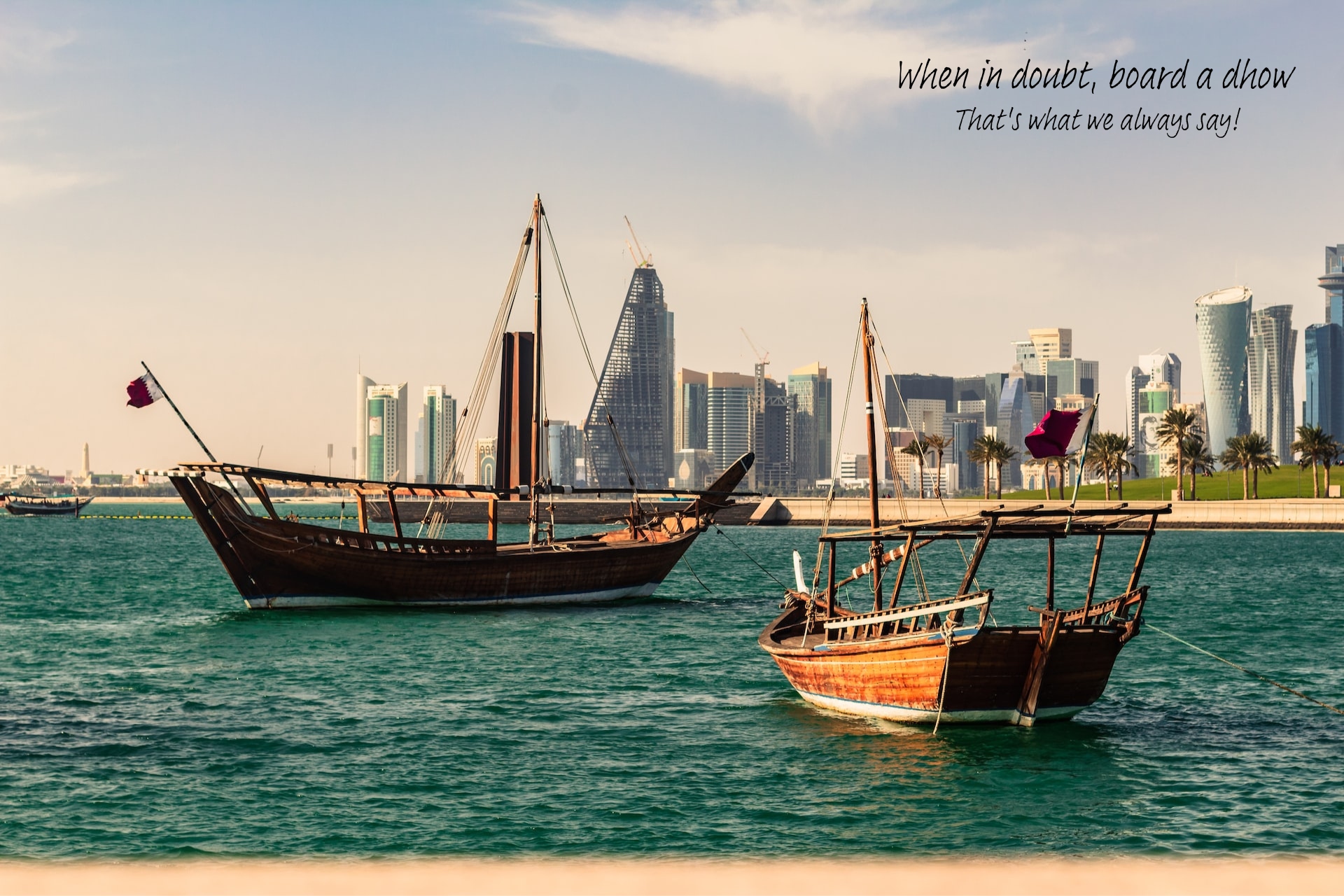 If your starting point is Manchester, then you can zip over to the Middle East direct with British or Qatar Airways, but most flights from here include a layover, most likely at the new Istanbul Airport. We'll give you the bad news first: unless you have a significant amount of time to kill, it's not really realistic to leave the airport and explore – the city centre is at least 1 hour and 30 mins to 2 hours away. But all is not lost! Istanbul Airport is definitely not on the small side so they've managed to cram in a thing or two to keep you occupied while you wait.
There's loads of more local food outlets for you to try a bit of Turkish cuisine, but there's also familiar faces for those picky eaters among you. There's always one. Burger King. Starbucks. Yo! Sushi. All here. But there's also Mvnch, Jackie's, and Brewmark – there's a never a pub too far away, even in Turkey.
The Duty Free here is something special. Not just any old duty free selling cut price perfumes and Tobelerones bigger than a double decker, the duty free at Istanbul Airport is #extraAF.
"A unique shopping experience blended with the selective brands and modern retail concept awaits the passengers of Istanbul Airport. Operating in the retail business for over 30 years, Unfree Duty-Free has a total sales area of 55,000 square meters, including elite boutique shops of 18,000 square meters, classical Duty-Free stores of 34,000 square meters, and a Bazaar area of approximately 3,000 square meters, where local products are offered."
Istanbul Airport website
As you can see, it's less of a shop and more of neighbourhood, specifically designed to give you a taste of Istanbul, right there in the airport. With 9 different areas revolving around different concepts, from Fashion Garden to Family Palace, we reckon you could spend your whole layover lost in here.
If you've only got a few hours you won't have time to make it into the city, unfortunately, but if you do have at least six hours or more and you happened to fly with Turkish Airlines, then you can join a FREE tour of the city that leaves right from the airport itself before bringing you back again! Nice one. Just remember to get that Visa sorted beforehand if you need one, otherwise you won't be able to leave the airport!
If you're stuck at the airport itself, you can still get a bit of culture in ya! Istanbul Airport is actually home to not one but two art galleries! The Ara Güler exhibition features the photographs of Ara Güler, an iconic photographer and journalist in Turkey who was nicknamed 'The Eye of Istanbul'.
Istanbul's CIP Lounge is marketed as a lounge for economy passengers that doesn't skimp out on the nice things. You can find 'Nap Zones' and Resting Areas, showers, charging stations, free high speed Wi-Fi, food from Turkey and beyond, a Gaming Zone and play area, an Entertainment Area, massage therapy… even a Reading Corner!
Flying to Qatar from London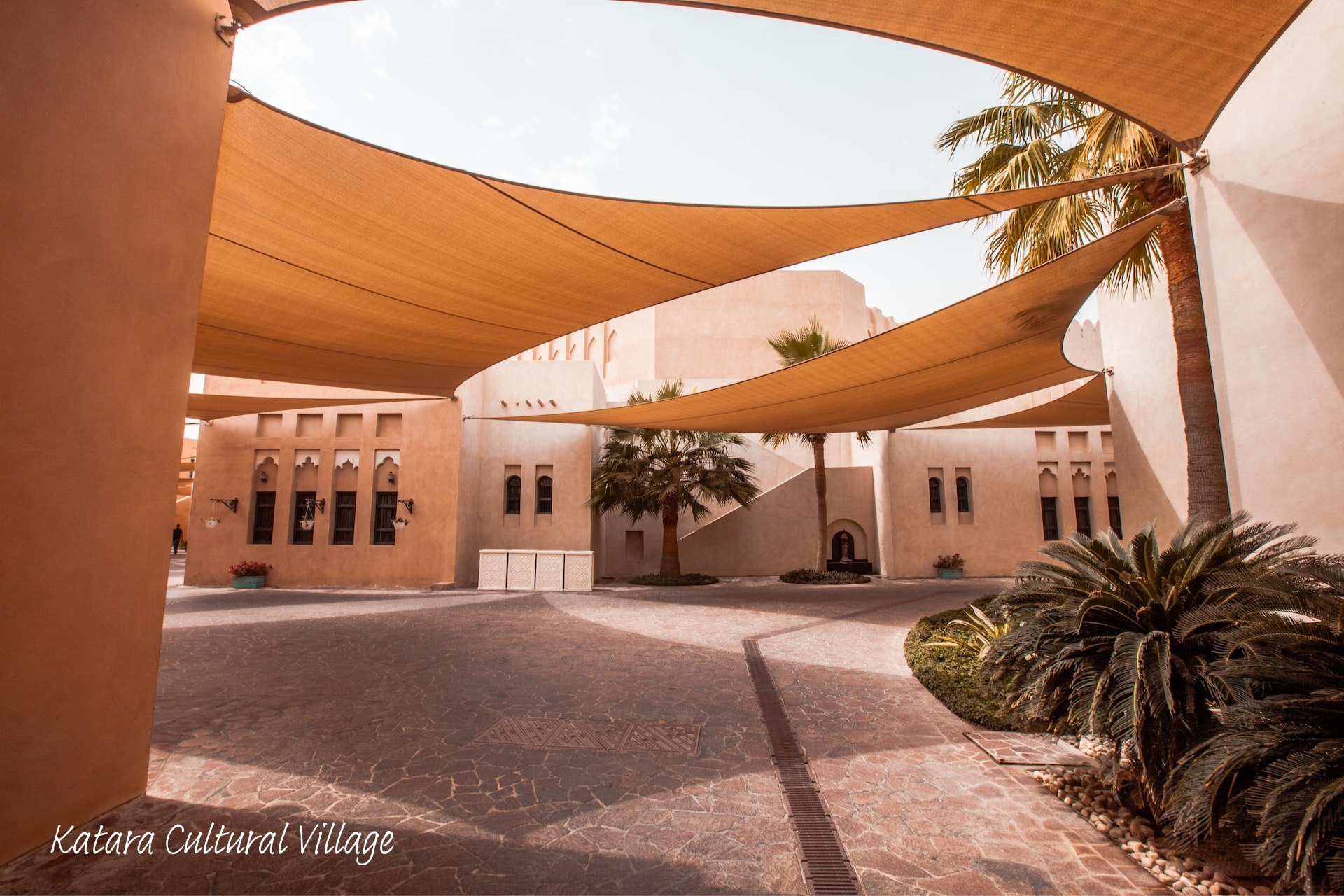 Flying from London means more airlines, and more airlines means more layover possibilities. Depending on who you fly with you could be stopping over in places like Cairo, Barcelona, or Madrid.
If your layover lands you in Cairo International Airport you should be pretty well fed, thanks to this airport being the second busiest in Africa. For a taste of the familiar, you'll find Maccies in Terminal 1, and a Starbucks, Costa Coffee, and Uppercrust in Terminal 2. But there's also quite a few options for those who want try some more local Egyptian fare before carrying onto Doha.
If you land at Barcelona Airport instead, you'll also find a load of simple food options like Maccies, Burger King, Starbucks, and Lavazza. But there's also some more Mediterranean fare – there's ALAS by Hermanos Torres, and Empanadas Malvón, to name just a couple. Anyone for tapas?
Fly into Madrid-Barajas and again, you'll find all the usual suspects. You've got your Maccies, your Burger Kings, your Lavazzas. But there's also 100 Montaditos – who'll serve you up some tapas and pinxos – and Santa Gloria,  where you can get some artisanal breads and traditional cakes.
Cairo Airport will give you the basics as well as a couple extras – think ATMs, phone shops, pharmacies and, of course, Duty Free. But there's also a BOSS store and a Paul&Shark, if that's what you happen to be into. Barcelona, on the other hand, is really well stocked with places to do a bit of cheeky shopping at while you wait. Terminal 1 will give you – deep breath – Burberry, Carolina Herrera, Levi's, Ray-Ban, Sunglass Hut (defo might want to pop in there, seeing as your headed to Qatar!), Swarovski, and Ted Baker. Terminal 1 is also home to 2 Duty Free stores.
Madrid-Barajas, on the the other hand, has some useful electronics shops, and might have even more designers than Barcelona! We're talking Boss, Burberry, Carolina Herrera, Massimo Dutti, MaxMara, Superdry, Zara, and Victoria's Secret – that's not even all of them!
Cairo Airport, admittedly, doesn't have a huge amount of things to do to while away the time that isn't eating or drinking, but it does have a Business Centre if you need to wrap up a couple of work emails before you're officially Out of Office. Oh, and it has a Children's Play Area to tire out the little 'uns before they have to sit down and strap in for the next flight.
Thanks to its location, Barcelona El Prat Airport is a great launching point for a quick spin round Barcelona city centre, just 14km away – around a 30 minute taxi ride. Take in some Gaudi greats, say a quick hello to La Sagrada Familia, the famous work-in-progress, or stroll along La Rambla – the prettiest of pretty streets, full of quaint squares, shops and bars. If you've got six hours or more here, you definitely 100% absolutely need to pop into the city!
It's a similar story if your layover is at Madrid-Barajas, with the city centre around 30 mins away by taxi or public transport. You've got world-class museums like the Prado and the Reina Sofia museum, or you could take a rowboat around Retiro Park. Get a hearty dose of Art Deco architecture during a stroll along Gran Via, or – considering you lot are footy fans – why not squeeze in a tour of Stadio Santiago Bernabeu, home to none other than Real Madrid FC? Er, that's not a question, it's a no brainer!
Madrid-Barajas has Air Rooms in Terminal 4 with a shower-only package – this'll give you 30 mins access to their facilities and the lounge from around $45! There's also a bunch of lounges, accessible by all fliers – not just the high fliers! Just a pay one time entry fee and you're in. Expect food, drinks, Wi-Fi, TV, and – most importantly, comfortable seats!
Barcelona El Prat has four lounges to choose from, all available to travellers at a reduced price, no matter who you fly with. Expect all of them to have food, drinks, and Wi-Fi, whilst some have showers, business facilities, day beds, and even a gym.
Cairo Airport also has 4 lounges to choose from, but you're a little more restricted as to which ones you can access. The First Class Lounge, which has a traditional meets modern vibe and partially overlooks the hustle and bustle of the airport below, is only available to departing T1 flights only. The First Class Lounge in T2 has VIP private rooms to rent, showers, spa facilities, even a designated cigar area – if that's what you're into.
Right, that's you set then! All that's left is to sit back, relax, and wait for football to (finally) come home…
But if you haven't nabbed your flights to Qatar yet, don't worry because we'll get you there!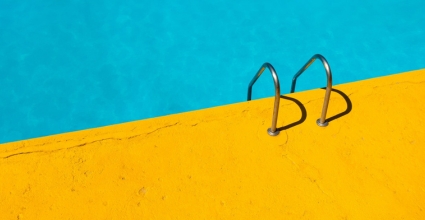 It's almost summer, folks! So we thought we'd do the hard work for you and scour the internet for the…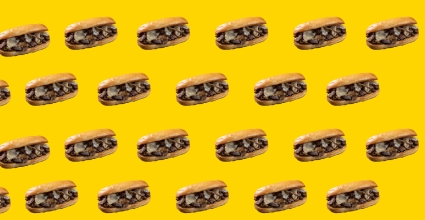 We love a British butty as much as the next person, but here's a look at some sandwiches from around…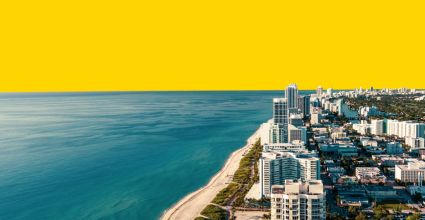 We're Brits, so we like to talk about the weather. A LOT. We especially like to talk about the weather…