If you don't want to feel old, stop reading now. Iconic sitcom Friends is about to turn 25 years old, having aired for the first time on 22nd September 1994. That's right – it's been a quarter of a century since Rachel, Monica, Phoebe, Joey, Chandler and Ross came on to our screens. We followed their highs and lows over a whopping 236 episodes. And, at the heart of all those scenes in coffeehouse Central Perk was, of course, the orange sofa.
To celebrate the Friends anniversary, Warner Bros. have created 30 replicas of the famous orange sofa and will be placing them all over the world. For the next couple of months, the sofas will be making appearances in New York, London, Dubai and beyond. Want to get comfy, have a muffin, and discuss whether or not Ross and Rachel were actually on a break? Here's all you need to know.
Where to find the Friends sofa
New York
The sofa will be at the Empire State Building on 21st and 22nd September, and will also be making an appearance at the Tribeca Tevelvision Festival. Book your last-minute flights to New York to join in the fun.
The Grand Canyon
Who wouldn't want to sit on the orange sofa and admire that view? Plus, you could head to nearby Sin City and relive The One in Vegas (parts one and two, obviously). Find cheap flights to Las Vegas.
Los Angeles
The orange sofa will enjoy a week-long stint at US Bank Tower, starting on 16th September. So, if you've always wanted to go to LA, now's your chance.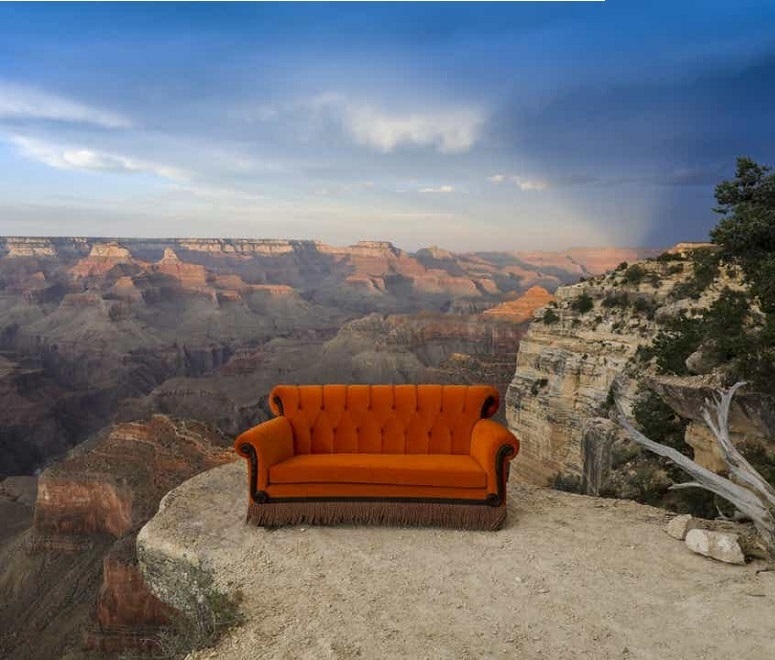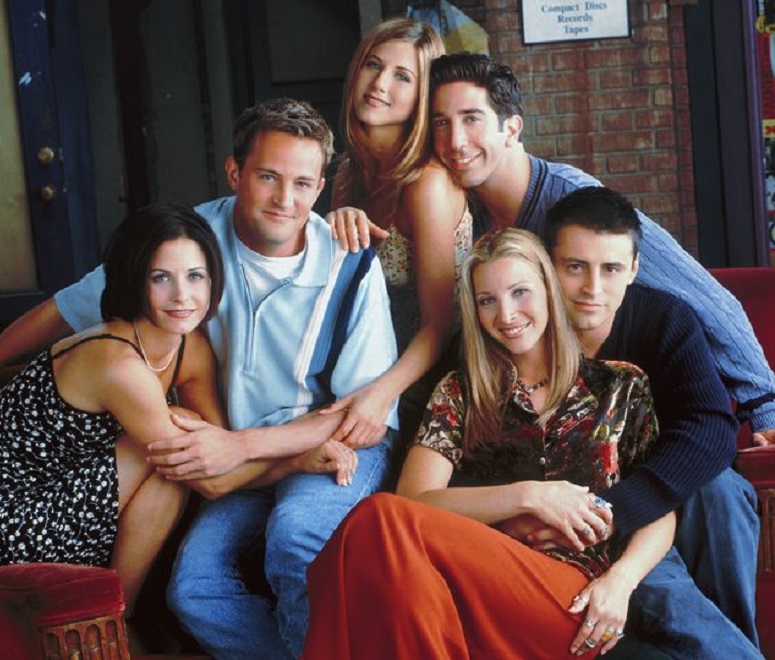 Dallas
Fancy a last-minute trip to Texas? The Friends sofa will be at Reunion Tower in Dallas from 16th September until the end of the month.
Toronto
If you're heading to Toronto International Film Festival this year, you're in luck – the sofa will be there for the duration of the festival, until 16th September. Check out our cheap flights to Toronto.
Dubai
If you've already been to the Empire State Building, why not see the orange sofa at the world's tallest building instead? Compare our Dubai deals and pack your bags for the Burj Khalifa.
Madrid
Madrid has won the jackpot. The Spanish city will have one of the orange sofas for two whole months. It'll be at the Royal Palace from 1st October until 30th November – so you've got plenty of time to book your flights to Madrid.
Rome
Considering an impromptu trip to Rome? For two days only, you can see the Friends sofa in Italy's capital – it's by the Triton Fountain on 21st and 22nd September.
The UK
If you'd prefer to stay at home, don't worry. The sofa will be making appearances in London at Tower Bridge, Abbey Road and the London Eye between 20st and 22nd September. It's going on a little tour of the UK, and will also be visiting Stonehenge, Cardiff Castle and Ross Fountain in Edinburgh. Keep your eyes peeled…