Many and varied, New York museums are among the very best in the world. Whether you're a fan of Classical sculpture or you're more of a Post-impressionism enthusiast, the city's museums are reason enough to book a flight to New York.
With so many options to choose from, though, it can be a little overwhelming trying to decide where to go. That's why we've rounded up our top six favourites. You could probably spend a full day exploring just one – but, if you're planning to tick off multiple New York museums during a trip to the Big Apple, it might be worth investing in a New York City Pass.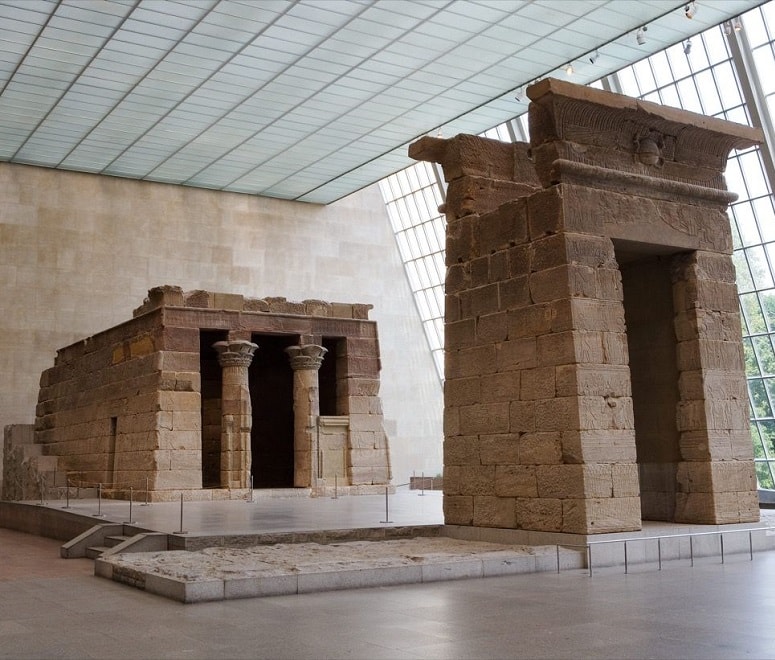 The Metropolitan Museum of Art
If you visit just one of the scores of New York museums, make it The Metropolitan Museum of Art – colloquially known as The Met. Founded in 1870, this New York institution sits on the edge of Central Park and houses more than 5,000 years of art from across the globe. Highlights from its vast collection include Old Master paintings, Greek and Roman sculptures, and the Ancient Egyptian Temple of Dendur.
MoMA
Almost as famous as The Met, MoMa – aka The Museum of Modern Art – has one of the world's most comprehensive collections of modern and contemporary art. Included in its almost 200,000-piece collection are masterpieces in Post-impressionism, Cubism, Surrealism and Pop Art. Unfortunately, if you want to catch a glimpse of paintings such as Van Gogh's Starry Night, Picasso's Les Demoiselles d'Avignon and Dali's The Persistance of Memory, you're going to have to wait until 21st October. MoMA is currently in the process of expanding its galleries and spaces for live performance, making art, and conversation. But, while the main Midtown Manhattan museum is closed, you can always visit its Queens outpost – MoMA PS1.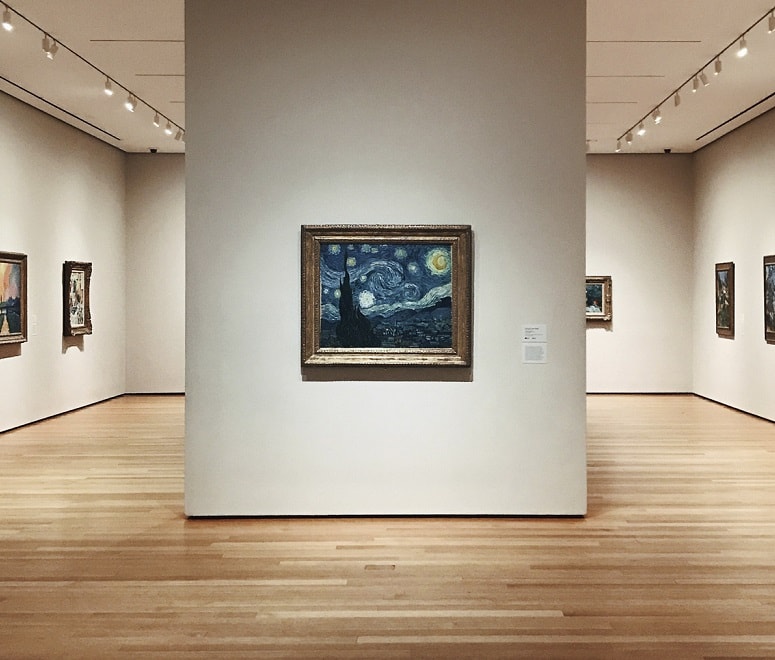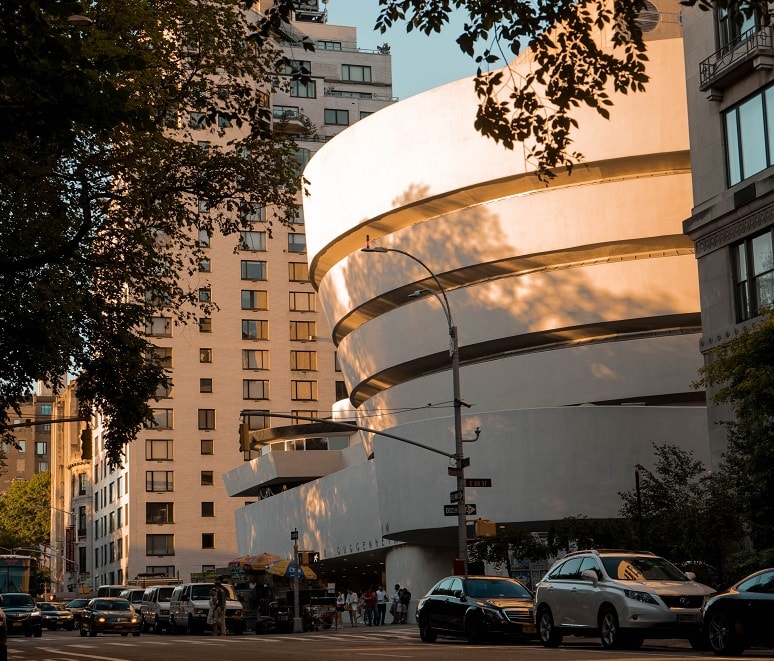 Guggenheim Museum
The Guggenheim sits on the corner of Fifth Avenue and East 89th Street, just a short walk from The Met. A rarity among New York museums, the building itself is perhaps more famous than the artworks it contains. A white, concrete, spiral structure, it was designed by architect Frank Lloyd Wright in 1959. Inside, beneath an impressive skylight, you'll find works by Picasso, Klee, Miró, Manet, and Chagall – as well as the largest collection of Kandinskys anywhere in the United States.
American Museum of Natural History
Spanning four city blocks on the Upper West Side, the American Museum of Natural History is one of the largest and most renowned of all New York museums. Through a mind-boggling collection of 30 million artefacts, it represents all aspects of the natural world and tells the story of creation, from the Big Bang to the present day. The Fossil Halls contain nearly 600 specimens, the Milstein Hall of Ocean Life features a life-size replica of a gigantic blue whale, and the Rose Center for Earth & Space includes a cutting-edge planetarium – the director of which is famed astrophysicist Neil deGrasse Tyson.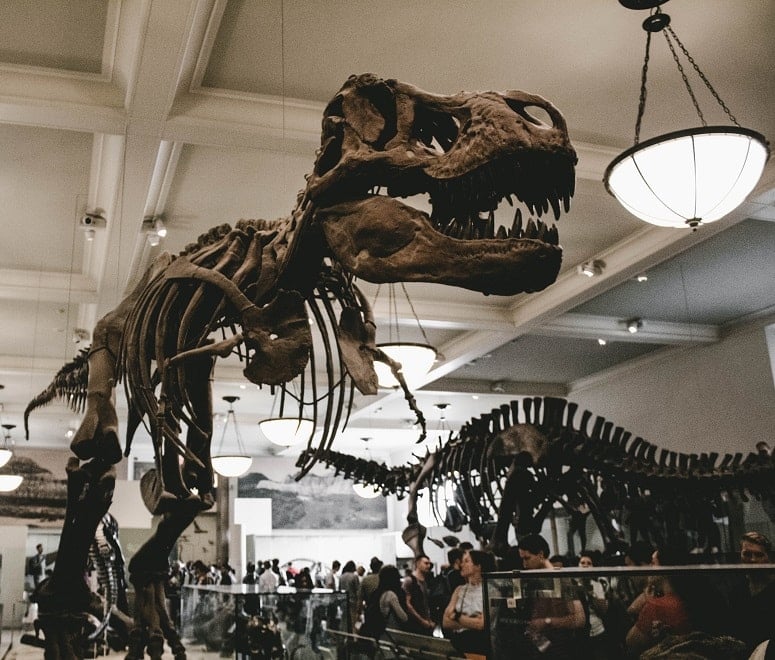 Whitney Museum
Originally located on the Upper East Side, The Whitney Museum of American Art moved downtown in 2015. It now stands at the foot of the High Line, in the Meatpacking District. The Renzo Piano-designed building is worth a visit for the views alone. From the top-floor bar, or outdoor sculpture areas, you can enjoy sweeping vistas across the Hudson River. Inside the museum, the focus is very much on home-grown talent – and, unlike many museums, there's a special emphasis placed on living artists. You'll find works here by great American artists such as Edward Hopper, Alexander Calder, Jasper Johns, Georgia O'Keeffe and Mark Rothko.
Brooklyn Museum
At 560,000 square feet, Brooklyn Museum is the third largest of all New York museums. Housed in a five-storey Beaux-Arts building on the edge of Prospect Park, it has a collection that exceeds 1.5 million objects. Wander round this cultural gem and you'll find works by impressionist masters alongside prime examples of Early American Art. The African and Oceanic collections rival those of The Met, while its holding of Egyptian art is one of the best in the world. The museum's Sackler Center for Feminist Art permanently showcases Judy Chicago's famous feminist masterpiece The Dinner Party. This epic installation artwork, dating from 1970, honours 39 historical and mythical women, with elaborate place settings arranged along a triangular table. Despite its scale, Brooklyn Museum tends to be a calmer alternative to many of Manhattan's more manic institutions.