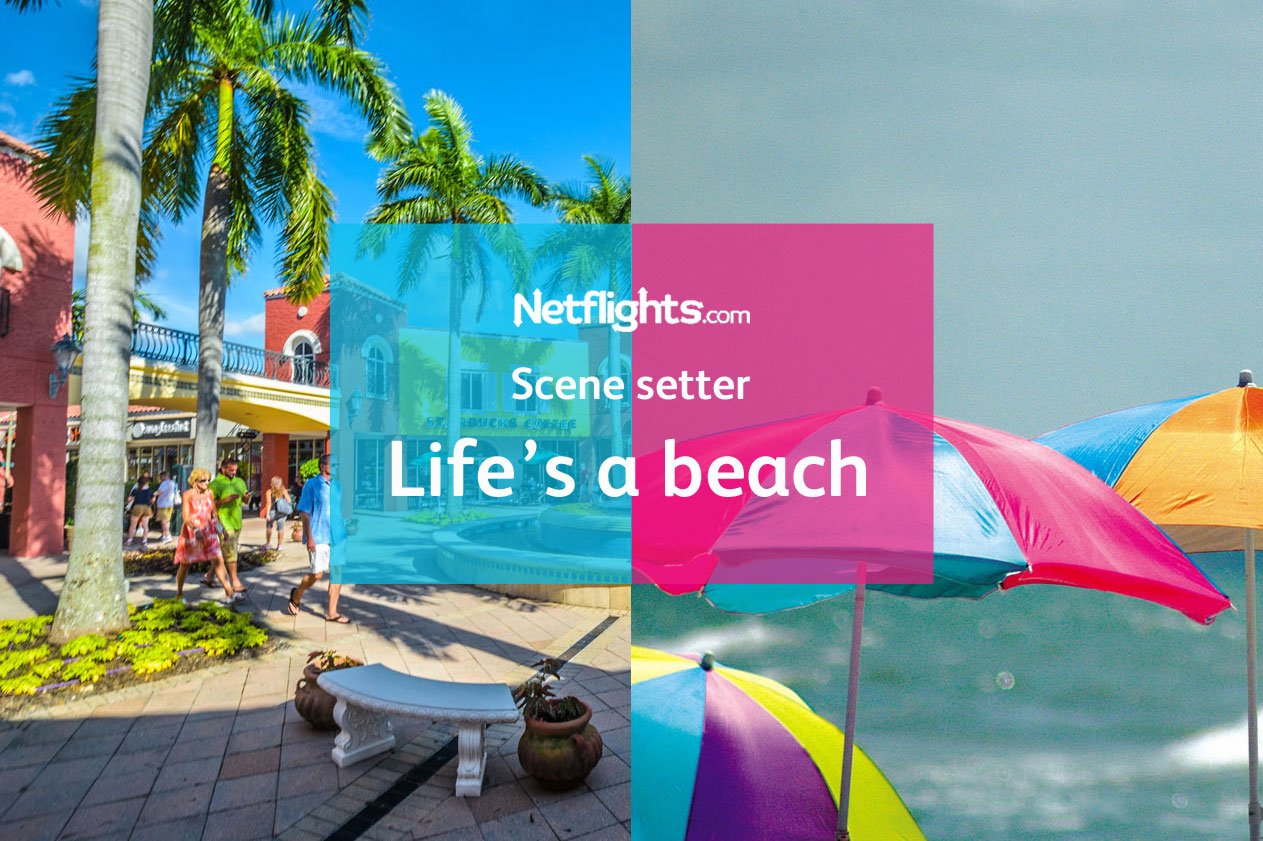 Fort Myers Beach, Sanibel & Captiva Islands
Picture one hundred islands scattered across the warm, tranquil waters of the Gulf of Mexico, Florida – welcome to the Beaches of Fort Myers & Sanibel. Feel yourself instantly relax as you step barefoot onto these laid-back holiday islands. Spend your sunshine filled days by the turquoise waters, wander deserted beaches, build a sandcastle with the kids or go island hopping and discover one of the most pristine wildlife environments in the whole of Florida. Your time together is precious, spend it with your loved ones on The Beaches of Fort Myers & Sanibel.

Good to know
Getting there: Fly to Southwest International Airport via all major US gateways or drive from Miami/Tampa in 2.5 hours or Fort Lauderdale in 2 hours
Climate: Warm and tropical year-round, temperatures range from lows of 20°C in winter to highs of 35°C in the summer
Local currency: US Dollar ($)
GMT: -5 hours
Don't miss!
➳
• Sunrise or Sunset – a picture postcard
• Island hopping, Florida Style
• J.N. 'Ding' Darling National Wildlife Refuge
• Edison & Ford Winter Estates
Fort Myers Beach
Situated at the northern tip of Estero close to the island of Sanibel. Fort Myers Beach has a totally relaxing atmosphere, with powder-soft, white sandy beaches, gentle lapping shores and amazing seafood. In fact, you'd be surprised that you weren't in the Caribbean, but you'll soon see why it's a place that people flock back to year after year.
Lining the wide sandy beach are 7 miles of hotels, restaurants and bars – you'll be spoilt for choice for places to go. An ideal spot for watersports enthusiasts, try your hand at the many activities including a sailing school – treat the family to a relaxed boat trip bobbing along the gentle waves or hit the Gulf for an altogether more exhilarating experience.
With such close connections to the sea, head to the seafood market for delicious local shrimp and the freshest crab. For nature lovers, the Matanzas Pass Preserve is well worth a visit. This small nature reserve is right by the beach, surrounded by mangroves and has truly spectacular scenery. By night, wander over to Times Square and Old San Carlos Boulevard, filled with beach stores, restaurants, bars and cafes, it's a great place to unwind and watch the world go by.
Sanibel Island
Offering some the best beaches in the USA, Sanibel is a real get away from it all holiday destination. Home to the largest Mangrove ecosystem in the USA with an abundance of wildlife and natural wonders, including Florida's state bird the Roseate Spoon Bill, manatees, dolphins, alligators, sea otters, pelicans and bobcats, to name just a few.
The best way to see Sanibel is by bike. Hit the road and leisurely take in the views from the 25 miles of cycle paths. A must is to stop off and do the 'Sanibel Stoop' – a local term for collecting the hundreds of ornate shells that wash up every day along the coastline.
A must is to get out on the water. Most hotels include kayak hire in their resort fees, try paddling through the mangroves or take a boat trip to Pine Island Sound with its crystal clear waters. Don't forget your camera as you're sure to see manatees and dolphins, secluded beaches, private islands, lighthouses and spectacular waterfront homes.
Captiva Island
It is easy to see why artists are drawn to the island with its immense beauty and easy going nature. Famed for its remarkable sunsets, Captiva is the sister island to Sanibel and is sure to make you smile. With a slow pace of life, it's the ideal spot for truly unwinding. See the cactus and bougainvillea dotted across the island, sit under a palm tree and devour a book, stroll along the 5 miles of immaculate beaches, dip your toes into the sparkling seas, then drop by the beachside Mucky Duck Pub to finish off the day as you toast the spectacular sunset with a cocktail or two. However you spend your day, Captiva is sure to capture your heart.
Life's a beach on The Beaches of Fort Myers & Sanibel…. to dip your toes in, click on the button below.
Book now