Travelling the world is just like going on an extensive vacation right? Wrong. Travelling and holidaying are two completely different sets of experiences. With a holiday it's 10 to 14 days away from the hum drum 9 to 5, with the odd day trip thrown in. Travelling on the other hand is a way of broadening the mind, experiencing other cultures and seeing the whole world first hand.
Travelling requires a little more of a strategy when it comes to packing. You could be away for anything from 3 to 6, even 12 months across a number of continents let alone different countries. Knowing how much and what to pack can be a logistical nightmare. Here are a few expert tips that have stood us in good stead on previous trips.
The backpack
The first and most important part of backpacking is getting the backpack right. You don't want to buy something that doesn't fit everything in, nor do you want to buy one that you can happily fill to your heart's content. You're going to be spending a lot of time walking from place to place. An oversized bag is going to make this very difficult. You want to look forward to exploring the next place and not worry about how far you have to walk. Also in many destinations you'll be jumping on the back of a motorbike or chucking your bag on the side of a boat. Small and as waterproof as possible is always a good benchmark.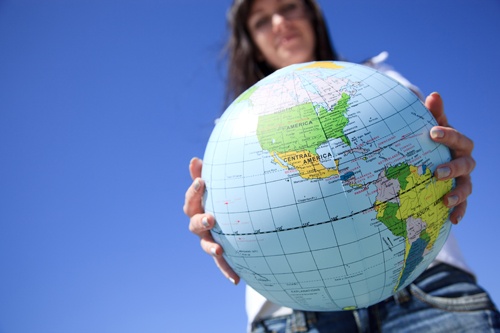 Clothing
If you don't think you'll need it, don't pack it, otherwise you'll end up with an endless pile of clothes just taking up space. Remember the bit about looking forward to being on the move?
You only need a few pairs of clothes to get you through, because when it comes to t-shirts, underwear and shorts, you'll usually be wearing one thing, washing another and drying a third. You can spot the experienced and inexperienced backpackers from a mile away – those with the big bags and broken backs are a dead giveaway. As with anything when you're travelling, what you need is destination specific. A few t-shirts, shorts, flip-flops might suffice in Asia, but if you're heading to the likes of Australia and New Zealand you'll need something a bit more robust. This can make planning difficult, but always stick to the notion of less is more. You can always pick up a new hoodie on your travels for those cold New Zealand nights.
Toiletries
Just pack some small travel toiletries like toothpaste, shampoo, conditioner and body wash. You only have to take one of each to begin with, remember you can buy stuff like this on your travels if you run out, so you don't need 12 months' worth. It's also worth noting that you can often get shampoo, conditioner and body wash as a 3 in one product, which would save on space.
Gadgets
If you have a small laptop – great, but you don't want to be carrying anything bulky which could get damaged. Obviously you'll be taking a camera to capture those amazing moments, but remember to take some extra memory cards, they don't take up much space and you'll need them.
Opting for an ebook reader is ideal for the experienced traveller. You can store hundreds of books, charge it in any hostels you stay in and it'll keep you entertained on those long trips. It's also ideal if you're heading to a number of different countries. Guide books for each of your destinations can quickly take up valuable room in your backpack. Storing these on one device is therefore ideal.
Extras
Finally there are a few extra little bits you should ensure you take with you. Firstly if you intend on sleeping during any of your train or plane journeys, then investing in a small blow up travel pillow and ear plugs is a definite must. These are only small and can slot into the smallest space in your bag.
A sleeping bag is another essential that could be required at any time. Luckily this doesn't have to go into your backpack as you can tie it the bag itself. Just ensure its lightweight, but warm – there could be a few different temperatures on your travels!
Things you don't need to pack
Just as there are essential items to take with you, there are non-essential items that many tend to stuff into their backpack only to regret it 6 weeks down the line.
Beauty products are definitely not needed as they can take up quite a lot of space. You'll realise once you're travelling you won't exactly look your best, but neither will any of the other travellers, so let go and embrace the lack of beauty products. Falling into the traveller ways, you'll quickly realise you never needed these in the first place.
Do you really need a towel? Not only will it take up a lot of space, but once you've used it you'll just be stuffing it back in your backpack, wet, heavy and smelly. This will make you bag heavier, which you don't need, and besides many hostels and places you stay will have towels available for a small price. If you're worried about what to lie on during those hours sunning yourself on the beach, a cheap cotton pashmina or scarf picked up from the market would suffice.
So there you have it, a few tips of what and what not pack, to ensure you don't break your back half way across the world.
What are your travelling tips?