Get the insider info on one of Bangkok's most exciting tourist spots…
Guest posting – This guest posting is from Lisa, a Netflights' customer who has just returned from a 6 month backpacking trip around South East Asia.
Don't miss!
Khao San's unique culinary fare
Trying your hand at bartering on the street stalls
The breath-taking temples
A relaxing Thai massage
The most popular destination in Bangkok for the backpacking community is the famous Khao San Road. Getting there is easy. After arriving into Suvarnabhumi Airport, take the sky train – Cityline to Phaya Thai (45 baht – 30 minutes), followed by Tuk Tuk (80 baht – 30 minutes) or alternatively take a taxi straight to Khao San (550 baht – 1 hour).
You will love Khao San Road for…
There's something for everyone on Khao San, with fantastic options for some authentic Thai dining as well as a wide range of international restaurants. For the budget traveller, there are many street stalls serving light bites and meals from as little as 30 baht.
Most of these stalls provide tables and chairs so you can watch the world go by whist tucking in to your cheap eats washed down with a Chang (Thai beer).
Don't miss the street stall selling crispy fried insects – not for the faint hearted!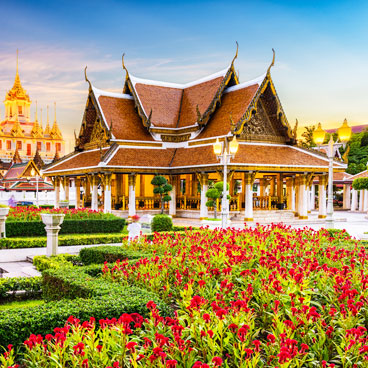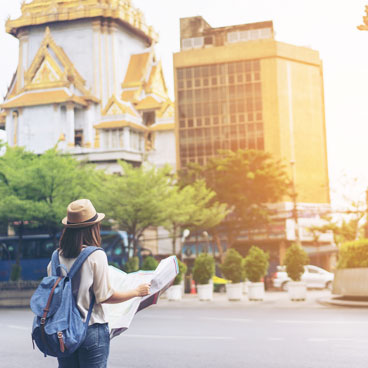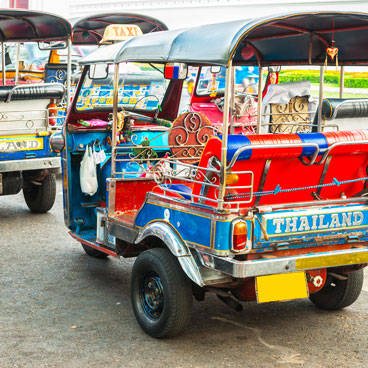 This road never goes to sleep. Bars and clubs are open all night long and you will regularly spot fellow travellers heading home just as others are heading out for breakfast. If you've never tried a 'bucket', here's your chance. Experience Samsong (Thai rum) and red bull served in big buckets with randomly hanging straws (advertised by bars as "strong, cheap booze").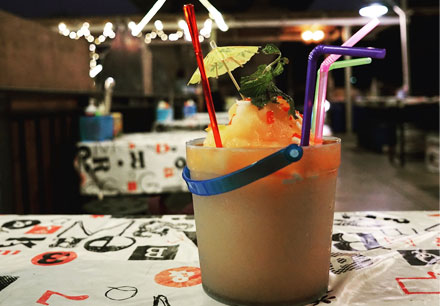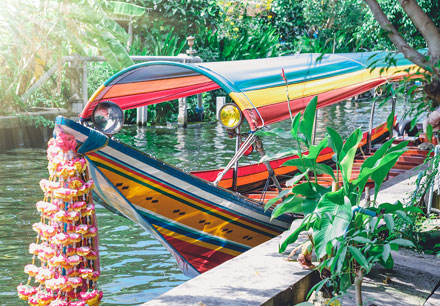 Bangkok is the main entry point to Thailand and onward travel is made easy by the many travel agents offering flights, bus, train and boat travel to everywhere in South East Asia. Do some research though, and ask fellow travellers who've just returned about their recommendations so you can try to avoid travel scams and rip offs.
There are a few temples within walking distance of Khao San, including Wat Phra Kaew or the Temple of the Emerald. This is regarded as the most important Buddhist temple in Thailand, located within the grounds of the Grand Palace. Also within 10 minutes walk is Wat Saket – Golden Mount. This 80-meter tall artificial hill, has an impressive golden chedi at its summit. It's 318 steps to the top, but once there, you'll get a fantastic panoramic view of Bangkok city.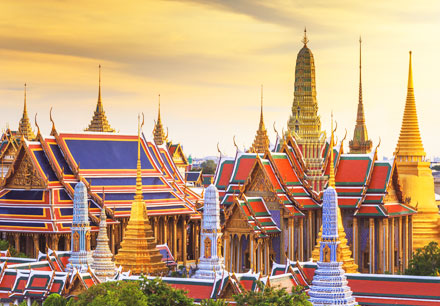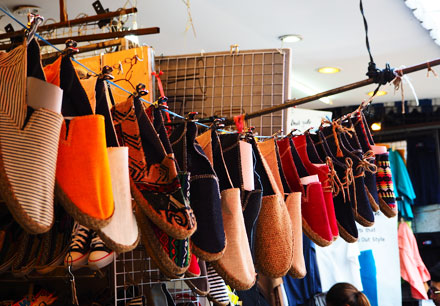 You will find some of your best shopping bargains on Khao San Road. The street is lined with stalls selling all your travel must haves. Make sure you never pay the first price quoted…bartering is definitely part of the fun of shopping on Khao San.
Don't leave Bangkok without having a Thai massage. They will stretch your body into positions you never thought possible leaving you feeling surprisingly relaxed and much more flexible!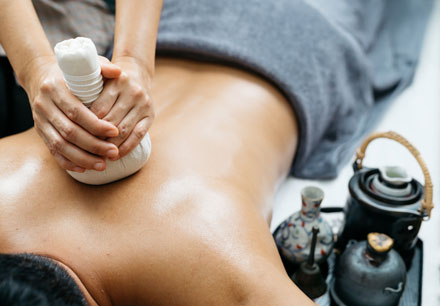 Book your dream holiday to Thailand with Netflights.com and follow in the footsteps of Lisa's South East Asia backpacking trip.