Bringing the whole gang to New York? Here's our guide to New York for Families, with a bunch of fun things to do that'll keep them entertained and – most importantly – you sane.
From outdoor adventures to mega cultural experiences (just because you're on your jollies, doesn't mean you can't learn something new!), New York pretty much has something for everyone.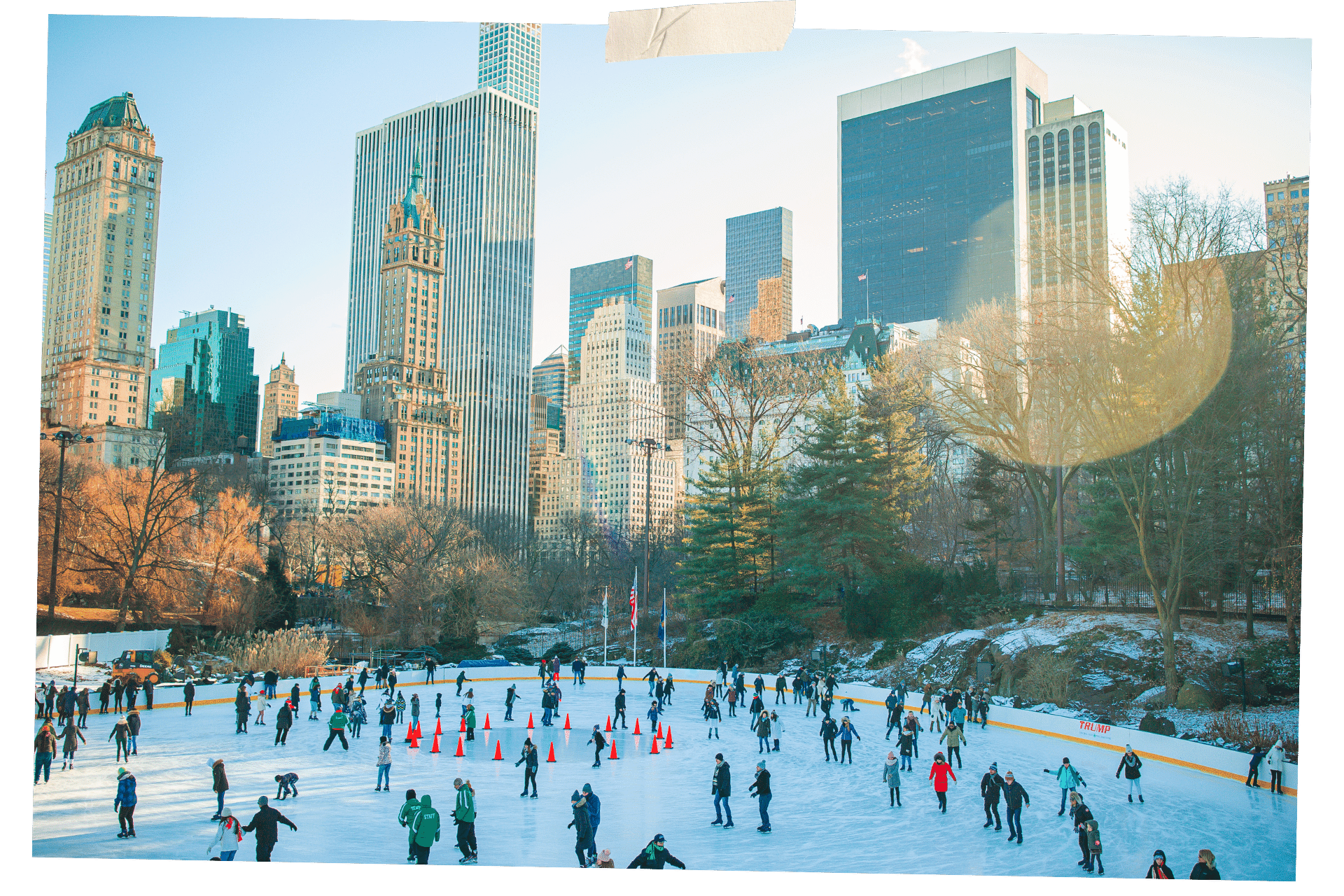 We're kicking off with a classic, and there ain't anything more classic than a jaunt to Central Park – an absolute must-visit for families. Been dodging crowds for hours? Done 56 headcounts? Need to just chill out and escape that hustle and bustle? Central Park's ya gal. You can get lost in over 800 acres of greenery with a leisurely stroll, rent a bike (or level up with a horse-drawn carriage), and just sprawl on the grass.
With several playgrounds for the little uns, a zoo, and the famous Central Park Conservatory Garden, it's a great place to relaaaaaax – right in the very centre of the city.
Next up when it comes to New York for families is another classic – good ol' Lady Lib! Take a ferry to Liberty Island and explore the famous statue. Climb to the top (they call it the crown, for obvious reasons) for mega views of the city – it's $24.30 for adults, and $12.30 for those 5-12. Note that kids under 4 aren't allowed up to the crown.
Then hop on another ferry to Ellis Island next door for its museum – it'll take you on a tour of the country's immigration history from the 1500s to today – a great learning moment for your kids. Plus, if you check out the American Family Immigration History Center on the first floor, you might just find your own connections to the island…
8. The American Museum of Natural History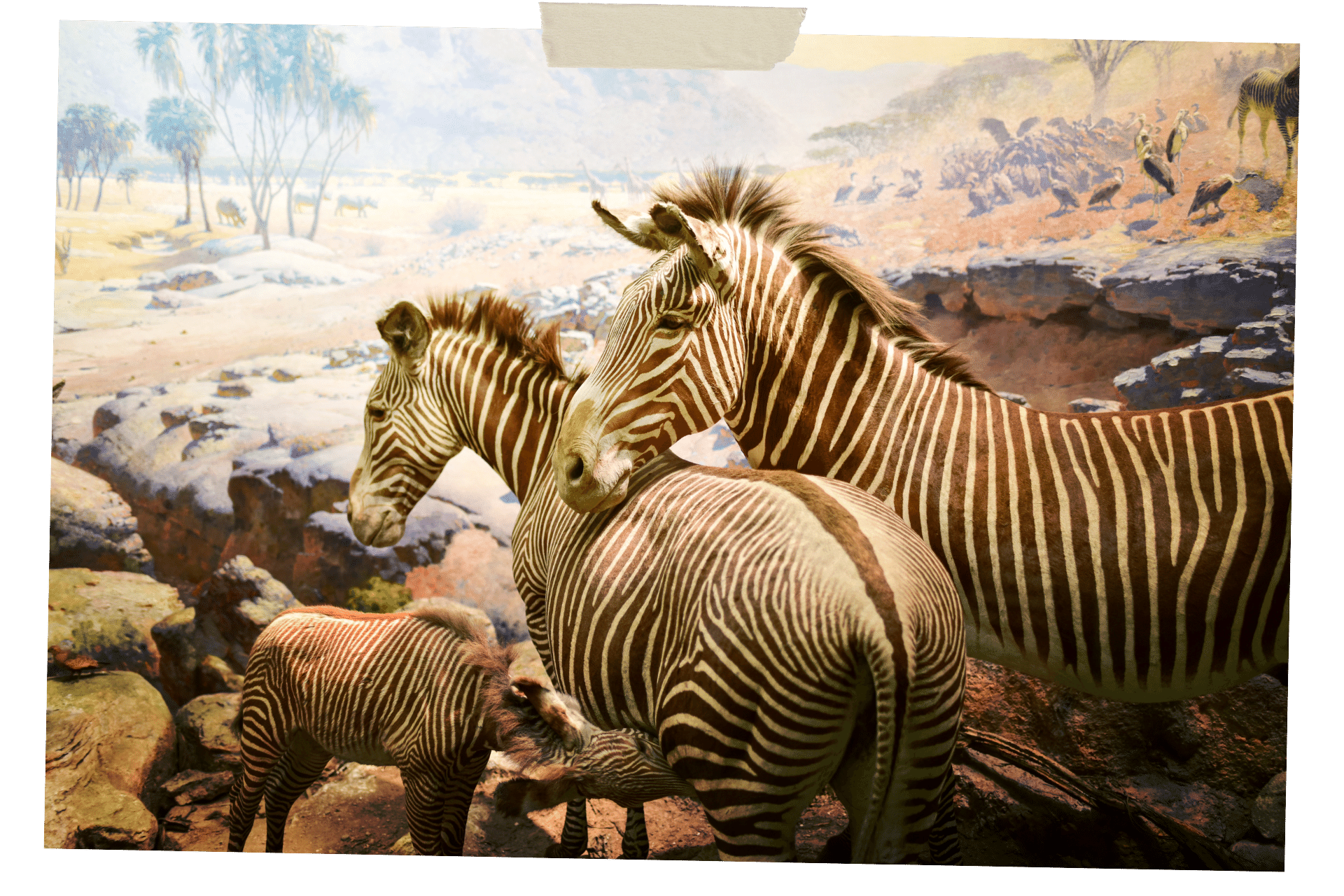 For the culture-vultures amongst you, the American Museum of Natural History is defo one for the list. Known for its world-renowned collection of fossils, artefacts, and specimens, you don't have to worry because the exhibits are specially designed to educate and entertain both children and adults alike. It's easy to clock-up hours here exploring the various halls – from the brand-spanking-new Gilders Hall to the Insectarium and right onto the famous Blue Whale – while learning about the wonders of the natural world.
And whilst you're there, you may as well check out the temporary exhibitions Invisible Worlds, an immersive experience that shows how all life on earth is connected, and The Secret World of Elephants, where you can get up-close and personal with a life-size model of a whopping woolly mammoth.
General admission is $28 for adults, and $16 for those aged 3-12. Some exhibitions are included in the entry ticket, but for others you may have to pay extra.
7. Yankee Stadium and Citi Field
Sporting mad? We've thought of you too! Take in a game at Yankee Stadium or Citi Field. Yankee Stadium is home-sweet-home to the 27-time World Champions, and a 25-minute subway ride from Midtown Manhattan. You can get the educational bit in at the New York Yankees Museum and Monument Park, and then make 40,000 new mates whilst watching the Bronx Bombers in action. Check out the dining guide and you can dig into delish dishes from sushi to hot dogs whilst they're at it. Talk about Go, team!
Head to Citi Field instead if you're Mets fans, and get yourselves on a Non-Game Day Public Tour – you'll nab an insider's look at the ballpark, as well as access to some super secret restricted spots, oo-er. 60 minutes long, prices are $20 for adults, and $15 for those 4-12. Under 3s go free.
6. The Children's Museum of Manhattan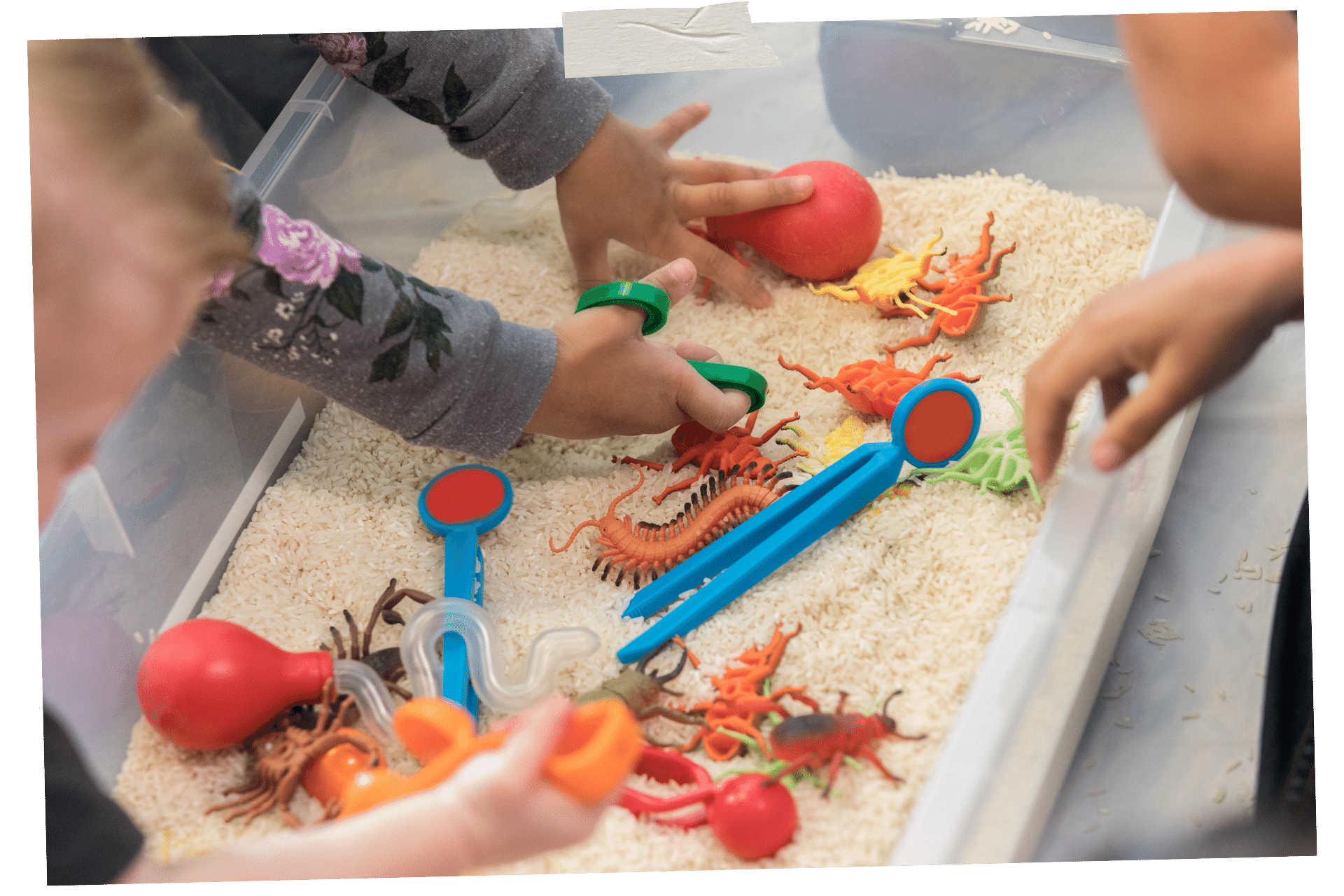 If museums are your thing, you could also check out the Children's Museum of Manhattan too. It's got interactive exhibits, workshops, and classes that are designed for kids of all ages. There's Adventures with Dora and Diego, Inside Art: Create, Climb, Collaborate, and Superpowered Metropolis: Early Learning City™.
A great way to keep the kids entertained while learning something new yourself. An easy win-win, in our books. Tickets for both adults and kids are $16.75.
A former abandoned military base in the heart of New York Harbor and just minutes from lower Manhattan and Brooklyn by ferry, Governors Island's got an award-winning park, dozens of historical buildings, and an arts and culture programme – even a 22-acre National Monument! The Hills is a collection of four different hills and is described as New York's "newest landmark", with rolling landscapes, grassy overlooks, and mega views. One of them even has slides, so we know which way we're going. 
You'll have to catch a ferry to reach Governors Island, and if you catch a service at the weekend before 11.30am, it's free. At other times it's $2 for a round trip for adult, and kids under 12 go free.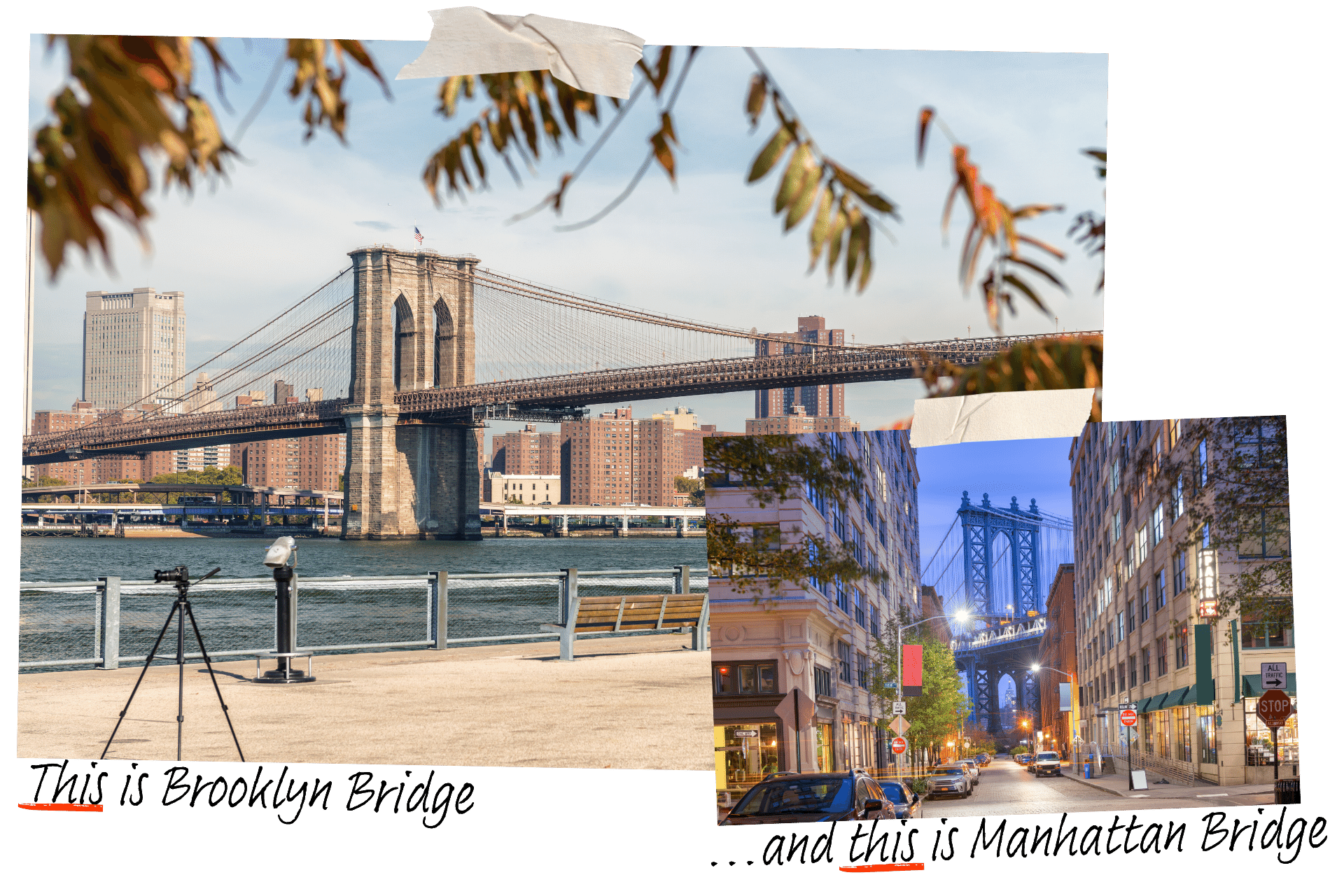 We've popped the Brooklyn Bridge in our list of fun things to do with kids, but really it's a no brainer when it comes to New York for families. It's another one of the city's icons (it does have a few), and another must-do. Connecting Lower Manhattan and Brooklyn Heights and known for those famous stone arches ("Welcome to New York, it's been waiting for you…"), it's not all about cars here.  With a shared pedestrian and bike path, why not consider taking a walk across? The bridge offers stunning views of the city skyline and it's a great way to work off some of that New York street food while also experiencing one of the city's most iconic landmarks.
Oh, and just letting you know: if you want that classic New York shot of the bridge between the buildings, then you'll need to head to the Manhattan Bridge instead, over in Dumbo. Specifically, you'll want the intersection of Washington St and Water St. Visitors often mix the two up!
If you've got a brigade of burgeoning bookworms coming along with you to New York, then get them to the Strand Bookstore, STAT! Famous for its 18 miles of books (18 miles!), this bookstore was originally situated on Fourth Avenue, known as 'Book Row', which at one point had 48 bookstores on it (ahhh, the good ol' days).
Today it's at 828 Broadway, and has more than 2.5 million used, new and rare books. Sit back and let the kids roam the shelves to their heart's content. Easy. But if they come back with a stack of books taller than themselves, we absolve ourselves of all responsibility…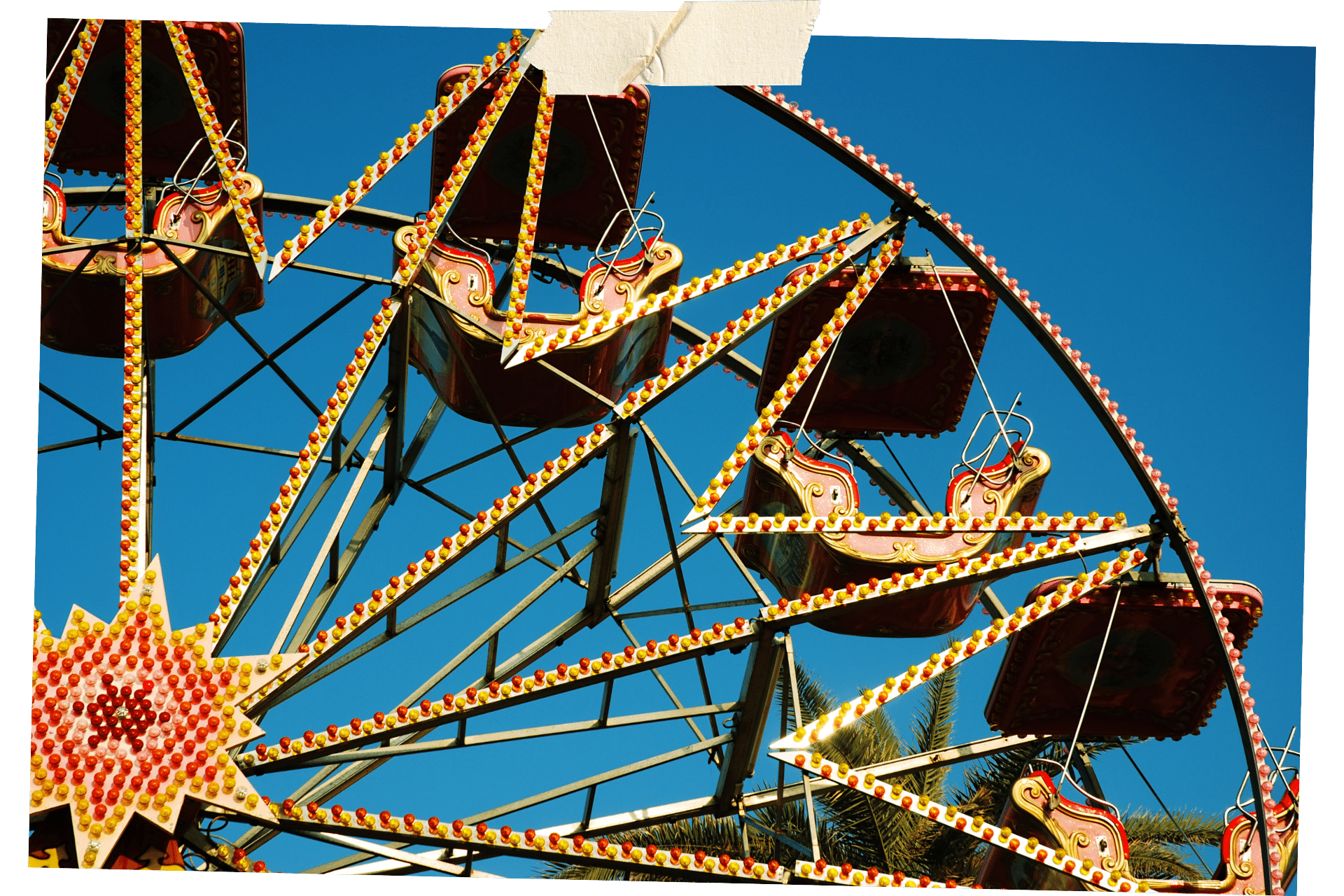 Take the D, F, N or Q train (or the ferry!) out to Coney Island for Luna Park, the themepark that's been operating here since 1908, has become a part of the New York furniture, and is a staple when it comes to New York for families – especially New Yorker families! Full of old-school charm, there's a load of family-friendly attractions, entertainment, shopping and dining options to explore along this famous boardwalk, from the iconic Cyclone rollercoaster to more recent additions. Expect classics like pirate ships, carousels, Ferris wheels, and more. Oh, and don't forget to try a hot dog from Nathan's Famous – it's said that what makes them famous is a secret blend of spices handed down from Nathan's wife's grandmother…
Most people still can't believe this one's free. It's a mega way to take in the city, with some of the best views that money doesn't need to buy, and it's also a handy way to take in the Statue of Liberty without dropping a dime! If you've got wee ones who don't fancy climbing up to the statue's crown, then save yourself the ticket fee and just hop on this ferry instead. It runs a 5.2 mile route through New York Harbor between Manhattan and Staten Island, and is perfect when it comes to New York for families, and especially for a bunch of New York newbies!
Catch it from the St. George Ferry Terminal on Staten Island or from the Whitehall Ferry Terminal if you're in Manhattan. Try and avoid rush hour, though.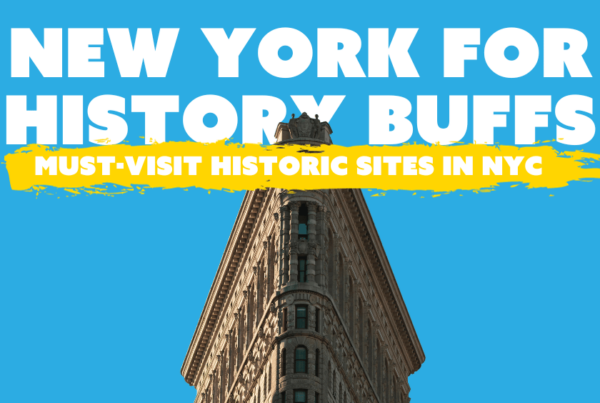 New York might have a lot of shiny new things, but it's also got a whole load of history behind…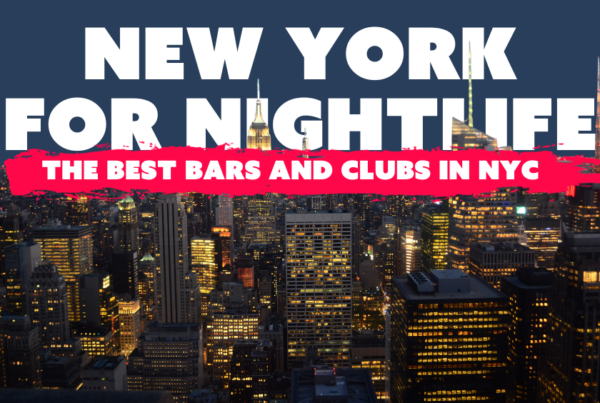 It's literally the city that never sleeps, so if anywhere is gonna have some decent nightlife, it's New York. Grab…
New York is well known for its daze-inducing department stores and big brand names, so we reckon there ain't anywhere…