Get those taste buds ready because we're taking you on a whistle-stop tour of New York for foodies – we're talking all the iconic dishes and all the iconic places that you've gotta tick off (there's always more room in your stomach!) if you're a New York foodie first-timer!
In your best New Yorker drawl: is the Pope Catholic?! With five boroughs to play with, and each one with its own microcosm of a dining scene, New York is so good for foodies it's actually a little bit daunting. From curb-side food carts to seriously fancy-pants dining, you can stick to the affordable grub or have a blow out – and what makes New York extra special is that there's always a top-notch option at each price point.
If you've got a bunch of fussy eaters in your tribe, then New York's ya gal – it has a dish for every diner.
Okay, so what food is NYC known for?
Pizza slices. Pastrami sandwiches. Soup dumplings. Bagels with lox and cheese. New York cheesecake. Jerk chicken. Cheeseburgers. Pretzels. Clam chowder. Pierogi. Frankly, in this big, fat metropolitan melting pot, it's easier to say what isn't a classic New York dish.
Neapolitan-immigrant bakers brought the pizza, Jewish immigrants from Europe brought the bagels, German immigrant Arnold Reuben (yep, the one the sandwich is named after) swore he created the first cheesecake in 1929, and Peng Chang-kuei brought crispy General Tso's Chicken from Taiwan in the 70s. Are you catching our drift, yet? New York City is crazy for world cuisines!
We'd be here all day if we were to go through all of 'em, so here's a few of the absolute non-negotiables when it comes to New York for foodies:
Pizza – it's a slice of NYC life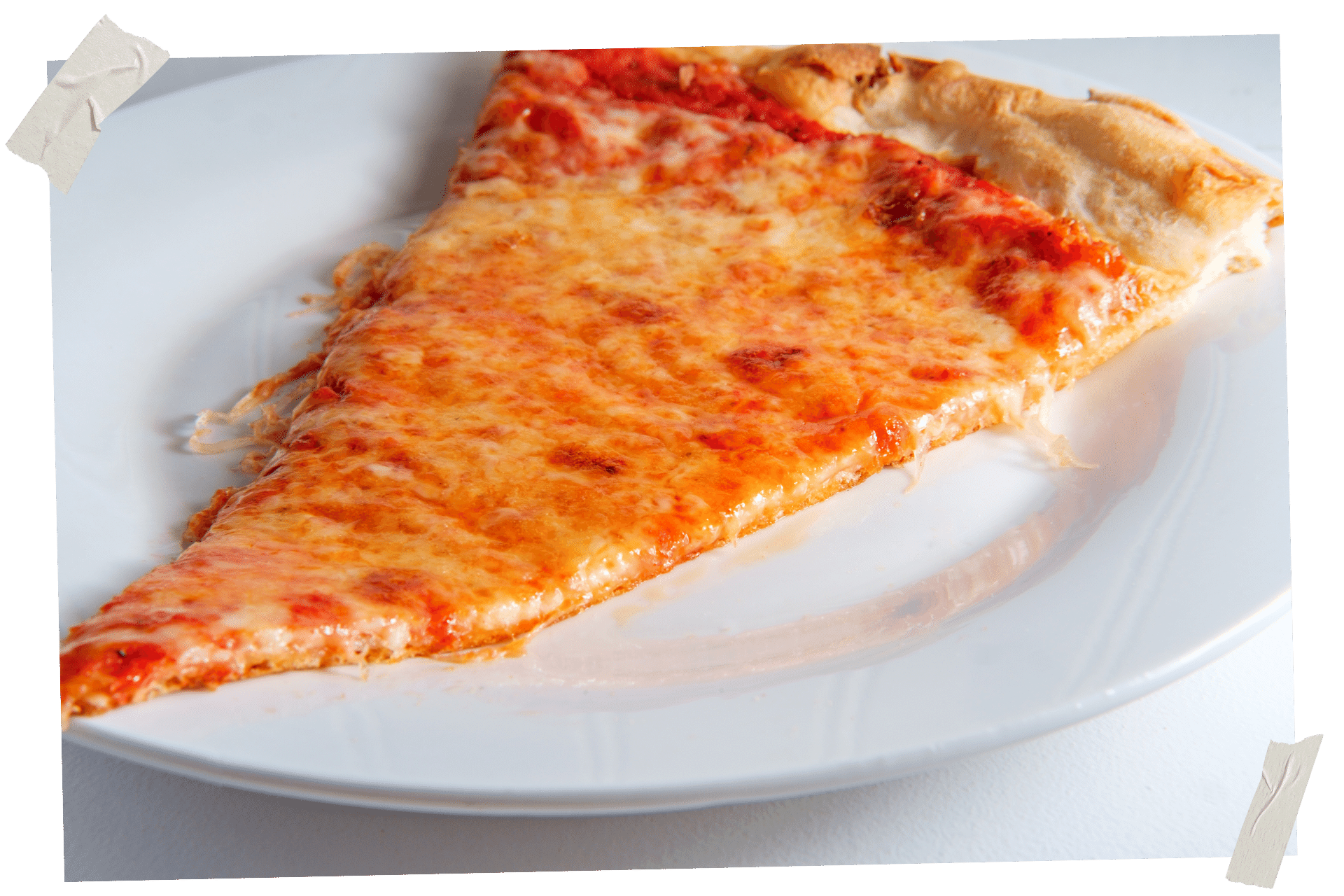 First stop: pizza! Obvs. No trip to the Big Apple is complete without sinking your teeth into one of these heavenly slices. We won't try and tell you which one is the best, as any New Yorker knows that's an intensely personal choice, but here's some sure-fire options to get you started:
Grab a slice of pie at Joe's Pizza and marvel at their perfect blend of crispy crust and gooey cheese – we never through we'd say it, but broccoli on a pizza is an absolute game changer. You've gotta try it! NY Pizza Suprema has been around since before Madison Square Garden, and has been in the same Italian family for over 45 years. Come here for the classic, cheese-only New York slice. 
Head to Ops in Bushwick if you fancy your slice with a good wine, or if you wanna try something a little different, Cuts & Slices has got a load of limited-edition varieties, and the oxtail options are said to keep lines right out the door.
Nothing beats a burger and shake
Next up is the good ol' burger and shake combo. As American as they come. If you've got carnivorous cravings, New York's the cure. Head to Shake Shack for their famous ShackBurger, or try Black Tap Craft Burgers & Beer (we really recommend this one) for the wildest, over-the-top milkshakes that'll make your Insta followers drool – there's the Cotton Candy one, a Brooklyn Blackout one, and the Peanut Brittle Cracker Jack Shake. See the proof over on Instagram!
The cream cheese to your bagel
Forget that bag of bagels from the supermarket – you've gotta hop on a flight to New York for the proper stuff. Part of the city's morning ritual, the classic bagel combo is cream cheese and lox – lox is a fillet of brined salmon, and can be smoked.
Ess-a-bagel is the standard, go-to choice. It's been a Manhattan staple since the 70s, and all five boroughs have big love for this family-owned business. As for bagels, they've got plain ones, pumpernickel ones, cinnamon ones, sesame ones, everything ones… If you've been sauntering through the city all night exploring and your stomach's started screaming, head to Bagel Oasis – it's open 24 hours a day, 7 days a week! Try their egg-onion, everything and blueberry bagels.
We couldn't talk about New York for foodies without mentioning this one. The ultimate walking around food, you'll spot many a New Yorker with a hot dog in hand. You can stay steadfast to that classic New York image and grab one from under a red and yellow umbrella, or you can head indoors to places like no-frills Katz Delicatessen on the Lower East Side, where their all-beef frankfurter is sprinkled with salt, garlic and paprika and served with some mustard and kraut for a bit of a kick, or Nathan's Famous over in Brooklyn at Coney Island. This dog is as classic as they come, and Nathan's is widely considered the OG hot dog dispensary – established way back in 1916, it's still doing a roaring trade in cheap and cheerful frankfurter fabulousness.
The best bars in New York for first timers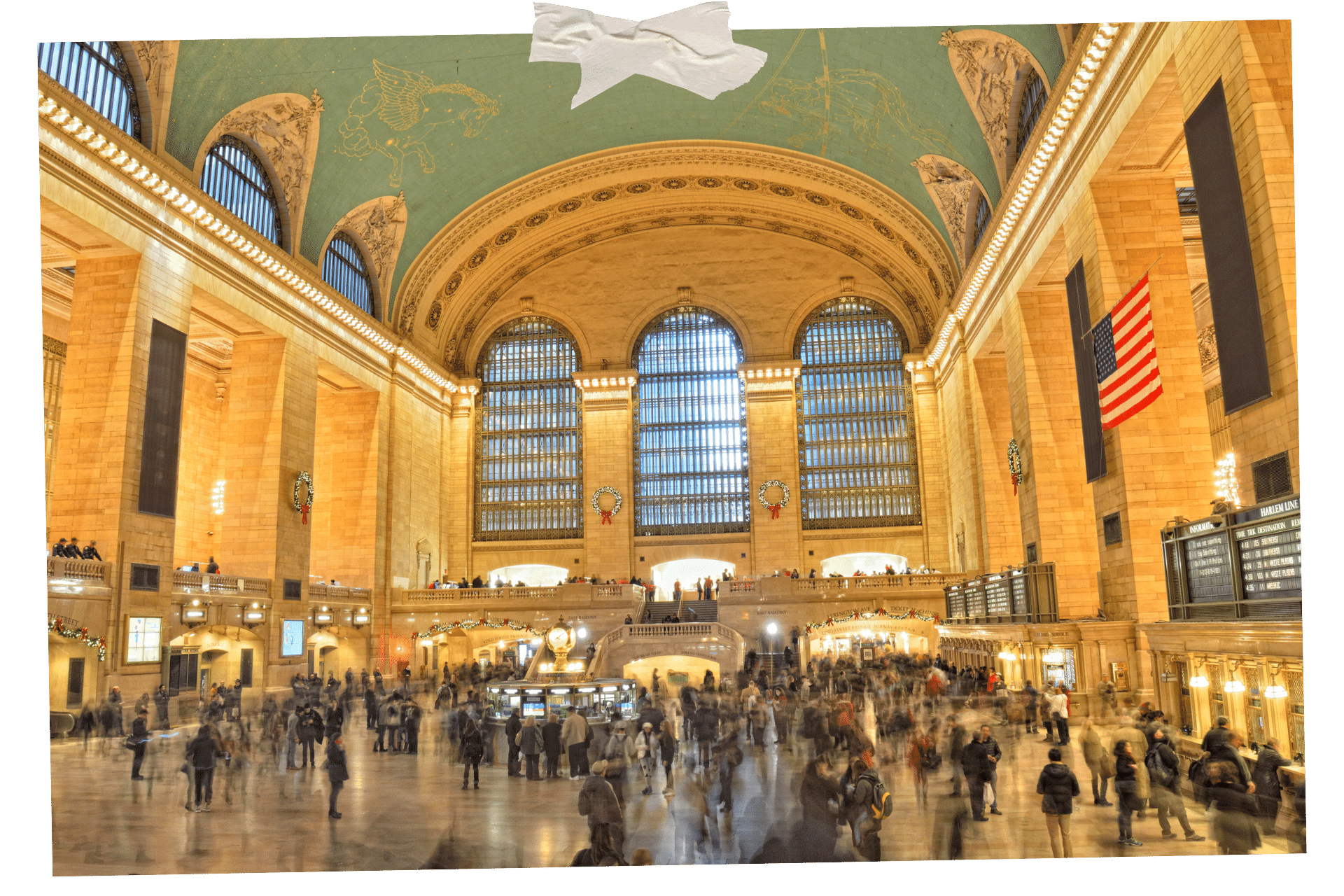 Now, this foodie adventure ain't all about food; it's about bottoms up too!  Manhattans. Cosmos. The Penicillin. New York Sours. Appletinis. The Staten Island Ferry too, if you're short on ingredients (yep, just coconut rum and pineapple juice!) New York is a cocktail lover's crush.
You can unleash your inner mixologist at Please Don't Tell, a speakeasy hidden behind a phone booth in Manhattan's East Village. Just a heads up: try the Nordic Root, featuring beet juice and champagne vinegar. Seriously! The Grand Central Oyster Bar is another must-do, who've been serving shucked oysters for over 100 years. It's not all about the seafood, though. It's got a good wine list, but their Martinis and Dark n' Stormys are what really draw the crowds. Don't miss The Campbell Bar upstairs either, a 1920s financier's office turned fancy cocktail lounge. 
If you're bringing someone you wanna impress, take 'em to The Bar at Baccarat – as well as fancy surroundings and top-notch service, it's said the key to the belting drinks are the homegrown ingredients. Just bear in mind that the opulence does not come cheap… Rolling it right back, though, our next suggestion is another icon – McSorley's Old Ale House. Mega historic, this old-charmer has welcomed Abe Lincoln, JFK, John Lennon and even Houdini (look for his handcuffs on the bar rail) through its doors. If you like to keep things nice and simple, this is your place. There's two options on the menu here: light ale and dark ale.
But if you're going to New York then you need to do at least one rooftop bar. One for the gram has to be 230 Fifth – a really cool spot, it boasts epic views of the Empire State building. Others include Refinery Rooftop, Spyglass at the Archer Hotel (a warmer option in winter), The Skylark and The Cantor Roof Garden Bar at The Met.
The best food markets in New York for first timers
For those who like to graze their way around a city, food markets are a must when it comes to New York for foodies.
Smorgasburg is a foodie's playground, offering up a mouth-watering array of street food, artisanal bites, and everything in between. One of the most popular food markets in New York, meanwhile, is Chelsea Market. This indoor market is home to over 35 vendors selling everything from fresh produce and seafood to prepared foods and artisanal goods. It's a great place to find unique and delicious items, such as lobster rolls from Luke's Lobster, fresh mozzarella from Di Palo's Fine Foods, and fancy-pants chocs from Jacques Torres Chocolate. 
Another golden oldie is Essex Street Market and the Market Line, now in a new (and bigger) spot across the road. Stay upstairs for classic diner fare, as well as Scandinavian, Japanese and award-winning Indian nosh, and or go below for the Market Line, where you'll find an outpost of Veselka, famous for their pierogi.
If you like your food markets with a view, then try the Time Out Market, with its postcard Brooklyn Bridge spot. It's got three full bars and 21 food spots – try the ice cream at Sugar Hill creamery.
The best deserts in New York for first timers
We're wrapping this guide up with something sweet to finish, and when it comes to New York and the sugary stuff, we're talking cronuts, banana pudding and – obvs – New York cheesecake!
For that banana pudding, you've gotta go to Magnolia Bakery, and when it comes to cronuts, you can't go wrong with Dominique Ansel's Bakery in SoHo – they literally invented the thing. You could go all over the five boroughs for a decent slice of cheesecake, but we especially recommend Sarge's Delicatessen & Diner for a real classic cake or Kiki's Modern Cakes for cheesecakes in playful shapes like love hearts (Valentine's idea, anyone?)
Once you've scratched the icons off the list, head to The Milk Bar and try their famous Compost Cookie and Cereal Milk ice cream – our mouths are watering just thinking about these again! And if your sweet tooth isn't rotting already, then try Dylan's Candy Bar – but be warned, you might get a tooth ache just by stepping in this shop, the choice is crazy!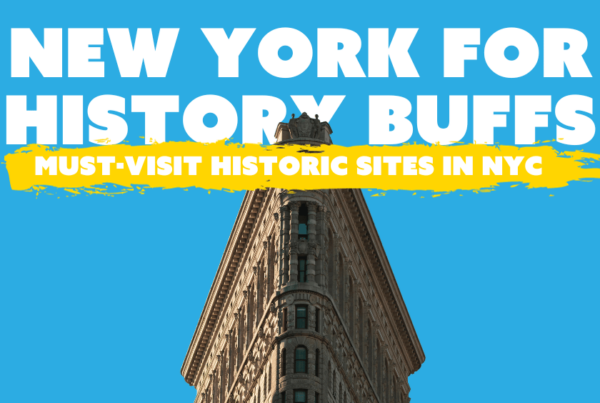 New York might have a lot of shiny new things, but it's also got a whole load of history behind…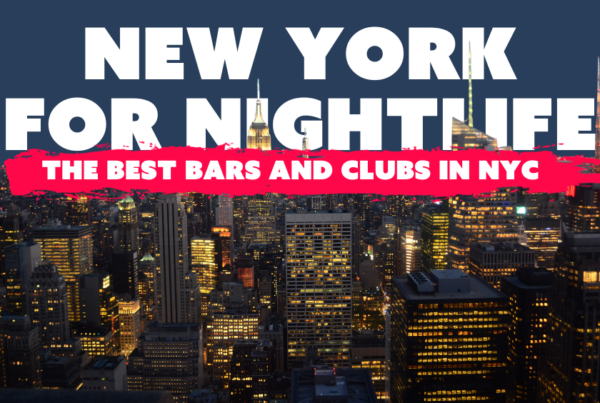 It's literally the city that never sleeps, so if anywhere is gonna have some decent nightlife, it's New York. Grab…
New York is well known for its daze-inducing department stores and big brand names, so we reckon there ain't anywhere…