Fancy spending Halloween somewhere different? You've gotta try New York. It's one of THE BEST places in the world to get that spook of yours on. The nightlife really comes alive (…it's ALIVE) with haunted houses, costumes, parades, and parties galore. We mean, it is the city that never sleeps. New Year's Eve in New York is pretty spectacular, but Halloween comes a close second in our books. Dust off that witch's hat then, and pack those suspenders (👀), here's your guide to New York's best Halloween events.
The Village Halloween Parade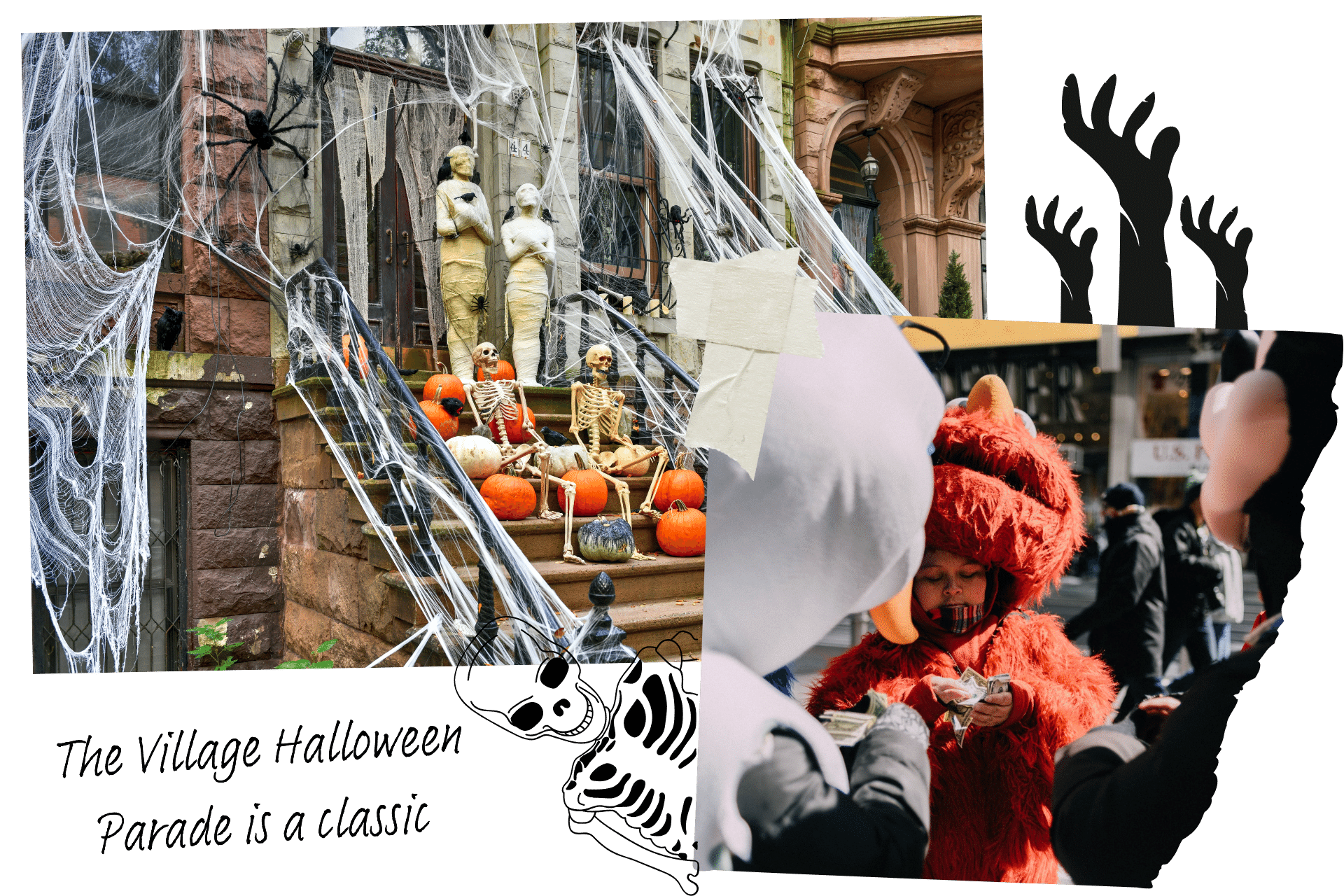 Frankly, it'd be rude not to start off with this absolute Halloween classic. And you've not done Halloween in New York if you haven't done The Village Halloween Parade – the biggest of its kind in the world, the best of its kind in the world, and a non-negotiable for anyone in New York on Halloween.
With over 50,000 spookily-dressed paraders in crazy-ass costumes, puppets, big floats and marching bands, join in and you can watch them wind their way through Greenwich Village, northward to 15th Street. You can watch from the east or west side of 6th avenue for free – grab a Starbucks, nab a spot, and let the madness come to you!  
This year's theme is Upside Down/Inside Out (make of that what you will), and you can carry on long into the night at the official Webster Hall after party – Webster Hell (oh, we do love a pun.) There's a $5000 prize for best costume, FYI.
More of New York's best Halloween events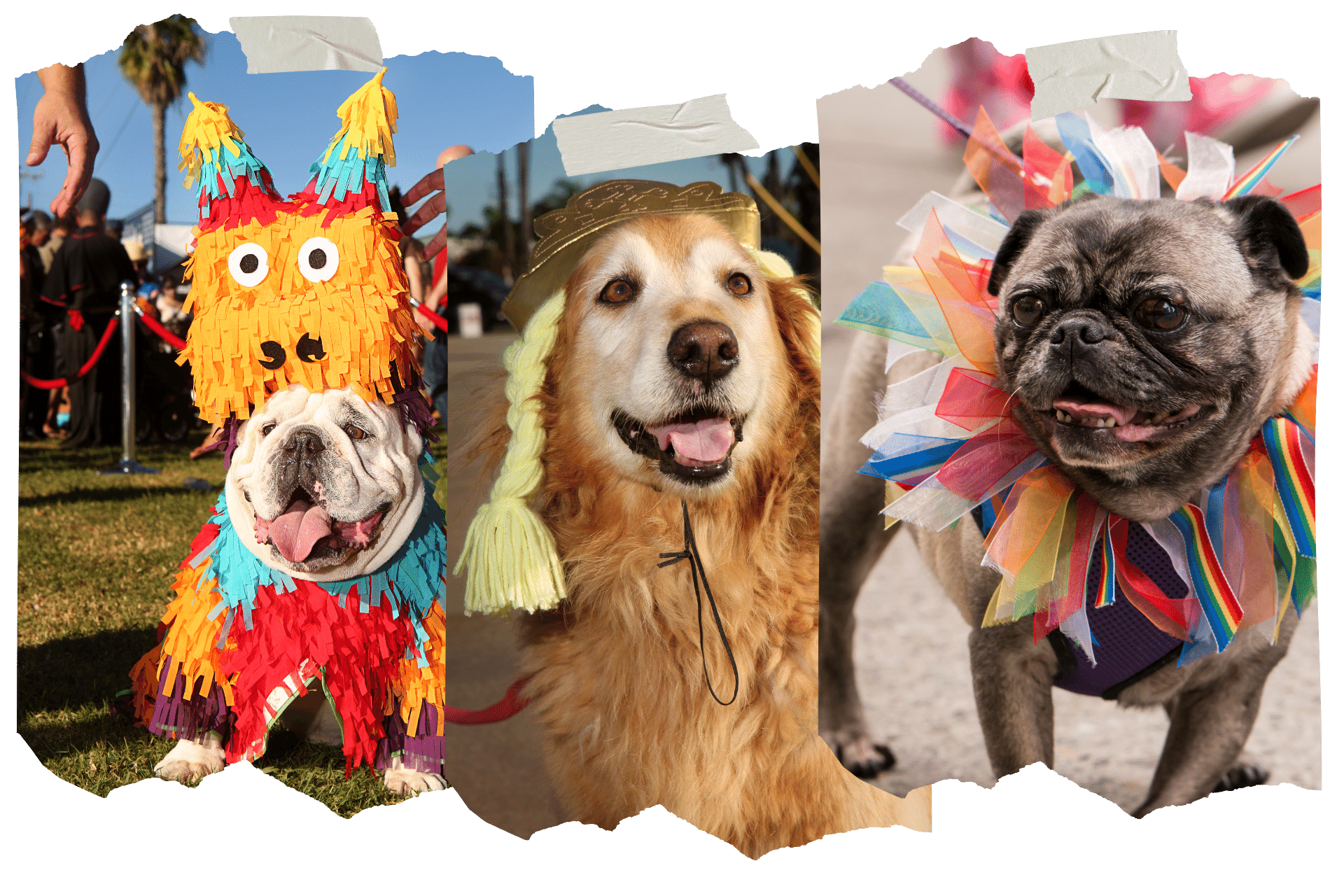 The New York City: Gangsters and Ghosts Walking Tour
This 2-hour history-based guided tour takes to some of the city's best gangsters and ghost spots. You'll cut through a bunch of famous neighbourhoods, like The Five Points (as seen in Gangs of New York), China Town, Little Italy, and the West Village's old, haunted mansions before coming to the end at Washington Square Park.
An adult ticket costs $35, while a Youth ticket is $25.
Boos and Booze Haunted Pub Crawl
Drink spirits and say cheers to spirits on a tour of Greenwich Village's paranormal and tipsy hotspots. It's just your average pub crawl, but in New York and not Oldham, and from places like the Slaughtered Lamb Pub to the Jekyll and Hyde restaurant, and not between Wetherspoons and the slightly posher Wetherspoons.
If you really enjoy doing this one, the good news is you can do it year round.
Tompkins Square Park Halloween Dog Parade
Halloween in New York isn't all about the people, you know. Those with four legs get involved too. Every 20th October, the Tompkins Square Park Halloween Dog Parade lets pooches show off their spooky alter egos. The largest Halloween dog parade in the US (yes, there are others), it used to take place in Tompkins Square Park in Alphabet City – as the name suggests – but it moved to the East River Park Amphitheatre a few years back. So if you wanna watch dogs in fancy dress – and, quite frankly, who doesn't? – head down to the Lower East Side anytime between noon and 3pm. There's even a whopping thousand dollars worth of prizes up for grabs for the best-dressed pup.
Some of New York's best Halloween events are its next-level haunted houses.
Blood Manor
359 Broadway was built in 1852 and used by the photographer Mathew Brady to take portraits of some of New York's most famous folks – including the snap of President Abraham Lincoln now seen on all those five dollars bills. He also took pictures of Civil War soldiers out on the battlefields, pictures that looked a bit…odd when you took a closer look at them.
Anyway, today it's the city's premier haunted house attraction with 10,000 square feet of themed rooms, corridors, and a labyrinth of passageways – you might recognise it from when Jimmy Fallon and Kevin Hart took a trip there for The Tonight Show. Get the special Lights Out tickets, and you'll have to journey through the manor with just one glow stick for guidance…
Nightmare Dollhouse by Psycho Clan
This theatrical immersive horror experience comes with accolades from Neil Patrick Harris, who described it as a "terrifying immersive experience, fully felt like we were existing in an actual horror movie."  Inspired by the weirdest and scariest of roadside oddities – it includes a literal dollhouse with all the worst things from your nightmares. When polled by the designers, audiences always put clown and dolls at the very top of their list, which seems very reasonable to us.
Tickets cost $45 on the door.
There's parties happening all over New York on Halloween. There's rooftop parties, like the Halloween Party at Life Rooftop (part of Le Meridien hotel) and the A View to Kill Rooftop Halloween Party at Daintree Rooftop (killer name, by the way).
Then there's parties out on the water, like the Halloween Cruise aboard the Cabana Yacht. You could spend Halloween in Times Sqaure too, at Haswell Green's Halloween Costume Party. There's even one for the singles amongst you – the Find Your 'Boo' Halloween Singles Party. Find it at Stitch Bar & Blues in the Garment District. 
Tips for spending Halloween in New York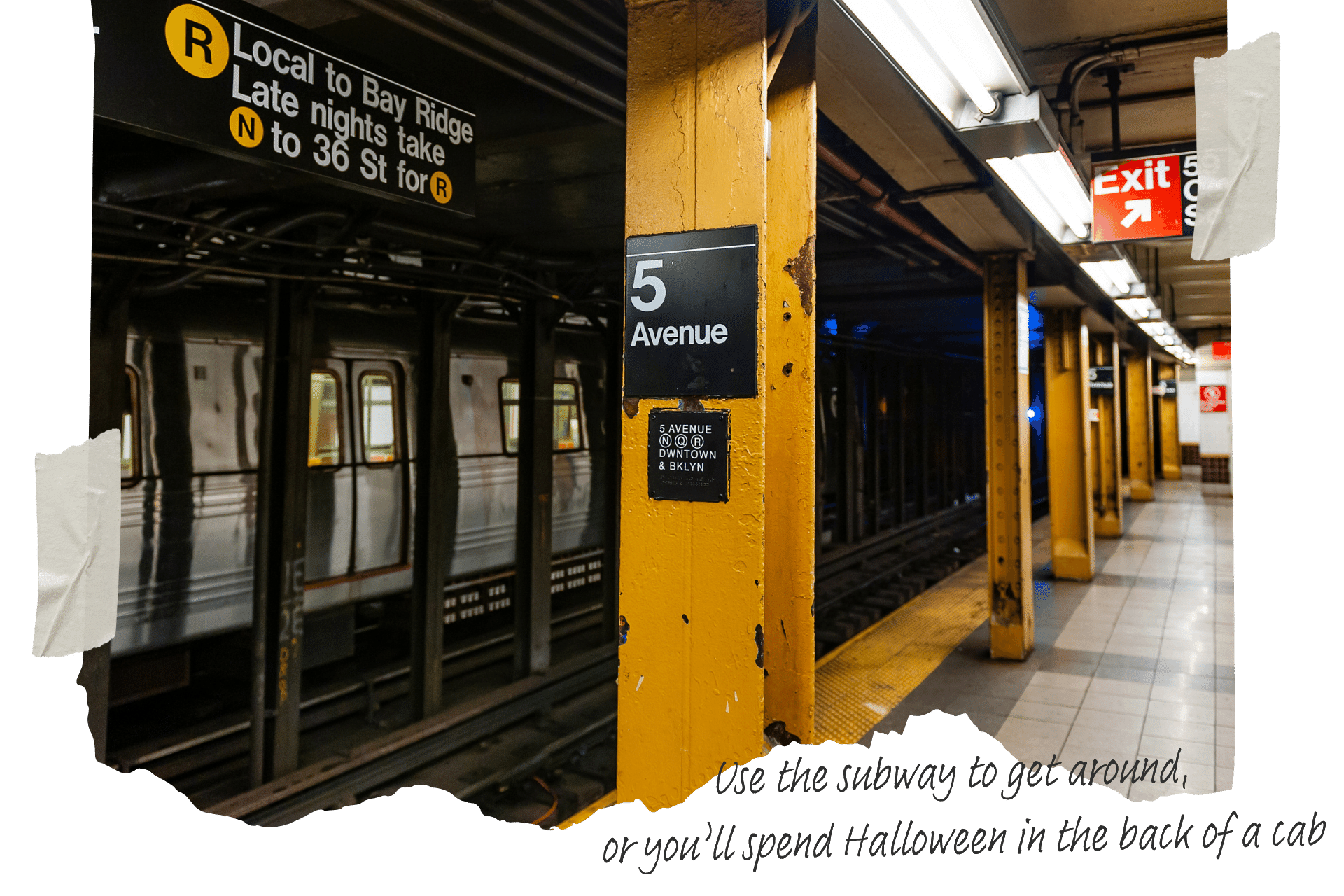 Go with the flow and dress up.

From a little witch's hat to a full-blown ET costume, anything goes. It's

totally normal

to w

alk

down the street and pass a vampire on his way to work

or a mummy mummy pushing a pram down 5

th

Ave. People go all out, so

don't

be scared to be bold and go for something unique! Let's be honest, you'll probs see some right characters on a normal day in NYC…

Be prepared for crowds. NYC is

very popular

at Halloween, so be ready for it to be busy. Keep all your personal belongings close to you and look out or each other. Get to places early to make sure you get prime spots, especially if

you're

wanting to watch the parade. 

 

Take public transport wherever possible. The city gets busy, so

t

o avoid spending the whole of fright night in the back of a cab make sure you use the underground – it's

really easy, and cheap!

If you're travelling with kids, then make sure you check for kid-friendly Halloween events before the day. Sometimes you might need tickets.

 

Have fun! Like all festive seasons, everyone's there to have fun – so make sure you take time to enjoy yourself and soak up the atmosphere.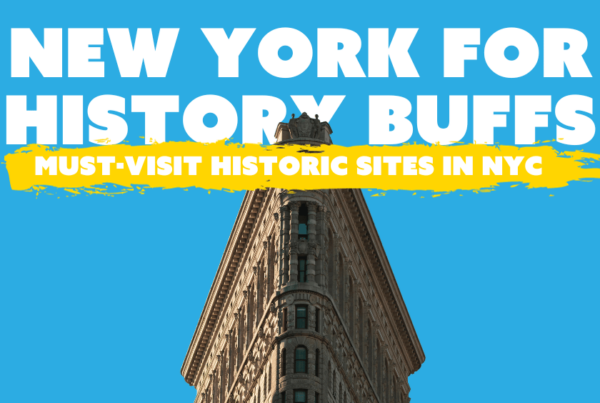 New York might have a lot of shiny new things, but it's also got a whole load of history behind…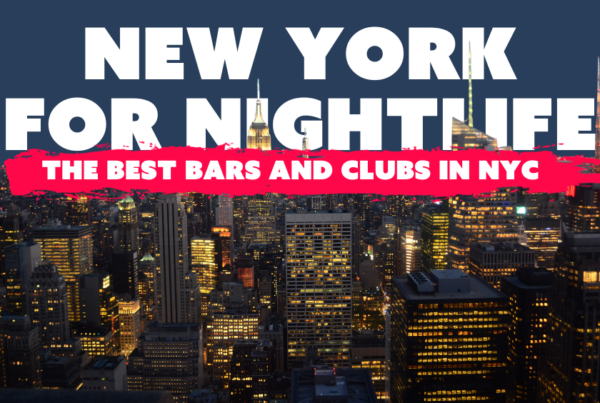 It's literally the city that never sleeps, so if anywhere is gonna have some decent nightlife, it's New York. Grab…
New York is well known for its daze-inducing department stores and big brand names, so we reckon there ain't anywhere…