Are you planning a 2022 holiday to Perth? If so, we've got all the vital information, covering everything you need to know for your trip to Western Australia's sun-soaked capital.
What is the flight time to Perth?
Most flights to Perth require at least one stop en route, often in Bangkok. But Qantas run a direct flight for the 14,498km journey from London Heathrow to Perth. The non-stop flight time is around 16 hours 45 minutes, while the fastest available one-stop flight time is close to 20 hours. However, with some airlines you might have to factor in two or more stops. In this case, your flight journey can take well over 24 hours – and sometimes as long as 43 hours, depending on the stopover destination and the duration of your wait between scheduled flights.
Which airlines fly to Perth?
Many internal flights land in Perth, but it's also easily accessible by air from many international destinations. So you can find overseas flights to Perth with loads of international airlines, including: Air Asia, Air Mauritius, Air New Zealand, British Airways, Cathay Pacific, China Southern Airlines, Emirates, Jetstar, Malaysia Airlines, Qantas, Qatar Airways, Scoot, Singapore Airlines, South African Airways, Thai Airways and Virgin Australia.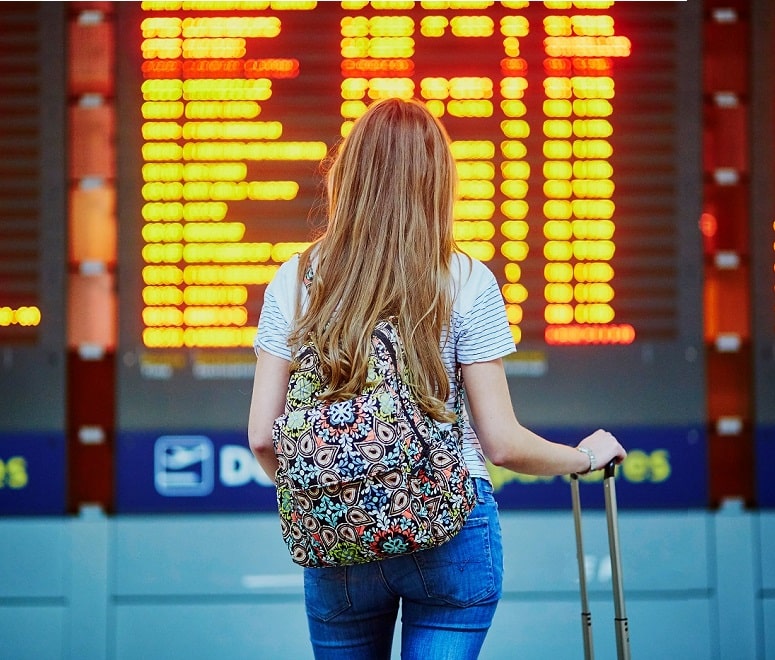 Do I need to do a COVID test?
You will need to take a rapid antigen test no more than 24 hours before your flight to Perth. And when you arrive in Perth, you'll be given another rapid antigen test, which you must take within 12 hours of your arrival. While you're in Perth, you'll need to wear a face covering everywhere indoors, including on public transport. Just so you're aware, unvaccinated travellers are currently not permitted to enter Western Australia.
Do I need a visa to visit Perth?
Unless you hold an Australian or New Zealand passport, you'll need a visa to enter any point of Australia. British passport holders will need to apply for an Electronic Travel Authority (ETA) online, which is a very straightforward process.
How do I get from the airport into the city?
Both the domestic and international terminals are only around 20 minutes' drive from the city centre. You can take a taxi from either terminal to the heart of Perth, which will cost between $30 and $40. You'll find taxi ranks directly outside each terminal and the two main taxi companies in Perth are Swan Taxis and Black & White Cabs. There's also an airport shuttle service run by Perth Airport Connect, which runs between the airport and surrounding car parks. A separate shuttle service called myAirShuttle also runs from the airport to Fremantle.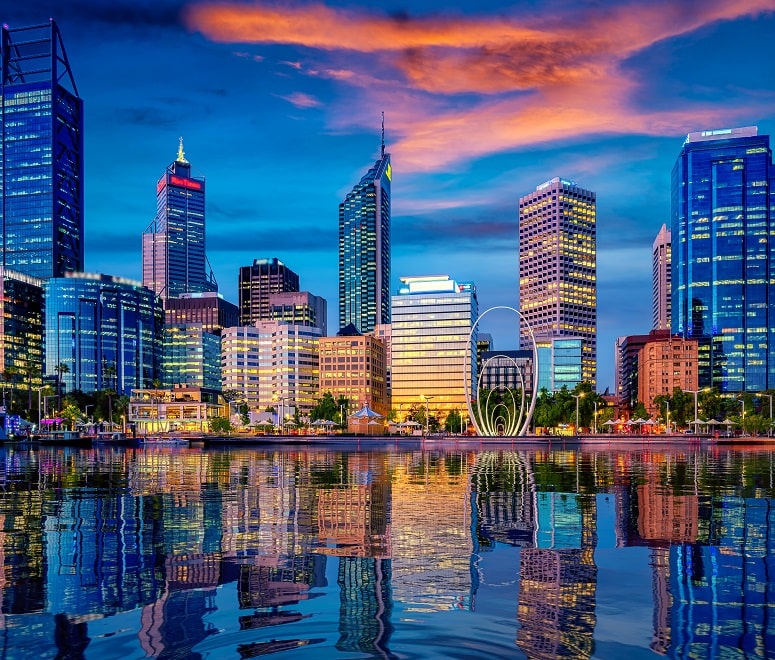 What is public transport like in Perth?
The major bus company here is Transperth. To help you organise your trip, they have an online journey planner with routes, times and prices. Transperth operates regular buses between the airport, city centre and all local boroughs. As well as the taxis mentioned above, Uber is also available. A great train service offers rides up and down the west coast of Australia, plus in-between key central locations. Plus, there's a free bus service which drives in a loop between Perth and Fremantle.
How big is Perth?
Perth has a population of about two million people, and the city sprawls for 6,418 square kilometres. It's also state capital of Western Australia – which, at a whopping 2.5 million square kilometres, is roughly the same size as Western Europe.
What is the weather like in Perth?
Perth's climate is somewhat Mediterranean, given that it sees long, hot summers and mild, cool winters. Summer runs from December to February, when you can expect very little rainfall and temperatures between 17°C and 30°C – but a sea breeze called the "Fremantle Doctor" offers some welcome relief from the heat. The Western Australian sun can be very strong, however, especially between 10.00am and 3.00pm, so it's best to take precautions. Put on plenty of sun cream and, if you're prone to burning, stay in the shade during peak times.
Perth's winter months are June to August, when the weather is relatively cool and wet. Temperatures range between 8°C and 19°C, and there are occasional storms with heavy downpours. Autumn (March to May) sees sunny days and cooler nights, with occasional showers, while spring time (September to November) offers warm and sunny days up to 23°C, with very little rainfall.