Qantas will celebrate its 100th anniversary in 2020. To start the celebrations early, the airline has today revealed a special centennial livery on its newest Boeing 787-9 Dreamliner, VH-ZNJ.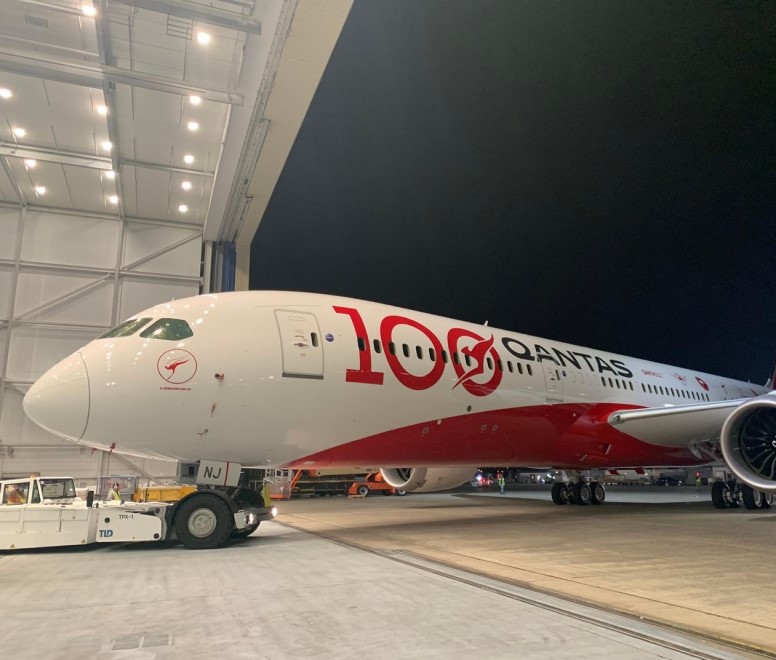 The aircraft is the 10th Dreamliner for Qantas and is due to be delivered from the Boeing factory, near Seattle, in November 2019. Normally on a delivery flight an aircraft is ferried with just pilots and directly to the airline's home base, in this case Sydney. However, as part of Project Sunrise, which is the name Qantas have given to their ambitious plans to introduce non-stop passenger flights from Australia to the UK and JFK, this particular aircraft and two other yet-to-be-delivered Qantas Dreamliners, will be undertaking scientific research missions as they make their way down to Oz.
Non-stop passenger flights of this length have never been flown before and as such there are some unknowns with regards to how the human body will cope on flights over 20 hours long. Human factor considerations for the pilots and cabin crew need to be understood, as well as just how sane we passengers might be feeling once we get off a plane after nearly a day onboard.
Whilst these B787-9 Dreamliner's lack the range to fly the Project Sunrise routes with a full load of passengers and cargo, they are capable of flying the routes with 40 people onboard. As such, Qantas have decided to make use of these delivery flights to fly mock commercial flights with volunteer staff onboard to 'see how they go'.
The first delivery and research flight is set to take place on the 18th October with brand new B787-9 Dreamliner, VH-ZNI, flying non-stop from New York JFK to Sydney, a distance of 9950 miles. Meanwhile, the 100th anniversary Dreamliner – VH-ZNJ – will be flown from the Seattle factory to Heathrow in November, before embarking on its 10,573-mile non-stop journey to Sydney.
The actual aircraft type to be used on the real Project Sunrise flights is still yet to be decided, as is the final decision on whether or not Qantas want to go ahead with the commercial flights. However, if Project Sunrise does go ahead then we can expect to see a decision and order for either the rumoured Airbus A350-1000ULR (Ultra Long Range) or Boeing 777-9 before the end of 2019. Non-stop flights are then slated to launch from Sydney to London and New York in 2021.
The 100 years since Qantas was founded has seen the airline reach many milestones and achieve many firsts:
November 1920
Queensland And Northern Territory Aerial Services Ltd (QANTAS) is formed.
April 1935
First Qantas international flight launches from Brisbane to Singapore on a D.H.86.
December 1947
First 'Kangaroo Route' flight operated fully by Qantas starts routing Darwin-Singapore-Calcutta-Karachi-Cairo-Tripoli-London.
February 1959
Quickest flight from Australia to GB takes 63 hours by Lockheed Super Constellation.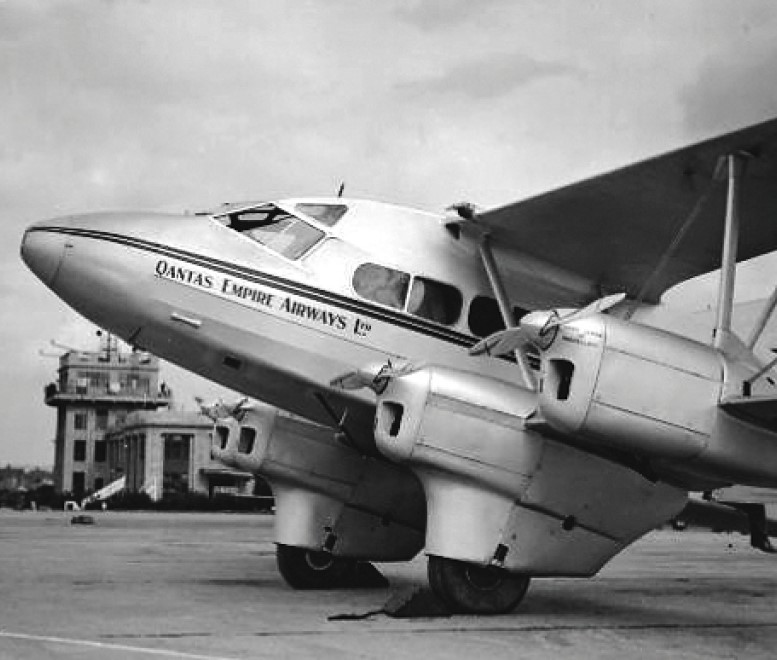 April 1960
The jet powered Boeing 707 shrinks Sydney to London flights down to 34 hours over 8 stops.
March 1964
Qantas orders 6 supersonic Anglo-British Concorde aircraft, although they are never taken up due to international bans on supersonic aircraft flying over land.
April 1974
First one-stop flight from Australia to UK launches with a Boeing 707 flying from Perth-Bombay-London.
December 1979
Qantas becomes the first airline in the world to introduce Business Class.
March 1998
Qantas becomes a founding member of the Oneworld Alliance.
March 2018
The world's first non-stop flights from Australia to the UK begin when B787-9 Dreamliner, VH-ZND, takes off from Perth for London Heathrow.
2021
Non-stop flights from Sydney to London?