You could soon be calling loved-ones as soon as you're off the runway!
It has been announced that British Airways is to become the first European airline to allow passengers to use mobile and other devices after landing.
As from the 1st July 2013, once an aircraft is off the runway, passengers will be permitted to switch on their mobile phones and other electronic devices, rather than having to wait until the aircraft has stopped and turned its engines off. This will apply to British Airways flights landing anywhere in the world.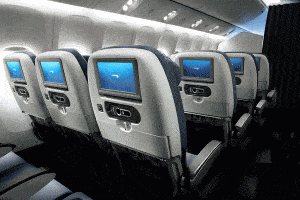 Passengers have previously not been permitted to use electronic devices on planes due to a risk of interference, especially when taking off and landing.
The Civil Aviation Authority (CAA) have confirmed that they are satisfied that this poses no safety implications. The rules will not affect the current imposed restrictions during take-off, where devices will still have to remain switched off until the plane reaches 10,000ft.
Airlines from other countries have allowed similar rules for a while now, and British Airways is pioneering this change in Europe.
These new rules will allow British Airways passengers to switch on mobiles and use them as soon as the aircraft is off the runway.
This will allow passengers airport transportation to run more smoothly and remove some of the frustration for business users, allowing them to check emails and arrange meetings as soon as the aircraft is off the runway.