Spring is the happiest time of year. It's hard not to be cheerful when the birds are furiously busy, the trees are putting forth green shoots and everywhere the first of the season's flowers are being unfurled. No matter where you are, spring means an end to winter and the start of gentler, easier times. In some parts of the world, though, spring is particularly spectacular.
Cherry blossom in Tokyo, Japan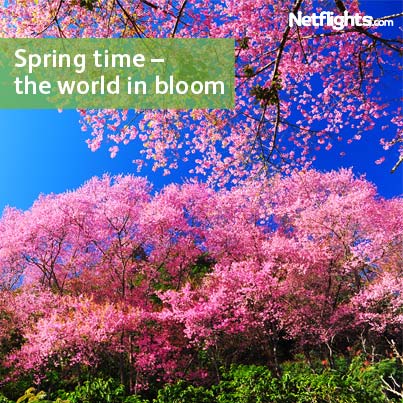 For a brief two weeks in early spring, Tokyo's parks are transformed into fairy lands by blossoming cherry trees – or "sakura" trees, as they're known in Japan. People come from near and far to celebrate the arrival of spring, laying out mats below the trees, carefully removing their shoes and participating in hanami (flower viewing) parties. The butterfly-like kimonos of traditionally dressed Japanese women add to the enchantment, as do the clouds of pale pink and white petals that accompany each wafting breeze. One of the most popular places for viewing the blossom is Ueno Park, not far from Tokyo's sprawling Edo Castle (also known as Chiyoda Castle) and near some of Japan's best museums.
Spring in the Pyrenees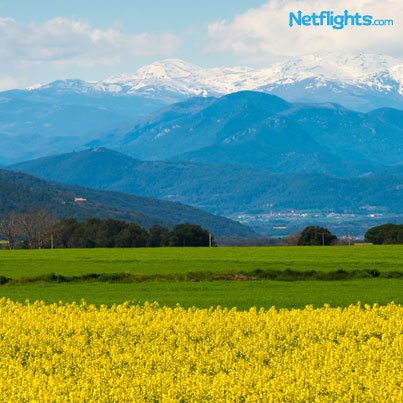 The most dramatic part of the route cyclists take during the Tour de France winds through the dramatic Pyrenees Mountains, between France and Spain. Spring is the best time to visit this elevated paradise, where the unspoilt natural environment is interrupted only by the very occasional small village. Whether you're on a simple day walk or a more rigorous hike between mountain huts, you're likely to encounter waterfalls and tranquil alpine lakes, spectacular views over green valleys and masses of colourful wild flowers.
Colourful Holi in Jaipur, India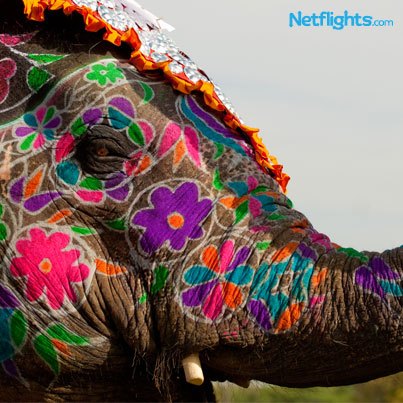 The Indian festival of Holi marks the end of winter with a riot of colours. On the eve of Holi, people gather to sing and dance around Holika bonfires in symbolic celebration of the triumph of good over evil. Come morning, the streets burst with laughter as all inhibitions are cast aside. A free-for-all ensues as people hurl brightly coloured powders and balloons filled with coloured water from all directions, at anyone and everyone. In Jaipur, the day is also marked with a parade of gloriously decorated elephants, followed by elephant polo matches and races. At dusk everybody cleans up and visits friends and relatives to exchange sweets.
Spring in South Island, New Zealand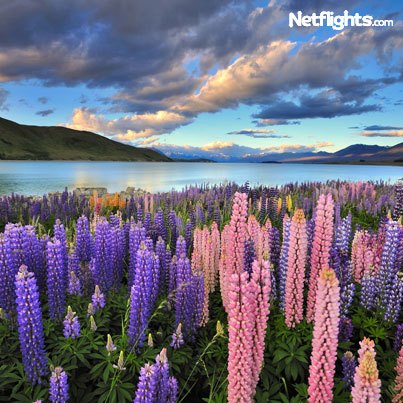 With its glaciers, fjords, lakes and volcanoes, New Zealand's South Island, or Te Waipounamu, is one of the world's most beautiful spring destinations. The island is surrounded by the Pacific Ocean, Cook Strait and the Tasman Sea, and includes a total of ten national parks, each with breathtaking landscapes. Because New Zealand is in the southern hemisphere, spring falls between September and November – making it an ideal escape for Europeans who are heading into the chilly autumn season.
Wild flowers in Namaqualand, South Africa
Just when those in the northern hemisphere are heading into autumn, South Africa's Namaqualand puts on its spring show in one of the world's most amazing annual transformations. The area's normally parched landscapes and dusty, low-growing shrubs change almost overnight as every square inch is covered with flowers. Over 4,000 different species of plants come to life during this brief period, and carpets of orange, yellow and pink stretch as far as the eye can see. It's best to walk or simply picnic in the area to enjoy the flowers – you need to get up close to see how diverse the floral life of the area really is.