The US is open again for tourists, which means it's time to start ticking off your USA summer trip bucket list. Whether you're planning on hitting the west or east coast, heading into the deep south or taking to Route 66, it's time to get planning.
We love journeying across the pond in summer. Across the country, temperatures hit gorgeous highs and lure travellers from all over the place. It might be the busy season, but that just means you'll be one of the many thousands seeing all of America's top sights. We get it – you're spoiled for choice, right? So where, exactly, to begin? Well, you can start right here, with our top summer destinations for your trip to the big ol' US of A.
New York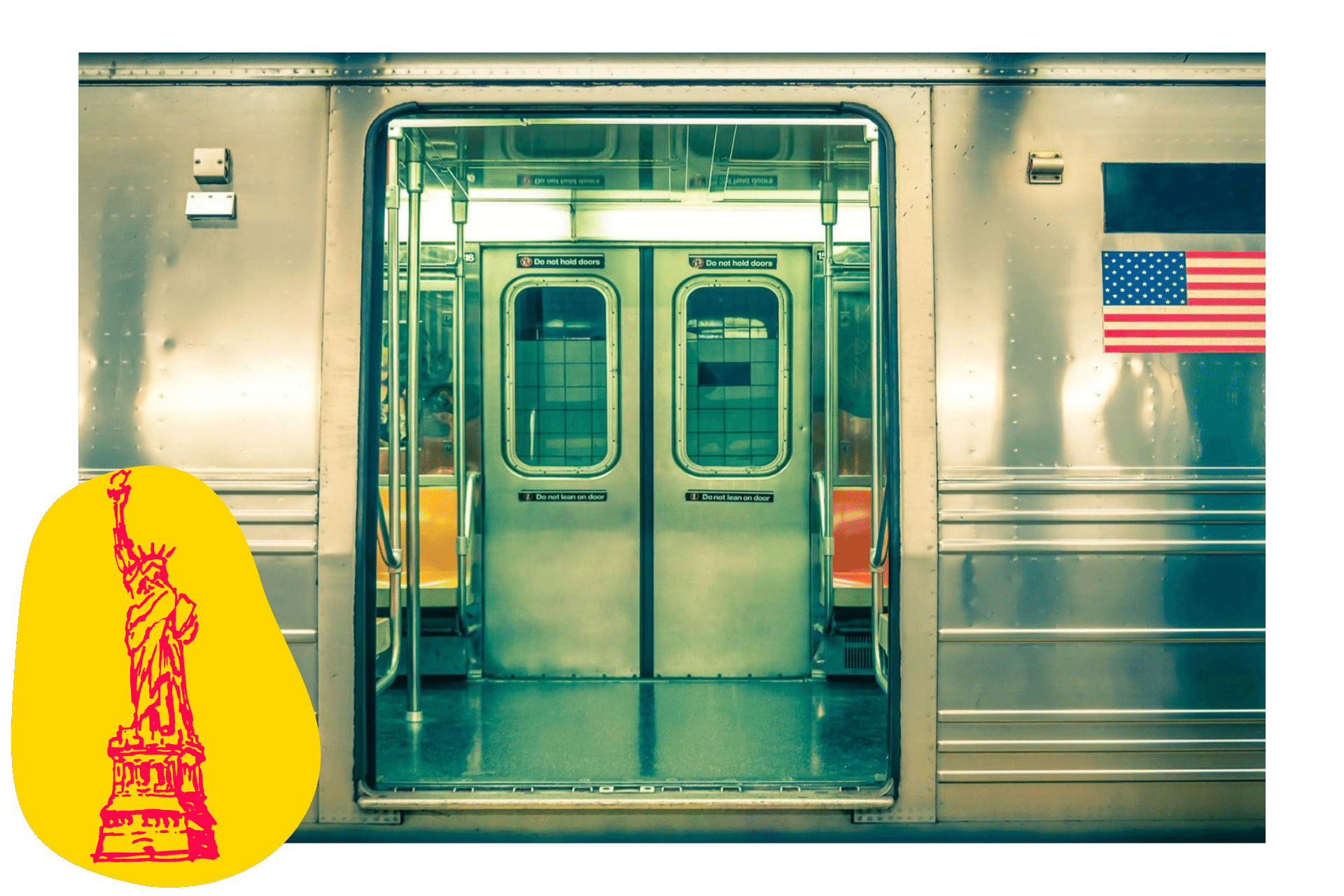 We figure you saw this one coming. It's true, New York really is one of the world's biggest, most loved cities – and that's not letting up anytime soon. According to the new TikTok Travel Index 2022, New York ranks second in their list of the most popular destinations on the platform with 59.5bn views. Yes, that's billion. From classic Hollywood films – think Taxi Driver, West Side Story, and Breakfast at Tiffany's to iconic songs (concrete jungles where dreams are made of, and all that), people have been inspired by the Big Apple's glittering lights for yonks, and – quite frankly – it needs to be on your to-do list. We didn't put it in the number one spot for no reason!
Like Alicia said, it really is a jungle, with bloomin' all sorts to do. But if there's one thing New York's good at, it's top-notch views. Take in the city from the top of the Empire State Building – a classic pitstop – before heading down into the hustle and bustle of the city's streets. Pose with the Statue of Liberty and gaze up at the stunning view of high-rise downtown from the Brooklyn Bridge – pretending you're Meg Ryan in a romantic comedy is optional, but highly recommended.
People from all over the world have made New York their home, and you'll see that reflected in the city's vibrant food scene. From bagels to dim-sum to schwarma, New York is a foodie's kinda place. Try out Chelsea Market, a favourite amongst beginners and seasoned New Yorkers alike, found in Manhattan's Meatpacking District and housed in what was once the National Biscuit Company's factory – the very place where Oreos were invented! No, seriously. This is why we love this city, it's the sorta place where you stumble into the things you never even knew you always wanted to see.
One of the world's most special spots, we just know that by the time you need to leave, you'll be counting down the days until you're back.
San Francisco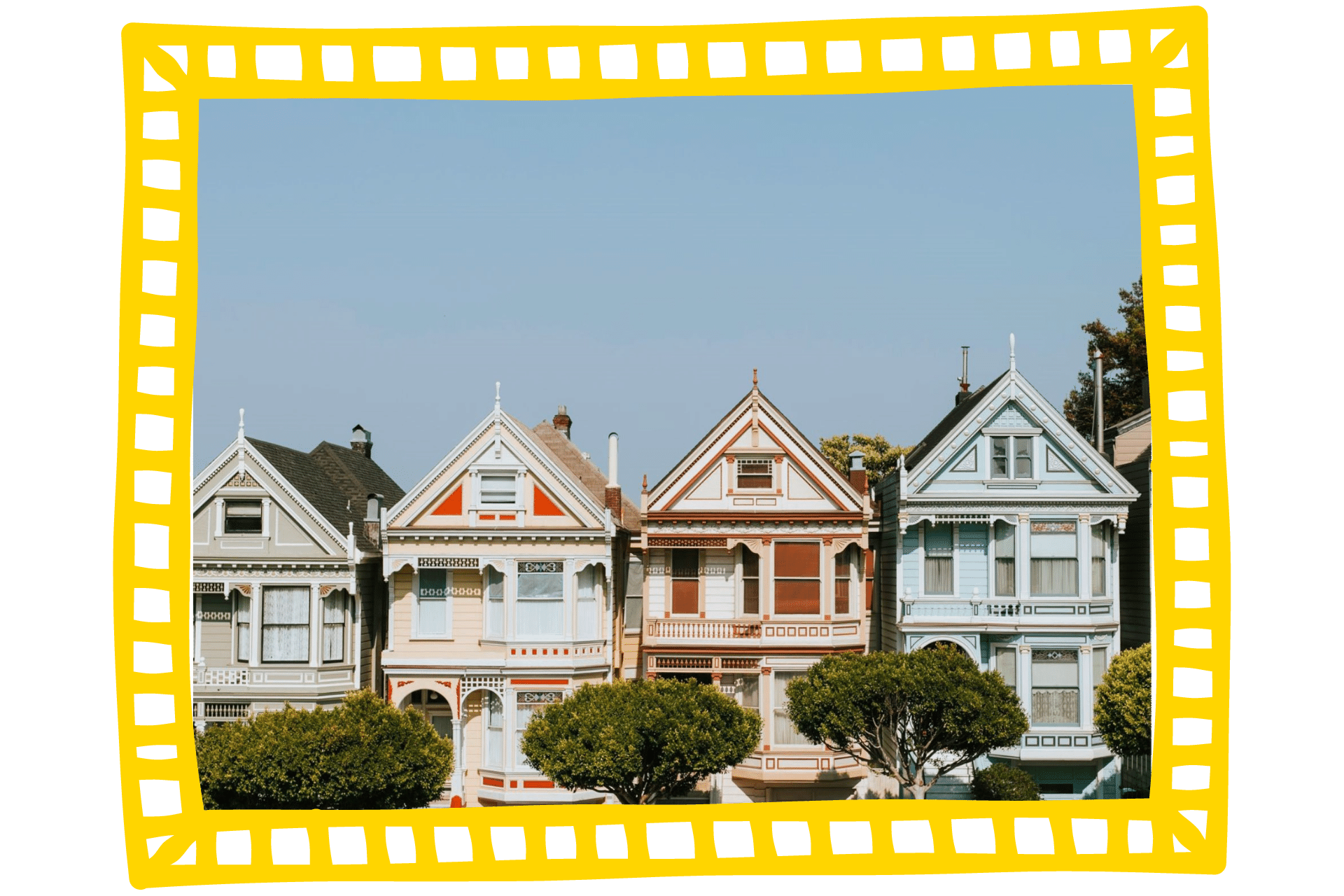 Sitting pretty on the west coast of the USA, San Francisco is always a great spot for a trip. For that Insta-perfect shot, get a view of the Golden Gate Bridge as the sun emerges from behind the clouds before taking a ride into the city.
Known for its hills, San Francisco will have you working for the best views and attractions, but you can bet that they're all worth it. With a small-town feel, but varied and eclectic architecture, it's easy to forget you're not in a buzzing capital. Take in views of the city from Dolores Park before sitting by the sea and enjoying a drink. You'll find another Insta-worthy shot in the so-called Painted Ladies – the famous string of Victorian and Edwardian houses painted in a multitude of ice-cream sundae hues. Slightly less famous than the bridge but no less spectacular is Golden Gate Park, considered the lungs of the city and home to a number of attractions. You've probably visited Chinatown before, but San Francisco takes it to a whole new level with the largest one of its kind outside Asia.
If your leg muscles are begging you to rest but you still have the itch to explore more, take one of the famous cable cars – the only public transport system to be declared an historic monument.
There's a whole lot to do here, but whatever you do, don't call it San Fran! Word is, the locals hate it!
Los Angeles
One super scenic (but long!) drive down the coast and you'll be in Los Angeles. Home to Hollywood, the walk of fame and a whole lot of VIPs, the City of Angels is one of the USA's hotspots.
Top of the list of things to do is definitely to head down to the water and revel in LA's top beaches. Santa Monica Pier – possibly one of the most famous piers out there – is the place to go for rides, bites and fun, but if you'd rather flop back and relax on the sand, head onto Santa Monica beach or take a trip down the famous straits of Venice Beach.
If the city is what you're after, then it's off to see the Hollywood Sign with you. So often the star of the silver screen, you'll find it difficult to believe it's actually real, but it is! Then it's time to wander down the Hollywood Walk of Fame and stand in the footprints of the greats – we're talking Muhammad Ali, Audrey Hepburn, Louis Armstrong, and even that other Armstrong, you know, the one that went to the moon?
After stargazing during the day, why not stargaze of another kind come night at Griffith Observatory, or relax in one of the city's parks and catch a game at the LA Dodgers stadium? From east to west, this major city is jam-packed full of fun things to do. It's got some serious summer trip energy.
Houston
Don't sleep on this under-rated Texan city. Looking for eclectic neighbourhoods, lively urban attractions and plenty of that sweet, sweet sun? Houston is where it's at, trust us.
New York who? Believe it or not, some of the USA's best museums can be found here, including the out-of-this-world (sorry) Space Center Houston. Famously operating out of this city, it's no surprise that NASA's space adventures have made a huge mark here. The Space Center charts the history of space travel and is sure to inspire young and adventurous minds. And this is just the tip of the iceberg when it comes to mind-bending and inspiring museums in Houston. Check out the Houston Museum District, the city's cultural heart, and you'll be able to take in the Rothko Chapel, the Holocaust Museum, the Houston Centre for Photography, and even the Children's Museum. Then there's the Buffalo Soldiers National Museum, Asia Society Texas, Houston Zoo…okay, we'll stop now. You get the picture. In short, if you're a bit of a culture vulture, you won't be disappointed.
If you hadn't already guessed, Houston is one of America's most diverse cities, and so are their dining options, boasting one of the most talked about culinary scenes in the US – you can taste over 70 different cuisines here, from Tex-Mex to Viet-Cajun, in Texas-sized portions. Yeehaw!
Orlando
Live out those childhood dreams by hitting up the classic that is Orlando. Stroll around the city or quit pretending and head straight to Disney World and Universal Studios to enjoy being up close to the props and sets of some of your favourite films.
Seriously, though, there is more to Orlando than Disney, we promise. Once you're all done exploring your favourite cinematic adventures, go hopping between Orlando's best lakes (there's literally hundreds of them). Some people say Venice is the water city but, quite frankly, we think it's actually Orlando. Check out Lake Tohopekaliga, named for a native American word that means "we will gather together here", or Lake Eola for Insta-perfect swans, a fountain, and a lively atmosphere.
On the other hand, Gatorland is a 110-acre theme park and wildlife preserve in Florida, located on the South Orange Blossom Trail south of Orlando, where you can see the, well, gators.  Featuring an observation tower, zip lines, and an off-road swamp vehicle tour, this is perfect for those who need a bit more action.
Oh, and Houston isn't the only place known for spacey stuff. It's one small step…sorry, one small drive from Orlando to see the new Gateway: The Deep Space Launch Complex at Kennedy Space Centre. See, there's way more to Orlando than theme parks.
Told you.