Partying in Sydney is definitely the highlight of an Australian holiday – don't miss the fun, frolics and intense atmosphere that you'll find in this sunny city. Spending the night at some of Sydney's best nightclubs and you'll discover a hidden side to the usually relaxed city, where partying hard no matter the day of the week is standard. The process of elimination was a tough job indeed, but I have finally listed the top 5 night clubs in Sydney after much research and survey.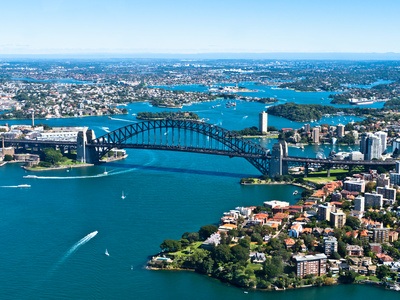 World Bar
Positioned at the iconic Kings Cross not far from Sydney's CBD, the World Bar is an amazing place start or end your night. The décor is mind blowing, with retro accents, hidden areas and an outdoor garden terrace. The music is great, ranging from small indie bands to full blown dance mania, ensuring there'll be something for all visitors. Don't miss out on the chance to be served a cocktail in teapot; a unique experience which you won't forget anytime soon. Opening everyday for different events, this place usually remains jam packed so you need to get there early if you want to party hard at World Bar.
The Dug Out in the Burdekin Hotel
This is an extremely popular nightclub and which is talked of fondly by a large number of clubbers and backpackers. The club is particularly famed for the many legendary music events it hosts, so check what's on when you're in the area. It's located at the basement of the hotel from which emanates a storm of rhythmic music that sweeps people off their feet from the front door, dragging them to the dance floor.
Oxford Art Factory
One for the hipster travelers, mix art and dancing at the exquisite Oxford Art Factory nightclub. The artistic atmosphere is the most memorable aspect of this nightclub. It boasts an exclusive interior, amazing art collections, murals and above all a mind boggling ambience. The beautiful and impressive building coupled with drinks, music and dance will surely unwind your mind and take you away from the daily grind; get ready to indulge yourself in sheer fun and frolics if you head to the Oxford Art Factory.
http://www.oxfordartfactory.com/
Tank
Located conveniently in the city, Tank boast a dance floor large enough to ensure that everyone can get on their feet and dance! Decorated with a contemporary approach and with good music and drinks it's easy to see why this place has proved so popular, particularly with Sydney's gay community. Tank has a range of different events on depending on the night of the week, so check what's on whilst you're in town.
Hugos Lounge
Also situated at Kings Cross, the Hugos Lounge is another club to have earned wide fame. The luxurious cocktails here are to die for and what's more, they serve delicious pizzas too – perfect for the end of a long night!  The inside of the club is elegantly designed and the dance floor is really inviting. There is a balcony area and a terrace lounge for you to hang out and chill with friends, but beware – this place isn't cheap, and you need to dress well to get in – but it's a great venue and really bangs after midnight!
Other nightclubs of note include Ivy (high-end if a tad pretentious), Chinese Laundry (hard house), Home the Venue and Fake Club among many others. Now that you have the names of some of the best nightclubs there's no excuse for not having a great night out. So what are you waiting for? Grab your glad rags and get your groove on, Sydney's waiting for you…
You can get to Sydney from a number of UK airports
Heathrow to Sydney
Manchester to Sydney
Edinburgh to Sydney
Glasgow to Sydney