From Broadway to the Bronx, New York offers a dazzling array of shopping, cultural and entertainment experiences. The Big Apple is also a great place for families to explore, with an impressive variety of adventures that will leave your kids with a treasure chest of memories.
Coney Island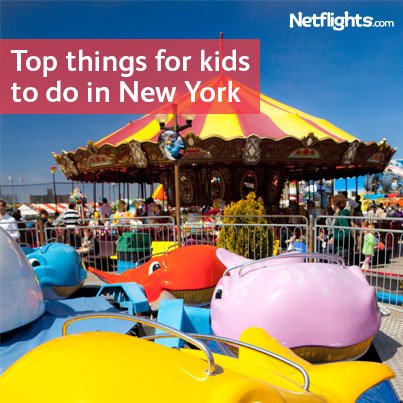 Coney Island is certain to be a highlight of your family's trip to New York City thanks to its fun amusement parks. Attractions range from The Cyclone (one of the oldest wooden rollercoasters still in operation in the USA) to the Wonder Wheel (a steel ferris wheel opened in 1920). The amusement parks also feature an assortment of skill games and sideshows where kids can win souvenirs of their trip to New York
Statue of Liberty
A visit to the iconic statue provides an opportunity to lecture your children about historical and political topics, but they are unlikely to listen given the spectacular scale and interest of the statue itself.
An exhilarating climb to the crown of Lady Liberty is available to fit and enthusiastic kids of at least 1.2 metres (4 feet) tall by advance reservation only. Smaller children can ascend as high as the pedestal at the base of the statue.
Governor Island
If you're in New York City over the summer and looking for an affordable outing tailor made for kids, catch the free Governor Island Ferry at Battery Park to an island renowned for its Old-World charm.
Governor Island is home to old forts and castles, walking and cycling routes and even a small beach – not to mention an assortment of fairs and festivals throughout the year.
American Museum of Natural History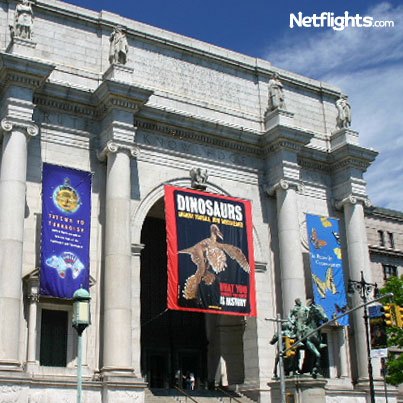 Central Park West at 79th St
Wow your kids with a visit to some of the more spectacular exhibits at the celebrated American Museum of Natural History. The fourth floor of the museum features dinosaur halls packed with breathtaking fossil reconstructions. Space-exploration and ocean exhibits are also likely to entertain your children. You can buy an illustrated activity-orientated guide for your kids online before you go.
Brooklyn Children's Museum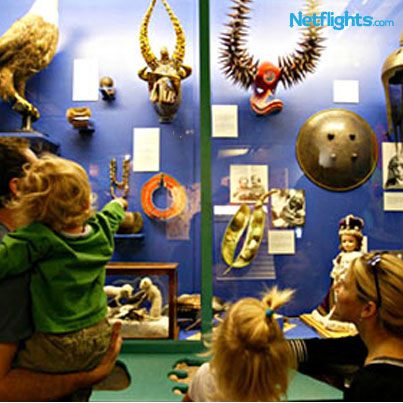 145 Brooklyn Ave at St. Marks Ave
The Brooklyn's Children Museum is another excellent "edutainment" destination. The museum was specifically designed for kids, and serves to simultaneously entertain and inform, with a variety of interactive exhibits ranging from natural history to cultural displays.
Bronx Zoo
2300 Southern Blvd at Fordham Rd, Bronx
A day trip to the Bronx Zoo is a great way to spend a day in the sun. This sprawling 265 acre facility is home to over 5,000 species of animal, including gorillas, bears and even the rare snow leopard. An emphasis on animal welfare and species survival also makes it an opportunity to educate. Don't miss out on the daily live feedings of the zoo's penguin and seals.
Brooklyn Bridge Park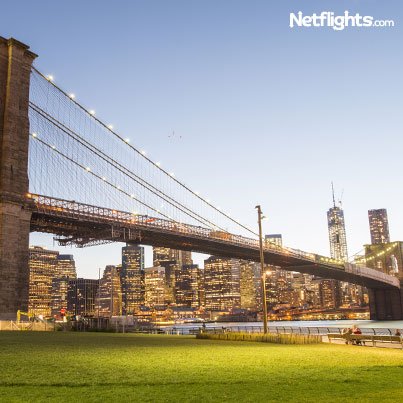 From Jay St and John St to Atlantic Ave and Furman St, Brooklyn
Fun should be free, and the Brooklyn Bridge Park offers a great opportunity to let children burn off some energy in an exciting adventure playground, located in the Brooklyn Waterfront complex. Parents can relax in the food court while children play, and enjoy the views of Manhattan and New York Harbour.
Empire State Building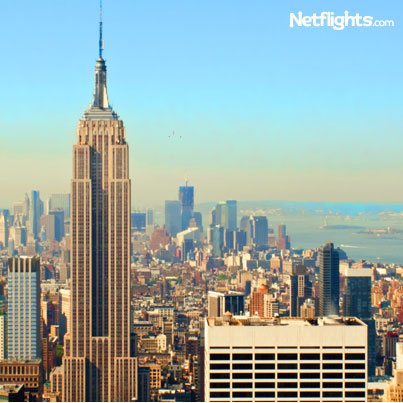 350 Fifth Ave between 33rd and 34th Sts
You're spoilt for choice when it comes to architectural attractions in New York City, with destinations like the Statue of Liberty and the Brooklyn Bridge. But few of these can match the excitement of soaring to the top of the 86 storey Empire State Building on high-speed elevators, before enjoying breath taking views of the city from the observation deck.