Las Vegas is a right treasure trove of things to do and see, but hopping out of your taxi and standing smack bang in the middle of the Strip can be a bit, well, daunting. To help you break it down, we've compiled some of our top tips for Las Vegas.
Read on, and this quick guide will have you feeling more like a high roller during your trip instead of someone out of The Hangover…
Top tips for Las Vegas #1: Use the Las Vegas Monorail
Coming in hard and fast on our list of top tips for Las Vegas is using the city's Monorail. It's gotta be one of the best ways to see Sin City – and you won't be committing any sins either because taking the monorail means waving gleefully as you glide past traffic, road rage free. Instead, you'll be in a nice air-conditioned carriage as you slide down the back east side of the main resorts on the Strip – the monorail takes you from the MGM Grand down to the Convention Center and on to the SAHARA, just across the street from the STRAT Tower.
You can expect one around every 5-6 mins, and you can pay for just the one ride or grab a multiday pass from ticket vending machines at the entrance to each monorail station. Operating hours are from 7AM to Midnight on Monday, 7Am to 2AM Tuesday through Friday, extending to 3AM at the weekend.
Top tips for Las Vegas #2: Take a tram for FREE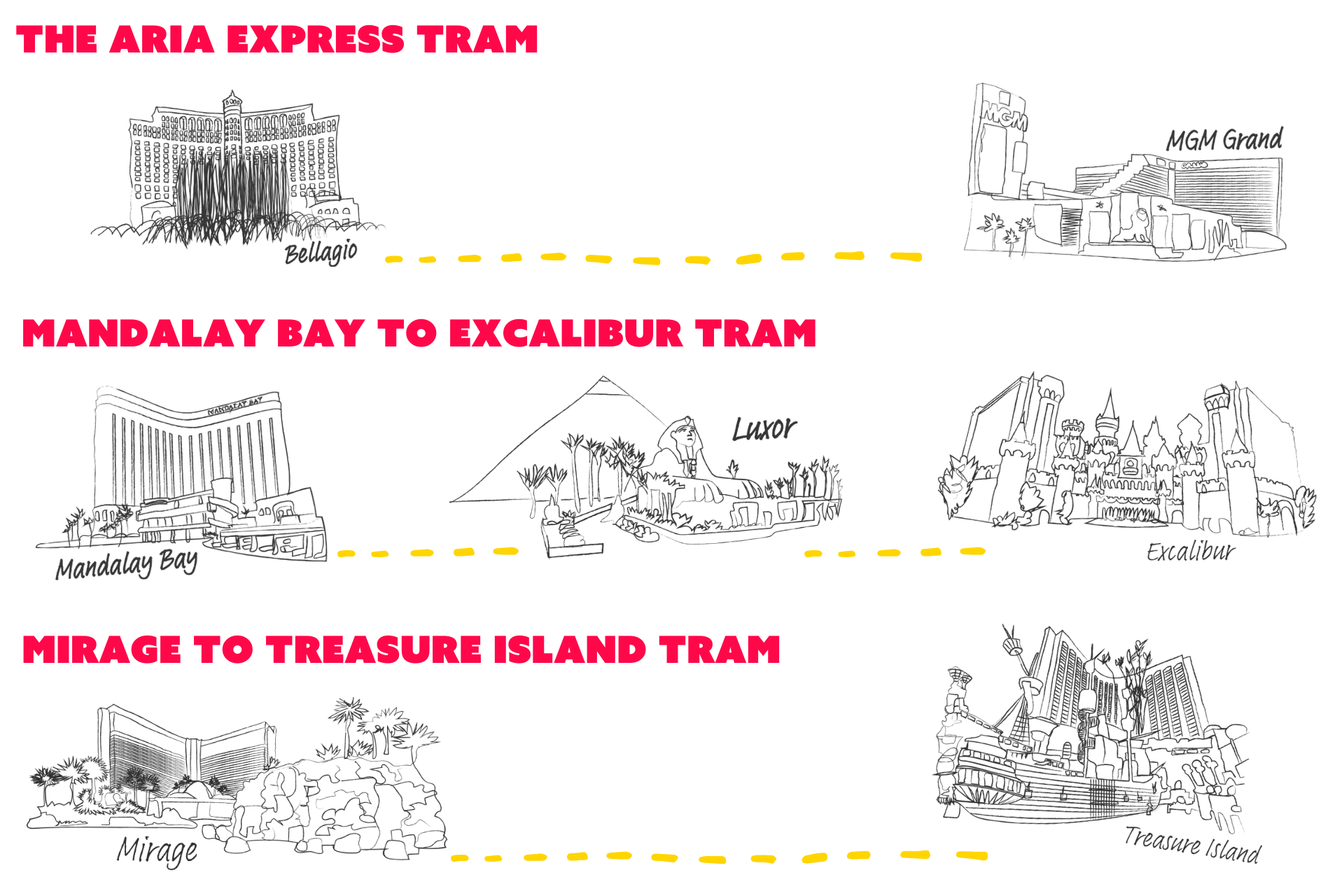 Next up on your top tips for Las Vegas is another great transport trick. Alongside the paid Las Vegas Monorail System that'll take you along the whole of the Strip, there's also a few monorail services that'll allow you to hop a few stops at a time and which are FREE to ride.
The ARIA Express Tram
Runs from the Bellagio, through the City Center/Crystal Shopping Mall stops, and onto the Park MGM stop. Every 7 mins, from  8AM to 4AM.
Mandalay Bay to Excalibur Tram
Starts at Mandalay Bay, stops at Luxor, and ends at Excalibur, running from 11AM to 10.30PM. Just a 7 minute trip altogether, it could save you up to 45 mins on foot! Oh and just saying…at the Main Station, there's a free slot pull machine with a $5,000 payout. Well, if it's free…
Mirage to Treasure Island Tram
Less than 5 mins, this tram runs directly between the Mirage and Treasure Island from 7AM to 2AM. It'll save you around 30 mins on foot.
Top tips for Las Vegas #3: Book tickets in advance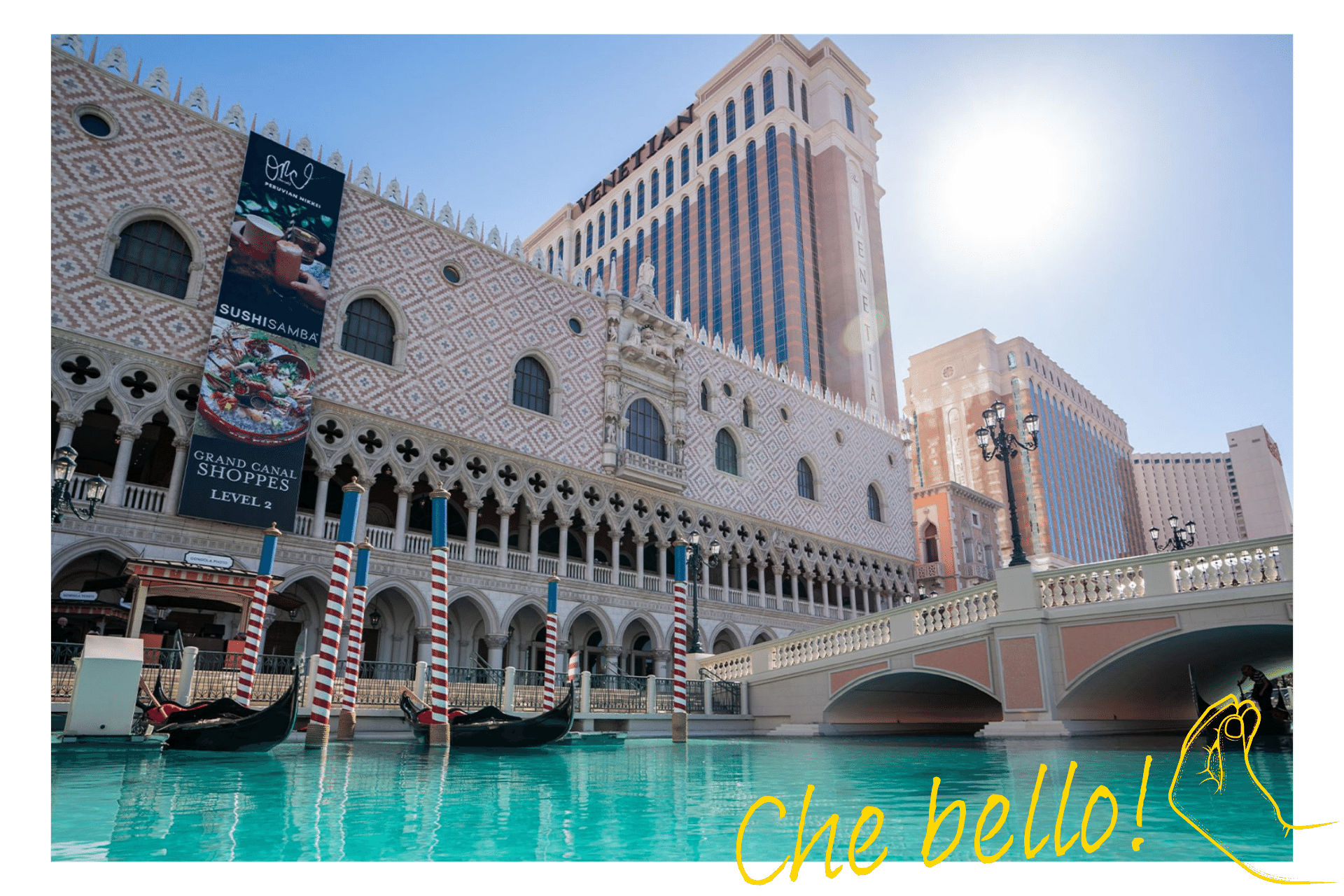 Sure, there's low and high season in Vegas, but it's also pretty busy pretty much all the time. It's Vegas!!! One of our top tips for Las Vegas is defo to book some of the really big attractions before you go – yep, it means putting a bit of extra planning in a few weeks before you jet off but, trust us, Vegas-You will be weeping with gratitude for Bored-on-their-lunch-break You.
Our product whizz Ross has had his fair share of experiences in Las Vegas, so we asked him to cough up a couple of his tips when it comes to booking events and attractions:
Top tips for Las Vegas #4: Nab last minute show tickets for less
If there's one thing you gotta do when in Vegas, it's see a show! But shows in Vegas are notoriously on the pricier side of life. If you haven't pre-booked tickets for some shows before you left, then nay bother because you can usually grab tickets for something last minute on the day from booths like Tix4Vegas and Tickets on Demand – they're all over the Strip and dead easy to spot.
Whilst you'd have to be very lucky to nab tickets to one of the major shows in town, you've got a pretty good shot at grabbing some for a smaller show, and you'll get them at a cut-rate price too.
Top tips for Las Vegas #5: When in doubt, ask a dealer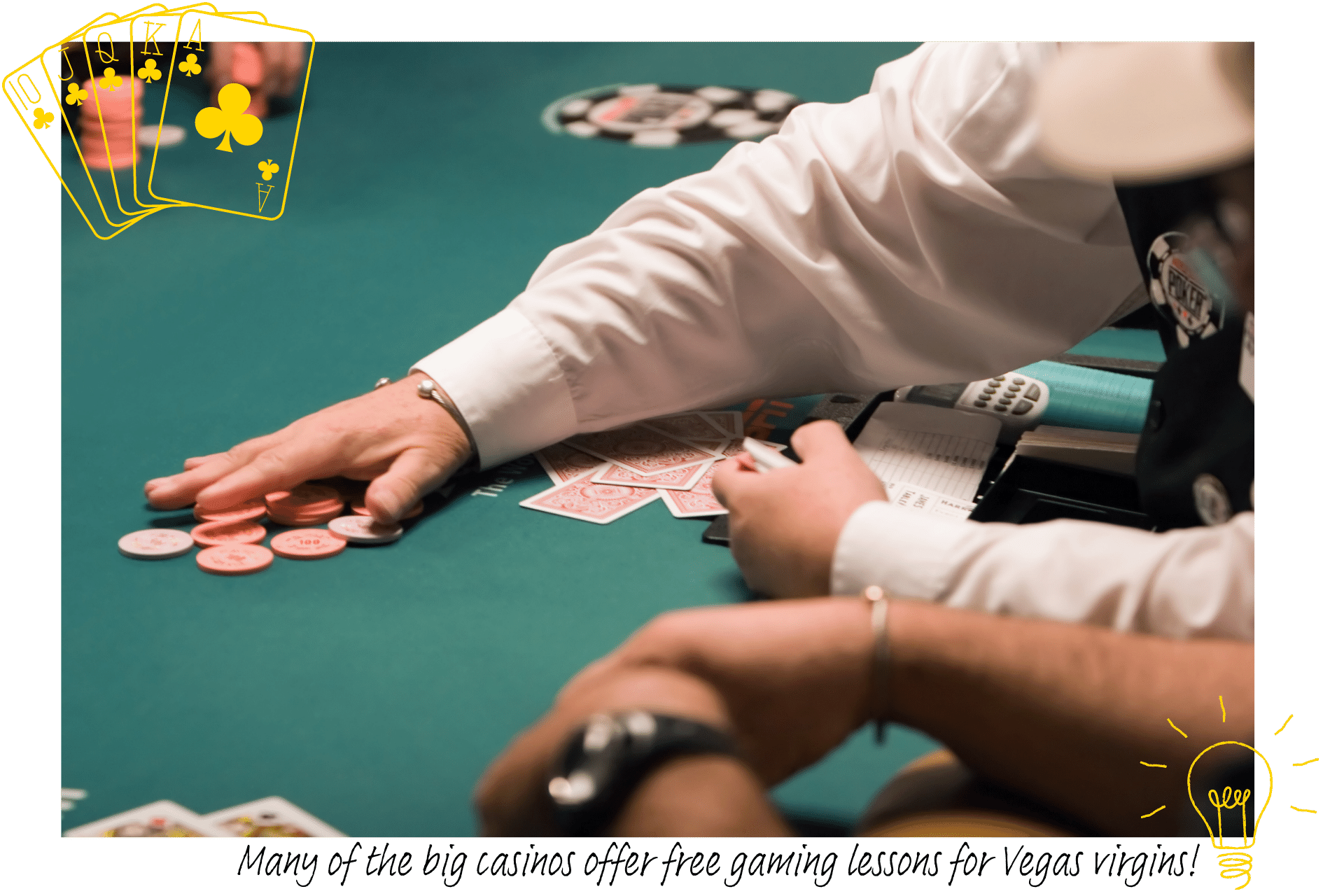 Look, you're in Vegas. It's a given that a cheeky bit of gambling is going to happen, but one thing we really don't recommend you do is go all in on a game you don't actually know how to play. If you're just a bit rusty and need a refresher, dealers are more than happy to give you a quick walkthrough during the quieter parts of the day.
If you're a full on Vegas virgin though and don't have the foggiest what you're doing, some resorts actually offer free gaming lessons for beginners – Caesars Palace, Circus Circus, the Excalibur, the STRAT, the Luxor, the Venetian and more all offer lessons for blackjack, craps, roulette and more – check with each resort to see which games they offer in particular, although most will definitely offer craps.
Top tips for Las Vegas #6: Get yourself a player's card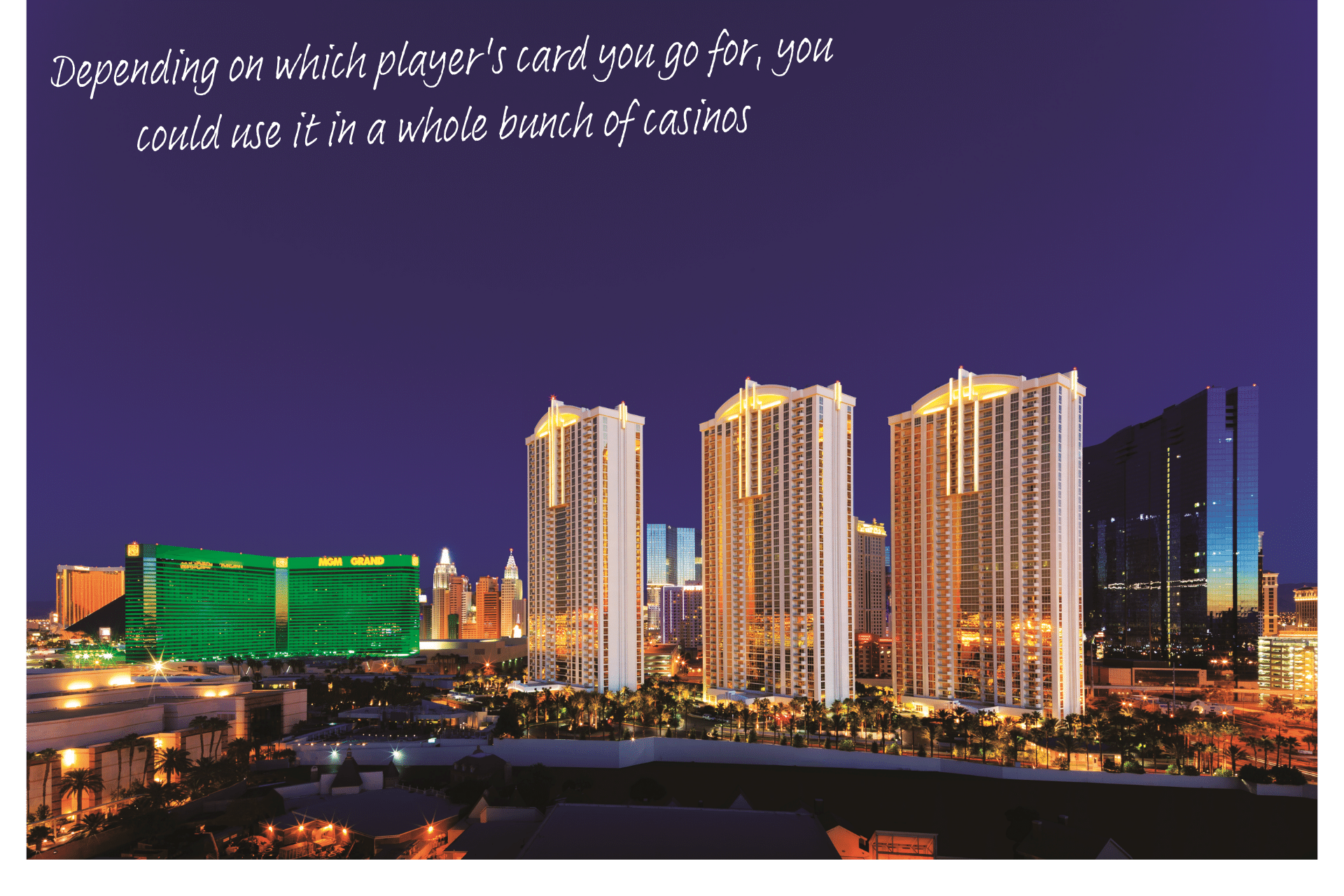 Wait, what's a player's card?
Well, basically it's like a Vegas version of your Tesco Clubcard. Pretty much every casino in town will offer a player's card, essentially a loyalty card, that gives you rewards based on how often you play.
Even if you don't know when you'll be in Vegas again, it's still worth it to nab one of these (free) cards before you hit the slots, because more often than not, the bonus you'll get on first sign up will actually be pretty good compared to the smaller (but still useful!) ones you'll get down the line.
So, what sort of benefits can you get?
This depends on the level of player you are – basically, whether you're a novice gambler or a serious high roller. Obvs, the bigger the amount of dollars you're slapping down on the table, the better the freebies you're gonna get back. But it's still worth it if you're just there to have a bit of fun while in town – you can nab small stuff like in-resort credit to be used not just in the casino but across the resort, for food, drinks, or souvenirs from the gift shop.
Some places will give you a free play if you return within a certain time window, and if you spend some serious cash you might get your resort fees wiped from your bill, or even bag some complimentary nights on the house.
Depending on which type of card you get, you can use it across multiple resorts, like the MGM Rewards Players Card for example, which you can also use at Luxor, Bellagio, Mandalay Bay, Excalibur, and more.
Every little helps…
Ready for Vegas? Or fancy somewhere else? We know a thing or two about cheap holidays here at Netflights. 😉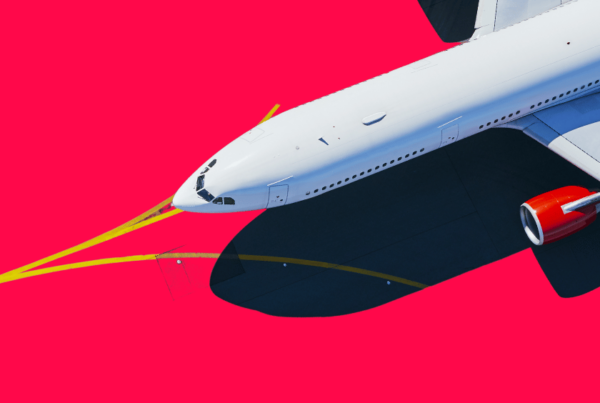 Everyone loves love. And it turns out, a lot of us are quite keen to find it at the airport.…
More and more of us Brits are getting on board with a winter break each year, with some skipping trips…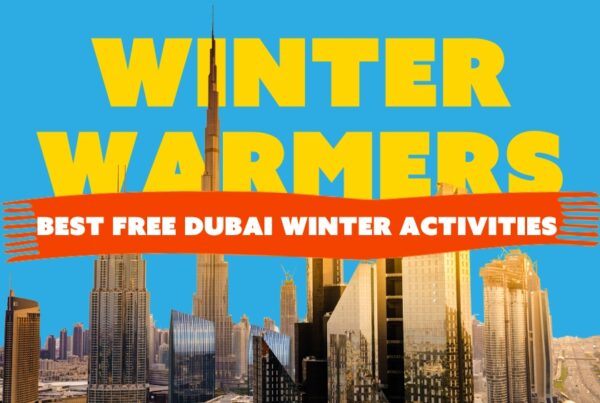 More and more of us Brits are getting on board with a winter break each year, with some skipping trips…