It's always tricky trying to pick the perfect hotel for the whole family; you might want to be near the beach, your spouse may want to be in a city centre, the kids just want somewhere with a pool…this can all lead to unnecessary arguments before you've even got away! The best way is for everyone to compromise but that's not always easy. Every family has different needs, so here is a round up of our top tips: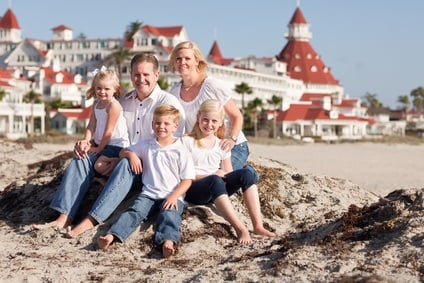 Book a hotel with a kid's club:
Most hotels offer a "Kid's go Free" package which is always great, but make sure they also have a kid's club to prevent boredom round the pool. Most of the clubs provide all day entertainment such as games, film showings, face painting and craft activities to mention a few. Not only does this give mum and dad a chance to relax around the pool, it also allows the children that little bit of independence they crave, as well as allowing them to meet new children and make new friends.
Book adjoining rooms:
If you can't afford a suite, look into either double rooms or adjoining rooms. When you travel with kids, your hotel room becomes an activity hub with visits back during the day for naps, a change of clothes, or some downtime. You'll also find yourself turning in earlier, at your child's usual bedtime, meaning that you'll need to be comfortable in the room after they're sound asleep. So if possible, try book a larger room so you have all the needed space – some hotels even offer large rooms/suites with two bathrooms, which is always helpful when everyone is rushing to get ready!
Try stay in a central location:
The best location is as central as you can get; preferably within walking distance to most of the attractions you plan to visit as this will save money on trains and taxis, as well as giving you a better feel for the place you're visiting. However, if you do plan to use public transport, try and ensure that you are near a tube station or mainline station. If possible, when travelling with children try to find a hotel near a park or playground too, as everyone enjoys a trip to the park!
Babysitting Service:
Not every hotel is able to recommend a babysitting service, and most services need at least 24 hours' notice, so if you think you'll need this, it's worth asking in advance. Most of these services come at an additional cost, but can be worth it if you're looking for a night off to relax. At some high end resorts, the hotel will work to provide the same sitter for your entire stay if you make your request in advance.