Now, be honest with us. This is a safe space. How many of you let your beauty and skincare routine go to absolute pot when you travel? We're all guilty of it. The toiletry bag doesn't get the love it deserves because we're too busy packing 5 books we'll never read (I'll get to you one day, War & Peace…) and 66 pairs of underwear 'just in case'. But we're here to give you the lowdown on how to avoid the most frequent beauty mistakes made while travelling – from eating salty foods to forgetting your gua sha – so you'll be proper glowing for your next holibobs.
1. Using facial wipes instead of a cleanser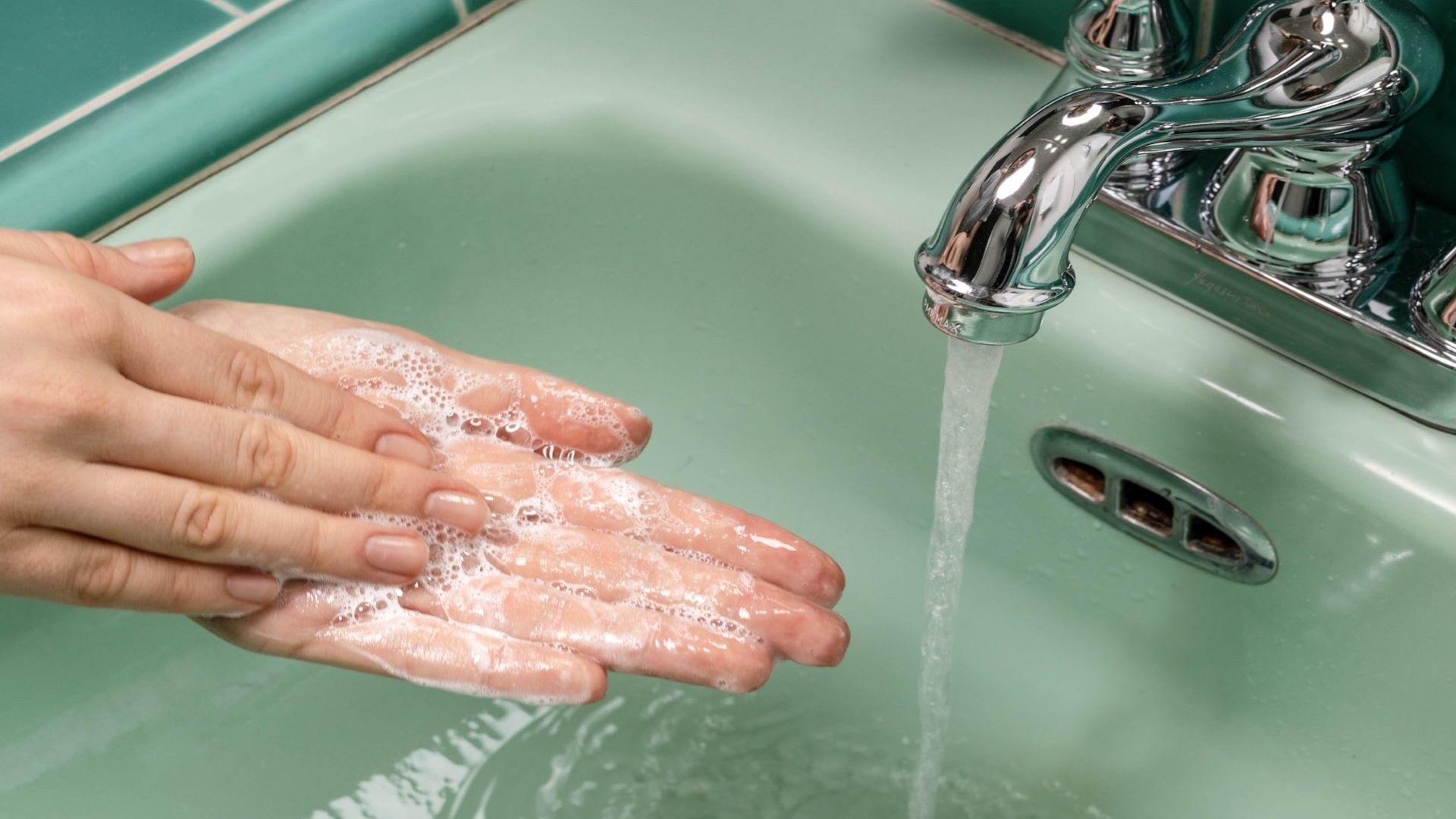 We know it's tempting, but don't. Founder of Apothecary Co and licensed aesthetician, Sarah Lore, says: "We've all done it because they're so convenient, but cleansing with only face wipes is going to lead to trouble for your skin by the time you arrive back home […] While they're good for a quick cleanse in a pinch, they don't get your skin totally clean and can even strip the skin of valuable oils, creating a cascade effect of imbalances to deal with later on." Pack the wipes for when you really need them, but don't get into the habit of relying on them. Be strong. And for extra bonus points, make sure you're buying wipes that are designed to be biodegradable. Happy skin, happy planet.
2. Knocking back the booze before and during your flight
Look, we all like a cheeky bev or two at the airport. As fun as it may be getting into the holiday vibes early, it's seriously not worth the come down when you're dehydrated and puffy, which is what will happen if you get that 8AM G&T.
Dermatologist, Dr. Geeta Yadav, says: "Eating salty foods and drinking alcohol while on land already causes swelling and dehydration. Add in high altitudes, low humidity, and air pressure in the cabin, and it's a recipe for dry, dull, puffy skin." Dr Yadav suggests enjoying fruits, veg and opting for the unsalted nuts. If the calling for a cocktail is just too strong, drink it slowly and alternate drinks with a full glass of water – we mean it!
3. Forgetting your skincare tools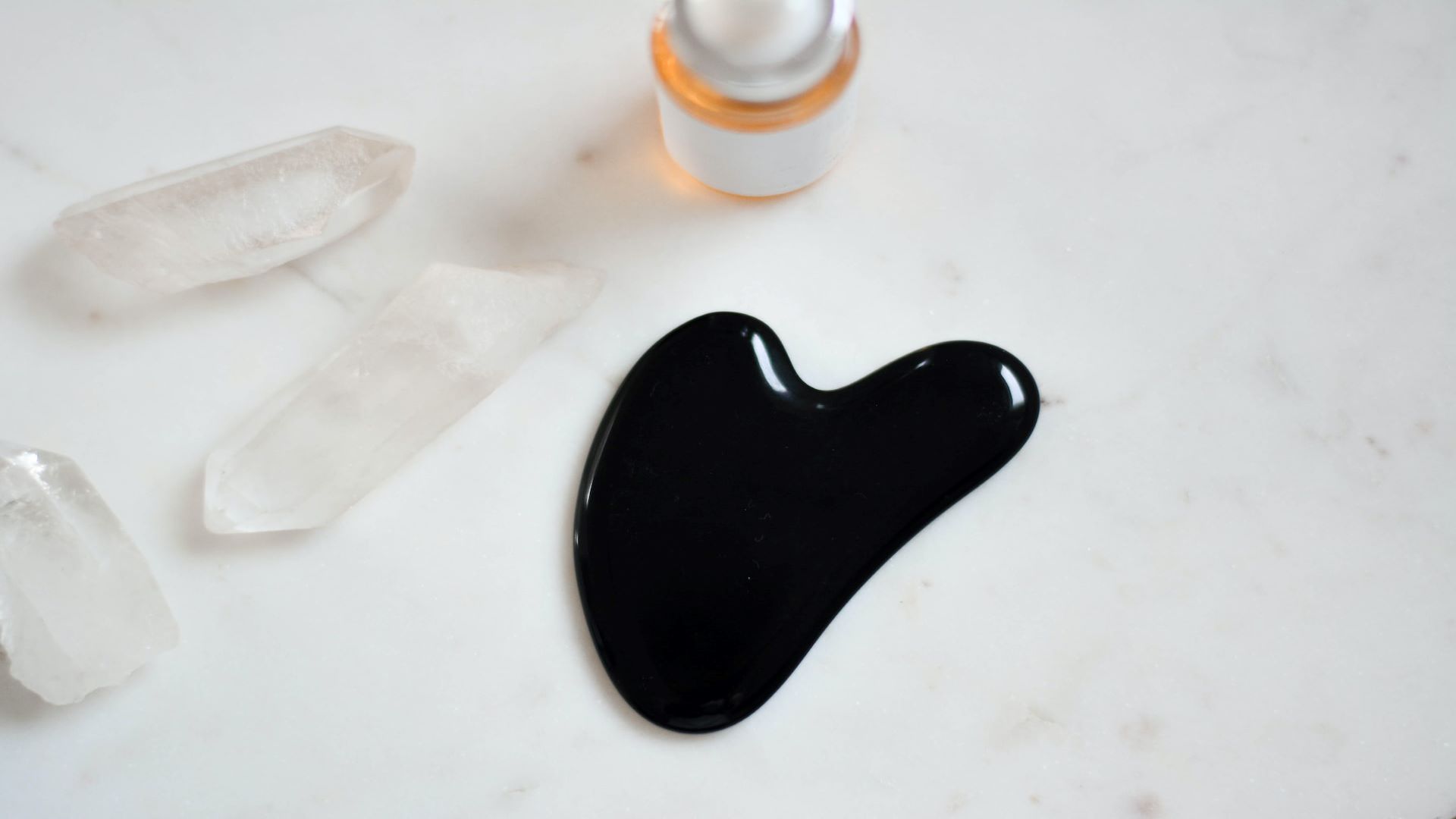 Realistically, diets vary while on holiday and we're all for it – treat yourself! But it's not a surprise to learn that what we eat can really impact our skin.
Want to avoid any inflammation while alleviating swelling? Sarah Lore suggests packing skincare tools, facial rollers or gua sha stones in particular. "With just a few swipes, skin will start to let go of additional fluids, which will decrease puffiness. Circulation will be restored, and skin will be bright and glowy again."
Does a plumber rock up to your house without the tools of his trade? You bloomin' hope not! Unlike 6000 pairs of knickers, these are actually worth the weight.
4. Completely foregoing your skincare regimen altogether
You might be on holiday but your skincare routine shouldn't be! To keep that holiday glow, keep consistent with your regimen. Trust us when we say your skin needs something familiar when it gets chucked into a whole new environment. Dr Yadav explained, "While traveling, your skin is especially vulnerable [due to] different climates, planes, and a likelihood of more alcohol and indulgent meals. It's also more prone to breakouts, irritations, and dehydration."
Bring travel-sized or decanted varieties of your go-to products with you, alongside some extra hydration through serums or sheet masks. It takes a bit of pre-planning, we know, but your skin will thank us.
5. Not doubling down on hydration
Aeroplanes are infamously drying, so it's imperative to use more moisturizing or hydrating products the day prior to, day of, and day after your flight. "Use a serum on damp skin followed by a rich moisturizer to lock in that hydration before you even step onto your flight," advises Lore. "This will help to prevent tight, itchy skin upon your arrival. For people with extremely dry skin, using an overnight moisturizer will give an extra hydration boost." Chuck in a face mask or two – that way you'll be keeping your skin happy and just adding to the chilled out, holiday vibes you've jetted away for.
Sure, an evening face mask in your bedroom with a candle lit is nice, but a face mask in the Maldives is nicer.
6. Using too much eye make up in tropical locales
Heading somewhere tropical, humid, or hot? Drop your mascara wand. It's better to sacrifice heavier eye makeup and keep it simple. Laura Geller, makeup artist and cosmetics company owner explains: "Due to perspiration, the pool, beach, or sun, sometimes if your [eye makeup] isn't waterproof, it can end up where it doesn't belong – like on your eyelid or under the eye." To avoid causing any irritation, she recommends using waterproof mascara and at a push, some waterproof eyeliner.
Right, that's your travel beauty sorted. Now you'll be as glowy as a, er, glow stick? All that's left is to jet off somewhere and Netflights is gonna get you there! Cheap flights to Phuket, anyone?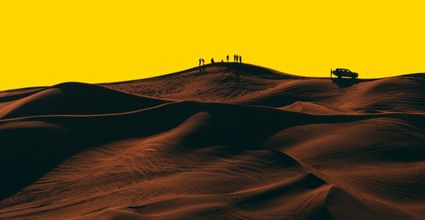 We're Brits, so we like to talk about the weather. A LOT. We especially like to talk about the weather…
St Paddy's Day has only gone and come around again! So we've done the civic duty of rounding up a…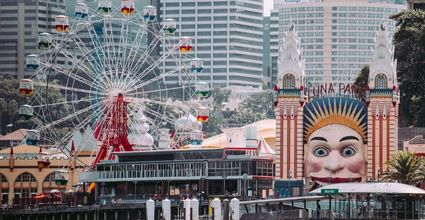 Sydney is the long haul of long haul - so you better make the most of your time over there!…