When organising any trip abroad, one of the less exciting aspects is organising your finances. Deciding how much money you'll need, whether you need an 'emergency' stash and who's going to pay for what is complicated enough, and that's before you've even arrived! In a bid to make organising travel finances a bit easier, here is our breakdown of the different ways to carry the money for your trip.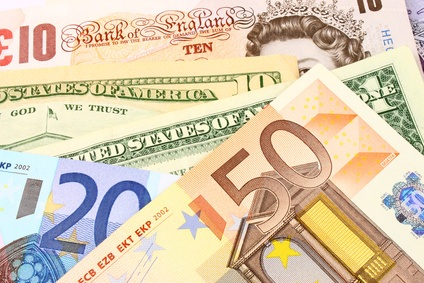 Pre-loaded money cards
Now hugely popular, pre-loaded money cards are designed specifically for travellers. You can load these cards using your local currency before you leave home and then use them in the same way as debit cards. There may be a joining fee, but the exchange rate offered is usually favourable. Another advantage is that in an emergency, someone at home can top up your card to get you some extra cash in a hurry.
Traveller's cheques
Travellers' cheques used to be the most popular and secure way to carry cash abroad, and you can still use them. You purchase the cheques, each of which has a unique serial number, and then cash them as required as you travel. You can exchange them for cash at major banks and many bureau de change offices. You may be charged an initial fee when you buy the cheques and each time you redeem one. The major advantage is that if the cheques are lost or stolen, the issuing company will replace them. Today travellers' cheques are being largely replaced by pre-loaded money cards. ATMs that accept international cards are more widely available and modern travellers tend to opt for the convenience of being able to access their funds anywhere, at any time of the day or night.
Cash
It's a good idea to carry a small amount in hard cash so you can pay for purchases where they don't accept other forms of payment, or in case something goes wrong with your card. However, don't consider carrying huge wads of notes, or travelling with a large portion of your funds for a trip in cash. If your cash is lost or stolen, you'll be stuck. Regardless of how much money you have with you, try to be discrete with your cash and ensure you split it between two separate places – some in a zippered pocket and some in a wallet, for example.
Credit cards
A credit card is a reasonable solution for providing you with an emergency fund, or if you're planning on buying some expensive items while you're away. This is because using a credit card gives you some protection as a consumer – including protection if a company goes bust or if you're sold something faulty or damaged that costs over £100 and that you can't return or exchange. The exchange rate is generally quite good and if you pay the card off at the end of the month, it provides you with free credit. Don't use your credit card to take cash out, though – you'll be charged a "cash advance" fee, which will usually start at around £4 per transaction.
Debit cards
Many banks allow customers to use their debit cards to access funds abroad. However, there are a number of disadvantages to doing this. The bank charges for withdrawing cash outside the country are usually high, and you're not guaranteed a good exchange rate. In some countries, you may also struggle to find ATMs that will accept your card when you need cash.
Advice about exchanging currency
Don't wait until you're at the airport to exchange your currency. You won't get a good deal on the exchange rate and it's likely you'll be charged commission. Also be careful when trying to exchange cash abroad – it can sometimes be more costly. Instead order your required currency online and have it delivered to you, or go to a reputable bureau de change. The Post Office can also exchange many currencies for you.