For loads of you, a trip to New York, New York is a 100% bucket-lister – so you'll probs want to be as best prepared for it as you can be, and that means knowing if it's gonna be raining cats and dogs, be sweatier than Satan's armpit, or colder than Prince Harry's you-know-what…
And once you know what's what with New York's weather, you can find out how to do long-haul flights right, what you can get up to with your other half if it's just the two of you in town, and even how to see the city from Rachel Greene's perspective. You know, the important stuff.
So, what's the general climate in New York?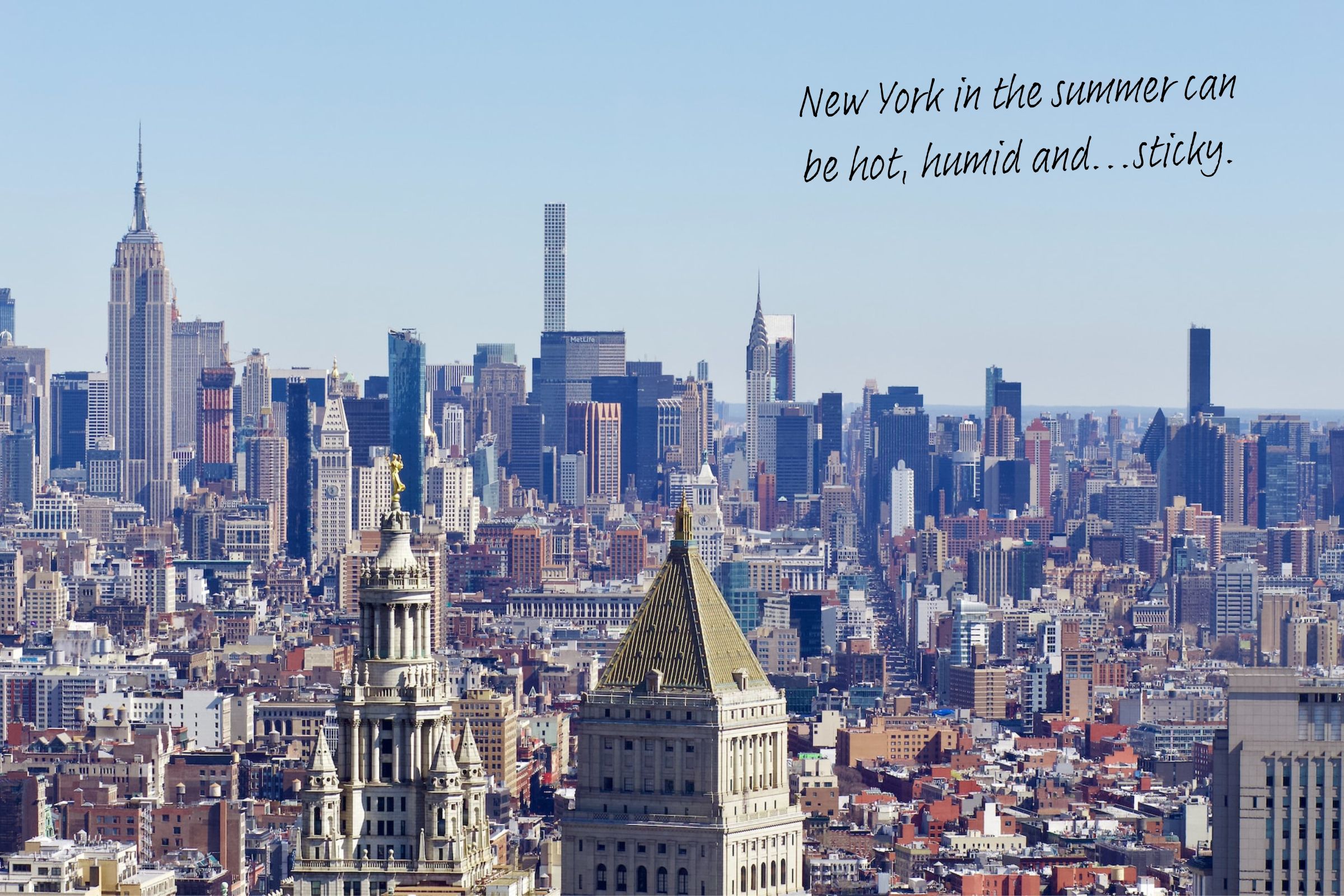 Bear with, we're going to sound like the man off the weather for a sec: New York used to be classified as a humid continental climate but it's now actually considered to sit within the humid subtropical climate zone. Basically, summer and winter are getting warmer. That means things like the Magnolia and cherry trees, always a gorgeous site to see, are blooming earlier and earlier. But it also means that the city is starting to get more and more hot and sweaty summer nights, where temps don't drop below 25 degrees C – yikes. Despite this, the city generally has cool, wet winters and hot, humid summers – with a steady amount of rainfall year round.
Now, let's break it down month by month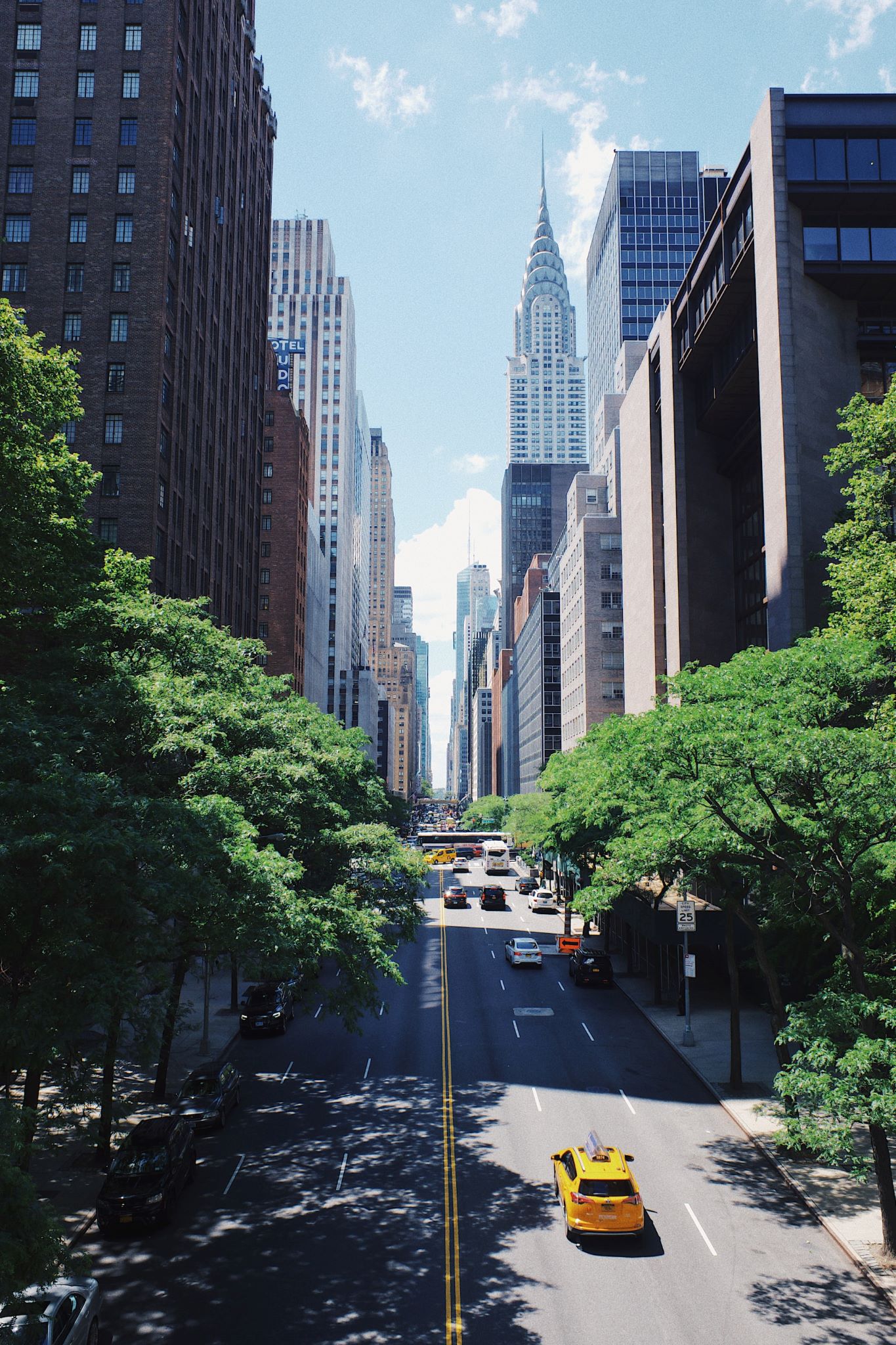 Jan to Feb is gonna be a bit very cold, wet and damp. Expect temps to hover around freezing, so you'll want to dress in layers that you can peel off in a huff when you step inside somewhere that's got the heating whacked right up. It's the cheapest time of year to go because of the chilly weather.
March to April won't be quite as cold as Feb, but you'll defo want that big coat. Temps will linger around 5 degrees Celsius. And if you're very lucky, you might just catch an April heatwave – one of the best times to see the Big Apple. Hotels and flights will go up a bit, but this is still the shoulder season. Bring that brolly, you're gonna need it.
May to June means spring, baby! There's less humidity about, highs of mid twenties, and you'll only need a light jacket or thin jumper – in June you won't need either! Prices are still increasing, but the full flock of tourists won't hit properly until summer.
July to August ain't for the faint of heart, we'll tell ya. It's hot, humid, and just a little bit sticky. Expect temps in the mid 20s to low 30s so stick to light clothing – cotton and linen will be your BFFs. Yep, prices are not cheap at this time of year and the temps can be pretty intimidating but so much of the best stuff happens now, both indoors and out.
Sept to Oct is when the temps peeter off, getting pretty chilly by the time Halloween rolls around. Expect 15 – 25 degrees Celsius. You can still get away with the lighter stuff in September, but if it's closer to the end of Oct you'll want those layers again. This is also the most expensive time of year for flights and hotels, so bear that in mind.
Nov to Dec will give you highs of around 5 degrees Celcius, but it's more likely to be closer to freezing. Heavy jackets, gloves, scarves, hats – you'll want the lot. And a very large hot choc too, no doubt.
Right, when's the best time to visit New York then?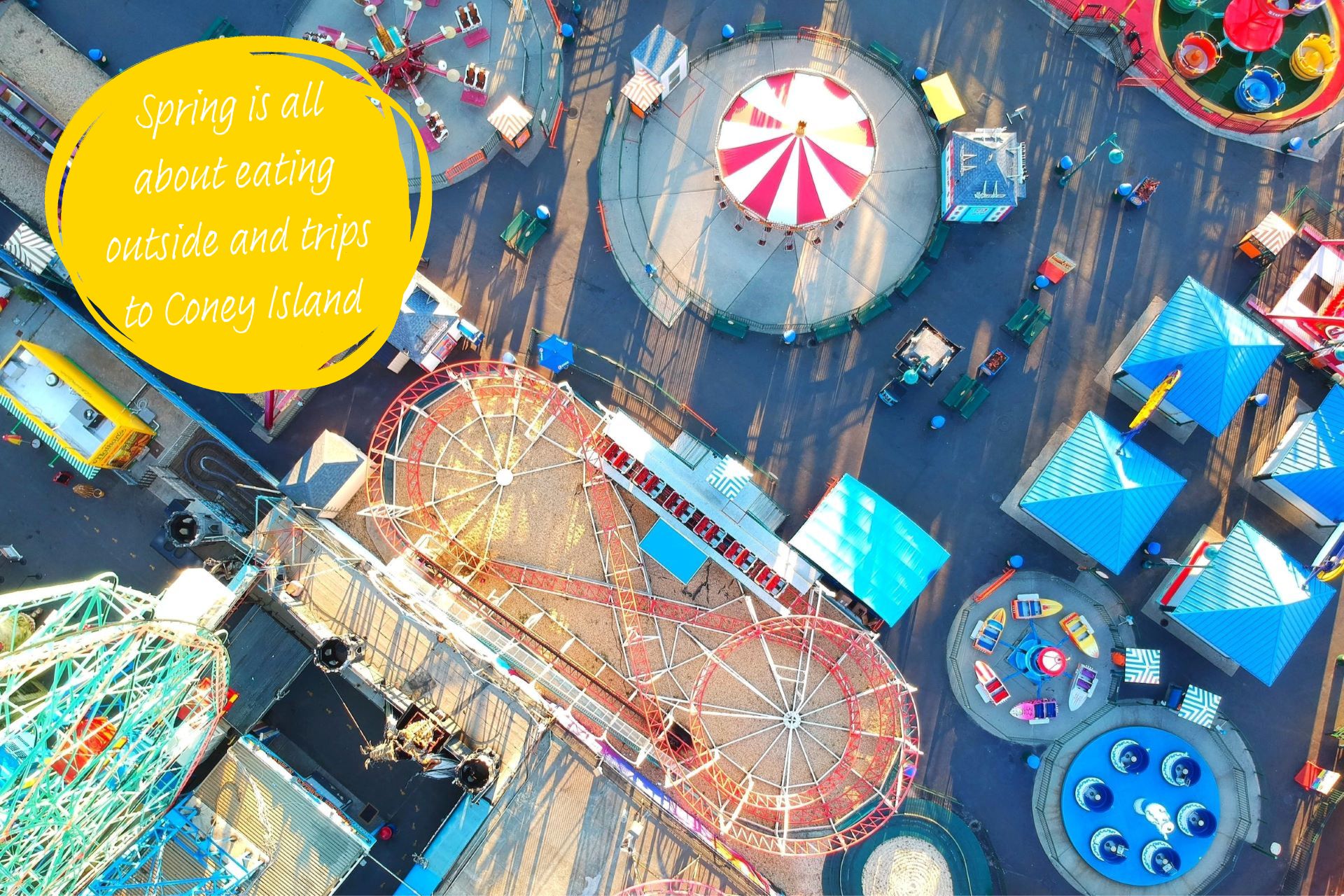 Well, it depends. What do you wanna get up to while you're in town? Each season has its own gems, so choose wisely. The beginning of the year brings with it winter faves like ice skating in Bryant or Central Park (it's free at Bryant!) The end of Jan has Lunar New Year, always a fun celebration in Chinatown. But thanks to those chilly temps, you'll probs want to make full use of the museums (and their central heating) too – the MET runs a 'Date Night' scheme where you can get access to the exhibits at a later hour. There's live music too. And cocktails.
A little further along and the temps rise, so you can catch those blooming Magnolia and cherry trees, or go for a good stroll through Central Park. St Patrick's Day, where everyone is suddenly Irish, comes around on March 17th, so you can get in on the parade festivities. Then you've got the National Puerto Rican Day Parade, the New York Jazz Festival, which springs up right across the city, and then there's Pride on June 26th. New York loves a parade.

Summer means July the 4th fireworks, baby! Watch them from the East River, near Brooklyn Bridge. The Sheep Meadow in Central Park is always a good idea at this time of year – it's a haven for sunbathers. But the Bronx Zoo offers a neat way to get some shade if you need it, and you'll get on a first name basis with an aardvark, an Amur tiger, or even a Nubian Ibex.
December means the tree at Rockefeller Center, obvs! And ice skating beneath it, too. If you're in New York on Christmas Eve, why not start a new tradition and join in with the city's Jewish community by getting a Chinese and going to a movie? Round it out with NYE in Times Square, another bucket list moment you can get ticked off.
Basically, if you've got a set list of places you wanna tick off, and a lot of those are indoor based, then any time of the year is good for you, but if you're more of an explorer, a stroller, a who-knows-what's-around-the-corner-er, or if you just like a good munch at loads of street food stalls, then you'll want the warmer months, better for wandering around in.

Now you know what the weather's like, all that's left is to whack those cheap New York flights in your basket – a good job we know a thing or two about that!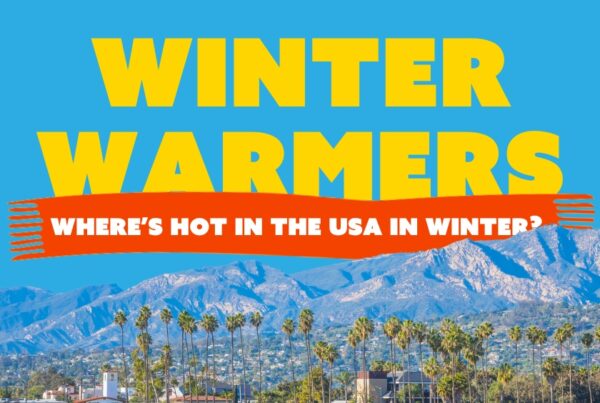 More and more of us Brits are getting on board with a winter break each year, with some skipping trips…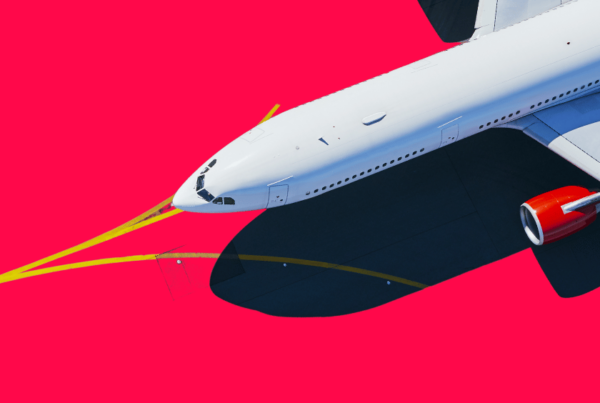 Everyone loves love. And it turns out, a lot of us are quite keen to find it at the airport.…
More and more of us Brits are getting on board with a winter break each year, with some skipping trips…