New York, New York. The city so nice they name it twice. And there's loads of really nice things to get up to with your other half here, whether you're only a couple of months in, going steady now for a few years or if you're old timers at this little thing called love. Date night in this town is easy. Read on for why, lovebirds!
1. Get cosy at a speakeasy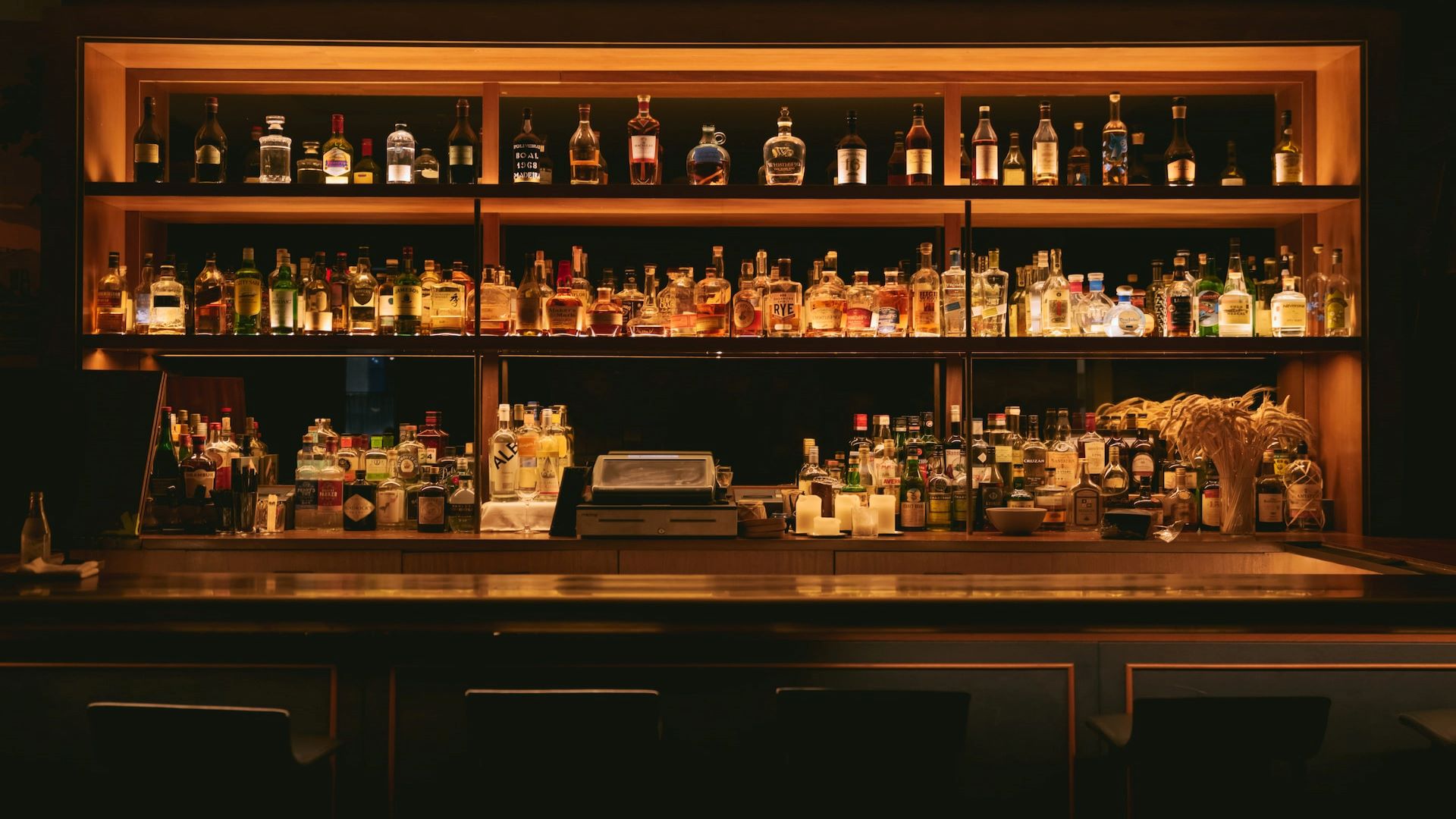 Nothing says speakeasy like New York. Some pavements have weeds growing out of them, but the Big Apple has some of the coolest bars around hidden under the cracks. From the Upper East Side all the way down to Chinatown, the city is riddled with these relics of the Prohibition era. And we always say if you're going to be riddled with something, it may as well be places where you can get a good cocktail! The Back Room on the Lower East Side is the real thing, operating as a clandestine drinking spot since the roaring 20s and still using the same secret entrance a century later. Sip your poison of choice from a teacup just like they did back in the day.
If spontaneity is your thing, try Attaboy (also on the Lower East Side) where menus aren't a thing. Instead, tell the barman what you're in the mood for and they'll whip you up something they reckon you'll like right there and then. Over in Greenwich Village you'll find Employees Only, nestled behind a psychic reading den and with a menu longer than a CVS receipt!
Wherever you end up staying in the city, there's sure to be a speakeasy right around the corner. With their low lighting, soft ambience, and secretive nature they're a great port of call for date night.
2. Practice your swing
If you and your other half are of the competitive nature, then this might be for you. Already a big hit in London and D.C., Swingers (we do love a pun here at Netflights) is a crazy golf course new to Manhattan and found on 29th Street and Broadway. Transporting putters to a 1920s English country golf club – there's no place like home, eh? – Swingers dials it up a notch by adding in a bucket load of mouth-watering street food, cocktails, beers and spirits. The windmill won't be the only thing going for a spin!
This is a great date night idea if you and your partner live on the playful side of life.
3. Catacombs by candlelight
We know hanging out with a bunch of bones doesn't exactly sound like date night material, but stay with us. A tour of the New York catacombs will get you behind the scenes at the Basilica of St. Patrick's Old Cathedral in a small, intimate tour lit by the soft glow of candlelight. You and your other half will get a chance to marvel at sights rarely seen and see a whole other side to the city.
This one's for those who like to get up to more…unusual things. And, hey, it'll make for a great story back home.
4. Spend a night at the museum…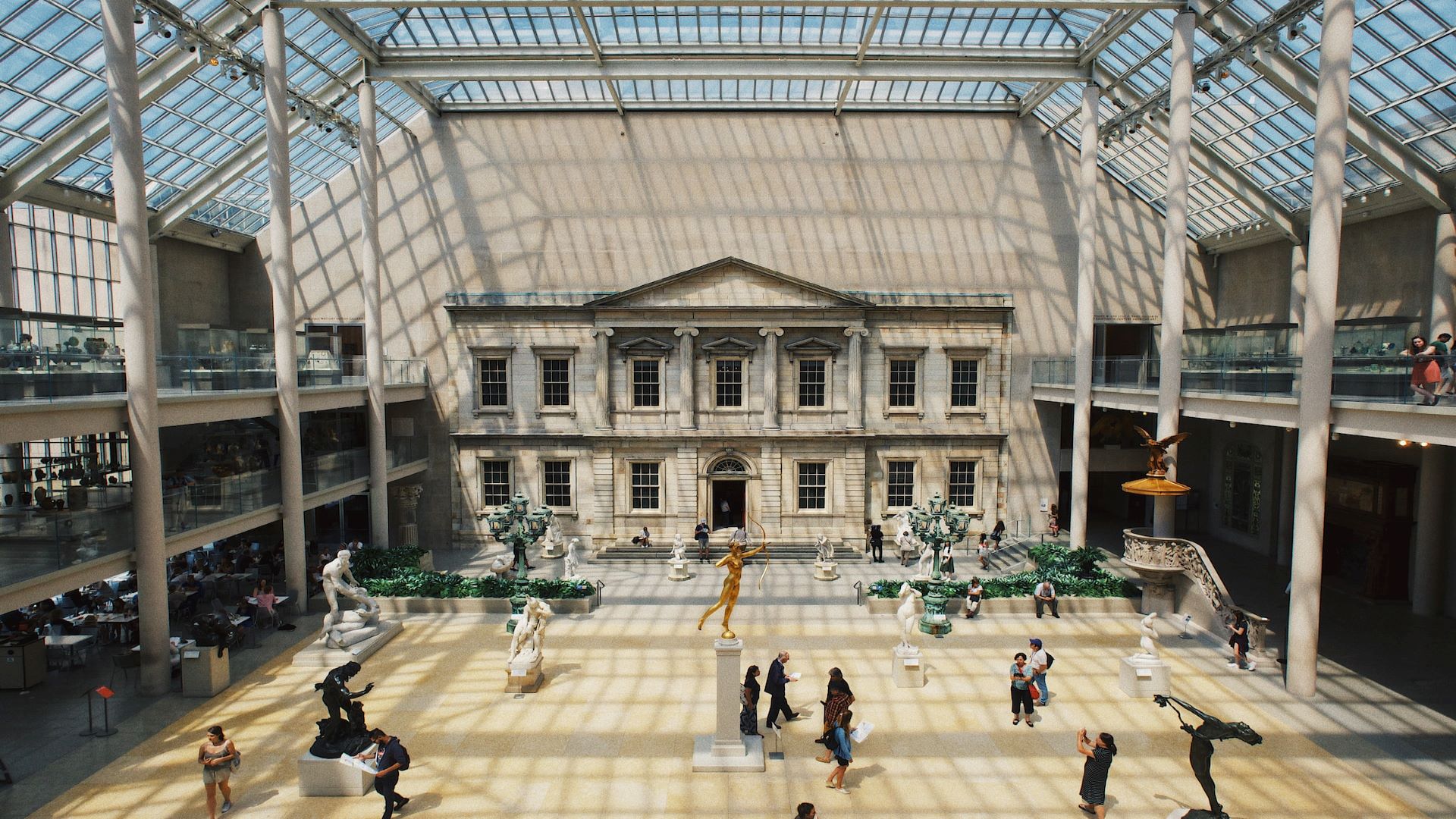 …but maybe not quite like Ross and Rachel from Friends.
The Metropolitan Museum of Art have started a new 'Date Nights' scheme, giving visitors the chance to get up close and personal (but not too personal) with the artwork, alongside some informal drop-in gallery chit-chats, live music and – to top it all off – cocktails.
Pop-up performers are subject to change so you never quite know who you'll get, but Mike Hashim's New Orleans Foot Warmers have been known to roam the museum and bring the sweet sound of the Big Easy to the Big Apple with performances of jazz greats. Slow dance to Satchmo, anyone?
5. VR World NYC
If you're both into your tech then this place is an absolute must. VR World NYC does what it says on the tin, and then goes a bit further. Combining culture with cutting-edge VR technology, it has a shed load of experiences on offer: from the more introspective end of the spectrum with The World 50 Years From Now, a look at our future told in the style of an African fireside storytelling, all the way to Richie's Plank Experience – for the VR newbies, this recreates walk the plank…at 480 feet in the air. There's the 2 player Cook Out: A Sandwich Tale which challenges you to keep up with the orders from a hungry bunch of enchanted creatures. But if you're not made for the kitchen, then you can try out Kayak VR Mirage and take advantage of the Free Roam mode and just sit back, relax, and enjoy the scenery…
6. New York Aquarium
If you time it right, this date night option could cost you zero bucks. It's little known that every Wednesday from 3pm until closing, the New York Aquarium is FREE. Penguins. Sea Lions. Striped Pajama Squid. No, we swear.
7. Enjoy the beauty of New York itself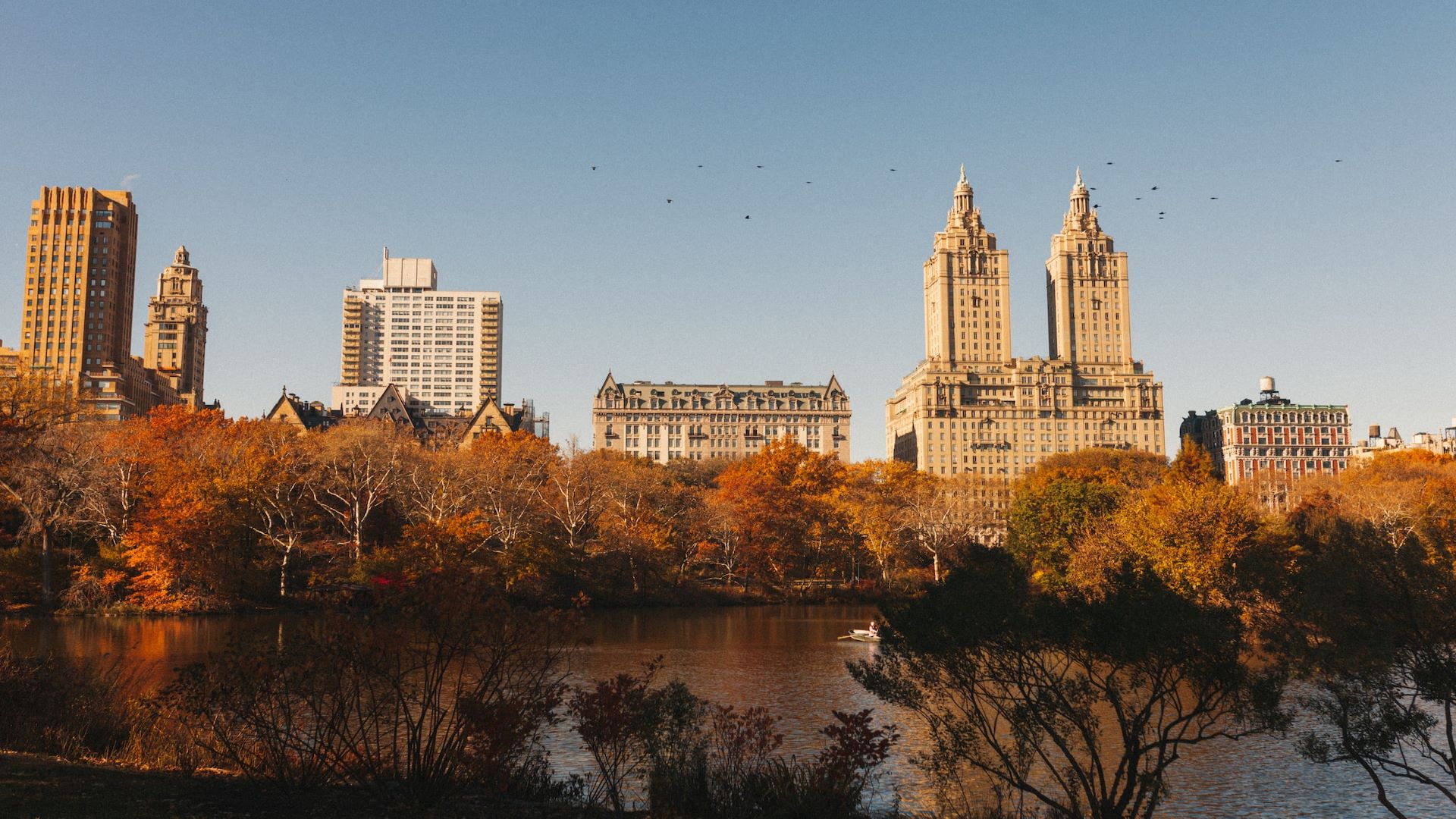 There are plenty of spots in the city that seem made for date night. Take the New York Botanical Gardens in the Bronx, for example. Think a 50 acre forest, a rose garden, an observatory and even a palace modelled after Spain's Alhambra – this is for the lovers who want a break from the city without actually leaving the city. You know it's good when it's a tourist spot even the locals love, and these are no-nonsense New Yorkers!
Built on an old elevated rail line, the High Line is a bit more than just a park. There's gardens for slow romantic strolls through, art installations, performances, food, and a whopping great view of the city. Now, here's a conversation starter: back in the 20s, when the track was still at ground level, men on horses were hired to wave red flags to worn pedestrians of oncoming trains and were known as 'West Side Cowboys'. Level crossings as we know them today are a bit boring in comparison.
Central Park is a bit on the obvious side, but we had to mention it. It's always been a beacon for romance – a path popular with couples used to exist where the Turtle Pond is today and was known as Lover's Lane. But the adorable-ness doesn't stop there: found in Shakespeare Garden is the Charles B. Stover Bench, also known as the Whisper Bench. Ever feel like you tell your partner something and it goes in one ear and right out the other? This is sort of like that, but more romantic. The idea is that you whisper into one side of the bench, and your voice travels to the other side for only your lover to hear. Who needs cans and a bit of string?
8. Visit the Museum of Sex…
When it first opened in 2002, there was literally nothing like it in the museum world. Billed as "an immersive and educational experience", the Museum of Sex offers fun and informative exhibits showcasing different perspectives on human sexuality throughout history. Right now they've got Super Funland, examining the sexual history of the carnival with erotically-charged games and amusements for visitors to get lost in. Oo-er.
9. …or the Museum of Ice Cream
If all that's got you a bit hot under the collar, then cool down with a trip the Museum of Ice Cream. All about 'rediscovering the kid in you', this place is all for human connection and energising the senses to alter the way we experience and love ice cream. With thirteen whimsical ice cream themed installations and Manhattan's highest indoor slide, this place is for the playful ones. Oh, and did we mention the world-famous Sprinkle Pool?
If you love posting on Insta as much (maybe even a bit more) as you love your other half, then you need to come here.
10. Board a Schooner at sunset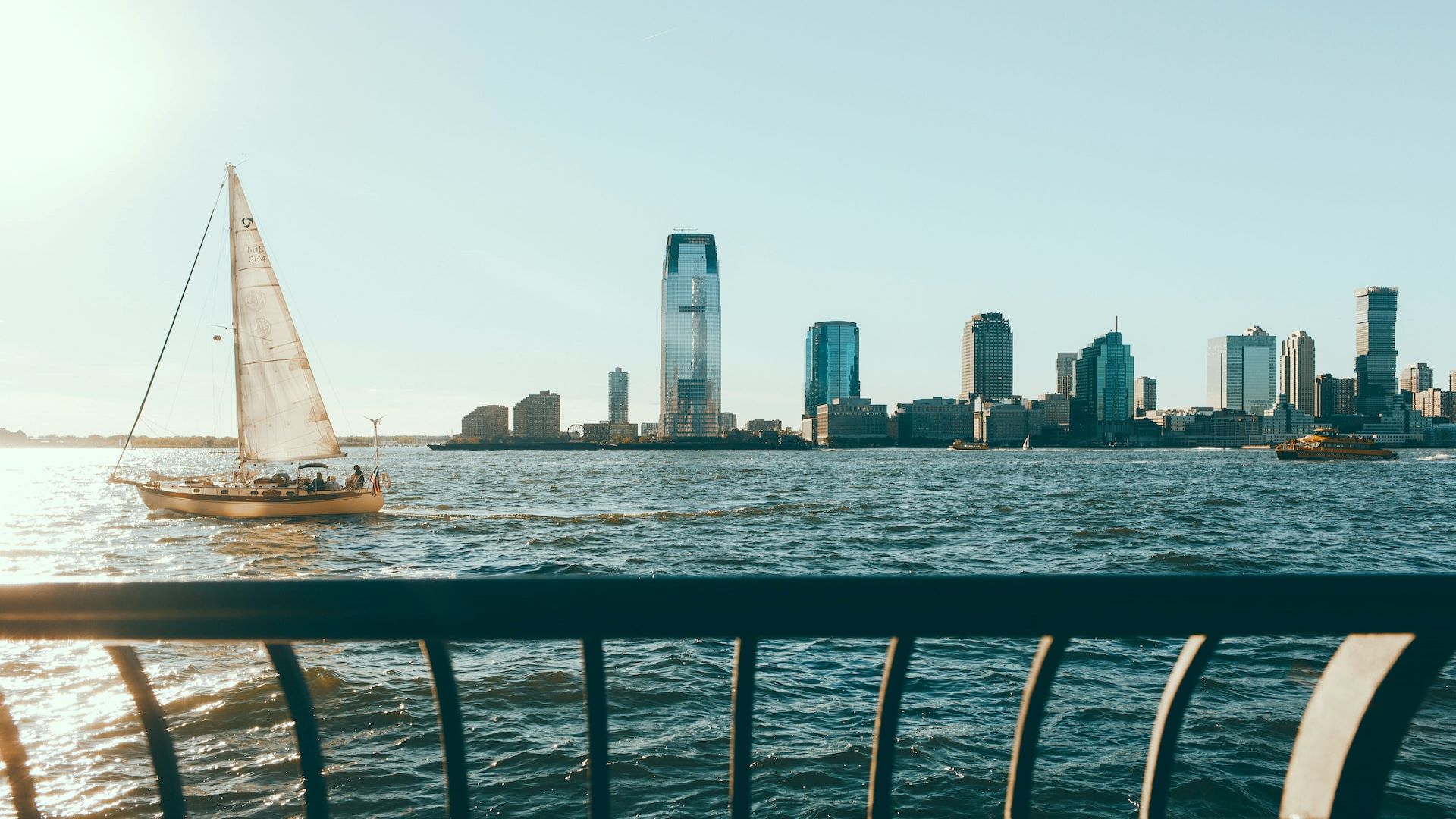 Possibly the best way to take in the city skyline is from the water. Classic Harbor Line offer cruises on one of their three yachts – the Schooner Adirondack, the Schooner America 2.0, and the Luxury Yacht Manhattan. These bad boys will take you on a trip around all the landmarks – Lady Lib, Ellis Island, Brooklyn Bridge – as the sun sets over the Big Apple and the big ol' drink in your hand.
It's pretty easy to forget that Manhattan is actually an island when you're in the thick of it, so these tours will give you a whopping new perspective on the city – making it a great option for both New York newbies and seasoned old-timers.

Pssst: if you're heading to New York last-min, don't panic! There's still loads you can get up to – check out this post for some tips on where you can go with last min reservations, and attractions which require no reservations at all!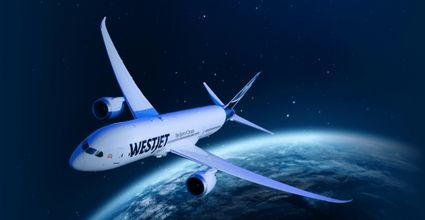 We love a good pull of the leg on April Fools and we're a particularly lucky bunch of folks, being…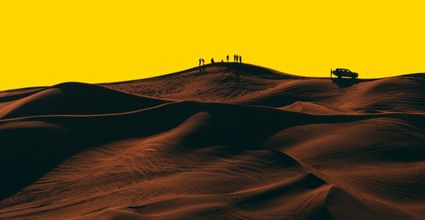 We're Brits, so we like to talk about the weather. A LOT. We especially like to talk about the weather…
St Paddy's Day has only gone and come around again! So we've done the civic duty of rounding up a…