Think of New Year's Eve and you probs think of the famous ball drop in New York's Times Square (and Monica and Ross Geller's infamous dance) or maybe explosions of colour over the Thames in London and a tipsy rendition of Auld Lang Syne (and Jools Holland on the TV, obvs!). These are tried and tested ways to ring in the New Year, but we thought we'd bring you a quick guide to some NYE revelries around the world you might not immediately think of. They throw a slap up party in Seoul, for example. And who says you can't step into 2023 in a bikini and flip flops like they do in Thailand?
Tabula Rasa, baby!
Dubai, United Arab Emirates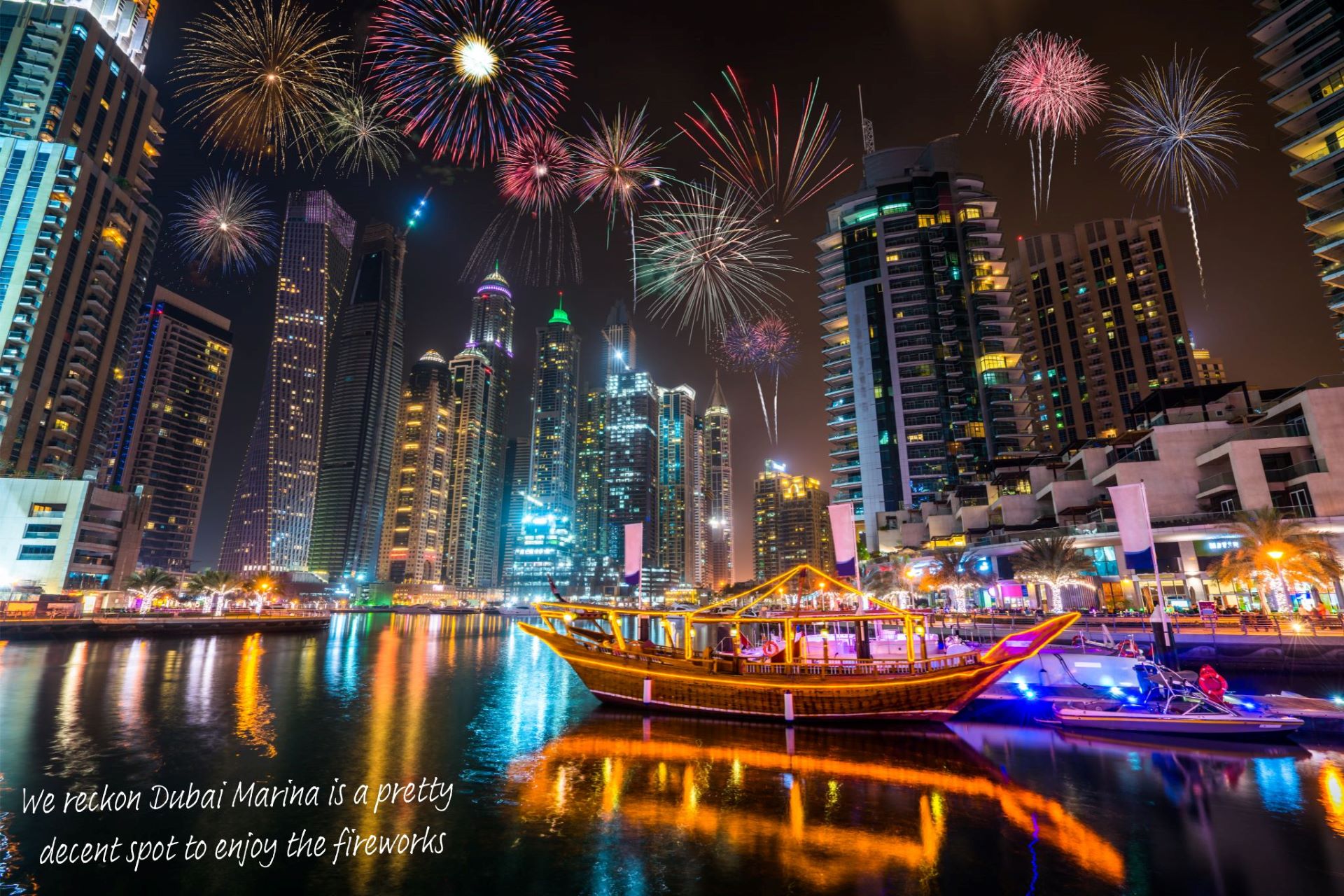 Dubai is set for a pretty special night this year. As always, the world's tallest building, the Burj Khalifa, will be lit up come midnight by a burst of fireworks. But if that wasn't enough of a whopper, this year over one billion viewers from around the world will be able to witness the Burj nab another record breaker for its collection – the largest laser display in the world, with light beams travelling the longest distance ever. Synchronised with the fireworks and the dance of the Dubai Fountains, NYE in downtown Dubai is going to be epic AF this year.
But it's not allll about the Burj! There's loads going on elsewhere in the city. At the mega fancy end of the spectrum, you can head up, up, up to the Aurora Skypool Lounge, set in the Palm Tower, where you can get a mega view of the fireworks from AED2,750 per person, or you can stay more down to earth at Azur, found on the third floor of the Raffles hotel and overlooking the gorgeous Raffles Garden – and if you reckon you'd rather be down there amongst all that lushness as fireworks explode overhead, then you can! Just rent a private cabana.
It might be called the Business District, but there ain't anything dreary about at New Years. Take the shenanigans going on at Basko, for example. Rock up here and you'll be greeted by hundreds of paparazzi snapping your picture like the A-lister you know you are, deep down inside. After the star treatment, it's time to be wined and dined on the terrace overlooking the fireworks. At the Centara Mirage Beach Resort, meanwhile, you'll enjoy live entertainment and alfresco dining overlooking the seashore. Oh, and don't forget the belly dancers, saxophonist, and more…
If you're the kinda person that never wants the night to end, then you'll want to head to the, er…Dubai Opera? No, really! They're hosting the Disco Til' Dawn Party, where you can expect a three course meal, followed by – our favourite – 6 hours of free flowing drinks! Yes, please, and thank you. Head outside come midnight to catch the fireworks, then it's back inside to boogie the night (or rather the morning!) away.
And the cherry on top? We hear Kylie Minogue is performing at Atlantis, The Palm. Wow, that's sure to be a rush (sorry, we couldn't help ourselves.)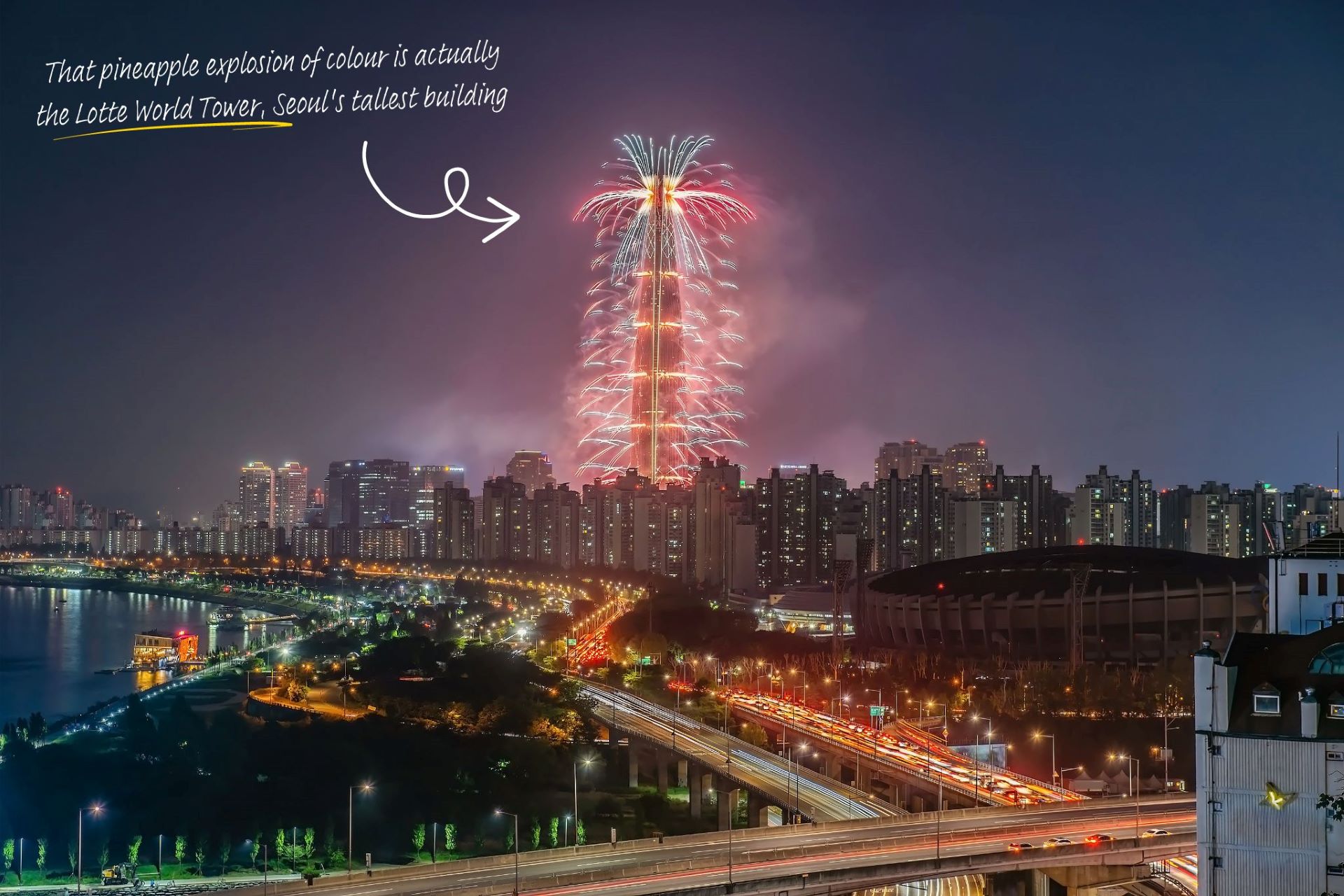 Things go a little differently in Korea. There's definitely still loads happening on New Year's Eve, but it's actually more of a thing to go out and wait for the first sunrise! They'll head to the mountains or the east coast to watch it light up the dawn sky – Koreans believe wishes made during this moment are extra powerful. If you're staying in the capital, Seoul, we reckon a great spot to watch it from is by Cheonggyecheon Stream in the downtown area.
In terms of events happening the evening before, things are a little more toned down here – after all, the party really starts with the Lunar New Year. So, really, New Year's Eve (as we know it) is just a warm up. Pre drinks, you could say! The place to be, though, is the Boshingak Pavillion, in the Jongno area. This is where city officials gong (33 times!) a whopping great big brass bell to ring in the new year. And then there's fireworks, of course. But for the main fireworks display, the all-singing, all-dancing one? You'll need to head to Lotte World Tower. The tallest in Korea, it forms the base from which launch hundreds of fireworks in a truly jaw-dropping spectacle. We reckon it's right up there with London and Sydney – yep, we said it!
Elsewhere, Soul Light, a large-scale media event that happens throughout the year at Dongdaemun Plaza, is getting a special New Year's Eve twist. Free to attend, the theme this year is The Universe and a special version of the show, along with a countdown, will start from 11.50PM. In the Gangnum-gu area, you can be treated to not a fireworks show, but a drone show. Last year, the Starfield Coex Mall used 600 drones to create a dazzling show, and it's widely expected that they'll do the same this year.
Seoul is known for being a bit of a party haven, so they go all out at this time of the year. After a three-year hiatus, the famous Gatsby New Year Party is back. Think performances, dancing, and giveaways, all before the countdown hits zero. At Sandglass Park in Jeongdongjin, there's an actual sandglass, so massive it takes a year for the sand to trickle through, which gets turned over and reset at exactly midnight.
This all sounds pretty amazing, especially considering this isn't even the main event for Koreans! But a word to the wise, wrap up TIGHT. Winters in Korea can be pretty brutal!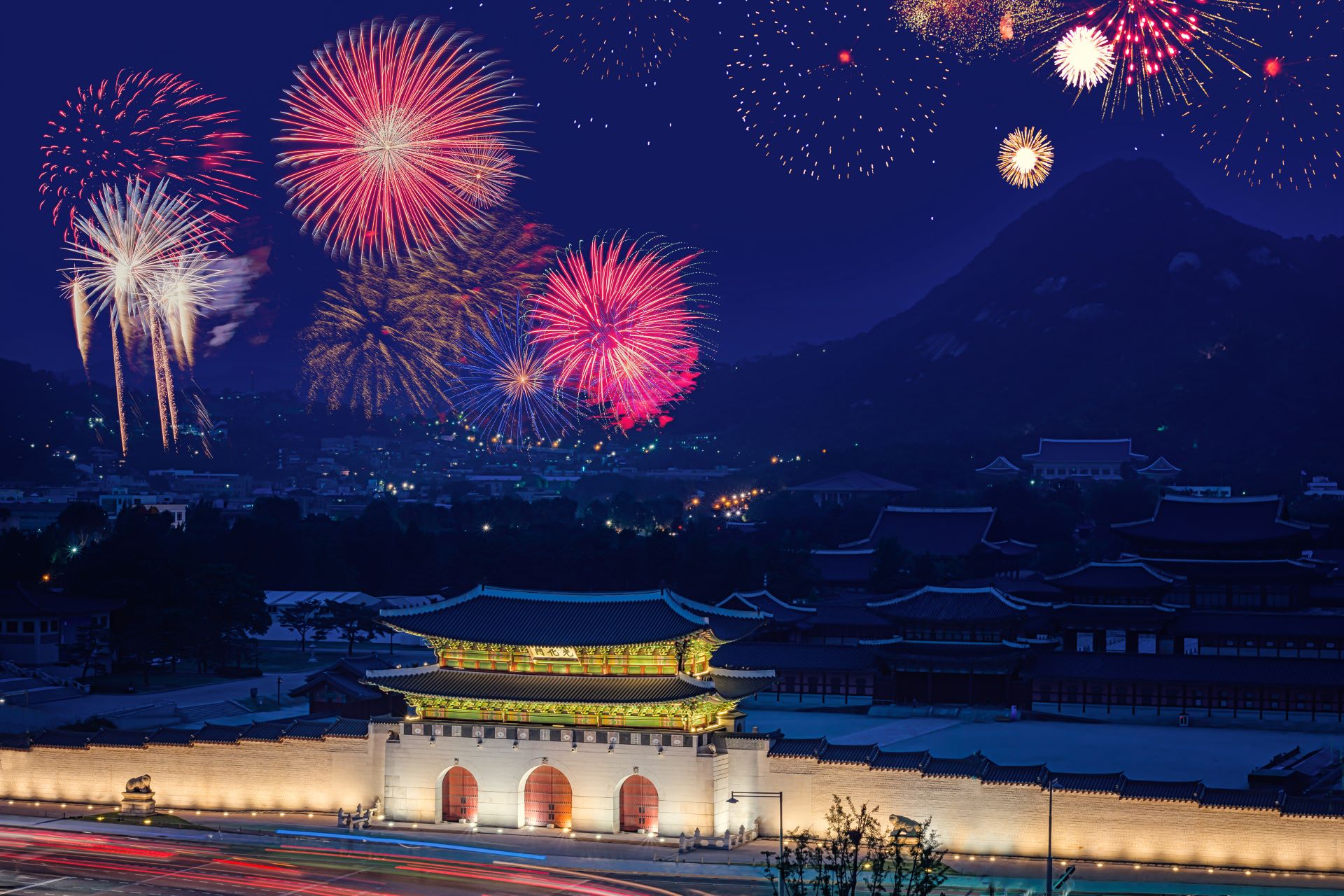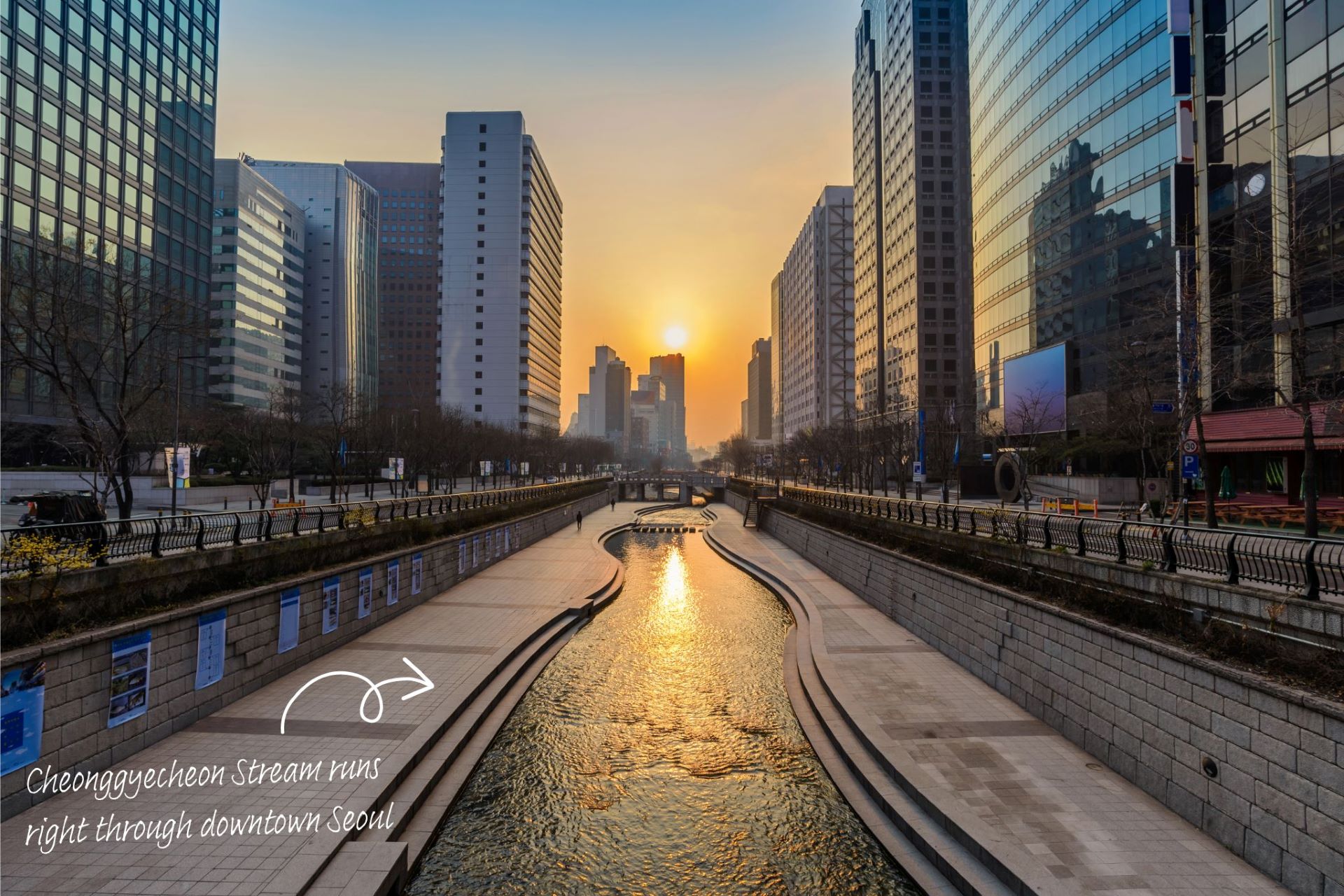 If you're just after a right good party, then Bangkok is the place for you. Actually, there's so much going on here there might actually be TOO much.
But if we were to distil it into two absolute MUST visits? Khao San Road, for one, and the Full Moon Party at Ko Phangan. Both classics for VERY good reasons, the Khao San Road Street Party is a mega night out, possibly the wildest night out you can have in Bangkok! Deliciously chaotic and completely unapologetic, this street is lined with bars that offer cheap food and even cheaper drinks. Be prepared for HUGE crowds and loud music – if actually seeing the clock countdown to zero is really important to you, then you might want to skip this one! The music doesn't stop as one year ticks over into the next, and apart from a quick round of applause, there ain't a huge amount of fanfare before it's right back to partying! There's loads of events in the city for those with big budgets, but if you want to celebrate on more of a shoe string, then this place tops the list. The Full Moon Party, on the other hand, isn't just a New Year's Eve thing. The parties here rage all year long, but they're extra fun at this time of year. The New Year party actually starts about a week before – we told you Bangkok is where it's at for partying! But make sure to stick around for the countdown festival and fireworks.
If an all night rager isn't quite your cup of tea, then you're still set for a pretty amazing night. Get away from the crowds down below by heading up to one of the many, many rooftop bars. Try Octave, Above Eleven, or the Sky Bar. Whichever one you pick, you're guaranteed a sweet view of the fireworks lighting up all over the city. But if you don't want to stay put, climb aboard a river cruise along the Chao Phraya River and clink glasses whilst colours burst overhead and you glide past landmarks like Wat Arun, Rama VIII Bridge, and, of course, the Grand Palace. People who've taken this option say it's one of the most unforgettable New Year's Eves they've ever spent. Pretty high praise, we reckon.
For something for all the family, head to Asiatique. This riverfront open-air mall is free to enter and absolutely chocka with shopping and food stalls to keep you busy all night long. Head out there earlier in the evening and you can check out the brand new, seriously impressive, Sirimahannop Tall Ship, a replica of the famous vessel that brought riches and prosperity to the Kingdom of Siam back in the day. But come night there'll be special celebrity guests and fireworks when the clock strikes 12.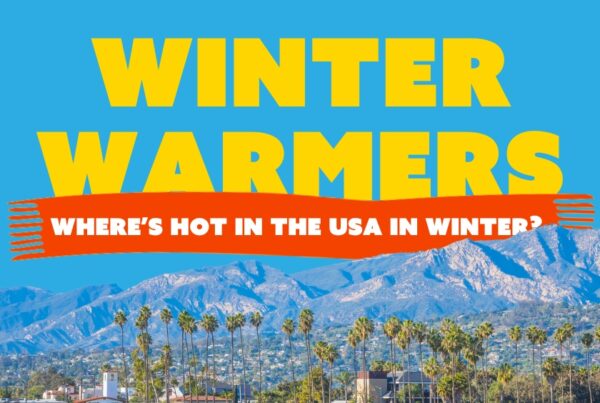 More and more of us Brits are getting on board with a winter break each year, with some skipping trips…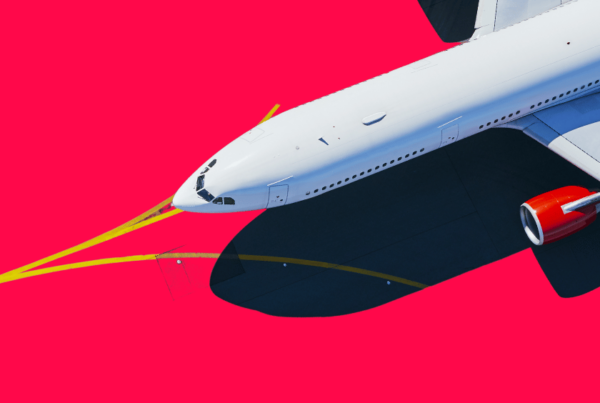 Everyone loves love. And it turns out, a lot of us are quite keen to find it at the airport.…
More and more of us Brits are getting on board with a winter break each year, with some skipping trips…