Prince Harry, the "bad boy" of the royal family, knows how to have a good time. It seems he is not afraid to let the public know about his antics as evidenced by the now infamous pictures showing him playing "strip billiards" in Las Vegas recently.
You may not be a prince or a princess, but while in Vegas you can party like Prince Harry. It may not get as much press coverage, but you'll definitely have a great time and here is where to go!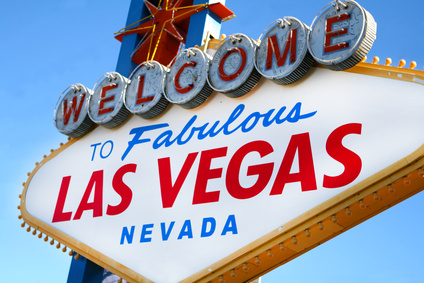 Rehab at the Hard Rock Hotel
You've seen it on tv, all those beautiful people having a good time at the Rehab. Just imagine Prince Harry splashing in the pool. Would he keep his swim trunks on or start a game of "strip Marco Polo"? This is one extreme party pool. If you're lucky enough to get in you may see some buff and beautiful celebrities who aren't afraid to let loose. You'll certainly get an eyeful of teeny bikinis and Speedos while enjoying cocktails and rocking to the sounds of a DJ spinning tunes from hip-hop to rock 'n' roll.
Blondie's Sports Bar and Grill
Hang out with the college crowd where you'll be surrounded by college team banners, waitresses in cheerleading outfits, and where beer pong tournaments offer a legitimate reason to drink. Perhaps "strip beer pong" is in the works. If you're looking for a fun time at minimal expense, drop in on Tuesdays when twenty bucks will get you all-you-can-drink wells and draft beer. If you want to put your drinking and coordination skills to the test, Wednesdays and Thursdays offer beer pong tournaments with $200 and $500 bar tab prizes.
Karaoke at the Imperial Palace Resort
Do your friends think you're a yet-to-be-discovered crooner who just needs a venue to be heard? Here's your chance to shine. Head up to the third floor of the Imperial Palace for karaoke where you'll have more than 15,000 songs to choose from. "Put Your Clothes Back On" by Rodney Carrington may not be on the list, but just imagine Prince Harry singing that one. Immortalise your performance by ordering a DVD of your moment in the spotlight. It's cheaper than renting out a sound studio and you can play it for anyone willing, or unwilling, to listen.
Marquee Nightclub and Dayclub at the Cosmopolitan
This venue is over-the-top in every way. With 62,000 square feet to party in and coliseum-style seating around the perimeter of the dance floor, four-story LED screens, and Grand Cabanas with infinity pools, where else would you want to go in Las Vegas? Even Prince Harry would have to do something pretty outrageous to get noticed here. The Marquee is one of the newest party spots in Las Vegas and is already one of the most popular.
Ghostbar at the Palms Casino Resort
Be sure to wear your finest at the Ghostbar where athletic wear and other casual attire will bar you from entrance. Once you're in, you'll be blown away. First, you have to get to the Ghostbar by riding the elevator 55 stories to the top of the Palms Resort. As the doors open, an almost 360-degree view of Las Vegas beckons you. If that's not enough, just look down through the acrylic blocks in the floor where you can see the breathtaking 75,000 square foot Skin Pool Lounge. Maybe you'll spot Prince Harry in the crowd.
So you're not a prince or princess, but while in Las Vegas you can party like one. Almost anything goes in Vegas, as Prince Harry, in all his finery, has shown.
You can get deals on flights to Las Vegas from the following UK airports
Heathrow to Las Vegas
Gatwick to Las Vegas
Manchester to Las Vegas
Edinburgh to Las Vegas
Newcastle to Las Vegas
Glasgow to Las vegas
Birmingham to Las Vegas