March 1911, and while a million people are marking the first International Women's Day in rallies around Europe, back in England Hilda Hewlett is quietly studying to become the first woman in the UK to gain a pilot's licence. She earned her certificate in August, just four weeks after Harriet Quimby made the same achievement in the USA.
And in the century since, those early pioneers have been joined by a host of remarkable, smart and determined women who are still achieving firsts in aviation today.
International Women's Day
So this International Women's Day we're celebrating the women who have blazed a contrail in history and across the skies to help #PressforProgress in aviation.
From engineers and attendants to barnstormers and solo navigators, from the UK to the USA, China and Lebanon, join us in celebrating the history of women in aviation from the early days of the aeroplane to the 21st century. These are Women with Altitude.
1910
Raymonde de Laroche
French
Born: 22 August 1882, Paris, France
Died: 18 July 1919, France
In 1910, in the still early days of aviation, Raymonde de Laroche became the first woman in the world to receive a pilot's licence, paving the way for other women to follow in her footsteps and take to the skies.
A year earlier, she had set another remarkable landmark. With the help of the aviation pioneer Charles Voisin, who provided instructions from the runway, she successfully piloted a biplane with no one else onboard. This was the first solo flight by a woman.
"Flying is the best possible thing for women."
1910
Lilian Bland
British
Born: 22 September 1878, Maidstone
Died: 11 May 1971, Kent
Energetic, unconventional and adventurous, Lilian Bland became the first woman in the world to design, build and pilot her own plane. Playfully named Mayfly (it may fly, it may not fly), it was also the first biplane of its kind to be developed in Ireland.
While she didn't go on to pursue a career in aviation – her interest soon shifted to automobiles, much to the delight of her family – this remarkable and personal feat, achieved between 1909–1910, was astonishing and unprecedented. It secured her place in aviation history.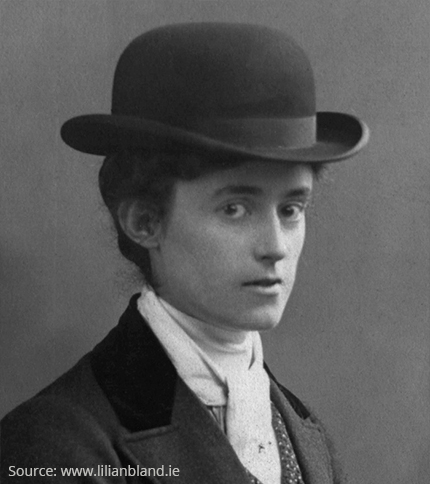 1911
Hilda Beatrice Hewlett
British
Born: 17 February 1864, Vauxhall, London
Died: 21 August 1943, Tauranga, New Zealand
In 1911, Hilda Beatrice Hewlett became the first British woman to receive a pilot's licence. This was just one of the many extraordinary achievements in aviation for Hilda, whose interest in flying had already led her to pursue a distinguished career in the burgeoning industry.
A year earlier, along with the French aviator Gustav Blondeau, she not only established the first flying school in the UK, but also co-founded Hewlett & Blondeau Limited, a successful aircraft manufacturing business that contributed significantly to Great Britain's war effort during the First World War.
1911
Harriet Quimby
American
Born: 11 May 1875, Arcadia, Michigan, United States
Died: 1 July 1912, Squantum, Quincy, Massachusetts, United States
Described as America's First Lady of the Air, Harriet Quimby was the first woman to receive a pilot's licence from the Aero Club of America in 1911. In 1912, she became the first woman to successfully fly across the English Channel, just three years after the French aviator Louis Blériot made the inaugural flight.
That same year she achieved another milestone, becoming the first female pilot to fly at night. This feat, which was performed during an air meet at the Richmond County Fair, also earned her an impressive $1,500, a huge sum of money at the time.
"There is no reason why the aeroplane should not open up a fruitful occupation for women."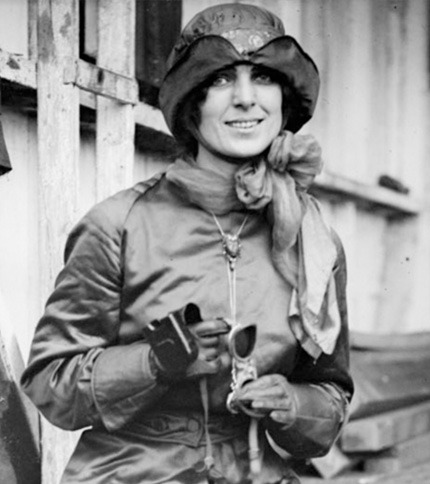 1921
Bessie Coleman
American
Born: 26 January 1892, Atlanta, Texas, United States
Died: 30 April 1926, Jacksonville, Florida, United States
Undeterred by a decided lack of aviation opportunities at home in the US, Bessie Coleman instead travelled to France to learn to fly. In 1921, after seven months of intense training, she was awarded an international pilot licence. She was the first woman of African American and Native American descent to receive this.
On her return to the US, she carved out a successful career as a daredevil show pilot, gaining fame for her incredible stunts and performances at air shows. At the time of her death, she had been saving up money to set up a flying school exclusively for African Americans.
"The air is the only place free from prejudices."
1928
Amelia Earhart
American
Born: 24 July 1897, Atchison, Kansas, United States
Died: Unknown
One of the most famous pilots of all time, and a true pioneer of aviation, Amelia Earhart was the first woman to fly solo across the Atlantic Ocean in 1932. For this, she was awarded the US Distinguished Flying Cross, which recognises "heroism or extraordinary achievement while participating in an aerial flight".
Other notable achievements include being the first woman to fly solo above 14,000 feet (1922); helping form The Ninety-Nines (1929), an international organisation that supports and champions female pilots; and becoming the first pilot to fly solo from Hawaii to California (1935).
"Women must try to do things as men have tried. When they fail, their failure must be but a challenge to others."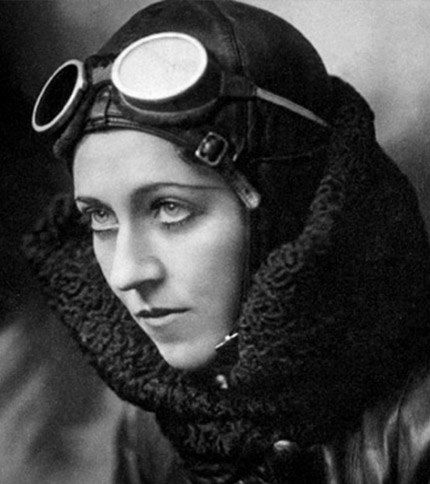 1930
Amy Johnson
British
Born: 1 July 1903, Kingston upon Hull
Died: 5 January 1941, Thames Estuary, St Mary Hoo
In 1930, only one year after obtaining her pilot's licence, Amy Johnson successfully became the first female pilot to fly solo from Britain to Australia, clocking 11,000 miles in 19 days. Her longest solo flight prior to that had been from London to Hull, her hometown.
She would spend much of the thirties setting long-distance records. This included becoming the first pilot to fly from London to Moscow in one day (1931) and breaking the previous speed record for London to Cape Town by an astonishing 11 hours.
"Had I been a man I might have explored the Poles or climbed Mount Everest, but as it was my spirit found outlet in the air…."
1953
Jacqueline Cochran
American
Born: 11 May 1906, Muscogee, Florida, United States
Died: 9 August 1980, Indio, California, United States
In 1953, Jacqueline Cochran, who had already established herself as one of the most prominent female figures in aviation, became the first woman in the world to break the sound barrier in an F-86 Sabre.
Throughout the rest of her life she would go on to set more speed and distance records. Other achievements include persuading the US government to use women pilots in non-combat missions during the Second World War and becoming the first woman to reach Mach 2 in 1964.
"To live without risk for me would be tantamount to death."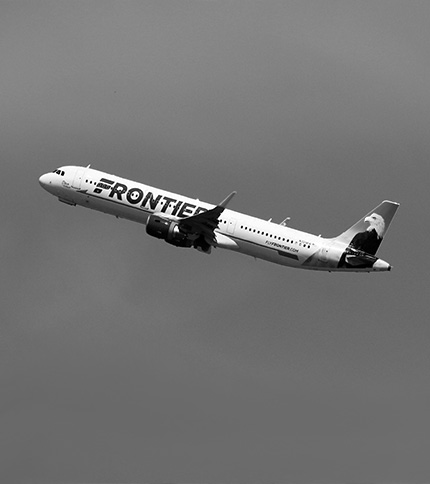 1973
Emily Howell Warner
American
Born: 30 October 1939 (age 78)
It was not until the early 70s that the world would see the first woman pilot a commercial airline, when, in 1973, Emily Howell Warner was hired by Frontier Airlines. Up to that point, no other major airline had ever appointed a female pilot.
In 1976, she set another first, becoming the first woman to captain an airliner. She would go on to fly more than 21,000 hours, and later became a flight school manager, instructor and examiner. Her uniform can be found on display in the Smithsonian's National Air and Space Museum.
2016
Wang Zheng (Julie Wang)
Chinese
Born: 25 December 1972 (age 45), Chongqing, China
After spending most of her life pursuing a career in advertising, Wang Zheng, also known as Julie Wang, decided to take up flying. She obtained her private pilot's certificate in 2011 and became the first Asian woman to circumnavigate the planet in an airplane in 2016.
She joins an exclusive club of eight other women who have flown solo across the globe, and today, based in the US, she continues to fly. She is an airline transport pilot and a certified flight instructor.
"I'm glad I proved that a woman could also do well in fields that men have always dominated."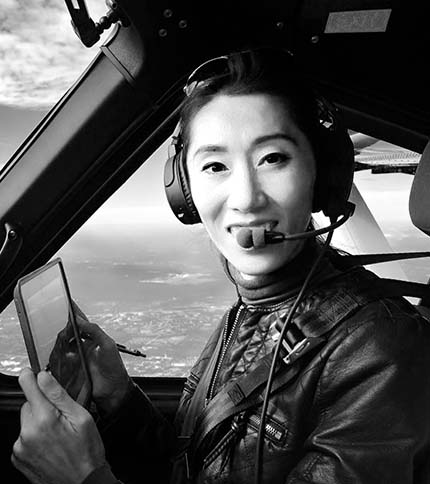 2018
Still working for progress: 
Today's women with Altitude
As well as celebrating women's achievements, International Women's Day is about challenging stereotypes and progressing gender parity. The International Society of Women Airline Pilots (ISWAP) estimates the proportion of female pilots worldwide at just 5%. That's even fewer than the percentage of female CEOs in the UK. While it's not clear just why there's still such a long way to go, we spoke to some modern-day Women with Altitude to find about their experience helping women to #PressforProgress in the world of aviation.
For Kate McWilliams, who became one of the world's youngest commercial airline captains at just 26, "The main reason for the imbalance, I believe, is a lack of female pilot role models, so I spend a lot of time visiting schools to talk to youngsters, both male and female, about gender stereotypes." In fact, Kate's remarkable career almost never happened thanks to that lack of visibility: "I remember one holiday when I was eight years old, and my sister and I went to the flight deck to see the pilots during the flight… One thing that really stands out in that childhood memory is that both the pilots were men about my dad's age, so from that I just assumed that there were no female pilots and I didn't consider it as a career." But after seven years' training and experience Kate became a Captain, flying Airbus A320s with easyJet.
Rola Hoteit, meanwhile, gave up a promising academic career in maths to become Middle East Airlines' first female pilot after challenging a sexist colleague at university who said that women shouldn't fly planes. What started as proving a point became a ground-breaking career: "My challenge was that we would both sit the selection exams and see who could get higher grades. He accepted my challenge; we both applied and sat for the exams. I passed; he didn't. And that's how it all started!" Today she balances her flying career with studying for a Master's in philosophy, a busy family life and her role as Regional Vice President (Middle East) with the International Federation of Air Line Pilots' Associations (IFALPA).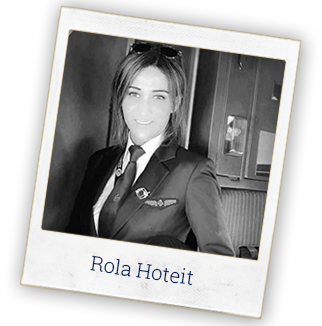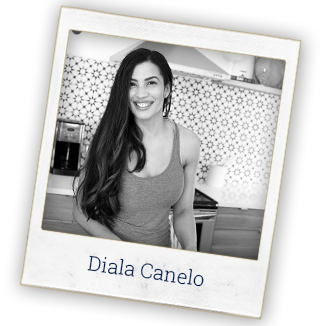 Still a way to go
Diala Canelo balances her work as a flight attendant with her award-winning food blog Diala's Kitchen. Diala has been in the job for 16 years and has seen gradual progress in that time: "It has mainly been a male-dominated profession when it comes to pilots and first officers, but little by little a change is taking place, and nowadays there are more cockpit crew that are female." She cites Judy Cameron, Air Canada's first female pilot in 1978, as an inspiration and hopes that growing numbers of women pilots could have a snowball effect: "I believe the industry would benefit from more female pilots and first officers… Equality will start to happen when more women join."