If you've booked Miami flights, you're probably looking forward to knockout beaches, top-notch restaurants and plenty of swish bars. Super-glamorous Miami is famous for its VIP lifestyle – but that doesn't mean you have to blow the budget to enjoy yourself. You can easily have a fantastic time in this city without splashing the cash, as there are plenty of experiences that won't cost you a nickel. So, if you're travelling on a budget, take a look at these 12 free things to do in Miami.
Enjoy some beach time
Miami's powdery sands are one of the city's major draws, and spending your days here won't cost a thing. Head to South Beach for clear-water swimming and great people-watching, go for a stroll along North Beach or – if you want to bare all – head to the nudist beach at Haulover.
Stroll around the Art Deco district
The Art Deco Historic District is a must-visit on your trip to Miami. You can walk along Ocean Drive and the pretty streets in South Beach, taking photos of elegant mansions and candy-coloured buildings. You'll be able to see iconic Art Deco hotels like Cardozo South Beach, The Breakwater and The Carlisle. And you'll probably spot some seriously cool cars, too.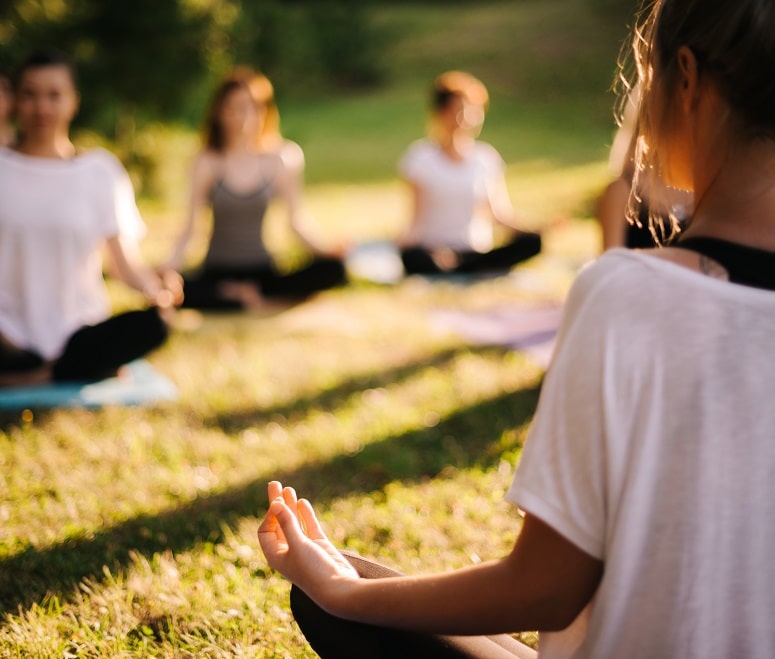 Take a picnic to South Pointe Park
On the very south-eastern corner of South Beach, this 17-acre park is the perfect place for a picnic. Sit beneath a palm tree and look out across the water towards Miami's striking skyline.
Join a free yoga class
This city is filled with fitness enthusiasts – just walk past one of the outdoor gyms to see what we mean – so it's no surprise that there are loads of free yoga classes in Miami. If you want to stretch out in the sunshine, go along to Bayfront Park one morning, where there are free yoga classes every day except Friday and Sunday. Or, if you're not an early riser, there are a number of evening yoga classes in the Miami Beach area, in places like South Pointe Park and Collins Park.
Hop on the Metromover
Fancy a free tour of Miami's architecture? Ride around on the Metromover – the track runs a few metres higher above street level, so you'll have sweeping views of the city.
Visit a free museum
You don't need to spend a fortune to visit Miami's top museums. The city's famous Pérez Art Museum Miami (PAMM) is free to enter on the first Thursday of every month, while The Bass – a contemporary art museum – offers free entry on the last Sunday of the month. And, if you're travelling with kids, check out HistoryMiami, where there are free fun days for families on the second Saturday of the month.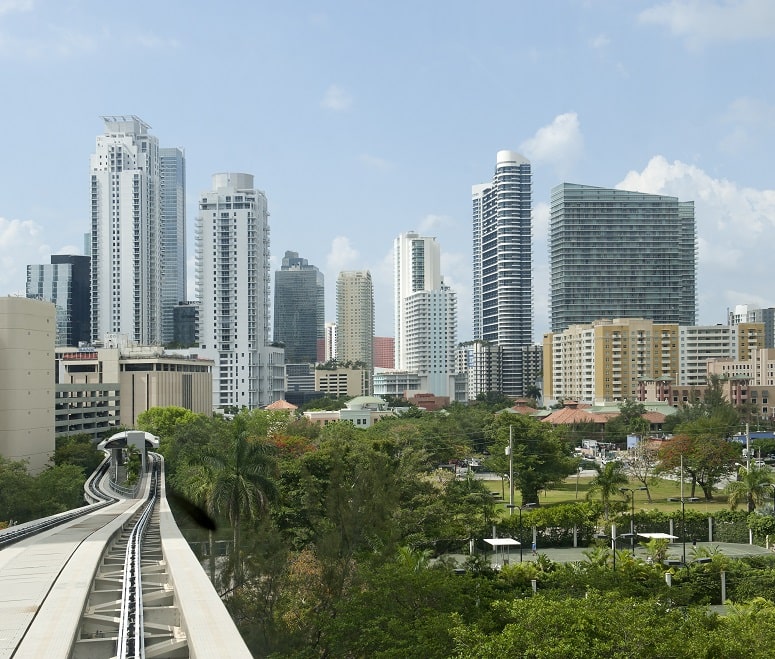 Explore Little Havana
As the name suggests, this part of town is Miami's Cuban district. It's well worth spending an afternoon in this vibrant area – you'll notice Cuban-Caribbean influences everywhere, from the live music to the aroma of freshly-baked empanadas. The food in Little Havana is fantastic and, whilst it's obviously not free, it's much cheaper than elsewhere in Miami.
Tuck into free tacos
If you do want free food, there's only one place to go – Wood Tavern in the Wynwood area. Every Tuesday night, this place gives away tacos to anyone in the bar. These much-loved 'Taco Tuesday' events run from 6-9pm and the food doesn't cost a dime – but tips are very much appreciated.
Play dominoes with the locals
In case you didn't know, the game of dominoes is a big thing in Cuba. So you won't be surprised to learn that it's also a very popular pastime in Miami. If you go to Maximo Gomez Park – AKA Domino Park – in Little Havana, you can watch local residents play for hours. If you're feeling brave, why not give it a go? Although, we should warn you, these guys are regulars – so it's unlikely you'll win.
Listen to live music
Fancy some live entertainment? Catch a free show at Bayside Marketplace. There are daily concerts on the Marina Stage, ranging from funk, jazz and pop to Latin and Brazilian. The stage is right in front of Biscayne Bay, so the views are pretty great too.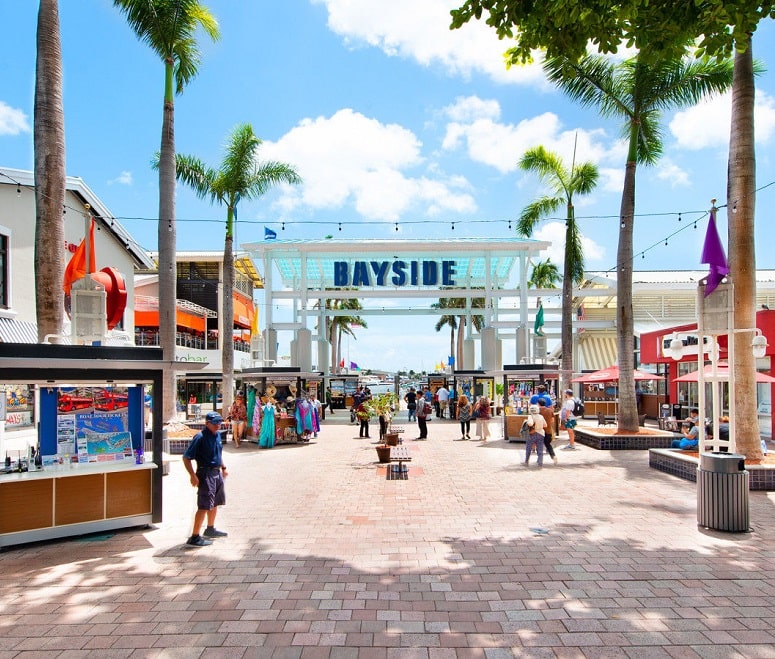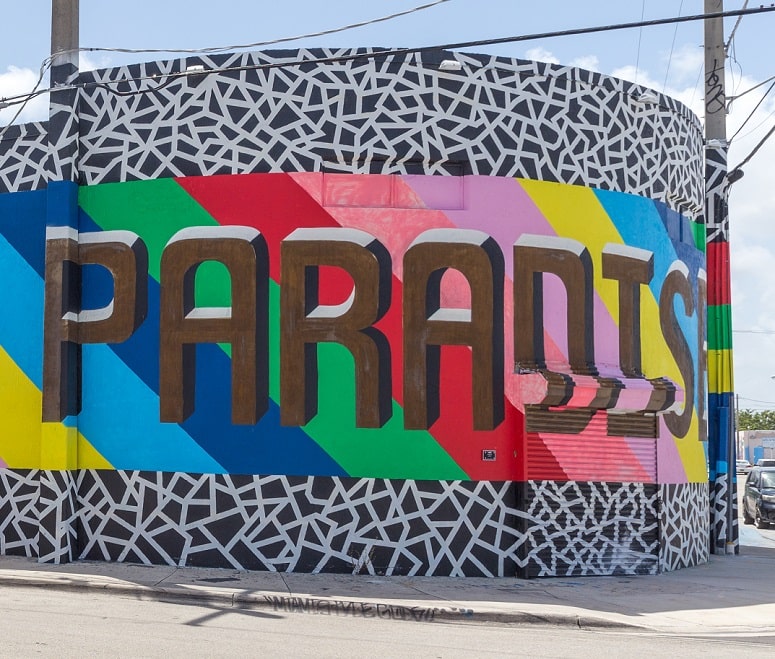 Marvel at Miami's street art
One of Miami's hippest areas, Wynwood District is famous for its colourful street art. The gigantic murals are easy to spot, but you'll need to keep your eyes so you don't miss some of the more subtle pieces.
Watch the sunrise on Miami Beach
We know nobody likes getting up early on holiday. But sometimes it's worth it – and watching the sunrise from Miami Beach is definitely one of those times. Set your alarm, grab your flip-flops and get ready for a brilliant start to the day.