When you're planning a family holiday, it's easy to focus on Europe. The likes of Spain, France and Portugal offer great weather and top beaches – and, of course, they all come with a short flight. We get it. It's natural that flight time plays a part in your decision, especially if you're travelling with young children. But that doesn't mean you're tied to the continent. There are some fantastic family holiday spots out there – and some of them are just a few hours away. To help you broaden your search, we've rounded up the best family destinations outside Europe. Take a look.
Morocco
Flight time: 3 hours 35 minutes
If Turkey is on your list of possible holiday destinations, take a look at Morocco. Despite being in Africa, Marrakech is actually closer to the UK than Istanbul. A direct flight from London to Marrakech takes just three-and-a-half hours – that's quicker than flying to Rhodes, Cyprus or Tenerife. But the short flight isn't the only attraction. Morocco is home to sprawling beaches, mouth-watering food and amazing architecture. It's a great option for families because kids can experience different cultures and flavours, while staying on the same time zone as the UK – so they'll be awake enough to take it all in.
Dubai
Flight time: 7 hours
Dubai has well and truly cemented its reputation for being one of the world's best family destinations. As well as offering excellent resorts – most of which have action-packed kids' clubs and tot-friendly beaches – Dubai has loads of family attractions. Thanks to its varied theme parks, this city is a hit with toddlers, teens, and everyone in between. Little ones will love going to LEGOLAND® and playing on the beach, while older ones can zoom down waterslides and browse the town-sized shopping malls. Don't be put off by the heat, either. Everywhere in Dubai is air-conditioned, and temperatures float in the manageable high-twenties and low-thirties between November and March.
Orlando
Flight time: 9 hours 30 minutes
The USA's theme park capital needs no introduction. With thrilling rollercoasters, magical worlds and fairy tale characters, Orlando is one of the most-loved family destinations on the planet. There's something for kids of all ages – and there are even more Disney attractions opening this year. But it's not all about the theme parks. You can dine in Orlando's fantastic restaurants and explore child-friendly beaches, or get back to nature at Crystal River. Home to wild manatees, this protected area is a 90-minute drive from the city – just the right distance for a family road trip. Tempted? Read our money-saving tips for hiring a car.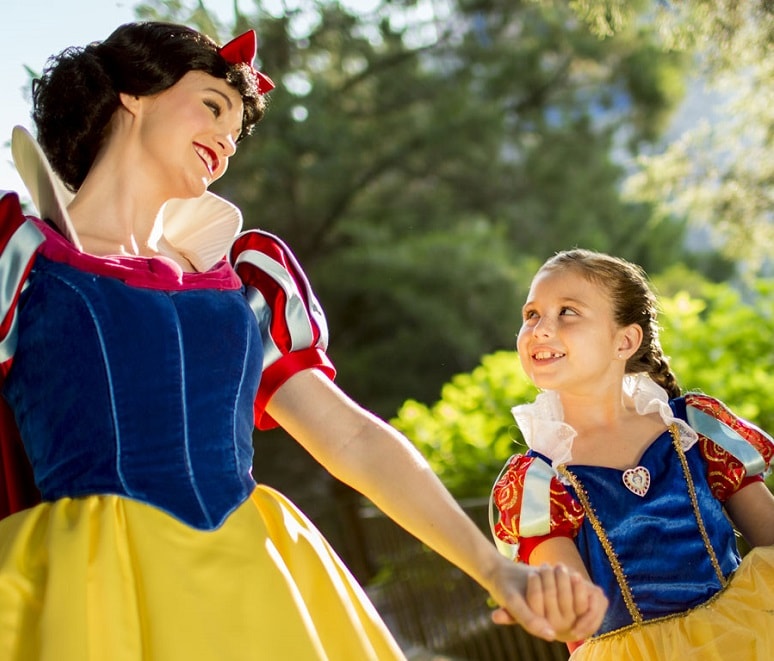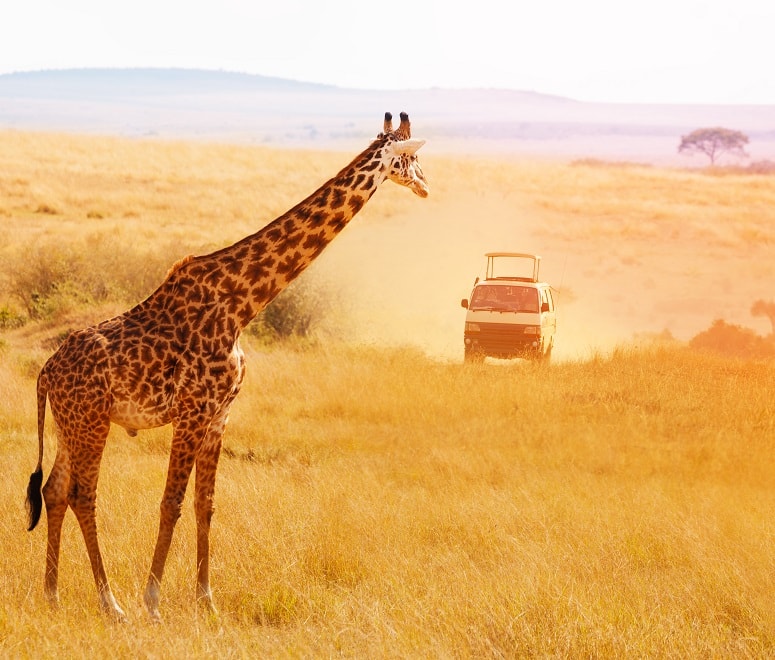 Kenya
Flight time: 8 hours 35 minutes
If your children love wildlife, Kenya is a must-visit family destination. Most animal-tastic countries (think South Africa, Costa Rica and Thailand) are at least 11 hours away from the UK – but a direct flight to Nairobi takes less than nine hours. Plus, there's only a two-hour time difference, so jet lag is minimal. Once you're in Kenya, you can go on safari in search of the Big Five – lion, leopard, rhino, elephant and buffalo – not to mention giraffes, cheetahs and crocodiles. For a real wildlife spectacle, head to Kenya in summer when over a million wildebeest, zebras and gazelles make the Great Migration from the Serengeti to the Masai Mara.
Abu Dhabi
Flight time: 7 hours
Dubai may be the Middle East's headline family destination, but Abu Dhabi is the rising star. There's so much to do here for families, with everything from record-breaking rides to chilled-out water parks. Yas Island is the major attraction. Home to Warner Bros. World™ Abu Dhabi, Ferrari World and Yas Waterworld, the entire island is dedicated to adventures and entertainment. You can explore immersive lands, meet cartoon characters and whizz on state-of-the-art rides. If you're a family of adrenaline junkies, hit up the world's fastest rollercoaster, Formula Rossa – it reaches 150 miles per hour in just 4.9 seconds.