Have you ever thought about stepping away from your usual Christmas routine and spending it in another part of the world? Maybe 2020 will be the year you do it? Hi! I'm Larisa, if you need a little inspiration let me tell you about my recent festive trip to Malaysia. Read on to find out  what I got up to…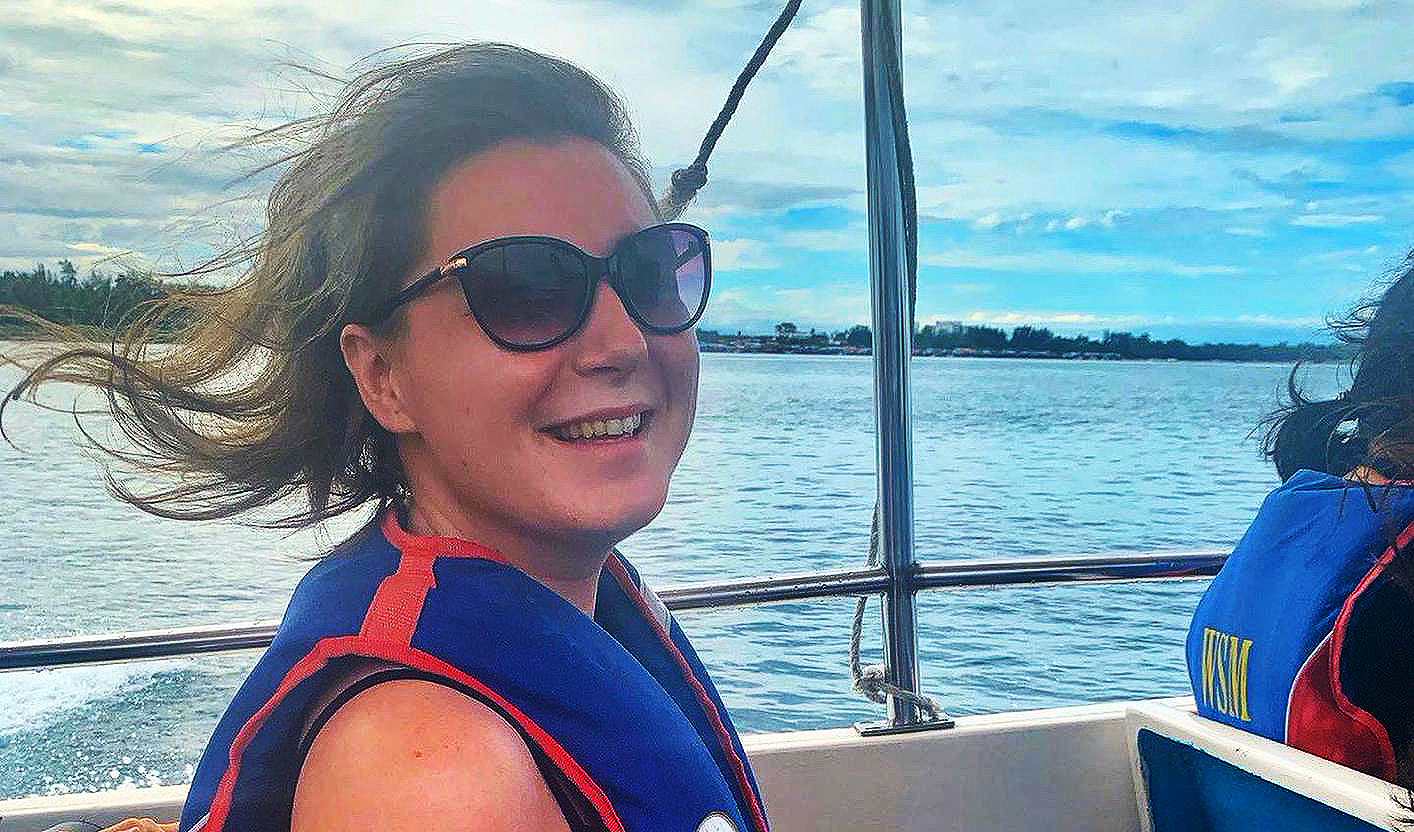 The thought of spending Christmas away from home at first was a little daunting. Having no turkey dinner to tuck in to (very upsetting!) and not knowing whether Malaysia celebrated Christmas like we do back home were recurring thoughts. But hey ho, who would say no to a holiday to Malaysia?
We flew to Kuala Lumpur with Qatar Airways via Doha taking just over 16 hours. The inflight entertainment, Oryx One, had an impressive selection of blockbuster movies, TV shows, music and games to keep us entertained, and made the journey literally fly by.
On our first day in KL we headed to the Berjaya Time Square shopping mall – one of the largest in the world. As we walked in we were greeted with a giant Christmas tree, massive hanging baubles and live performances of everyone's favourite Christmas songs. It was safe to say my fear of it not being Christmassy quickly faded. There were decorations and Christmas music everywhere! If anything, more so than back home.
We were later recommended a visit to a local street food market – Jalan Alor. And wow am I glad we did! If you are a food lover, you need to go! The buzzing atmosphere down the street was made up of food stalls and restaurants offering everything from noodles, seafood, barbecued meats, fruit, and desserts. It was very cheap too! We ended our night with a trip to the iconic Petronas Twin Towers – this was definitely a highlight for me. We stayed for a while taking in the surroundings and gazing at the magnificent skyscrapers. And of course, we got a few snaps for the 'Gram.
Our whistle-stop visit in KL had come to an end, but our adventure had only just begun It was time for us to head to Kota Kinabalu for the remainder of our holiday. KK is the capital of Malaysia's Sabah state in the northern part of Borneo, known for its bustling markets, beaches, islands and home to Mount Kinabalu. By the time we reached KK it was the 23rd December, so the Christmas spirit had well and truly kicked in.
We enjoyed Christmas Eve/Day just like we would have done back home. With lots of food, drink, and laughs, and an added bonus – it was in 32 degrees! Oh yes! Christmas Dinner, the main event, was slightly different from our usual meal… We had a buffet which included noodles, rice, sweet & sour and curry. Not a turkey or brussel insight, but it was tasty nevertheless.
Another holiday highlight of mine was when we visited Manukan Island – a tropical hideaway that is accessible by speedboat. We loved it that much we visited three times! We caught the speedboat from the main jetty in Kota Kinabalu which took around 15 minutes. The island has crystal-clear water, sandy beaches and rich marine life which is great for snorkelling and diving. It's also home to the giant monitor lizard, which calmly stroll past as you're laid back relaxing or bobbing along in the sea. It's safe to say they gave people a fright when they least expected it – which was great to witness. 
When visiting a different country I love learning about the culture and history, and there is plenty of it in Malaysia. We saw many performances of Sabah's traditional dance Magunatip – a floating bamboo dance, where dancers hop in and out of two clapping bamboo poles. We also visited a local heritage village, Monsopiad, which was home to a Kadazan-Dusun warrior, a famous headhunter. 
Before we knew it, it was New Year's Eve! We spent the day at Manukan Island (again!), lounging about and topping up our tan. We kicked off our evening with a family meal at our hotel before heading down to The Waterfront which was flooded with people, giving it a fantastic atmosphere. As the clock struck midnight, fireworks were set off and everyone cheered in celebration for the New Year. What better way to start the New Year than being in Malaysia?
Our last few days were spent enjoying the warm weather, eating and drinking, before having to return back to the cold three-degree weather back home, brrr!
If I was to go back to Malaysia I would definitely tick a few more places off my bucket list, including Singapore, Vietnam, and Thailand. Seeing them so close by on the map was a massive tease. So if you are thinking of spending Christmas away from home, my advice would be to go for it. It's a great experience!