There's a bit of a buzz surrounding Dubai Expo 2020 – and a lot of questions. Here, we reveal everything you need to know about this huge global event, which highlights the very best of our planet's culture, cuisine and achievements.
What is Dubai Expo?
Time for a quick history lesson. World Expos are held every five years, with the first one being held in London in 1851. But this is the very first time that one has been held in the Middle East, so there's a lot of excitement surrounding Dubai Expo 2020.
The idea behind World Expos is to bring together as many nations as possible – the point being that visitors can discover the whole world in one place. It's a global gathering which showcases different cultures, cuisines, innovations and entertainment from all over the planet. And there are loads of fantastic live events, too.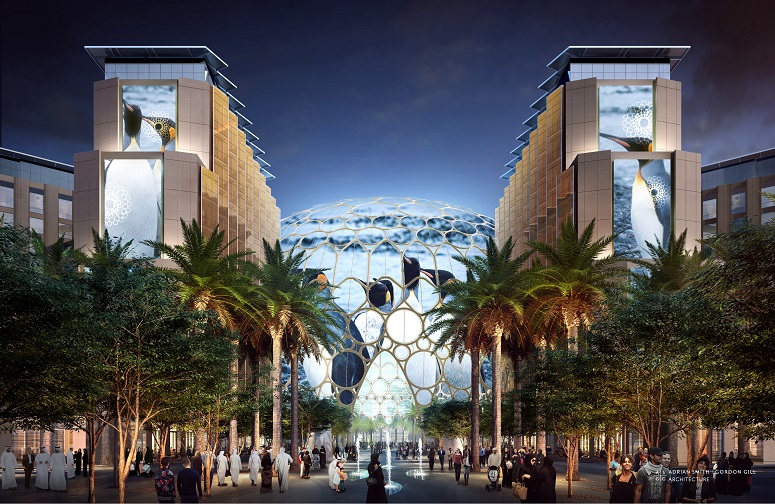 When is Dubai Expo?
Dubai Expo 2020 was postponed due to the coronavirus pandemic, so it's now taking place this year. The doors opened on 1st October 2021, and the spectacle lasts for six months until 31st March 2022. Similar to the Euros and the Olympic Games, the event has kept its original title, rather than being renamed Dubai Expo 2021.
How can I get tickets?
You can buy Dubai Expo tickets for 2021, or give our team a call to find out the latest info. You choose between a one-day pass, a multi-day pass or a season pass. And there are a number of suggested itineraries available, with options focussed on couples, families, food, wellness and more – so you can plan the right experience for you.
Things to do at Dubai Expo
How long have you got?! Dubai Expo is going to be huge.
There are more than 190 country pavilions, where each nation highlights their greatest ideas and achievements, as well as culture and entertainment. You can discover all sorts of fascinating places, from Australia and Bahrain, to Thailand and Zimbabwe. In the Switzerland pavilion, you can walk through a crystal cave while listening to sounds of the Swiss mountains. The New Zealand pavilion emphasises the importance of Maori culture, while India serves up dancing, literary readings and food festivals.
There are also three themed pavilions focusing on opportunity, mobility and sustainability. The sustainability one is our favourite, as you can explore a dense forest and dive into the depths of the sea. Make sure you also visit the Expo Live Pavilion – which highlights extraordinary people – and the Women's Pavilion to hear celebrated speakers and learn about lesser-known heroes.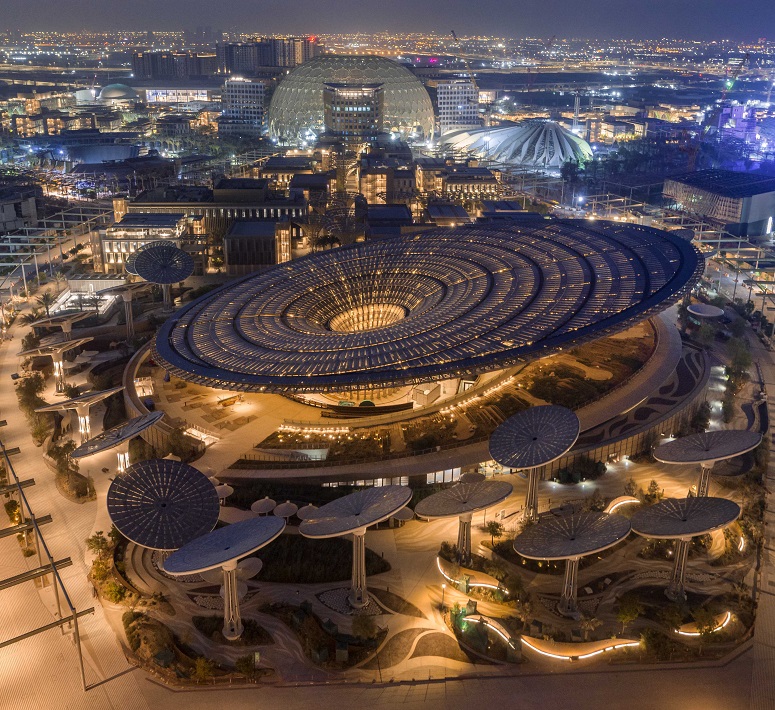 Live entertainment
Dubai Expo 2020 has a jam-packed schedule of dazzling shows and live events. There are daily colourful processions and unexpected on-the-move entertainment – so you never know when it'll crop up. Mondays are all about movie nights, while Thursday and Friday nights see incredible live music on the Jubilee Stage. Plus, several country pavilions have their own unique events, including cultural dancing, ballet, orchestral performances and stand-up comedy.
Dining at Dubai Expo
Throughout each busy day, you can take your pick from more than 100 food venues. With everything from gala dinners to casual bites, there's an endless amount of options. It's a great opportunity to try new dishes from across the globe, including cuisine from Brazil, Lebanon, Japan and the United Arab Emirates.