The COVID-19 Coronavirus outbreak is causing some concern about holidays. You'll notice that travel agents, tour operators and airlines are offering a range of booking options, low discounts and special offers to keep people travelling. In the last week, both Virgin Atlantic and British Airways have introduced free flexible cancellation and amendment options on new or future bookings, for example – and speculation is beginning to mount that the policy may be extended to existed bookings on a limited basis as well.
Whilst COVID-19 is a serious concern, only travel to heavily affected destinations needs be totally avoided or considered carefully. The government has issued comprehensive travel advice and a list of the restricted areas, which you should be consulted before  making any final decisions on travel plans. If your destination isn't on those lists, and your flight hasn't been cancelled, then you can assume that it is currently safe to fly.
For destinations not currently considered 'at risk' by the FCO, understanding how the virus spreads is the key to limiting your own exposure and the transmission to others. So we've put together a simple 'flygiene' guide to keep you and yours clean in the air.
1. Avoid touching your face
COVID-19 is spread via viral droplets that land on shared surfaces – which we then spread to ourselves by touching our faces. At an airport this might include check-in kiosks, immigration desks and escalator handrails. Limit how often you touch your face (did you know, that without thinking about it, on average, you touch your face up to 30 times an hour) and thoroughly wash your hands with warm water and soap for at least 20 seconds (or long enough to sing 'Happy Birthday' twice over). Also, carry hand sanitising gel and apply regularly – as well as to any kids you're travelling with.
2. Disinfect surfaces at your seat
Viruses and germs are known to live on hard surfaces for many hours. When you get to your seat, wipe down all hard surfaces with disinfecting wipes. This includes the seat itself if made from leather or plastic, tray tables, seatbelt buckles, armrests, windows and window blinds, air vents and, if you have at-seat inflight entertainment, the screen and hand controller.
Be careful when handling seat-back magazines and the safety-card. It's best to use hand sanitising gel straight afterwards.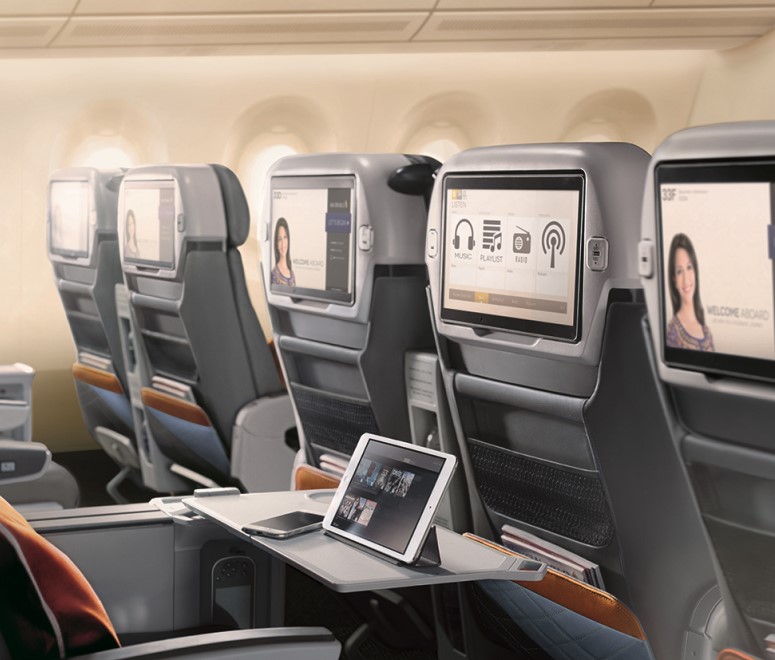 3. Go for the window seat
Research suggests those who sit by the window have less chance of catching any viruses due to limited interaction with other people walking by. If possible, book a window seat and limit your movement around the aircraft cabin.
4. Book a seat away from doors and toilets
By selecting a seat that has the lowest number of passengers and crew walking past, you will automatically limit your exposure to Coronavirus. Book a seat in the middle of the plane away from the toilets, doors and galley areas.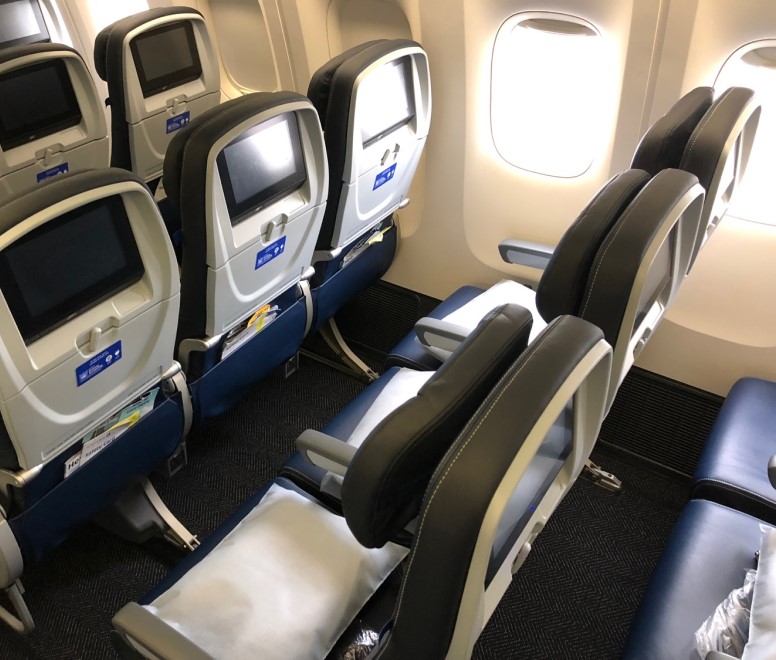 5. Going to the bathroom
Always ensure you wash your hands before you leave the toilet and use a paper towel to unlock and open the door as you exit. Attention should be given when placing rubbish into the bin to avoid your hands touching the swing lid of the bin, or any used items already in the bin.
6. Catch it, bin it, kill it
Whether you're in the terminal or onboard your flight, follow the widely publicised advice about Coronavirus when you sneeze or cough – use tissues, and immediately put in the bin when you're finished.
Simply cancelling your travel plans to a destination which isn't restricted by the FCO may mean that you won't get a refund from your airline, holiday operator or insurance company. And having an insurance policy in place will not necessarily cover you against COVID-19 cancellations – so be sure to read the small print. Some insurers have already started inserting no Coronavirus clauses into their policies, so check that yours excludes this.
Airlines and travel companies have a duty of care to their customers and to their own staff. Maintaining 'flygiene' best practices and being aware of any potential dirty surfaces will limit your chance of becoming unwell. And it goes without saying that everyone should have a comprehensive travel insurance policy in place from the moment you book your holiday.