When it comes to Halloween in Orlando, the Theme Park Capital of the World doesn't come to play. Far from being a one-night-of-the-year thing, Halloween here can stretch from as early as August all the way into November! Yup. And you were complaining about the plastic pumpkins already in the shops.
But if Halloween is your thing, then Orlando's a pretty decent place to be in when it rolls around, despite the warmer weather – a number of events held here are award-winners when it comes to scaring. From Disney to Universal and scare zones where you don't even need to leave your car, here's 8 things to do for Halloween in Orlando.
Halloween in Orlando for young children
Walt Disney World, Florida Mickey's Not-So-Scary Halloween Party Select dates, Aug 11th – Nov 1st 2023
The night falls and the kingdom awakens with mischief, mayhem and a nighttime spectacular! 🎃👻🏰✨ Which Characters are you hoping to see at Mickey's Not-So-Scary Halloween Party? 👀 Get your tickets now! pic.twitter.com/3AzOfrLQ1L

— Walt Disney World (@WaltDisneyWorld) August 11, 2023
Running from early August to the end of October, at Disney the spooky season lasts for even longer than Christmas, and the golden ticket to have is always for Mickey's Not-So-Scary Halloween Party at Walt Disney World Resort. Quick to sell out, your ticket gets you access to a whole roster of events across the Magic Kingdom park:
The Hocus Pocus Villains Spelltacular Show
Performed live on the Cinderella Castle stage, it's hosted by none other than the famous Sanderson sisters as seen in the iconic (you know it is!) 1993 film Hocus Pocus. Not only that, they're joined onstage by a bunch of other Disney villains in supporting roles, from Thackery Binx and Malificent to Cruella, Cruella de Viiiiiiil…
Disney's Not-So-Spooky Spectacular
A fireworks show with a Halloween twist that fills the skies above Cinderella's Castle, Mickey, Minnie, Donald and Goofy are whisked away to a haunted house where they find themselves dancing with skeletons and waltzing with ghosts (and a familiar villain or two). Expect some seriously cool state-of-the-art projections and lasers to light up the Autumn night.
Mickey's Boo-to-You Halloween Parade
A twice nightly event that sees each land of the Magic Kingdom park come together – we're talking loads of villains, ghastly ghouls, and a bunch of iconic characters parading down Main Street, U.S.A. Classic Disney stuff.
Mickey's Not-So-Scary Halloween Party is a separately ticketed event, not included in general admission to the parks.
LEGOLAND® Florida Brick-or-Treat Presents: The Monster Party Select weekends, Sep 16th – Oct 29th 2023
Taking place on select weekends throughout Autumn, Brick-or-Treat (other than being an excellent pun, we think), is all about the Monsters taking over at LEGOLAND Florida, with live entertainment and shows like the V.I.M. Dance Party Hosted by Lord Vampyre, limited-time attractions like the Great Monster Chase Movie in 4D, fireworks, meet and greets (including with never-before-seen LEGO characters, oooo) and more.
And, obvs, there's trick-or-treating going on all over the park for the whole period – costumes fully encouraged.
There's no extra ticket needed for this one either – your admission is included in normal day tickets and some annual passes, bingo!
SeaWorld Orlando SeaWorld Spooktacular Select dates, Sep 16th – Oct 29th 2023
There's a trick-or-treat trail throughout the centre with stations to collect sweets from, available to all guests who purchase a re-usable, Halloween-themed bag, or you can spend breakfast with Count von Count. Then there's the Sesame Street Halloween Parade and Halloween Storytime with Big Bird, as well as opportunities to meet a mermaid.
If you're a dab hand with treasure maps, pick one up from the Coconut Bay Traders Store to track down SeaWorld's Halloween friends – find them all and you're in for a special prize… There's even a pumpkin garden with a witch in it!
Keep reading for SeaWorld's Halloween event aimed at the more mature trick-or-treaters amongst you (read: lots of violence, blood, and gore)
SeaWorld Spooktacular is included in the general admission ticket price.
Crayola Experience Screamin' Green Hauntoween 2023 dates TBA
Expect Halloween-themed crafts (think: Haunted Houses, Stained Glass Bats, and Make-Your-Own Mummies), scavenger hunts to find rare, Halloween colours, dance parties at Cafe Crayola, pumpkin painting and Crayola slime making – all in very bright colours, of course.
There's character photo ops and more than 20 creative activities going on during this event, as well as trick-or-treating at the weekend – most activities are included in the admission price but a couple come with an additional cost.
Halloween in Orlando for mature teens and adults
Universal Orlando Resort Halloween Horror Nights Select nights Sep 1 – Nov 4 2023
Mickey's-Not-So-Scary Halloween Party might be the golden ticket for the smaller Halloween fans, but Universal Orlando Resort's Halloween Horror Nights is what the big kids make a beeline for. It's been running for 32 years now, and for 13 of them it's been named the world's Best Halloween Event by Amusement Today's Golden Ticket Awards. The idea is basically a bunch of haunted houses, all based on horror icons.
You'll take on moon-worshippers who don't take kindly to non-believers in a Colonial-era village, a fifties campground that's been overrun by *checks notes* yetis, and the catacombs of Paris with Dr Jekyll and Mr Hyde, the Phantom of the Opera, the Hunchback of Notre Dame, and the Invisible Man.
But if we were there, we'd be heading straight to the ones based on Stranger Things 4 for a round with Vecna and the video game The Last of Us. As Pedro Pascal says, "From this point forwards, we are silent. Not quiet, silent."
Universal's Halloween Horror Nights is a separately ticketed event, not included in general admission.
SeaWorld Orlando Howl-O-Scream Select nights, Sep 8th – Oct 31st 2023
Another one that's definitely not for the kids, SeaWorld's Howl-O-Scream features 5 haunted houses, live shows and 7 scare zones across the park. There's even some themed bar experiences too.
Avoid the sirens in each haunted house, from Beneath the Ice: The Meltdown to Dead Vines: Nawlin's Nightmare, and then attempt to make your way though scare zones like Blood Light District and Witchcraft Bayou, as well as more to be announced. Jack the Ripper, meanwhile, leads the Monster Stomp live show. If that wasn't enough, you can also take a spin on some of SeaWorld's most iconic coasters, Mako and Manta, in the pitch black of night – unless it's raining cats and dogs, that is.
This is also a separately ticketed event, but you can grab one that'll get you access on any one day, one that'll get you in on a specific day, or even one that lets you come back as many times as you want throughout its run.
Hyatt Regency Orlando Spooky Empire Oct 27th – 29th 2023
We're charmed to announce that HOLLY MARIE COMBS will be joining us for our October event! Read all about our announcement here: https://t.co/ZbKoj50fQv

— Spooky Empire (@SpookyEmpire) August 15, 2023
Think of Spooky Empire as a Halloween version of Comic-Con, only instead of Robert Downey Jr and Sir Patrick Stewart at the signing tables it's familiar faces from the world of horror. After a modest start in Fort Lauderdale all the way back in 2003, it's now one of the biggest conventions of its kind in the States.
Today it's held at the Hyatt Regency in Orlando, and this year's line up includes Holly Marie Combs (AKA Piper from Charmed), Quinn Lord, and Spooky Empire regular Alex Vincent of Chucky fame. It's not all about the celebs though, there's vendors for all the merch, a film and tattoo festival, and music events too.
The full details for this year's event are still being released, but a Day Pass will set you back around $30-40, whilst Weekend Passes start from $80.
Florida Mall Orlando Scream n' Stream 2023 dates TBA
We've got another haunted house themed event for you, only this one is done drive-thru style. Held at the Florida Mall, Scream n' Stream is made up of 7 horror-themed roads and a haunted house, as well as scare zone, the Haunted Lobby.
The thing with this event is that after your welcome experience in the Haunted Lobby scare zone clears the cobwebs, the whole thing is experienced from inside your car, with some suitable music – via streaming or a CD, if you're old-school – to set the mood.
Optional attractions are available if you pay extra, including fortune telling sessions and a terror-sensory experience called Deprivation.
This year's dates and ticket prices are TBA.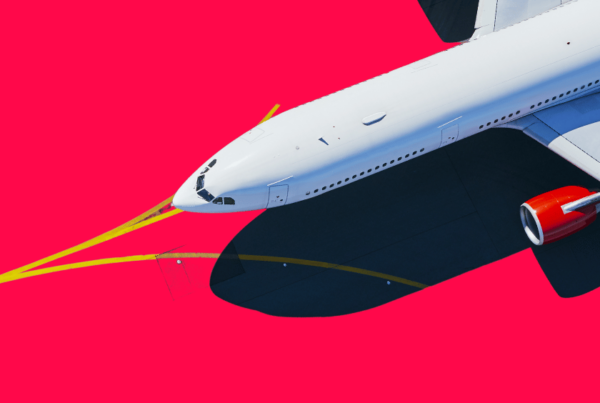 Everyone loves love. And it turns out, a lot of us are quite keen to find it at the airport.…
More and more of us Brits are getting on board with a winter break each year, with some skipping trips…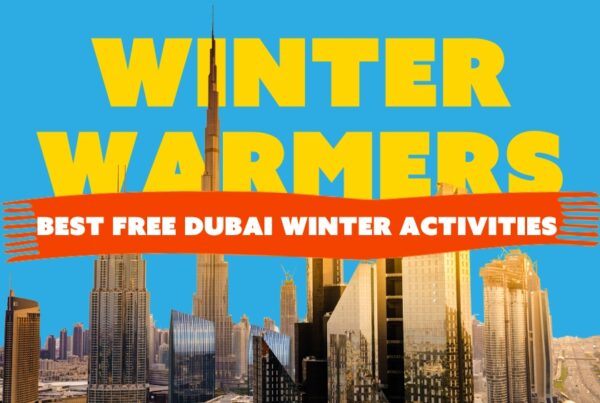 More and more of us Brits are getting on board with a winter break each year, with some skipping trips…