With nearly 130 million passengers passing through Heathrow and Gatwick in 2018, it's hardly surprising that both are keen to expand. But which London airport is most likely to succeed? And what's the latest news with Stansted, Luton and London City? Find out everything you need to know with this London airport update.
Heathrow's long wait continues
With air passenger numbers across the UK rising, the problem of airport capacity remains a live – if controversial – issue on the political agenda. London Heathrow Airport's long-held plans to add a third runway enter a new phase on 18th June 2019 when a new three-month consultation begins to seek feedback from the public.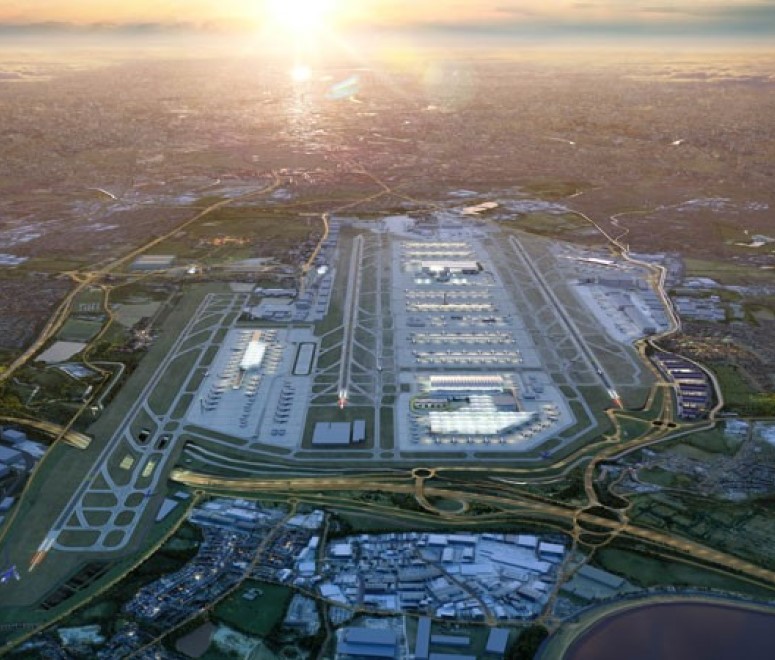 Heathrow's owners claim the consultation will be the largest and most innovative public engagement held to date. New CGI images will showcase how the expansion will look when completed, and, with the help of augmented reality and sound booths, those likely to be impacted by the increased air traffic in the skies over south west London will also be able to get a sense of future noise levels.
The UK parliament voted in June 2018 to approve plans for the third runway. However, the project continues to face strong opposition from resident groups, environmentalists and other stakeholders. The latest of these, led by London Mayor Sadiq Khan, was thrown out of court on  1st May 2019. However, campaign group Heathrow Hub, led by ex-Concorde Pilot, William 'Jock' Lowe, are now appealing the High Court to conduct a judicial review of Parliament's decision in favour of expansion plans of their own. They propose extending the existing northerly runway rather than building a whole new one – but they themselves face safety concerns around the feasibility of one aircraft landing whilst another aircraft takes off, on the exact same runway, at the same time.
For many, though, the debate on Heathrow's expansion plans and commitment to sustainable growth has realistically been had. Following the Parliamentary victory, the airport now looks to submit its final planning proposals in 2020 with the third runway opening by 2026.
Will Gatwick get a second runway?
This London airport – which you'll actually find in West Sussex – had its plans for a new runway turned down in favour of Heathrow expansion some years ago. London Gatwick currently sees 46 million passengers each year and is the busiest single-runway airport anywhere in the world.
What isn't well known, though, is that Gatwick actually already has two runways. But regulations from the International Civil Aviation Organisation, that dictate there must be at least 210 meters between runway centrelines, means Gatwick can only use one – as it's two centreways are only 198 meters apart. What this means is that the standby runway, known to pilots as 26R/08L, is only used when the main runway, 26L/08R, is closed for maintenance or due to an emergency.
An agreement signed in 1979 between former Gatwick owners 'BAA' and West Sussex Council also strictly prohibited the use of dual runway operations for a period of no less than 40 years. This agreement, however, is due to expire on 13th August 2019.
Whilst Gatwick has been prohibited by the government from building a full new runway, its current owners – French company Vinci Airports – want to move the standby runway 12 meters to the north. There is nothing stopping this happening in theory and, whilst a lot of infrastructure work will need to be completed, such as moving taxiways and airfield navigation equipment, the time frame for completion is only five years. Plus, it comes at the fraction of the cost of building an entirely new runway – and the sums being associated with the cost of expanding Heathrow.
Gatwick's cunning move, called 'second runway by stealth' by opponents, would boost annual capacity at the London airport to around 60 million people per year, and provide much needed relief on airports around the south of England.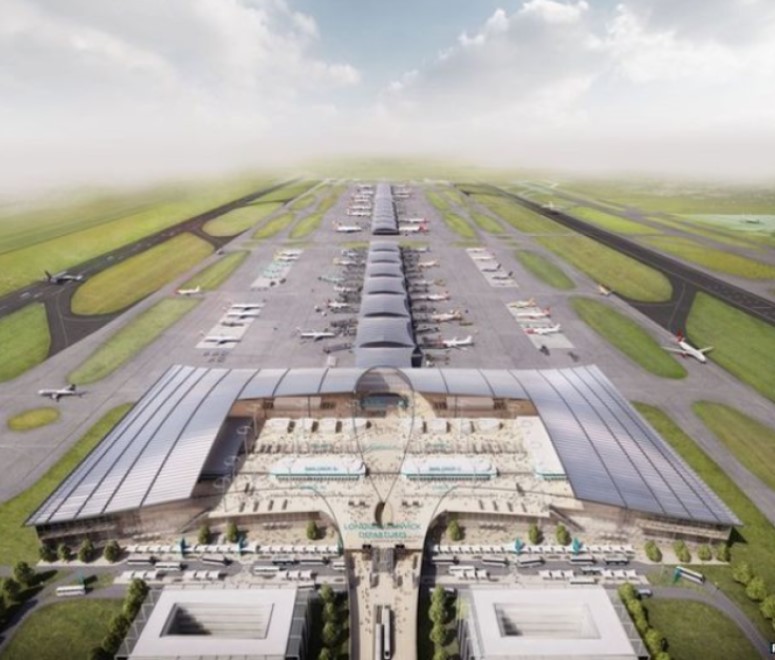 Gatwick's cunning move, called 'second runway by stealth' by opponents, would boost annual capacity at the London airport to around 60 million people per year, and provide much needed relief on airports around the south of England.
London City Airport continues to grow
London City Airport first opened in to passengers in 1987 as a convenient and efficient way to access Central London and the banking heartland at Canary Wharf. Designed to handle one million passengers a year, the Docklands airport has seen huge success over the years going from strength to strength. British Airways have, for almost a decade, operated a 'business class' only flight from London City to New York JFK, whilst other routes have targetted leisure travellers, rather than just traditional business travellers.
City is due to handle five million passengers in 2019, with the London airport looking to add more new routes along the way. Recent additions to the route map include Munich, Budapest, Vilnius, Warsaw and Newcastle.
A £500 million development of the airport started in 2017 which will see the airport increase its footprint to four times its existing size by 2022. Extensions to the east and west of the existing terminal facilities are under way which will include new shops, bars and restaurants.
The airport will also add an additional eight aircraft parking stands and a parallel taxiway next to the runway all of which will enable a larger amount of aircraft to use the airport at the same time and for passenger numbers to comfortably exceed those of its original design.
The only way is Stansted
Over in Essex, Stansted Airport looks set to increase passenger numbers in the coming years as local authorities recently gave clearance for the airport to grow passenger numbers up to 43 million, an eight million increase on its current cap.
The move will see the creation of 5,000 new jobs and an increase in passenger numbers of 66% from 2018 levels. The airport aims to achieve the figures "within existing limits" and is looking to make this happen in part by adding to its portfolio of long haul destinations, utilising wide-body aircraft, with China and India on the radar.
The approval of Heathrow's third runway has seen other airports in the UK encouraged to make best use of their existing facilities with Stansted meeting the challenge with it's one runway.
Stansted CEO, Ken O'Toole, said the new capacity would be delivered over the coming decade. 'The decision offers London Stansted and its airline partners the long-term clarity we need to make further investment decisions at the airport but also provides the local community with the assurance our future growth will be delivered in a measured and sustainable way," he said.
2018 saw Emirates launch their first flights from Dubai to Stansted using a three class B777 aircraft. The route has proven extremely popular amongst foreign students visiting nearby Cambridge University but also with local residents who now have much awaited long haul options without having to make the arduous trek down to Heathrow Airport.
Emirates is set to launch a second daily flight to Stansted from 1st July 2019.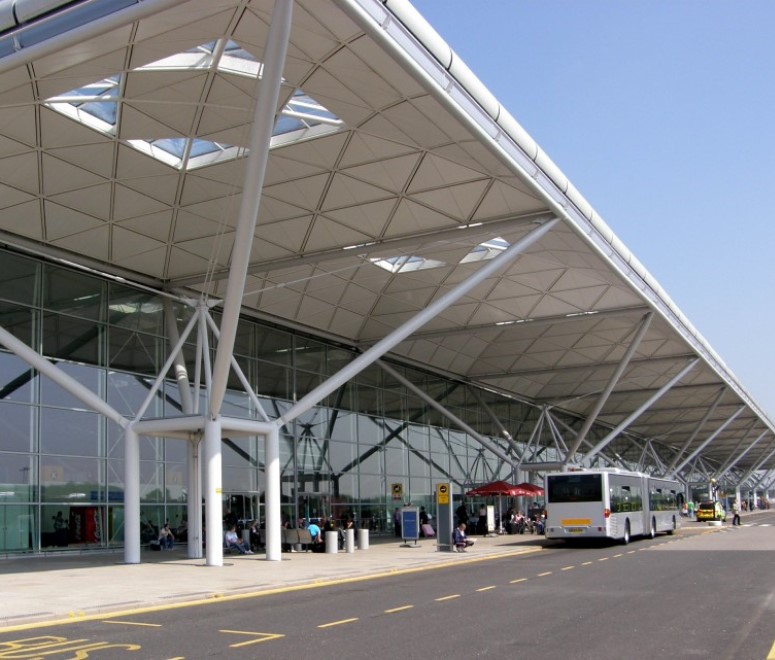 Luton invests in its lounges
Luton Airport reached a new milestone in April 2019 when it, for the first time, carried more than 17 million passengers in the preceding 12 months. Local passenger numbers were up with 30% of all passengers passing through the airport living in Bedfordshire, Hertfordshire or Buckinghamshire.
Alberto Martin, CEO of London Luton Airport, said: 'April marks a real milestone for the airport given we have served 17 million passengers over the last 12 months. We are also delighted to have welcomed a record number of local residents – we're aware of the important role which we play in the local community and are always working to ensure that the benefits of our transformation are felt by everyone.'.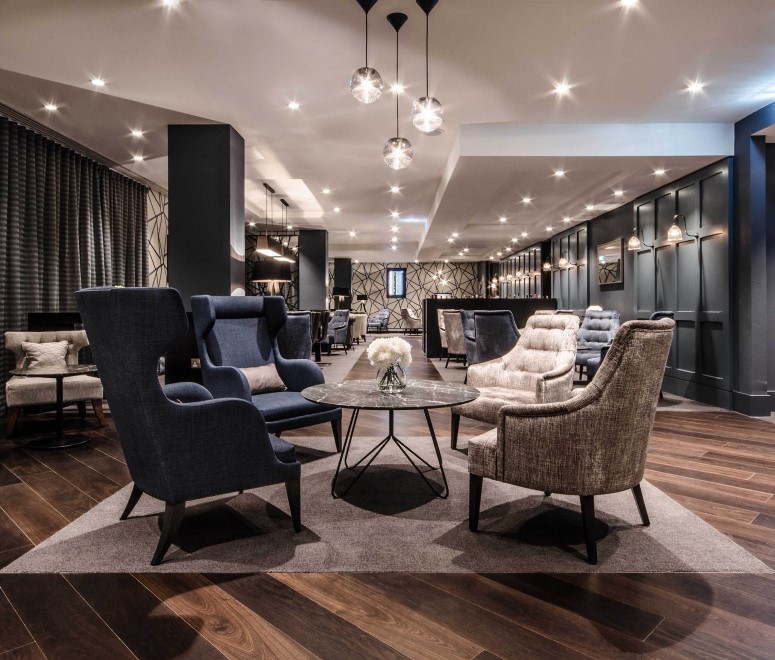 The airport recently invested £160 to transform the airport by upgrading facilities and adding new shops, bars and restaurants. With works finishing in December 2018, the airport now also enjoys improved access to the M1, new car park facilities, a remodelled bus & coach interchange whilst work is continuing on adding a light rail system which will provide convenient connections to Luton Airport Parkway train station.
In addition, Luton will soon see airport lounge operator 'No1 Lounges' open a lounge at the airport in the theme of a 'members only' club offering passengers over 12 years old a little extra indulgence at the start of their trip.
Opening in July 2019 as 'the Clubrooms', guests will be able to enjoy a true first class experience, no matter what airline they are flying, with à la carte dining, hosted table service, fine wines, craft beers and cocktails available. Phil Cameron, CEO of No1 Lounges, said, "Our existing lounges across the UK have proven to be extremely popular with business and leisure travellers, and we look forward to providing greater choice, and a truly premium experience to London Luton's passengers', describing the new lounge as, 'great value for money."