February normally sees Hollywood gearing up for the Oscars. Red carpets are rolled out, speeches are written, and A-listers practise their very best I'm-glad-they-won face. But we'll have to wait a little longer this year, as the 93rd Academy Awards has been postponed until April. In the spirit of awards season, though, we're shining a spotlight on our favourite travel-themed films.
You may not be able to go on holiday right now – sorry for the reminder – but you can travel via the silver screen. We've rounded up the top 10 films to satisfy your wanderlust, while the UK remains in lockdown. Filled with exciting places and stunning scenery, these blockbusters can help you escape to another world, even just for a couple of hours. Who needs a plane ticket when you have Netflix?
1. Into the Wild
Every fancied leaving civilisation behind and living in Alaska's wilderness? Well, you're not the only one. Based on a true story, this film follows Christopher McCandless – top student and athlete – as he loses interest in modern society and decides to live in the wild. The scenery alone will have you booking flights to Alaska.
2. Crazy Rich Asians
This rom-com sees Chinese-American professor Rachel travel to Singapore with her boyfriend, Nick, to meet his family – who happen to be insanely rich. But, between the lavish parties and glitzy jewellery, the real showstopper is Singapore itself. With scenes in vibrant hawker centres, the Gardens by the Bay, Chinatown and Marina Bay Sands, Crazy Rich Asians showcases the very best of the Lion City. And the storyline's cute, too.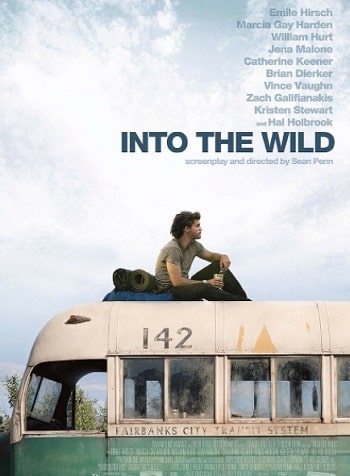 3. Lion
Fancy a virtual trip to India? Lion has got you covered – although you might need a box of tissues to get through it. Inspired by true events, Lion is about a young boy, Saroo, who accidentally boards the wrong train in India and ends up hundreds of miles from home, lost. He's adopted by an Australian couple and grows up in Tasmania but, as an adult, he returns to India to track down his family. Like we said… All. The. Tissues.
4. Under the Tuscan Sun
Before Eat, Pray, Love came along, there was Under the Tuscan Sun – a fuzzy film about a divorcee who travels to Tuscany and buys a ramshackle house on a whim, as you do. It's predictable but charming, and the Tuscan vistas (think rolling hills, sunflower fields and terracotta rooftops) will push rural Italy to the top of your bucket list.
5. The Secret Life of Walter Mitty
Enjoy a tour of the world in this feel-good film, as daydreamer Walter Mitty finally lives out his fantasies and travels to Greenland, Iceland and the Himalayas. The film's bookended by New York and Los Angeles for good measure, so you can expect to see vast landscapes and urban jungles alike.
6. Wild
If you feel tired after your daily lockdown walk, watch Wild – you'll soon feel much better. Based on a true story, the film follows troubled Sheryl, as she hikes the gruelling Pacific Crest Trail and faces her demons. Spanning California, Oregon and Washington, the PCT is 2,600 miles long. So, unsurprisingly, the views in Wild are incredible, featuring the Mojave Desert, Crater Lake and the Sierra Nevada Mountains. You'll be booking a flight to the USA by the end and, frankly, we don't blame you.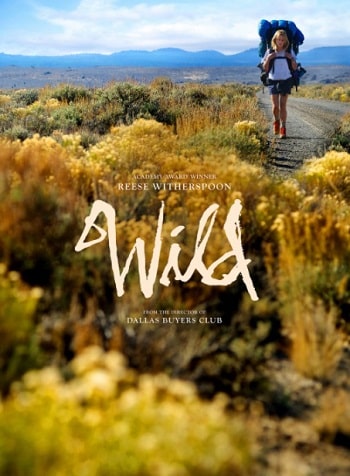 7. Skyfall
Most Bond movies stir up some wanderlust, thanks to the regular appearance of faraway cities and Caribbean islands. But Skyfall is our pick of the bunch. The 23rd Bond film certainly packs a punch when it comes to locations, with picture-perfect scenes in Istanbul, Shanghai and Macau. And, much closer to home, the Scottish Highlands look beautiful, too.
8. The Darjeeling Limited
Join three brothers in The Darjeeling Limited as they bicker their way across India on a scenic railway journey. This Wes Anderson masterpiece was shot in the country's largest state, Rajasthan, so you can look forward to panoramas of rust-coloured deserts and dramatic mountains.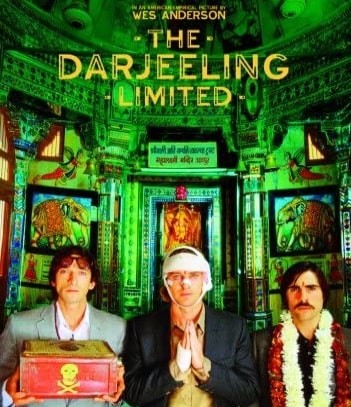 9. The Beach
No list of wanderlust-inducing films would be complete without The Beach. Starring a baby-faced Leonardo DiCaprio, this cult classic follows backpacker Richard as he travels Thailand in search of paradise. You'll be whisked away to Bangkok, Koh Samui and, of course, iconic Maya Bay on Koh Phi Phi Leh. In the wake of The Beach, this bay became so popular that it was eventually closed to the public in 2018, to allow the corals to recover – but you can still admire the view from your living room.
10. The Lord of the Rings trilogy
Middle Earth might be fictitious, but New Zealand certainly is not. In fact, the country's visitor numbers shot up by 40% in the five years after the first LOTR film, as the whole world fell head-over-heels for the trilogy's stunning scenery. If you're craving an adventure, watching any of The Lord of the Rings films will help you fill that void – or, possibly, make it worse. Either way, it's worth it for that epic beacon scene.