If you're travelling on a long haul flight, there are few better ways to spend your time than with a procession of films.  Maybe you'll be flying to the land down under, and if so get yourself in the mood with some Australian movies.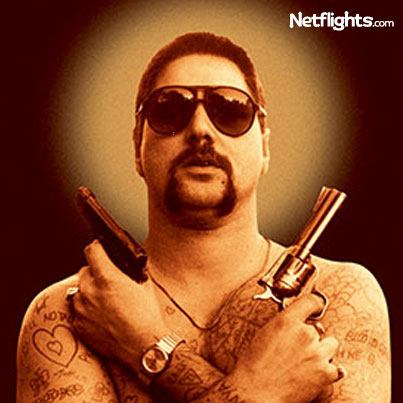 Crocodile Dundee
Could there be any other place to start than Crocodile Dundee?  Fall in love with Mick all over again, just like Linda Kozlowski did in the film, and in real life to boot!  Meeting in the Australian outback, the couple head to New York for a full on dose of rom-com.  Wait with baited breath for the moment an air steward presents you with a set of plastic cutlery for your dinner and you can whip out the infamous "That's not a knife…" line!
Australia
The second-highest grossing Australian movie of all time, behind Crocodile Dundee, is Baz Luhrmann's historical epic Australia, starring Hugh Jackman and Nicole Kidman.  Set in the Northern Territory during World War II against a backdrop of events such as discrimination against native Aboriginals and the bombing of Darwin; issues of peace, love, war and cattle-herding play prominent roles.
Rabbit-Proof Fence
For a more gritty recollection of the once attitude shown towards Aboriginals, take a look at Rabbit-Proof Fence, which relates a true story of three children who fight against the authorities to undertake a 1500-mile journey on foot to return to their hometown.
Mad Max
A more notorious Aussie offering is the futuristic action movie Mad Max, starring perhaps the country's most famous imported export, Mel Gibson – born in New York the actor moved to Sydney aged 12. Mad Max depicts a dystopian Australian future where murderous gangs take over the highways. It's a little different from the current Sydney, where you run the risk of a ticket and fine should you disobey the little red man at a pedestrian crossing.
Wolf Creek
If you're planning on travelling to the more remote parts of Australia, perhaps steer clear of notorious backpacker film Wolf Creek.  The film, supposedly based on true events, boasts a villain who harbours a severe hatred for tourists, and takes it upon himself to steadily remove backpackers from the Australian outback.  Expect some pretty gruesome scenes and a fear of the natives to develop in the back of your mind..!
Chopper
More gruesome viewing can be found in the brutal Chopper, in which Eric Bana piles on the pounds to play the part of Mark Brandon "Chopper" Read.  A pulsating and tense recounting of the story of Australia's most notorious prisoner, who is quoted as saying "I never killed anyone who didn't deserve it", Chopper will be sure to provide great entertainment to fill those long and potentially sleepless hours on board your flight.
The films might paint a certain picture of this wonderful country, but there's nothing like experiencing it for yourself!